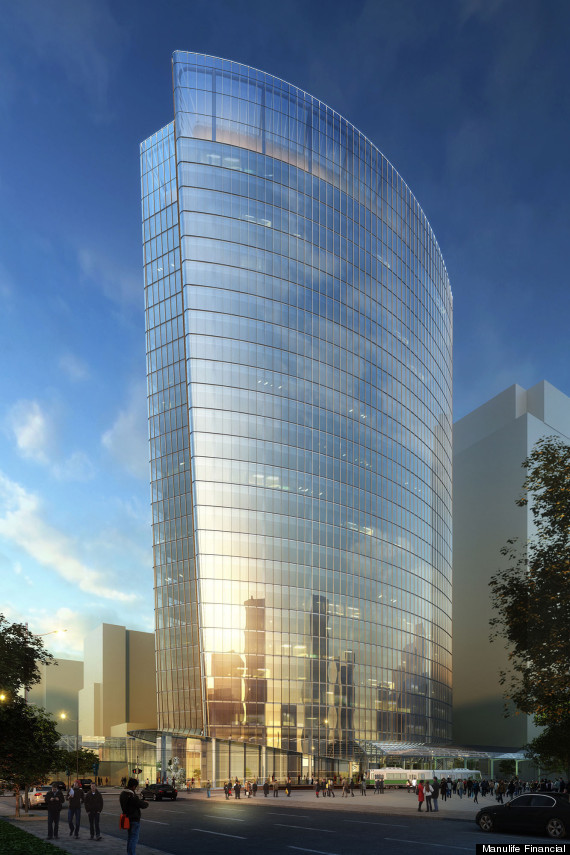 -----------------------------------------------------------------------------------------------------------------------------
Manulife's Calgary Office Tower, 707 Fifth Street, Announced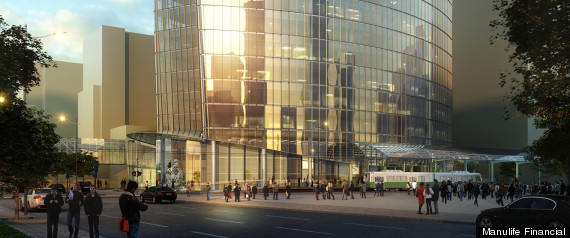 Posted: 07/30/2013 7:58 pm EDT | Updated: 07/30/2013 8:02 pm EDT

Manulife Real Estate announced the development of a brand new office tower in Calgary's downtown core on Tuesday.

The 27-storey, 564,000 square foot tower is called 707 Fifth Street and will host Brion Energy as a tenant.

The building is expected to be completed by March 2017 and is designed by architects Skidmore, Owings and Merrill.

"Manulife has a long-standing presence in the Calgary real estate market dating back to the early 1960's," said Kevin Adolphe, President and CEO, Manulife Real Estate in a statement.

"We look forward to carrying on that proud tradition with 707 Fifth Street, which will become a best-in-class office tower in Calgary."

The building, which will be LEED Gold Certified, will have an elliptical form with floor-to-ceiling glass, a fitness centre, a landscape winter garden and a conference facility.

"Delivering a world-class development such as 707 Fifth supports our forward-thinking investment strategy in Calgary," said Ted Willcocks, Global Head of Asset Management at Manulife Real Estate.

Manulife currently owns eight real estate properties in Calgary and 707 Fifth Street will bring its portfolio in the city to approximately 1.3 million square feet.
Work has begun, including the demolition of an existing building at the site.
Manulife
by
RemotelyBoris
, on Flickr
Manulife Proposal
by
Render Central
, on Flickr