Just thought id post some pictures of Cardiff, the largest city in Wales (320,000 with a metro of around 700,000 -800,000). Smaller than its English neighbour bristol but a much nicer city IMO.
The cities most famous icon, the Millennium stadium, 75,000 seats and will be 80,000 when complete. Has the first retractable roof in the UK and is one of the best places in Europe for Concerts and events (Madonna playing in a couple of weeks) and can hold around 120,000 fans. Its also right in the city center with only a short walk to bars, restaurants etc.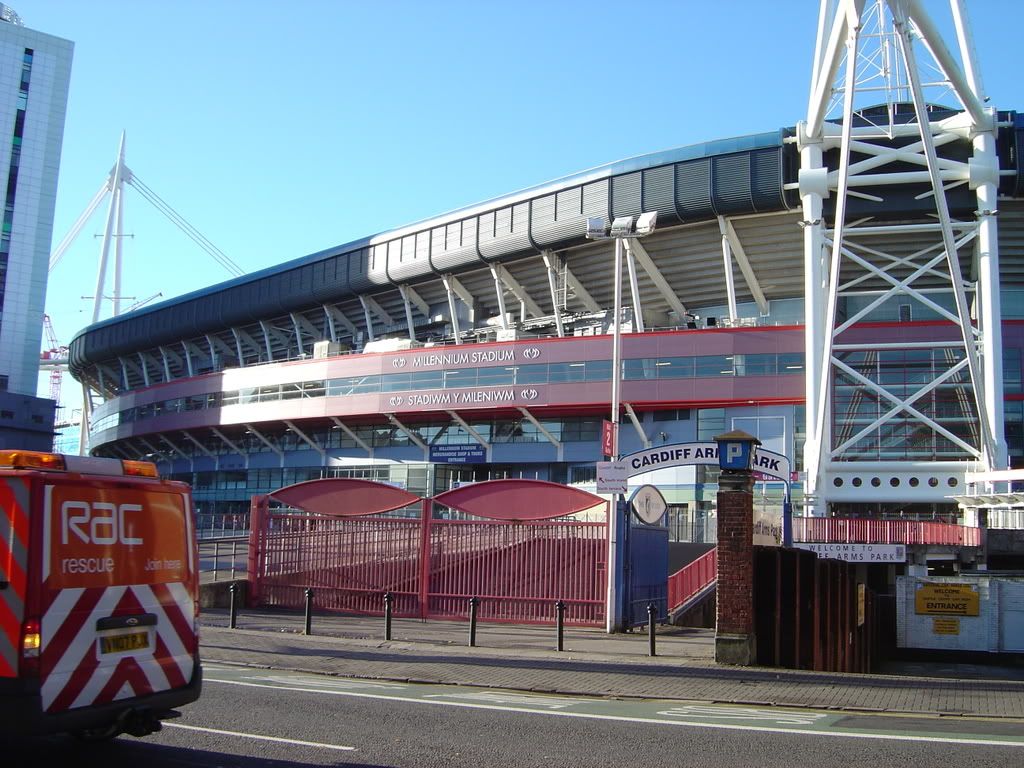 Here it is when Cardiff hosted the FA cup when wembly was being built (ironic that Cardiff FC should have to go to Wembly when we held it a few years before!)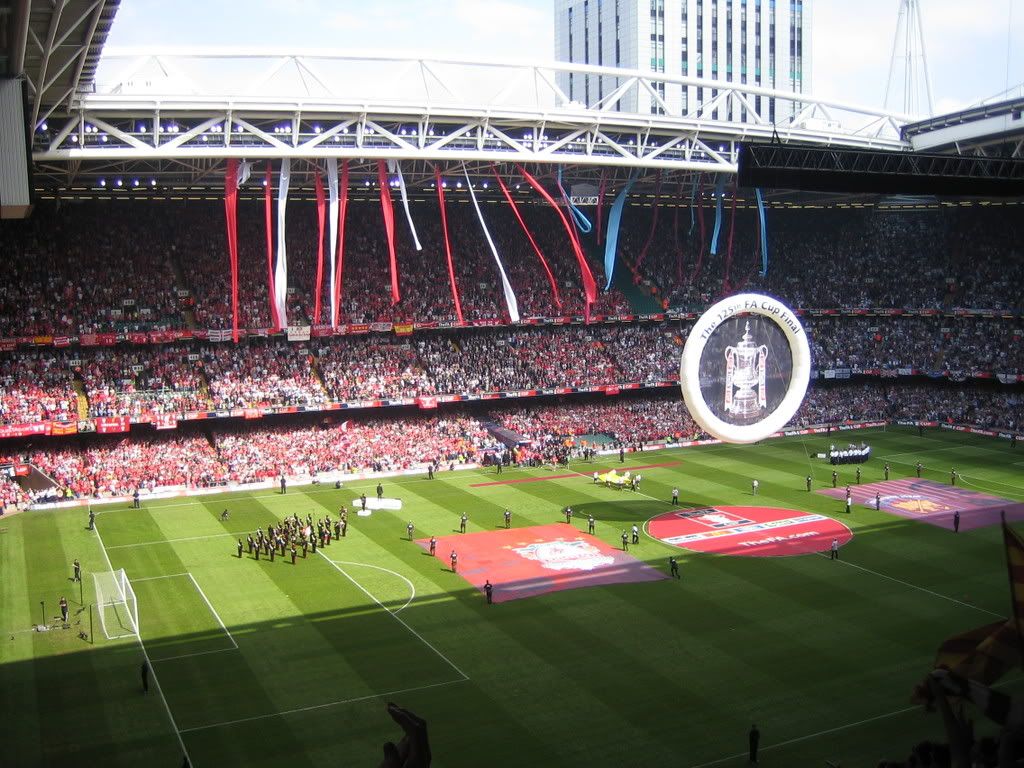 The main shopping street Queen Street. One of the nicest shopping streets in the UK IMO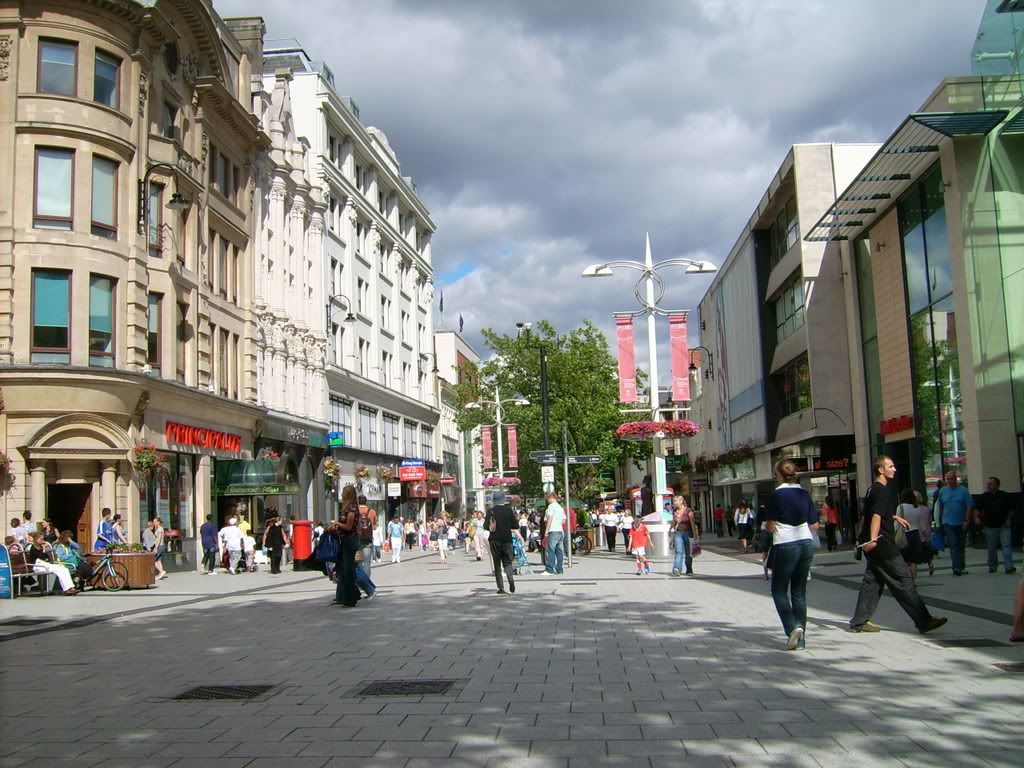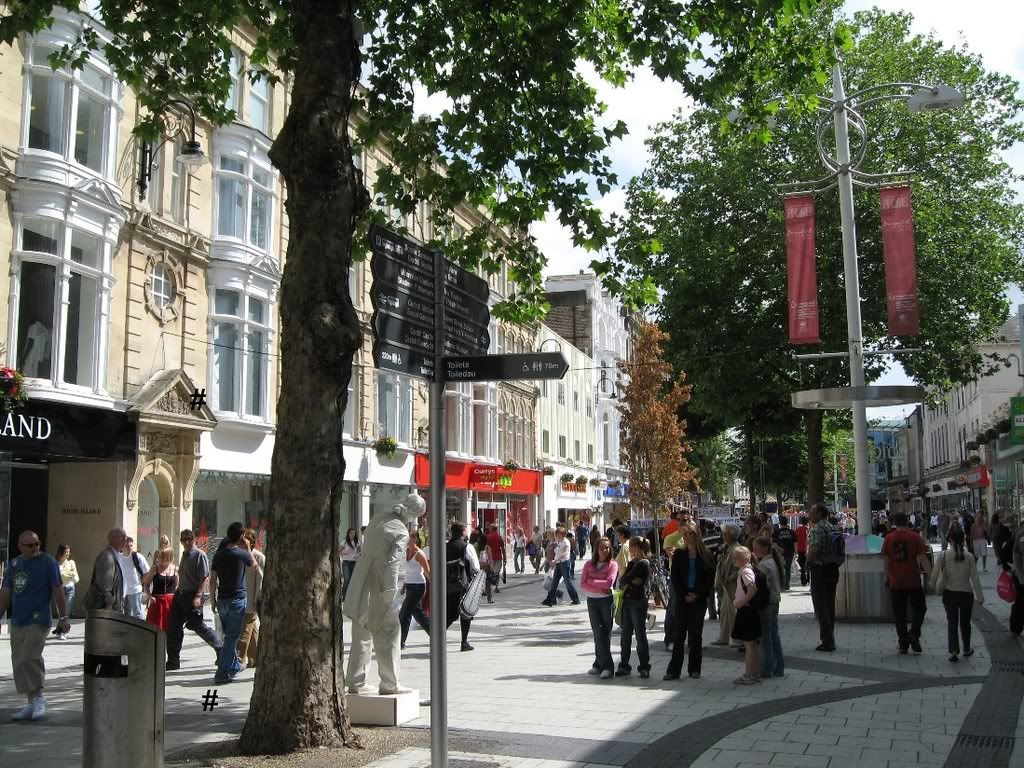 Interesting spanish designed building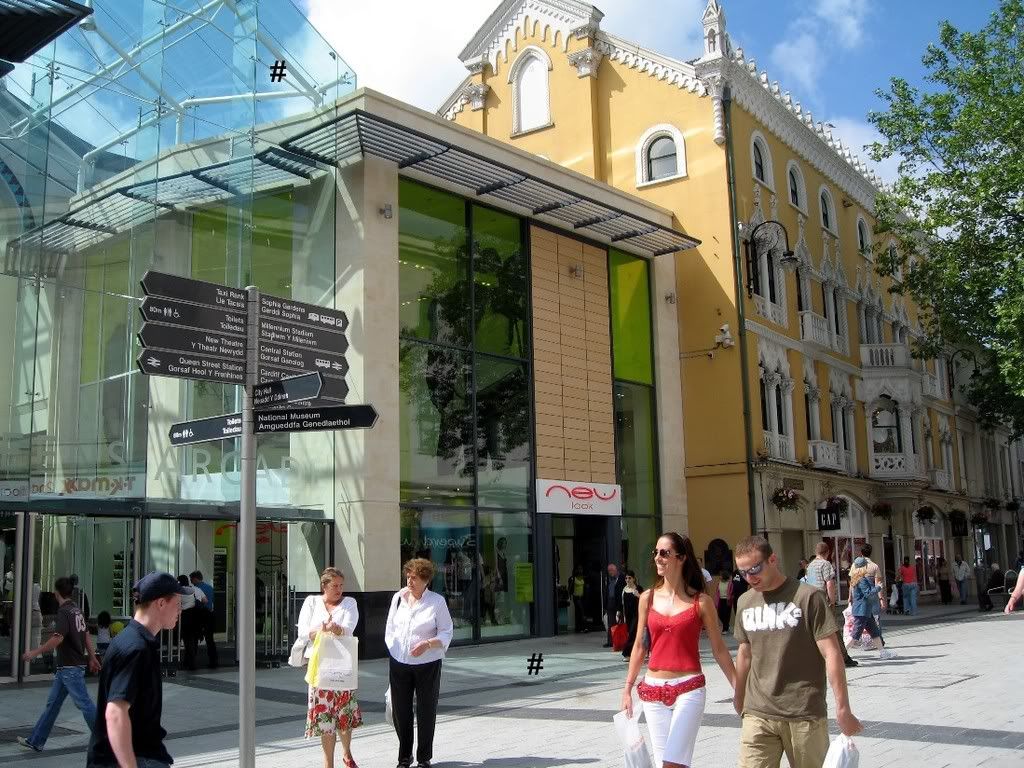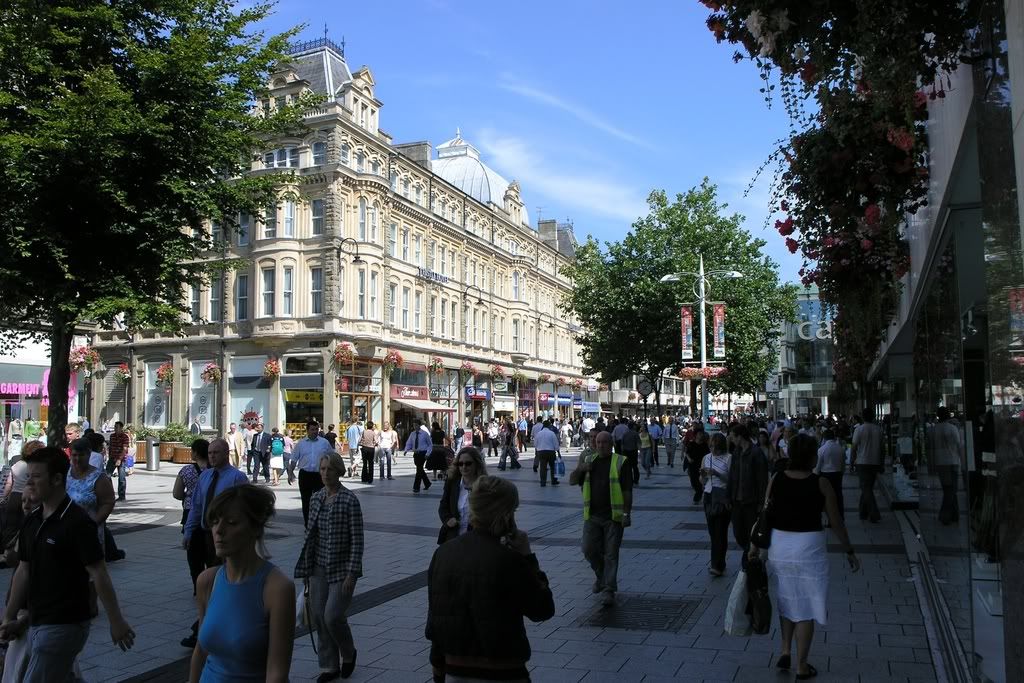 Lots of faces on this building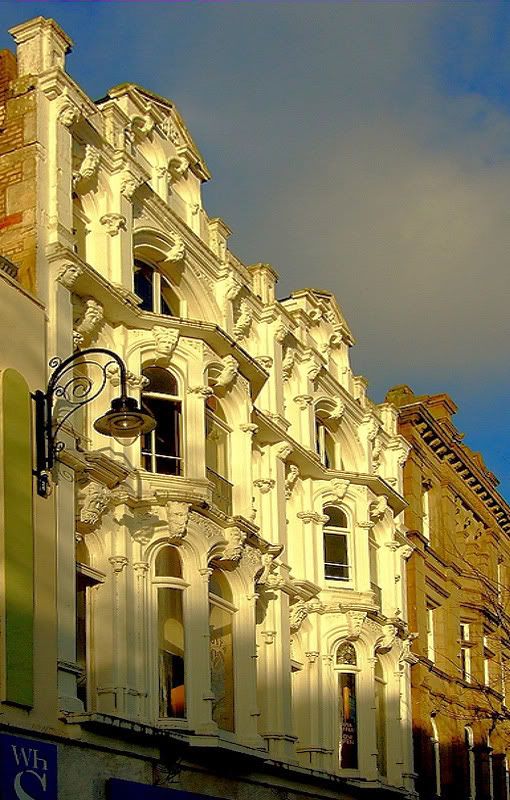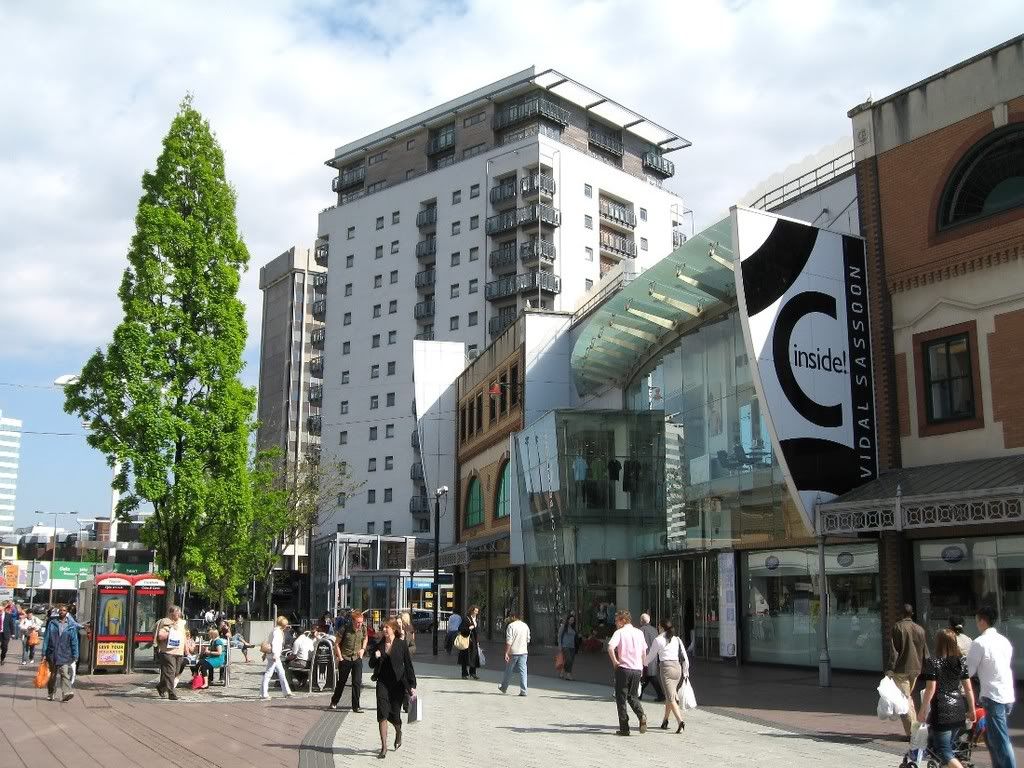 Here is a nice area of Italina and independant restaurants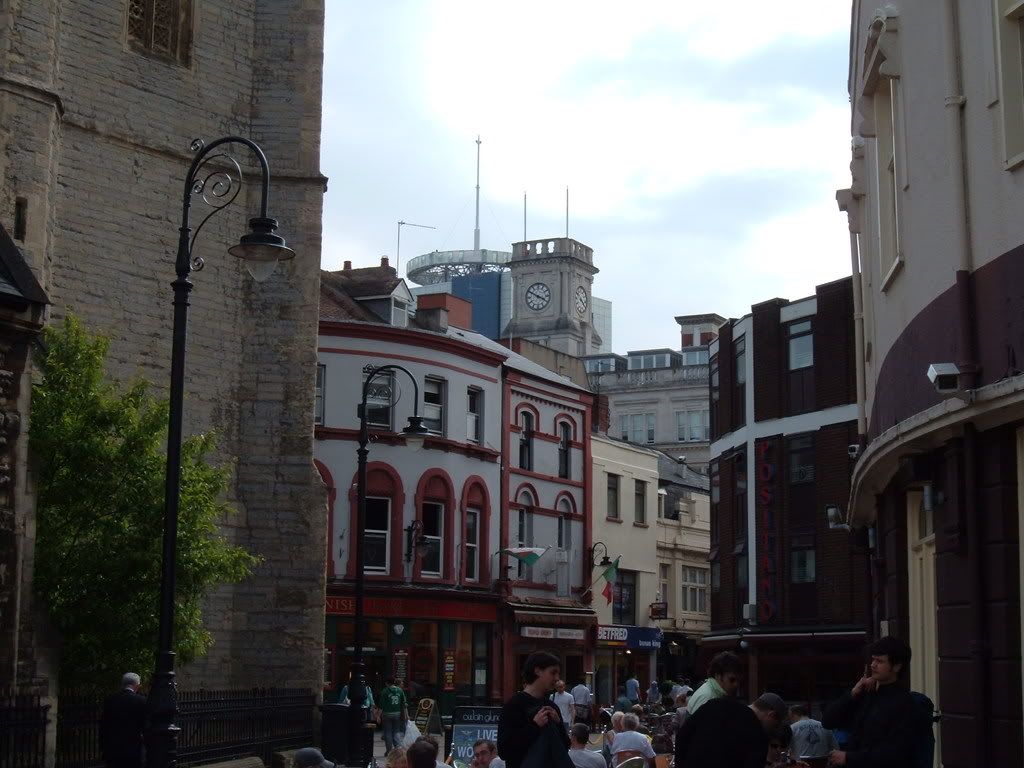 Not far from the above is the Hayes Island snack bar
A modern bar and restaurant area called the brewery quarter as its built within the site of an old brewery
Some office areas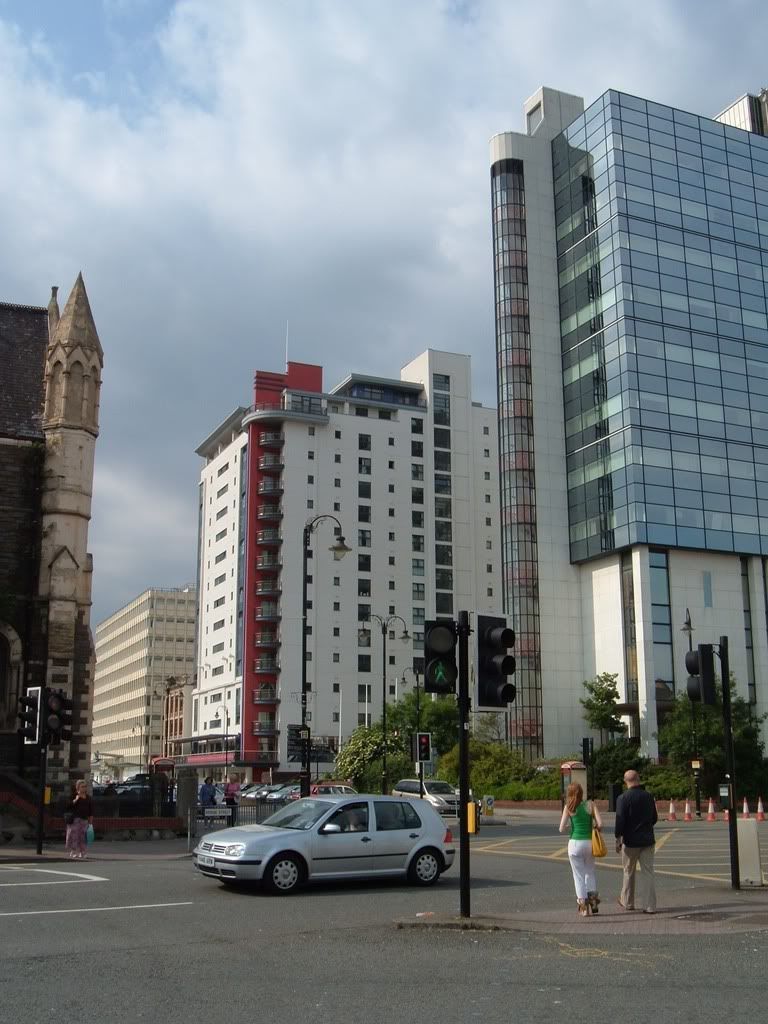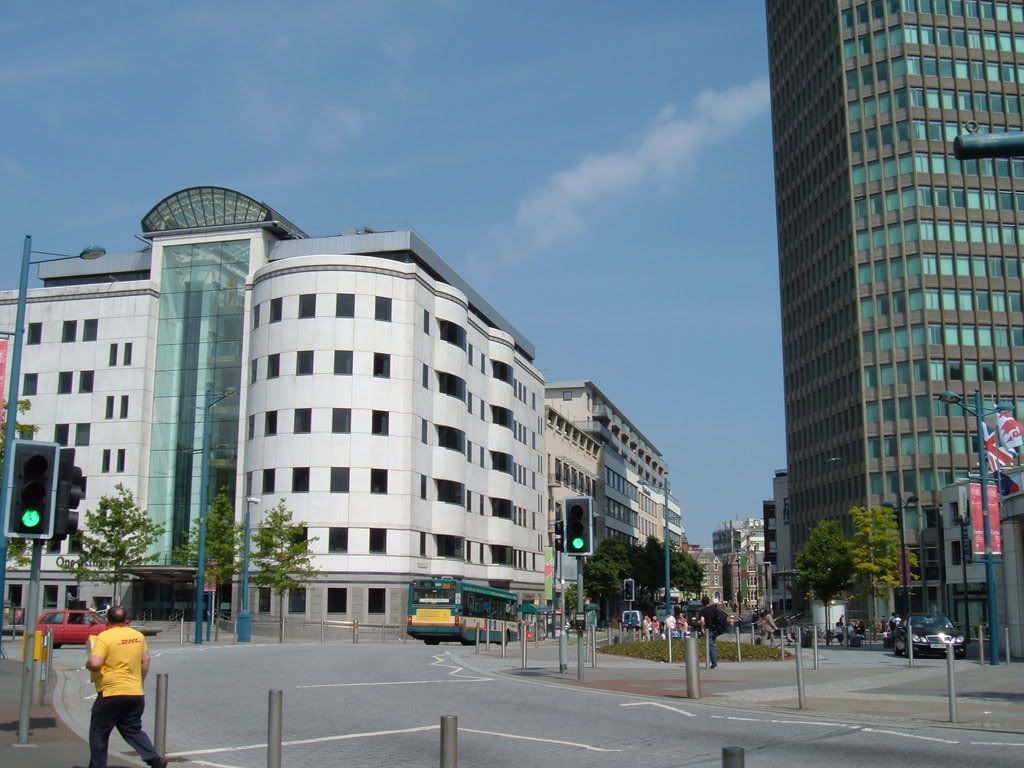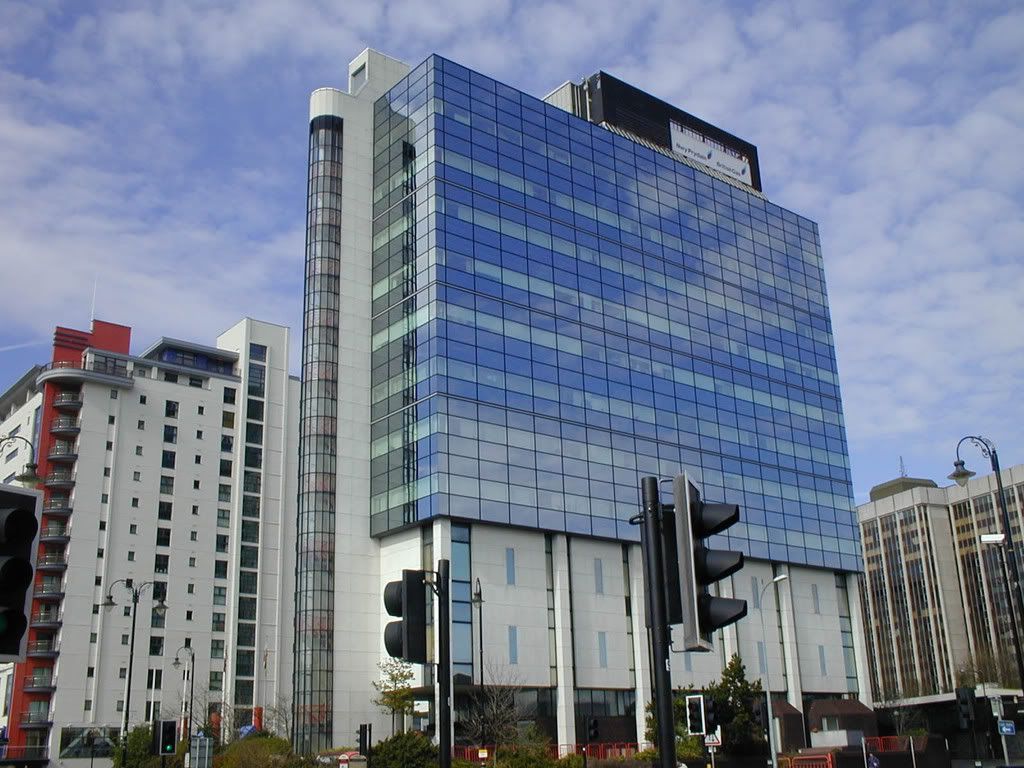 A nice planned office square. Cardiff is startin to attract more and more office construction due to the quality of lifestyle in the city.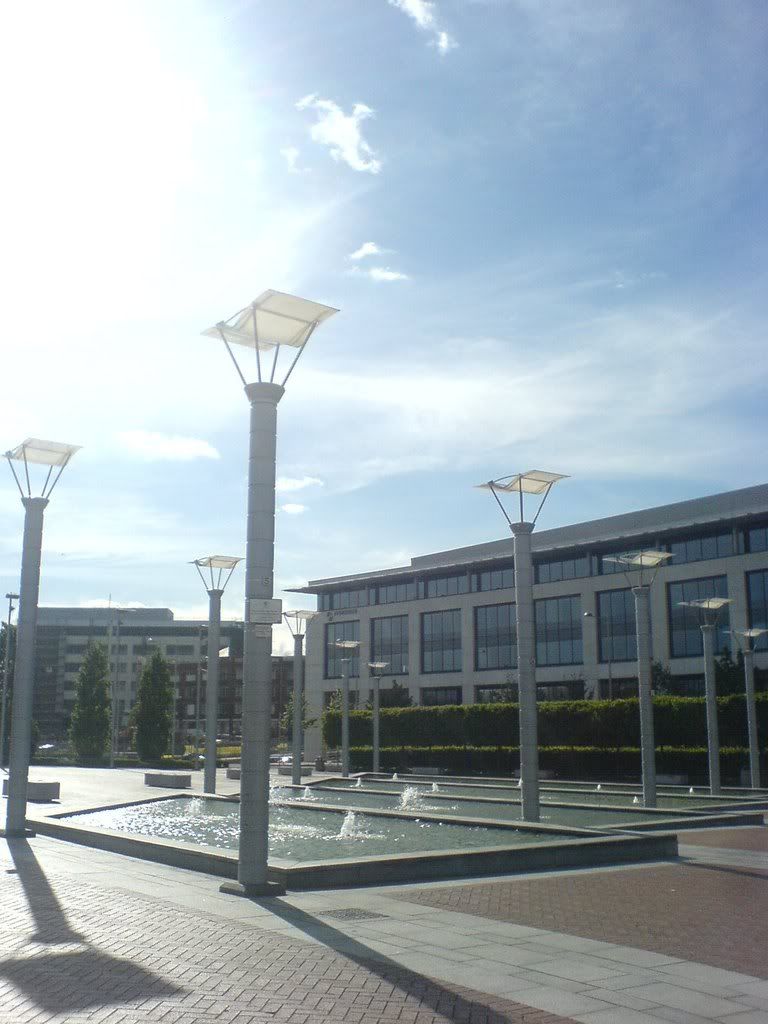 Some apartments at the end of the shopping street
An old victorian shopping arcade. Cardif is famous for these with interesting independant shops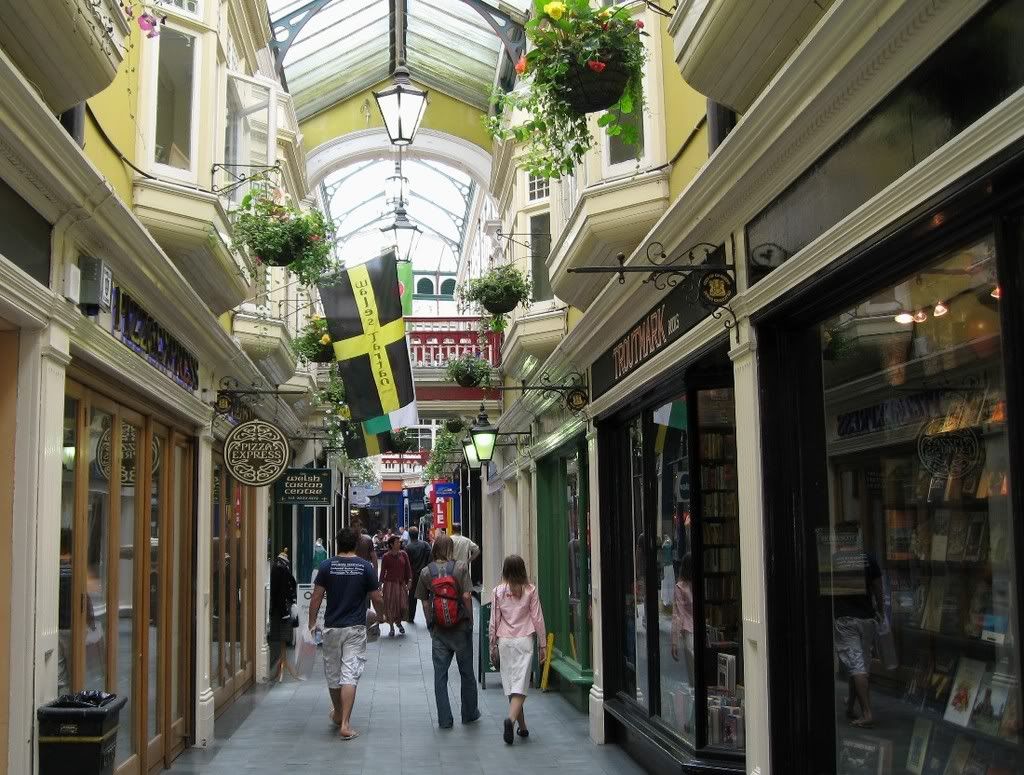 The transformation of Cardiff bay is one of the largest waterfront redevelopments in Europe. Here is the craft center and fountains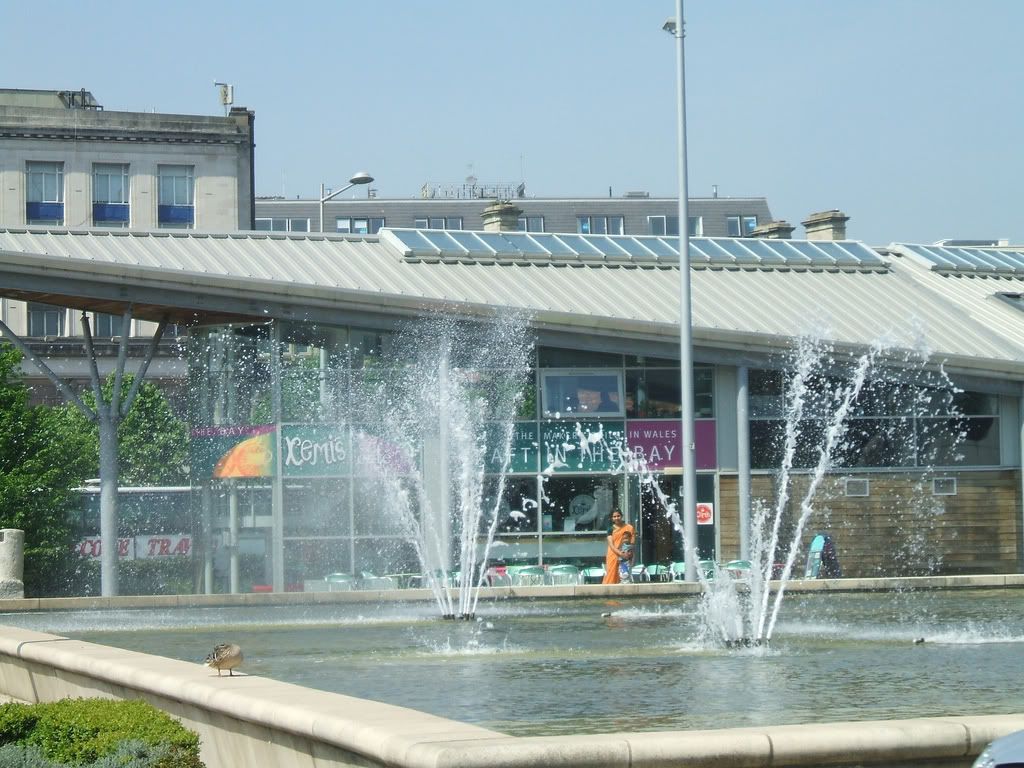 The new opera house and water tower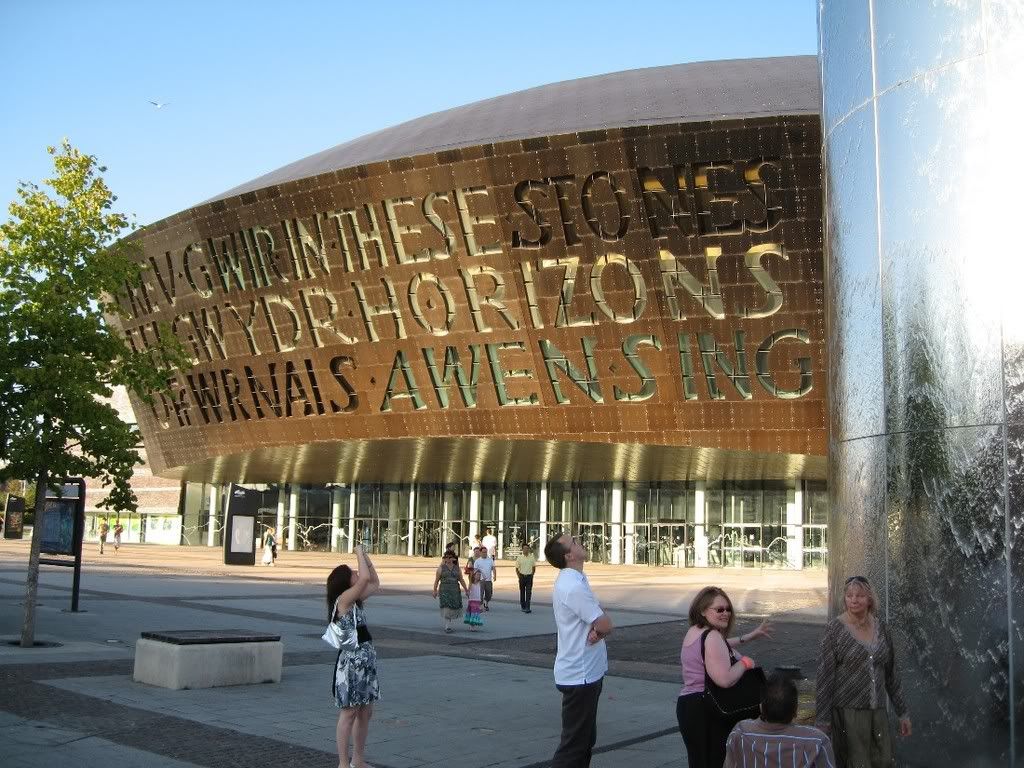 The fresh water lake created by the 1 billion pound barrage (nearly $2billion) has change tidal mudflats into an amazing area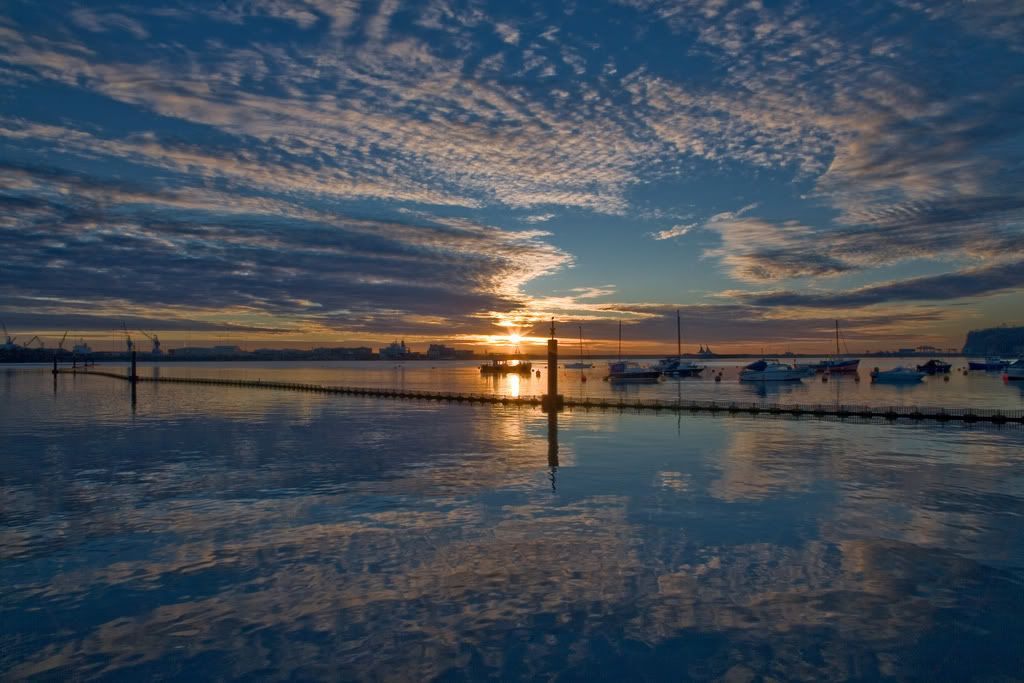 Another Cardiff arcade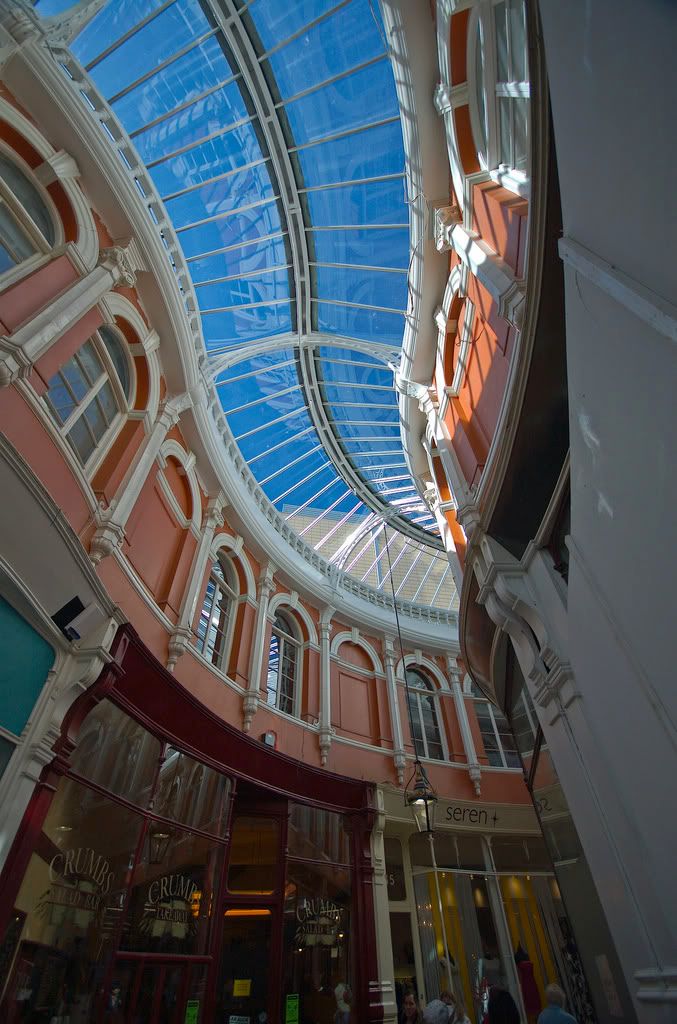 River boardwalk looking towards the cities main park and along with others makes cardiff have more green space per head than any other city in the UK
The well planned civic center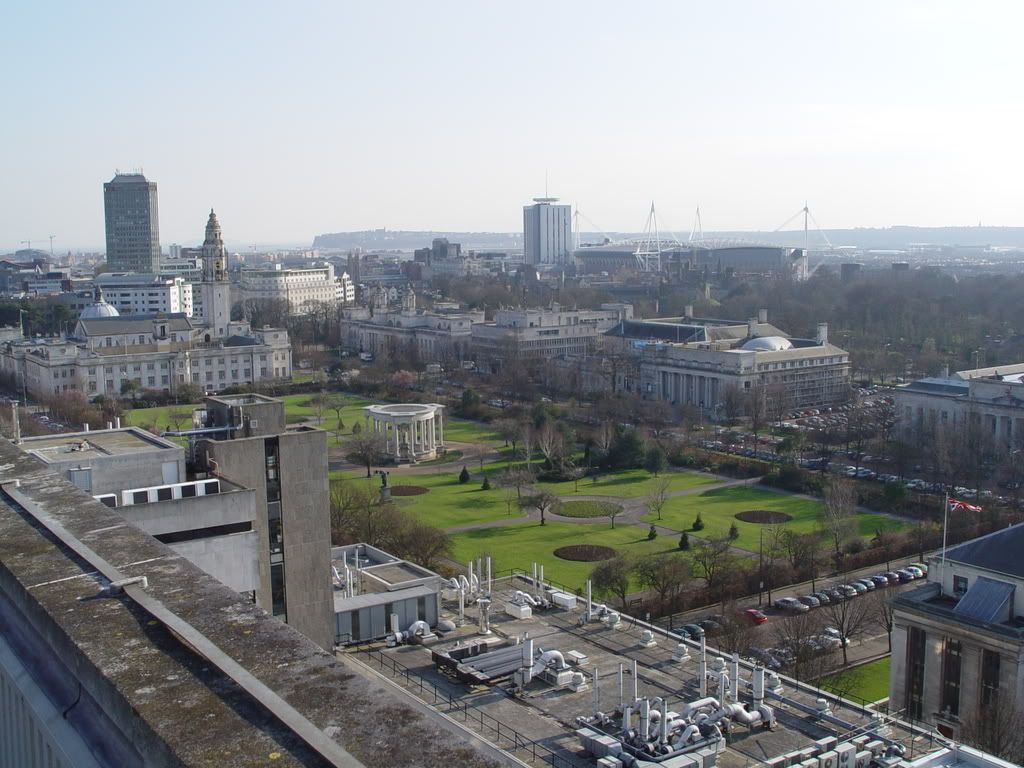 City hall
And fans welcoming the football team back after they arrived across the bay by boat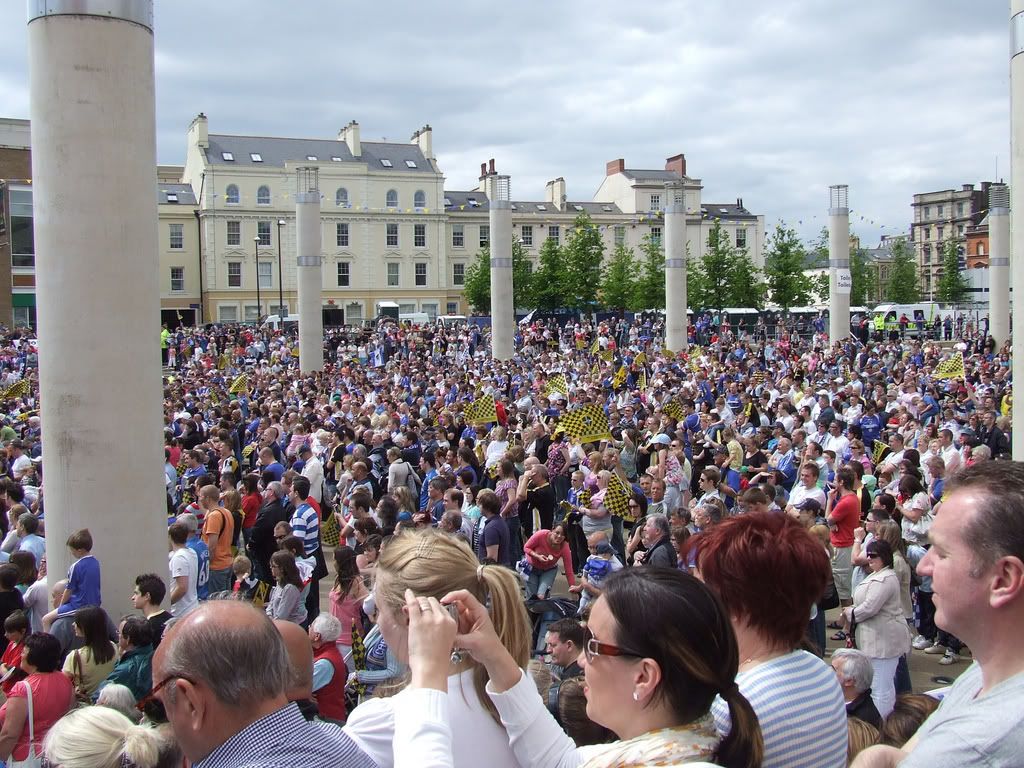 These photos are from flickr and google