Welcom to Castle Land!!! This area of the city bound by Larabee, Willow, Halstead, and Armitage as seen explosive construction in the last decade. What has happened is countless modest single family homes and 3-5 flats have been destroyed to replace HUGE Mc-Mansion style single family homes taking up 6 lots! Because of this trend i've heard that the population of Lincoln park is expected to decrease this decade due to this influx of single family homes. This is what i call the suburbanization of the city. The homes they build here are gawdy, over the top, tacky, down right disgusting, and cost at least 2 million dollars and at most 10 million!! ( i heard seven lot parcel of land is on the market for 10.5 million). They usually have up to 7 bedrooms and are most likely have 3 car garages. The area is now crowded with porshe, mercedes, and BMW SUV's! and little white kids dressed in Quicksilver whizzing down the sidewalks on scooters followed by there mom's decked out in Channel pushing thier babies in 500$ plus strollers. Neighborhoods change, but this is just awful to see.
Here they are ...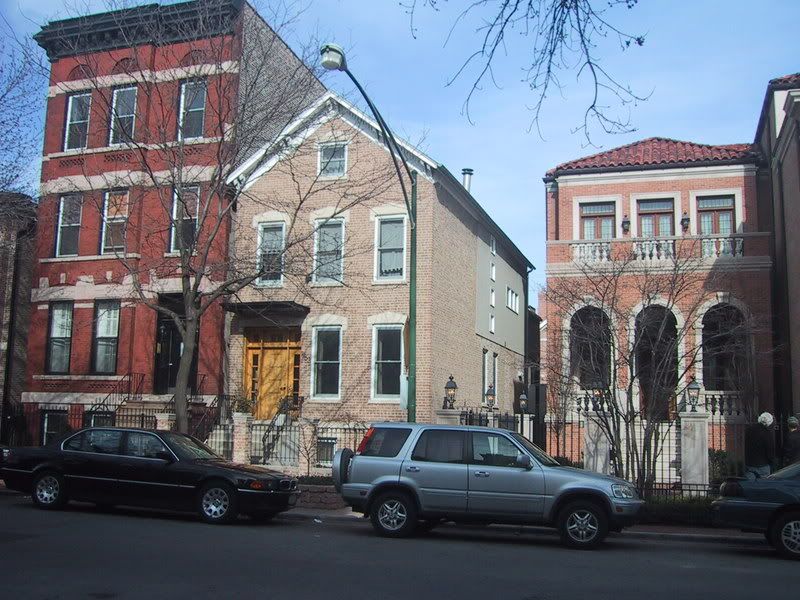 The buildings on the right are just a taste of what use to be where all these castle homes are now.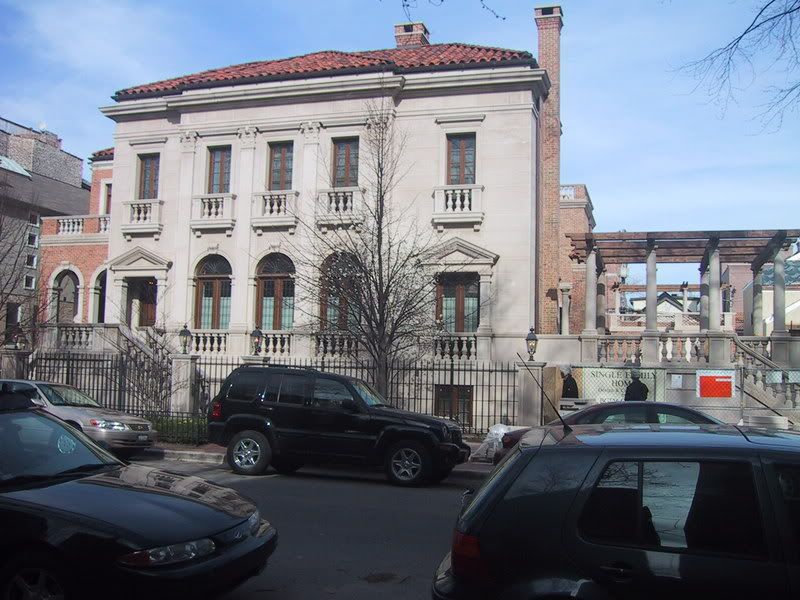 WoW! the really picked the wrong architectural style here. Spanish renisance just doesn't work here. Especially when there's snow on the ground.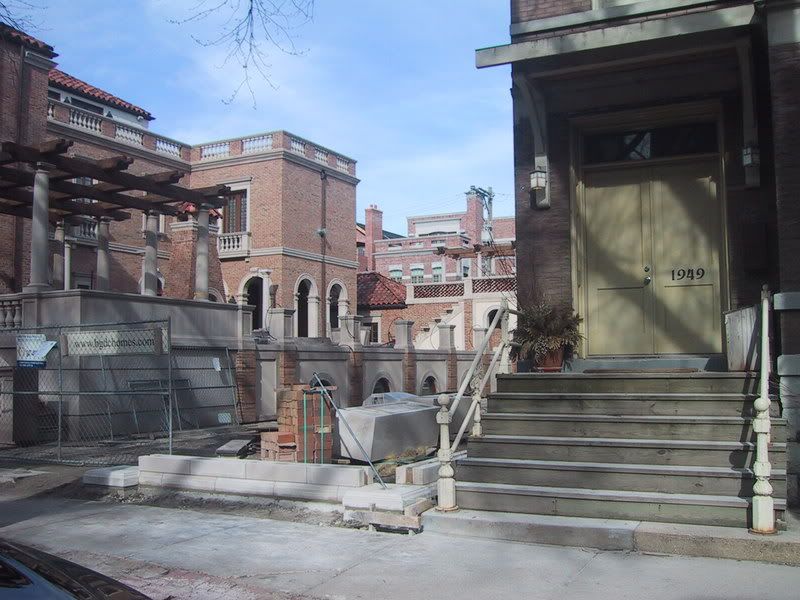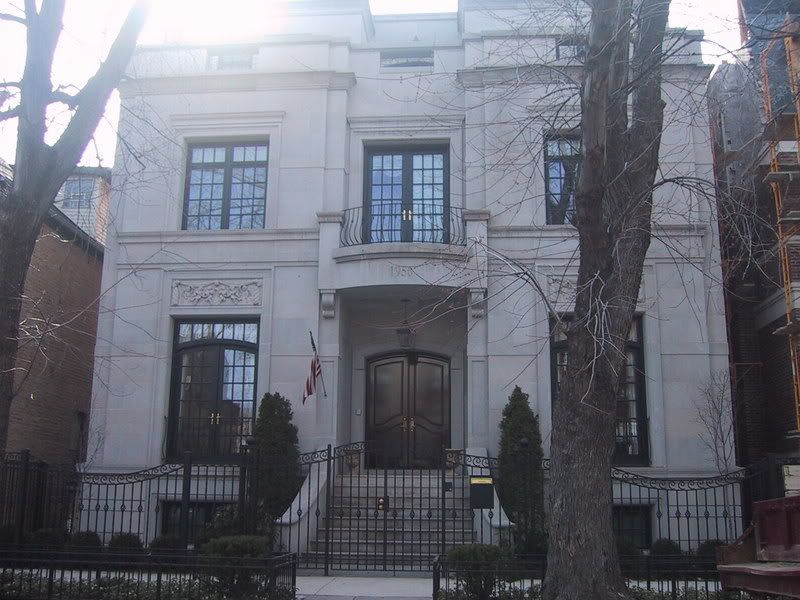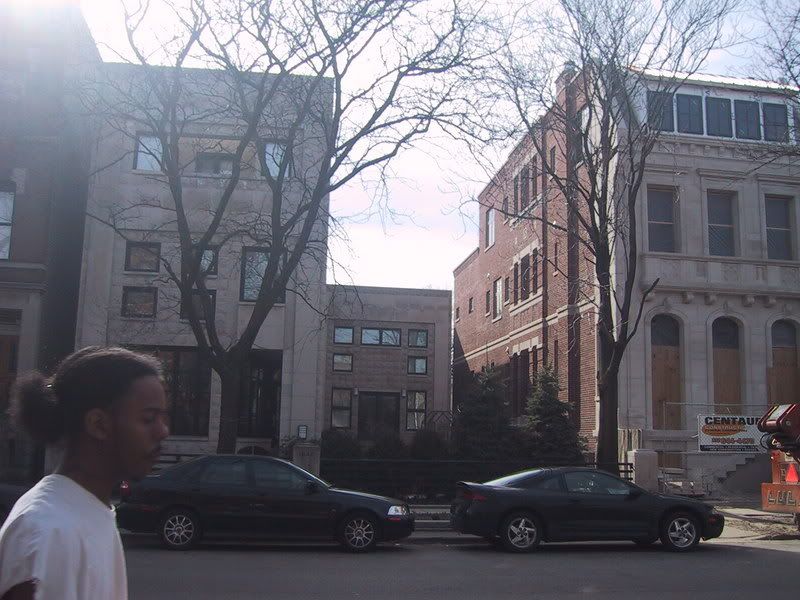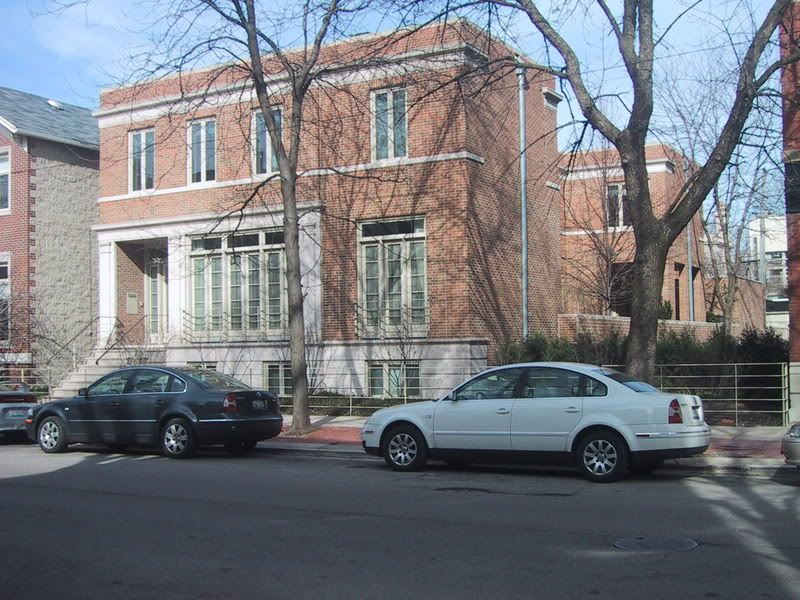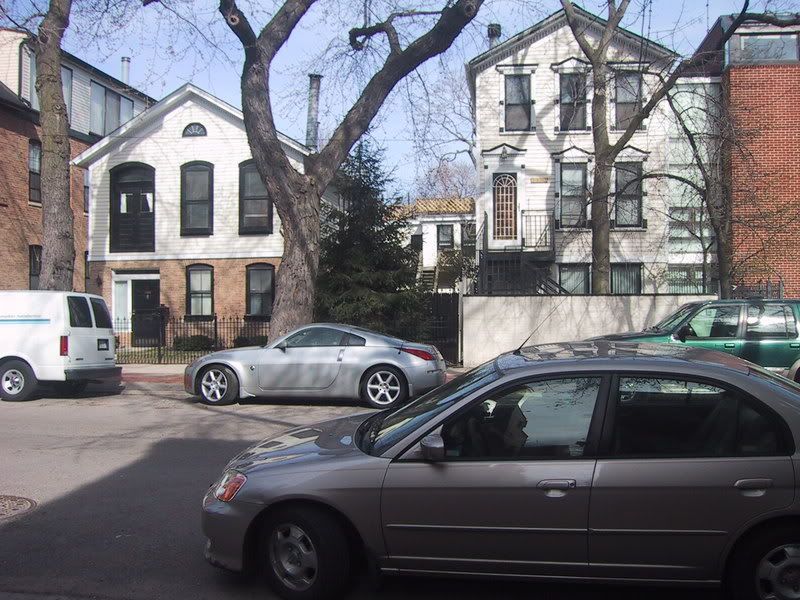 These are the modest sized homes dating back to the 19th century that are being replaced. This neighborhood is now filled with CEO's rather than workers that use to work in nearby factories.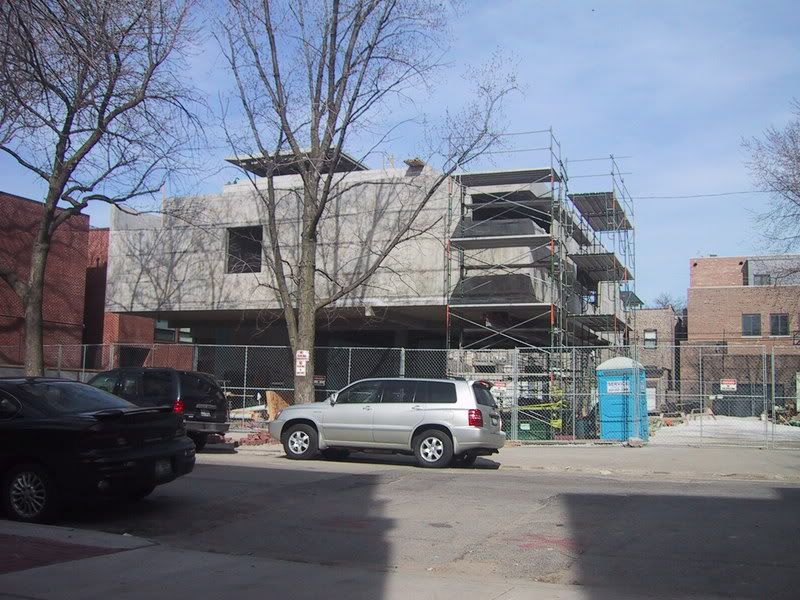 This is possibly the only building in this area that holds any architectural value at all. This building also happens to be designed by the Architecture firm that i work for. The 2 upper floors (one of them isn't built yet) will be supported on tiny base in the center on the first floor so that there will be all glasss on every single exterior wall on the ground floor, an engineering marvel.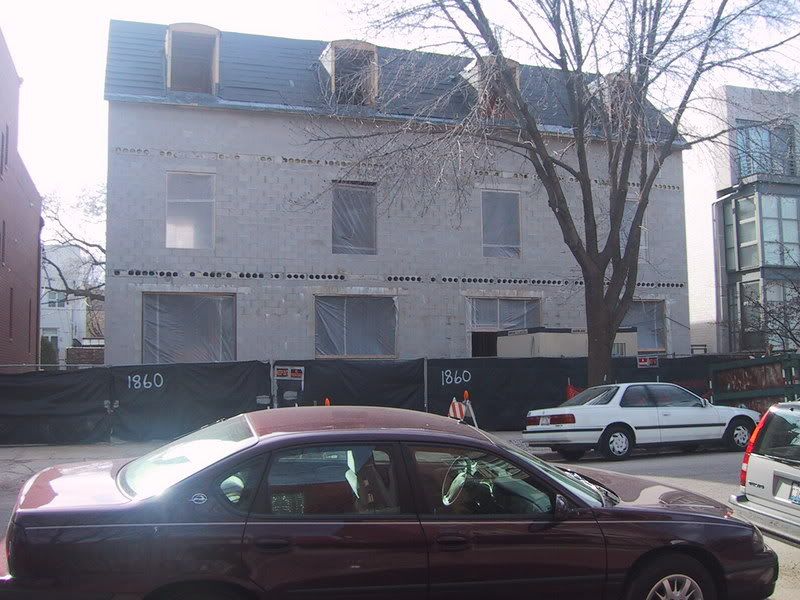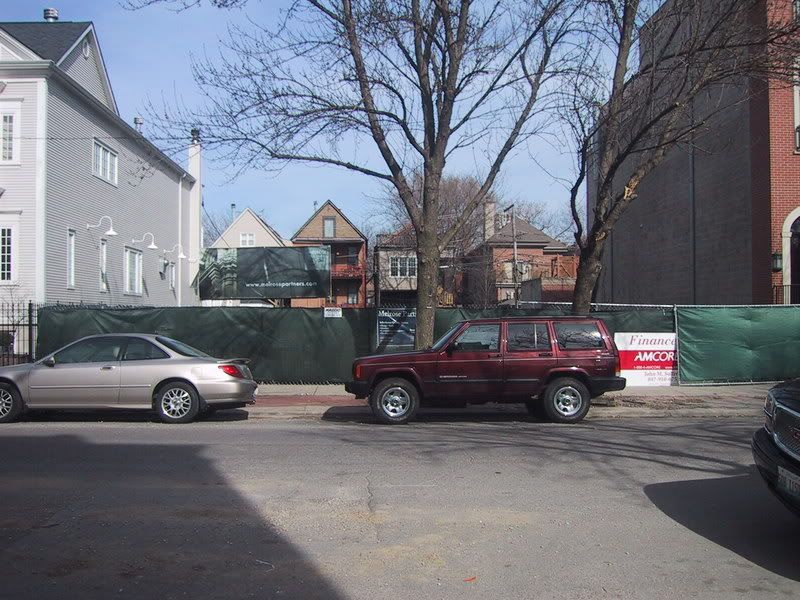 Wonder what's going to be built there? probably a 5 million dolllar, 6 bedroom, 4 car garage, 7,500 square foot home on three lots.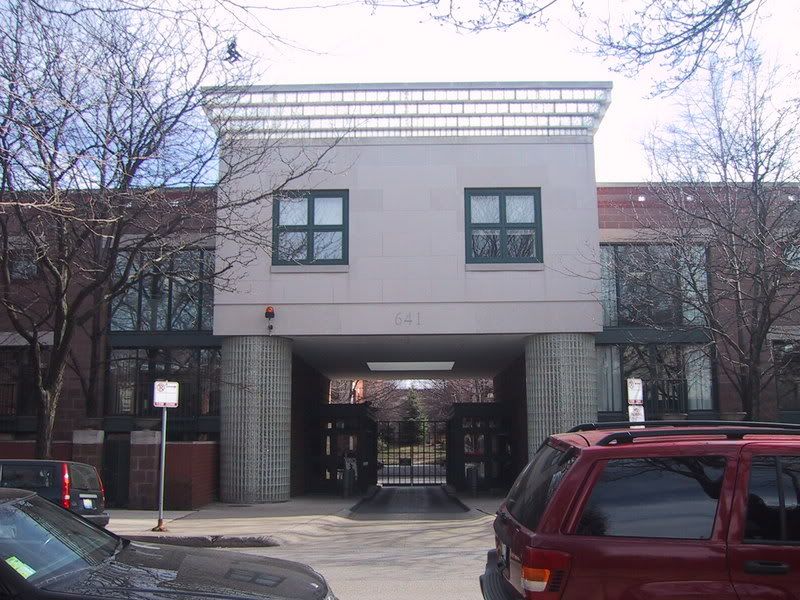 This isn't a castle home, it's a urban gated community more common in chicago than you would think.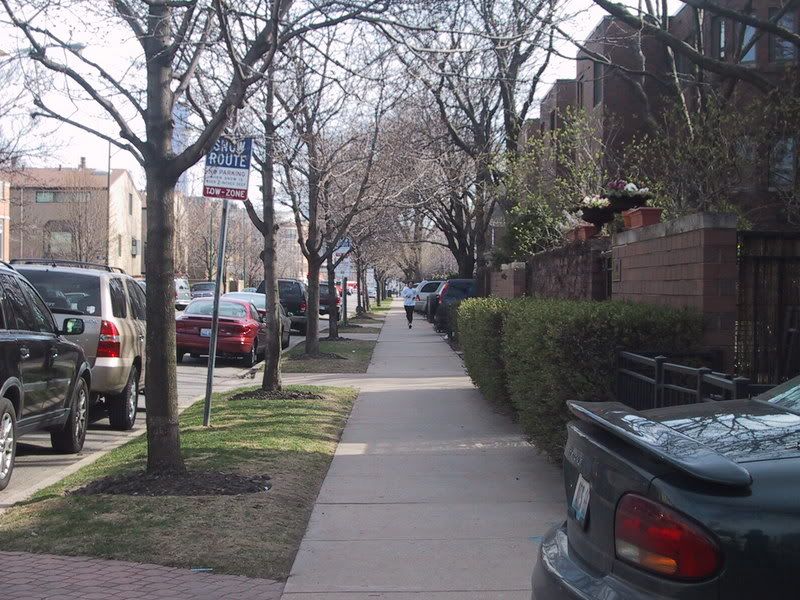 Parked cars on driveways blocking the sidewalk, umm this reminds me of the suburbs.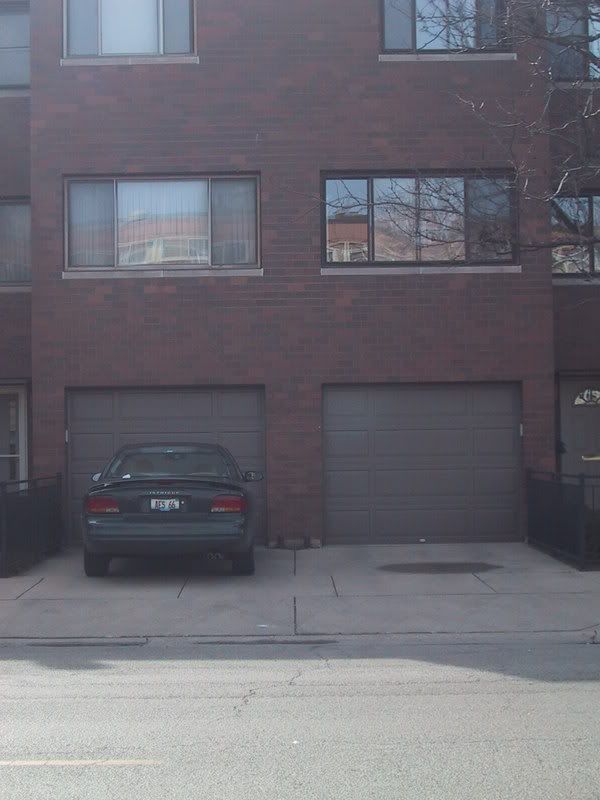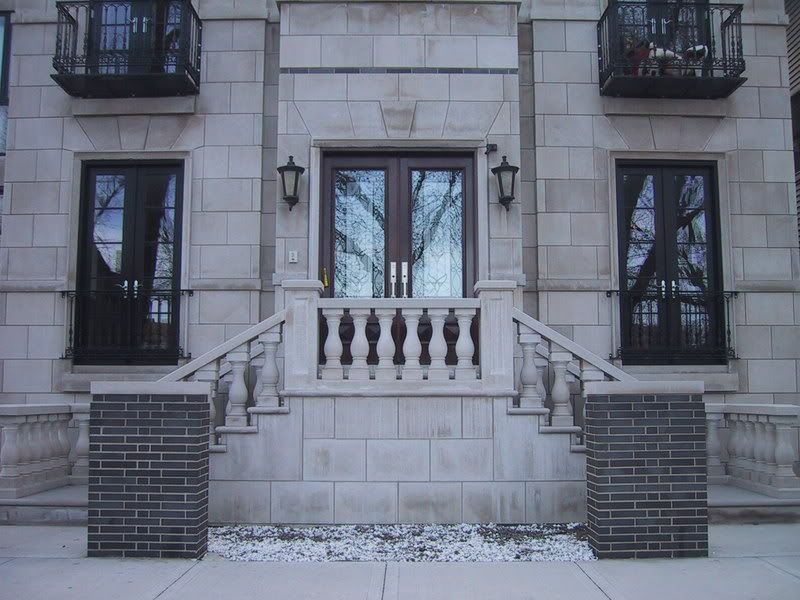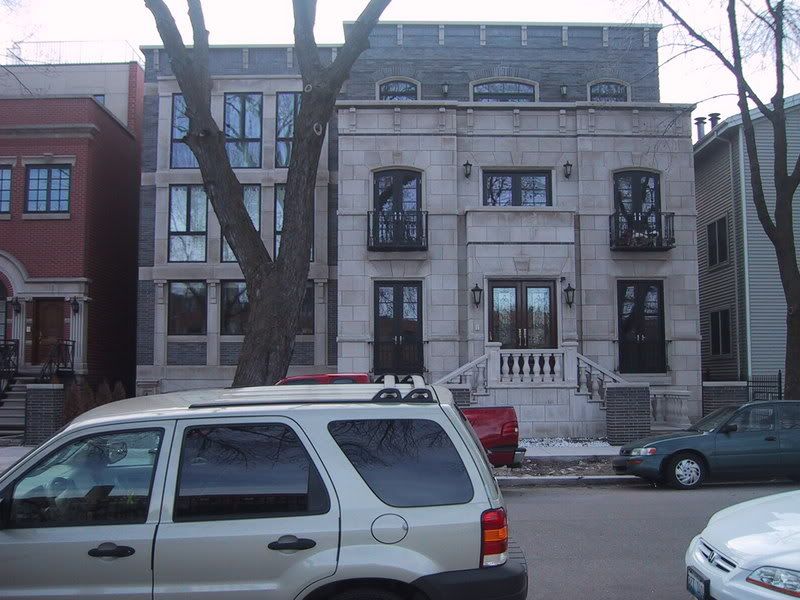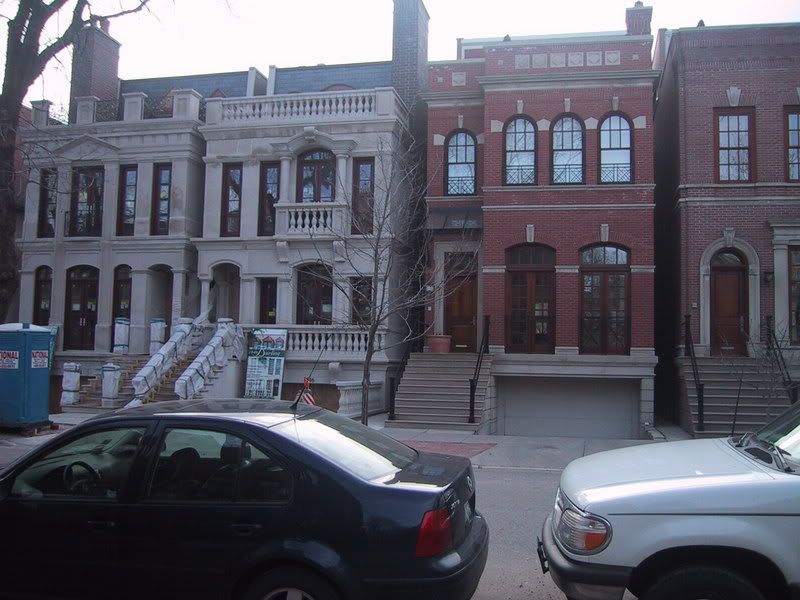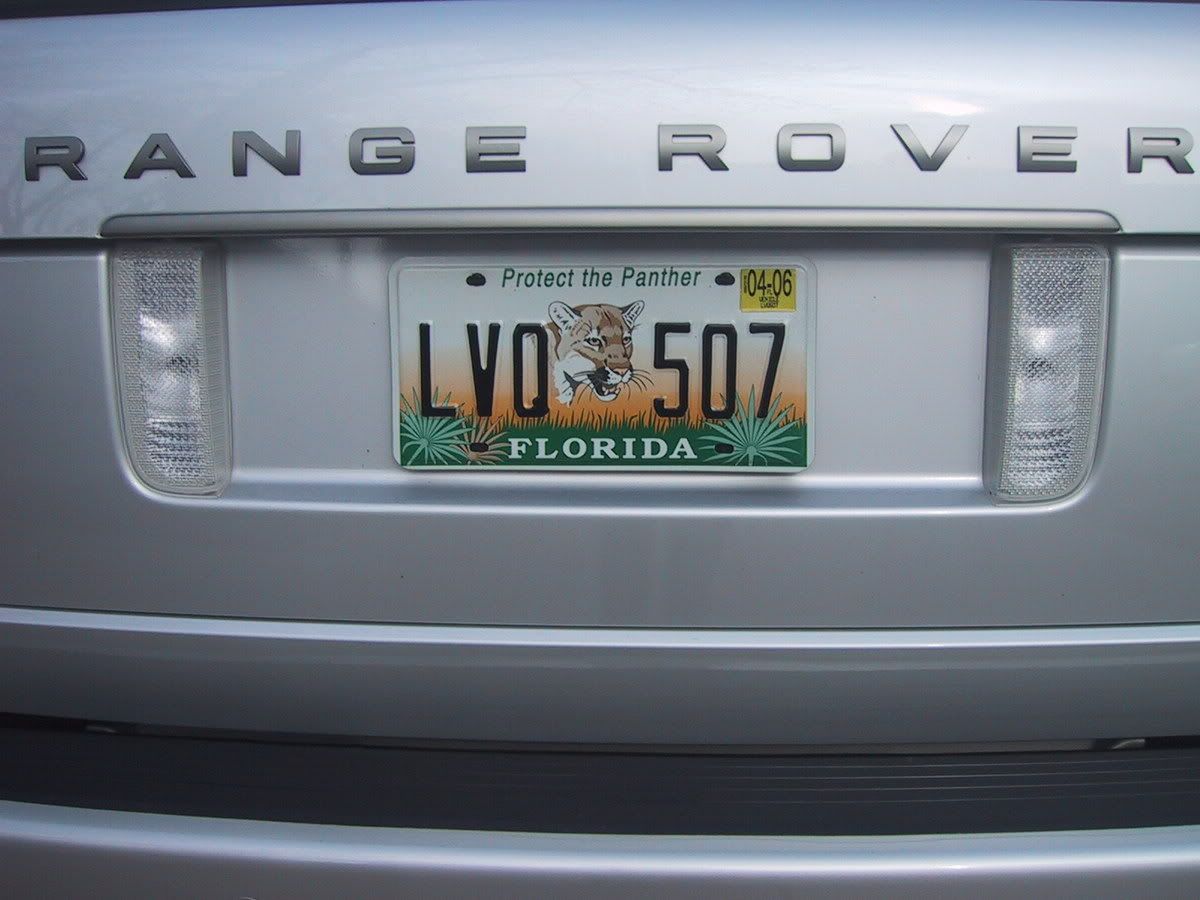 Let's save the panthers, but destory the atomsphere and drill for oil in alaska. You gotta love it.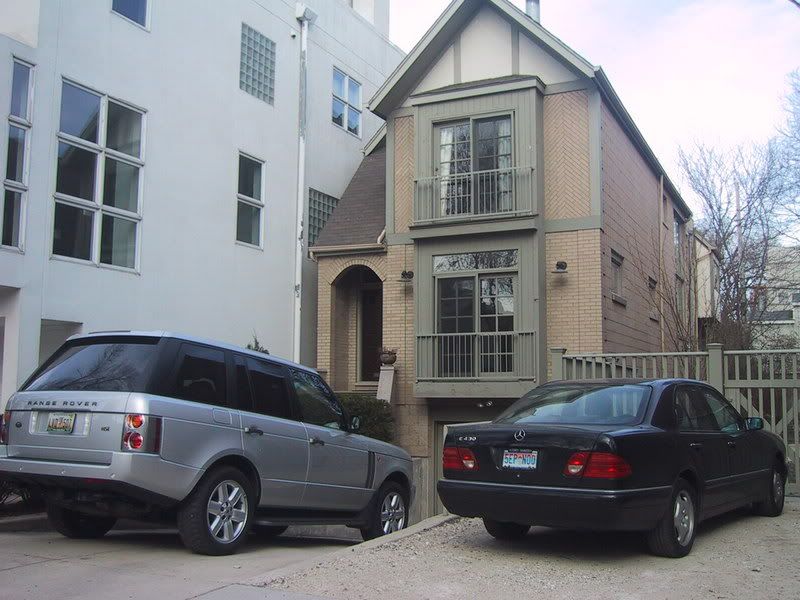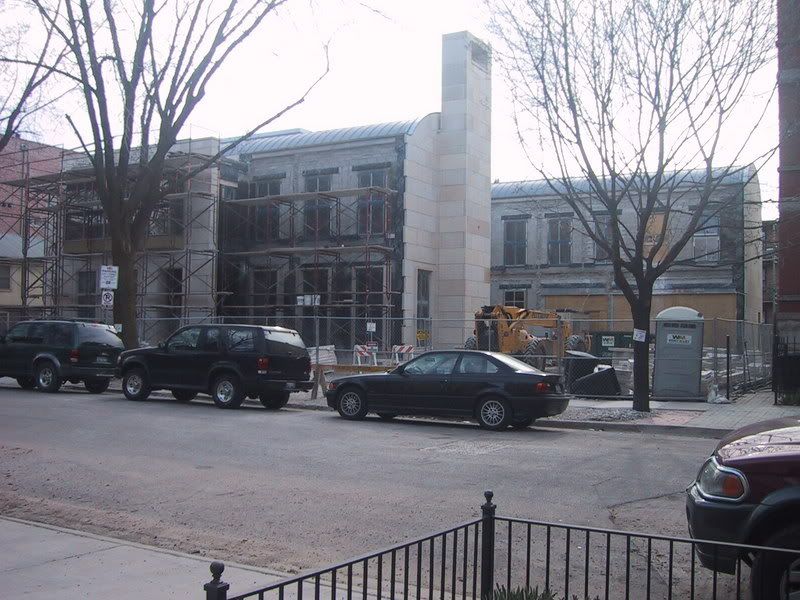 This House is just FUCKING HUGE! what is this like 6 or 5 lots. How could somebody ever need this much space! this has to be worth like 10 mil!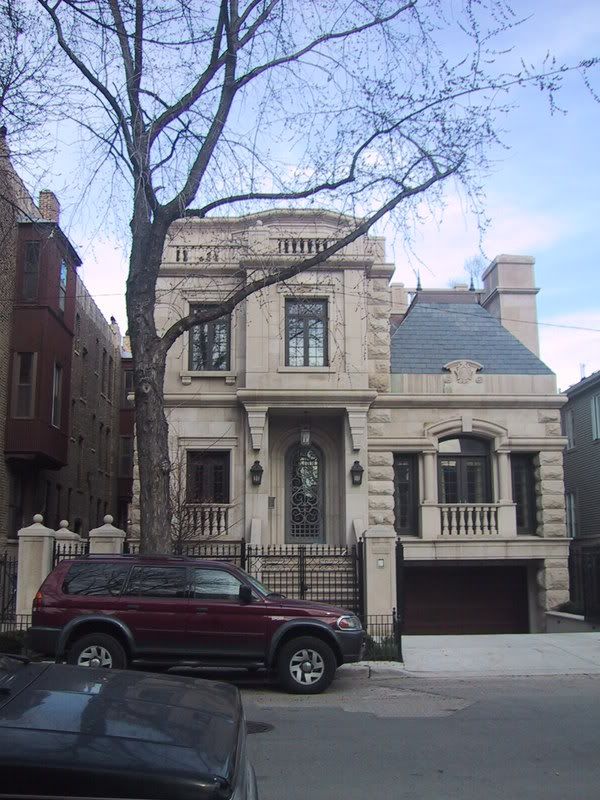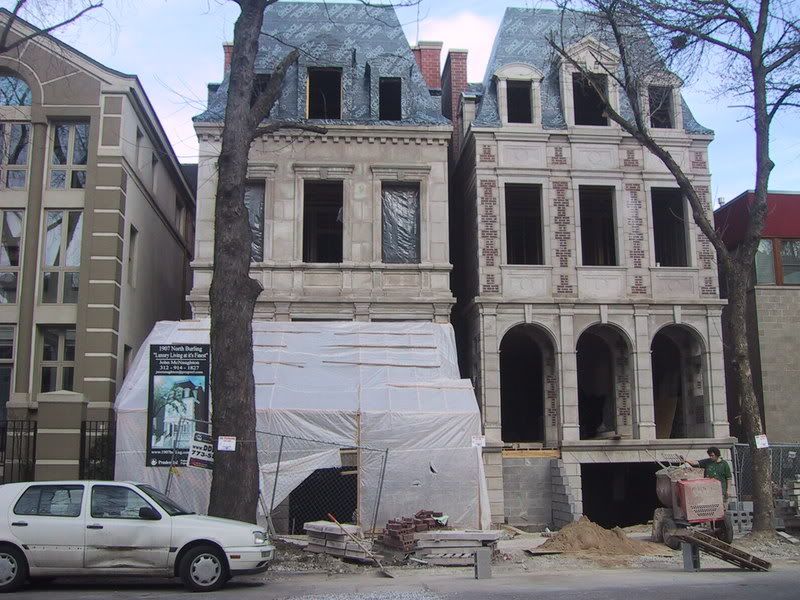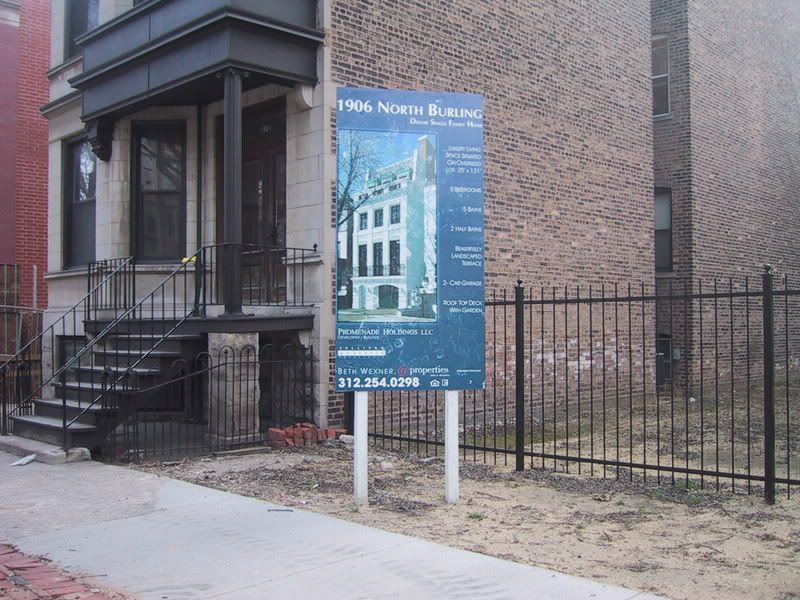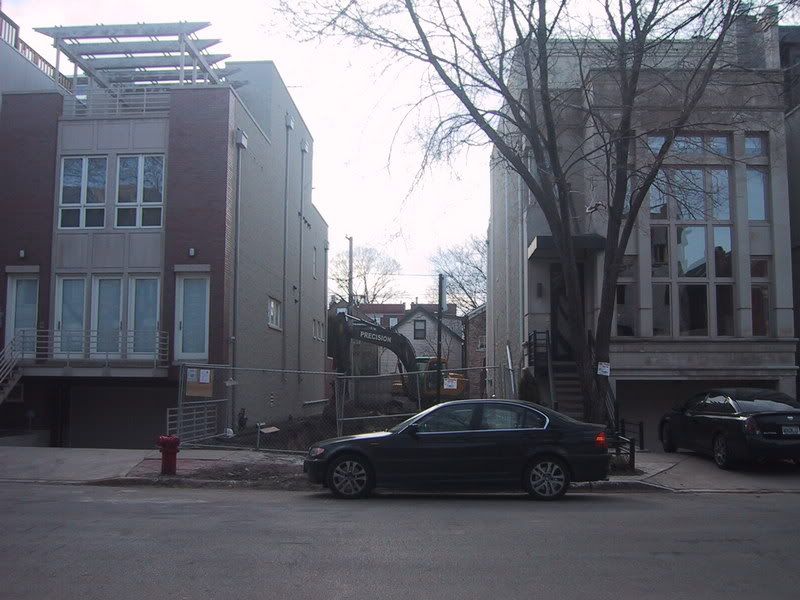 Boo hoo! another building destroyed on the block for yet another mega home.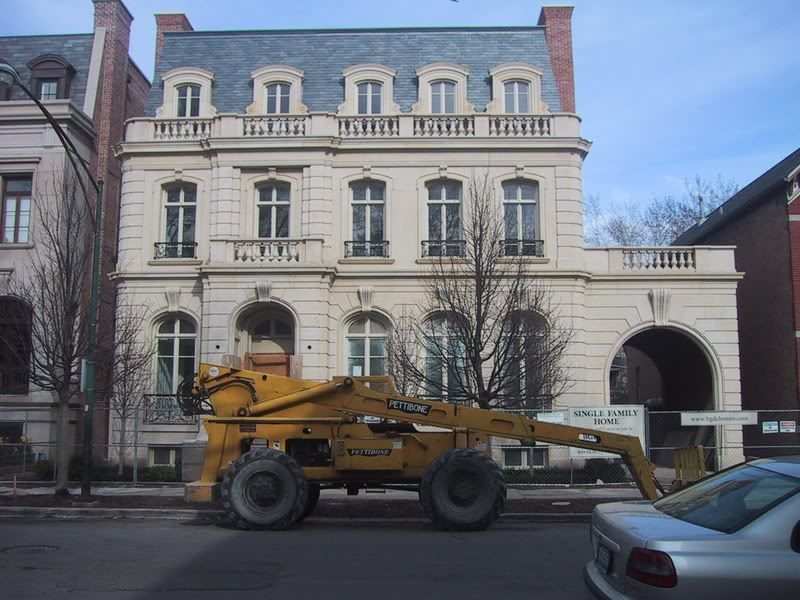 JESUS!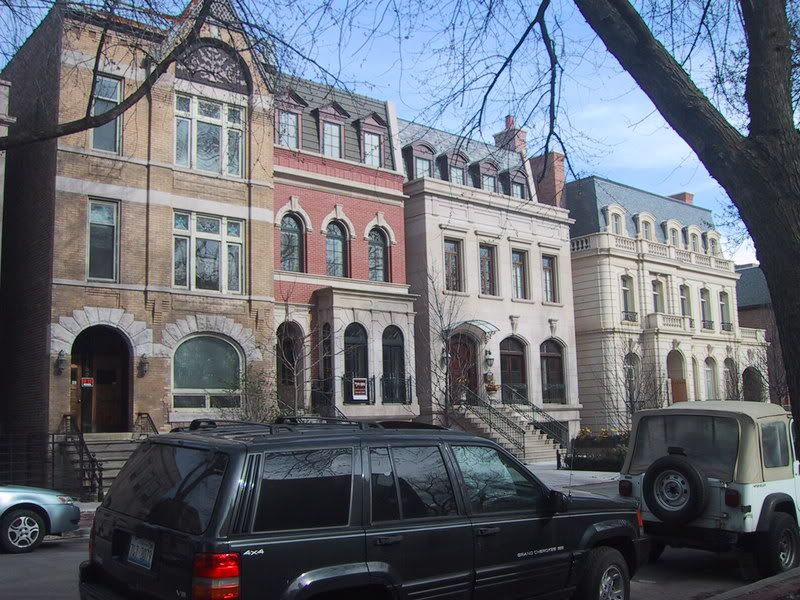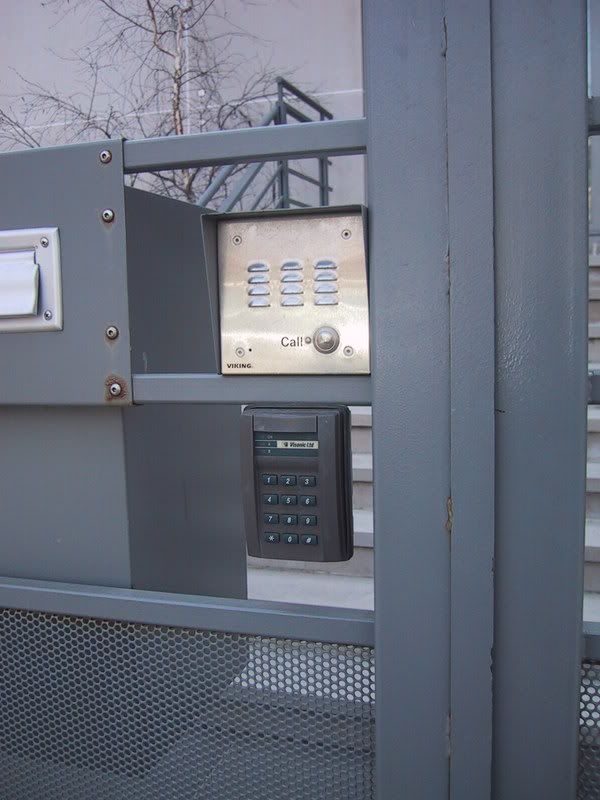 HaHa, looks like the people living here just haven't learned to handle living in the city.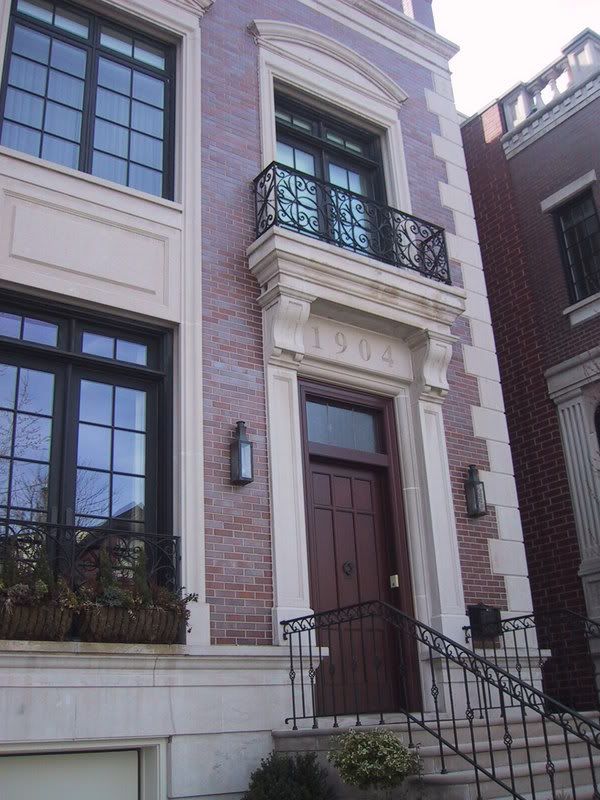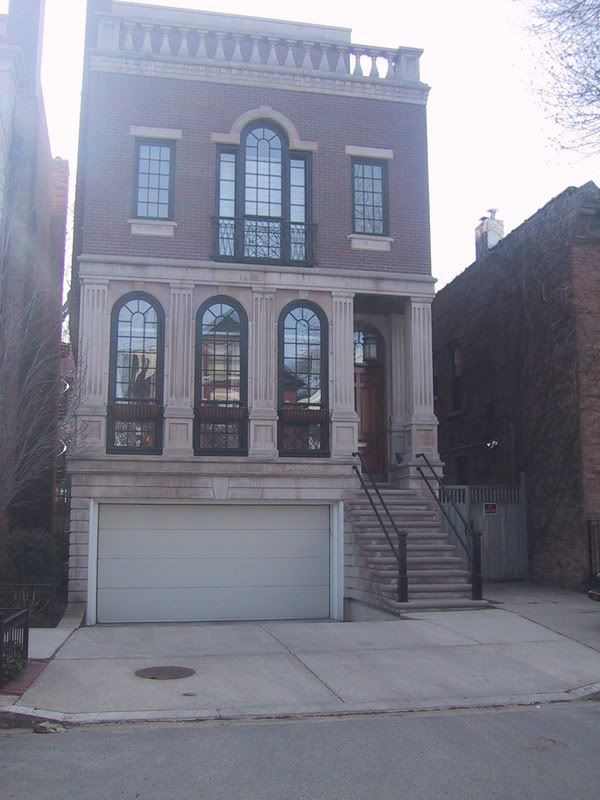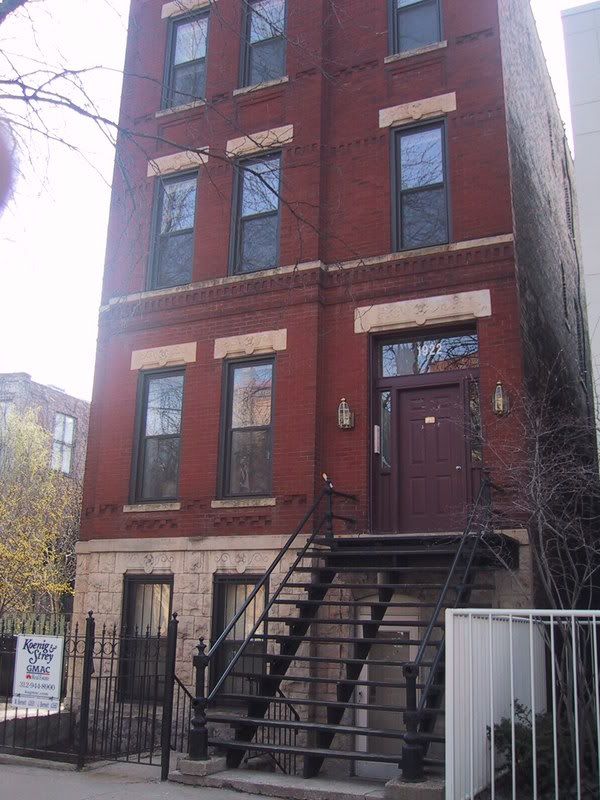 This is yet another picture that shows the quality of architecture and density that use to exist here.