Discussion Starter
·
#1
·
http://www.smh.com.au/news/business/cba-would-love-one-big-happy-home/2006/05/16/1147545325535.html
CBA would love one big, happy home
Fractured home … the Commonwealth Bank takes up close to 200,000 square metres of CBD office space - over nearly 10 different sites.
AdvertisementAdvertisement
By Carolyn Cummins Commercial Property Editor
May 17, 2006
THE Commonwealth Bank would love to have all its head office staff under one roof. The only problem is that there is a shortage of available real estate in the city.
Commonwealth has close to 10 sites scattered around the city, mainly concentrated in Martin Place, including its "money box" headquarters, owned by the Commonwealth Property Office Fund. Altogether, the bank takes up close to 200,000 square metres of CBD office space. But finding that much space in one tower is proving to be an impossibility.
Savills national head of research Chris Freeman says there are only two reasonable sites with available space in the core of the CBD, and they are nowhere near big enough.
He said Grosvenor Place had about 7720 sq m and about 5000 sq m would become available at the Governor Phillip Tower in Farrer Place when UBS moved out from July 2007 to Chifley Tower.
The other remaining space is about 5000 sqm in Civic Tower at 66 Goulburn Street.
"There is no contiguous space in the CBD for a tenant with a requirement of more than 10,000 sq m," Mr Freeman said.
Commonwealth Bank's decision to consolidate staff follows that of rival Westpac, which is moving most of its staff into its newly built headquarters at 275 Kent Street.
Charles Moore, the fund manager at Commonwealth Property Office Fund (CPA), confirmed his group had a deal with the bank and would help them with sites if required.
"I cannot comment on what the bank is doing but we have strong links with them and would be working with them if they requested our help in looking at new accommodation," Mr Moore said.
"The Sydney leasing market is a far cry from a year ago when there was a considerable amount of space available, including at our 259 George Street [AAP Centre], which has been taken up by Suncorp Metway."
UBS says in a research note that "it appears the key focus for CPA management currently is the 200,000 sq m of Sydney CBD space that the Commonwealth Bank occupy over 10 buildings". It continued: "The bank makes up 20 per cent of CPA's tenant base and is seeking sites to develop for the bank. Only recently CPA was reportedly the under-bidder on the Mid City Centre".
It is understood the private Fortius Funds Management and its associate HSBC were the successful tenders for the $250 million Mid City Centre.
__________
I think this is the only site in a city that could cater for CBA's needs.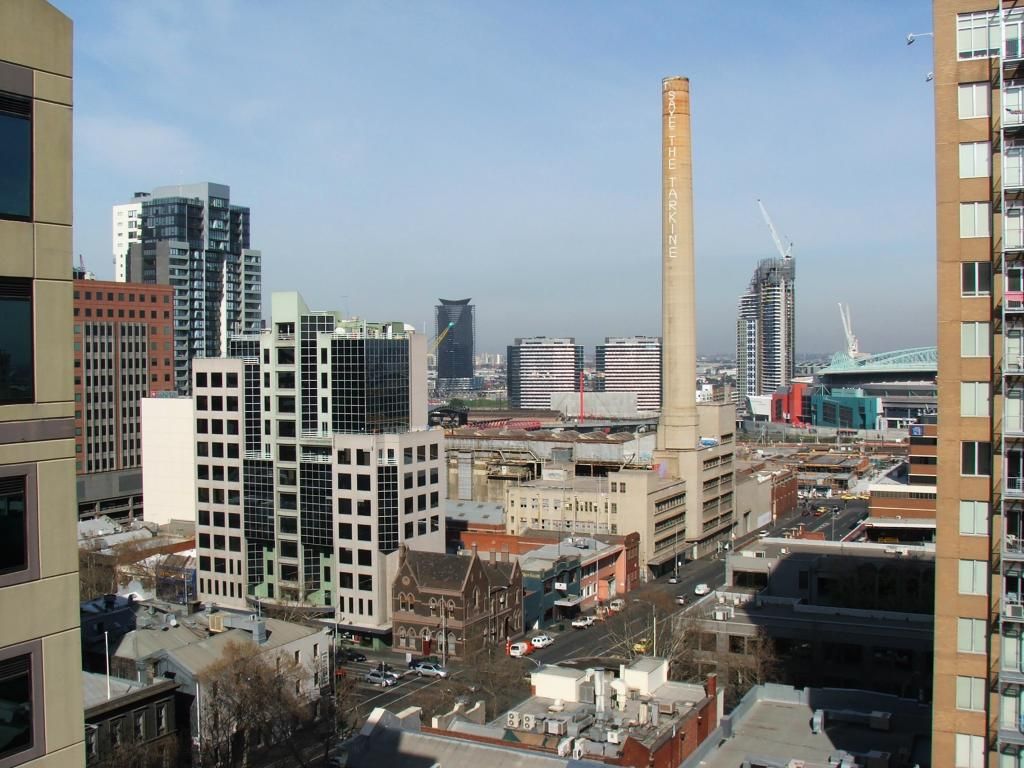 cmon CBA, come home to Melbourne :lol:
200,000sqm is roughly 2 x Rialto-sized buildings :lol:
crazy shit, let's see what ANZ pulls out of its arse eh.