Discussion Starter
·
#1
·
Rascacielos panameño, el más alto de Iberoamérica
El edificio
The Point
ha alcanzado los
255 metros de altura
, superando en cinco a dos torres de Madrid.
Se prevé que la construcción
alcance a mediados de 2008 su altura máxima, 275 metros;
cuando pasará a ser entonces
"la torre más alta de Iberoamérica"
The Point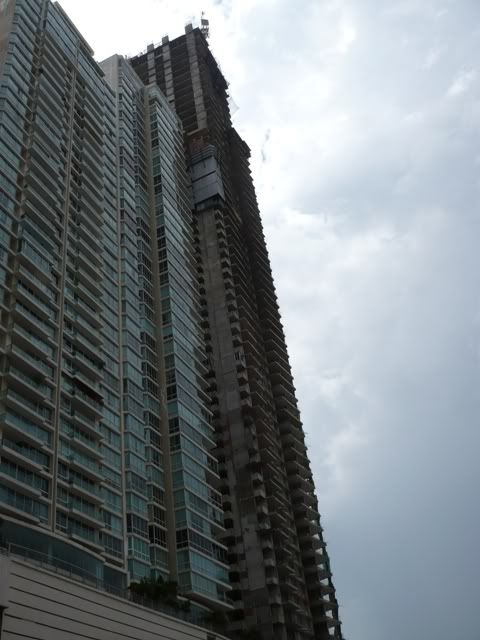 Roberto González Jiménez


[email protected]
El rascacielos The Point, que construye la promotora Desarrollos Bahía en el extremo de Punta Paitilla, ya es el edificio más alto de Iberoamérica.
Según fuentes de la compañía, la estructura diseñada por los arquitectos Mallol & Mallol y George Moreno, que todavía está en fase de construcción,
ya ha alcanzado los 255 metros de altura.
The Point supera así los 250 metros de la Torre Caja Madrid y la Torre de Cristal, ubicadas en la capital de España, que hasta ahora ostentaban el simbólico galardón.
Fuentes de la compañía señalan que a mediados de 2008 la torre alcanzará su altura máxima, 275 metros, y para enero de 2009 el proyecto estará concluido.
En lo que se refiere a América Latina, The Point ya ha superado los 230 metros de la Torre Mayor en Ciudad de México y los 225 metros de la torre del Parque Central de Caracas.
Proyectos como Los Faros de Panamá, Torre Vitri y Trump Ocean Club, los tres en suelo panameño, están llamados a superar las dimensiones de The Point.
Fuente: http://mensual.prensa.com/mensual/contenido/2008/03/20/hoy/negocios/1300285.html
​