Discussion Starter
·
#1
·
Avances WEBCAM: http://trumpoceanclub.com/construction/
"El más excitante proyecto en Panamá y Latinoamérica".
Por Donald Trump
Con una inversión estimada de $ 397 millones de dólares, el GRUPO K junto con THE TRUMP ORGANIZATION construirán el nuevo TRUMP OCEAN CLUB, INTERNATIONAL HOTEL & TOWER, PANAMA; un proyecto ícono que será inaugurado en Mayo de 2010.
Trump Ocean Club International Hotel & Tower, ubicado en la Península de Punta Pacífica, posee el privilegio y la exclusividad de uso múltiple y del Club de Yate & Pier.
En este lugar exclusivo y estratégico de la ciudad de Panamá, se construye este gran complejo turístico, residencial y de negocios, en un terreno de (260,000 sq ft.), que estará a la altura de las construcciones íconos de las más importantes ciudades del mundo.
El proyecto se desarrolla en una torre de 68 pisos, que incluye:
* Condos
* Condo Hotel
* Wellness Spa
* Pool Deck
* Boutiques & Shoppes
* Gourmet Plaza
* Beach Club
* Yatch Club & Pier
* Business Center
* International Casino
LOCACIÓN
Un lugar privilegiado con acceso fácil, rápido y directo a los puntos más importantes de Panamá, a tan solo 10 minutos del Centro Bancario Internacional, 3 minutos de los mejores Centros Comerciales de la ciudad, 2 minutos del nuevo Hospital John Hopkins y a 15 minutos del Aeropuerto Internacional de Tocumen.
EL PROYECTO
El Proyecto consta de 186.000 mts2 (2 Millones sq ft.) aprox., y se ubica dentro de una península artificial en el mar, con un terreno total de (260,000 sq ft.).
Así mismo, consta de comercio de boutiques de alto nivel que se localizan en el primer y segundo piso, restaurantes frente al mar, Yatch Club & Pier, Beach Club, International Casino, Business Center, Wellness Spa, Gimnasio, Pool Deck, Gourmet Plaza, Boutique Shoppes y todos los servicios de apoyo para un complejo de vivienda de esta gran magnitud.
TRUMP OCEAN CLUB International Hotel & Tower, será un lugar insignia en Latinoamérica y se colocará así como la alternativa de inversión y de negocios, número uno para nacionales y extranjeros.
FICHA TÉCNICA
PROYECTO:
Trump Ocean Club International Hotel & Tower.
INVERSIÓN:
397 millones de dólares.
ALTURA
:
68 pisos
(293 mts.) (961.28 pies)
UBICACIÓN
:
Punta Pacífica, Ciudad de Panamá.
COMPAÑÍAS DEL PROYECTO
:
DESARROLLADORES:
- The Trump Organization
- K Group
CONSTRUCTORA:
- Arias Serna y Saravia
INMOBILIARIA:
- Espacios Urbanos
EN CONSTRUCCIÓN
ENTREGA
:
Mayo 2010
MÁS FOTOS!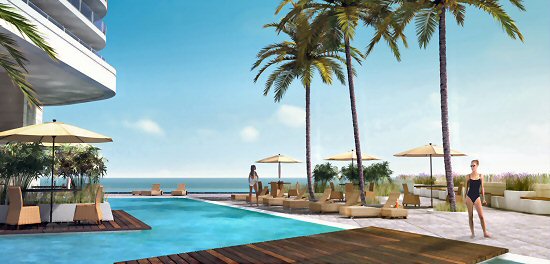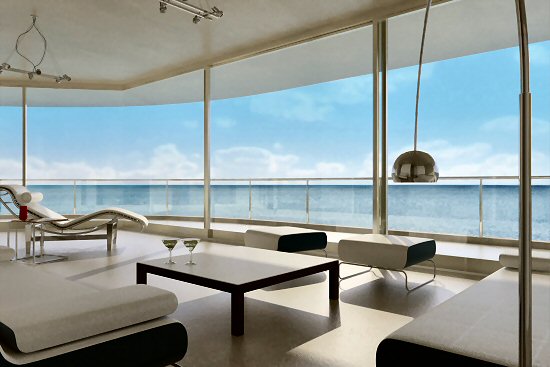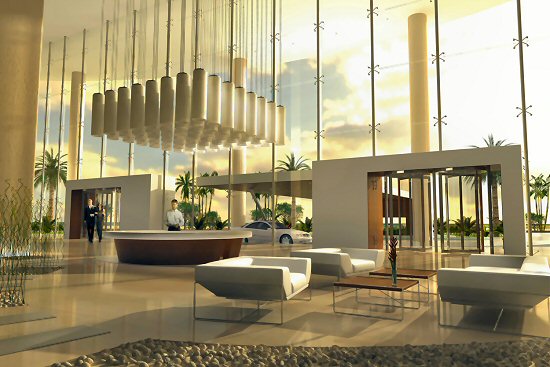 MAQUETA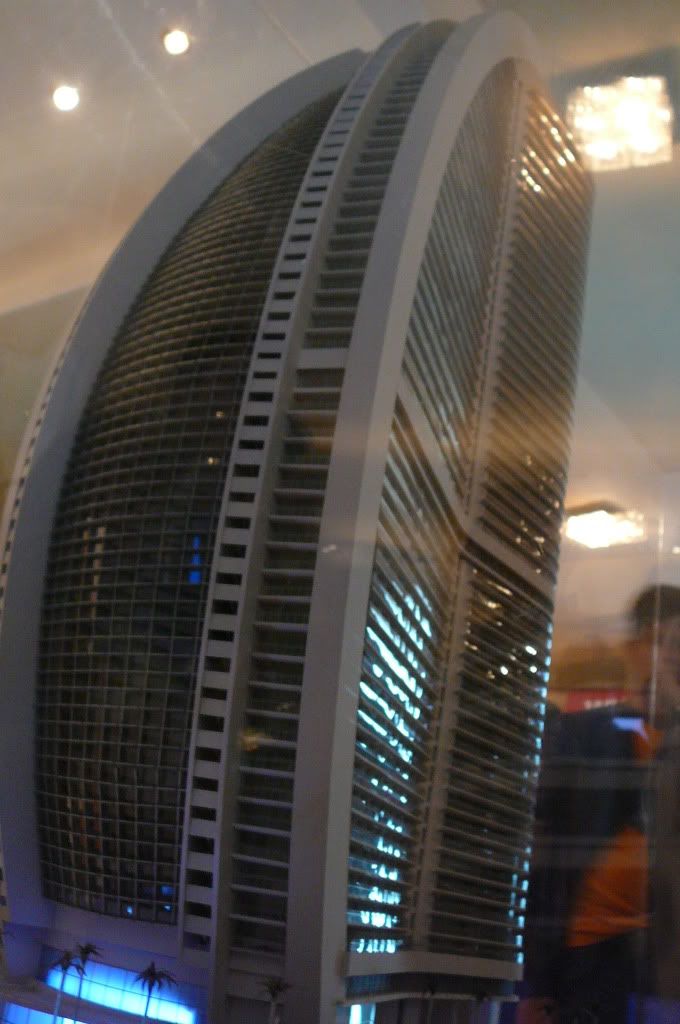 www.trumpoceanclub.com
By Menandro &
[email protected]
Copyright © 2006​