Chicago Photo Thread, Memorial Day Weekend, 2011
For Memorial Day Weekend I made a trip up to visit a friend. I flew in to Chicago Midway (wow that airport has changed!...1st time flying into that instead of O'Hare, and I will continue to use Midway from now on!). I stayed for 2 days in Chicago and had a nice time, but I had enough time to myself to explore and take some pictures.
I hadn't been to the 2nd City in years and it sure has changed. It's almost dizzying how tall and dense it has gotten even just since 2004. My mom is from the city and I used to go often, but I never do anymore as everyone but one of my cousins has left Chicago for warmer climes.
Sadly, I spent 3 days in Milwaukee and did not take one picture. I guess I had so much fun in what I would call the nicest city on Earth that I did not have time for pics. Milwaukee is definitely a shadow of what it once was in terms of wealth and power, and it is definitely working class, but it is so beautiful and so typically Midwest. Everyone knows everyone, but not in a way that infers gossip like in the south. Everyone is really friendly there and nightlife and streetlife are surprisingly decent. I recommend a visit to anyone who hasn't thought about it…just go in the heat of summer!!!
On to photos:
Views from the John Hancock Observatory…
Looking down on 900 North Michigan (871 feet) and the new Elysian (686 feet)
The Clare at Water Tower (589 feet), the highest all senior living building in the country, maybe the world.
Traffic on the Kennedy
Looking down on First Presbyterian Church
The beach, Haha. It was in the 40s hehe.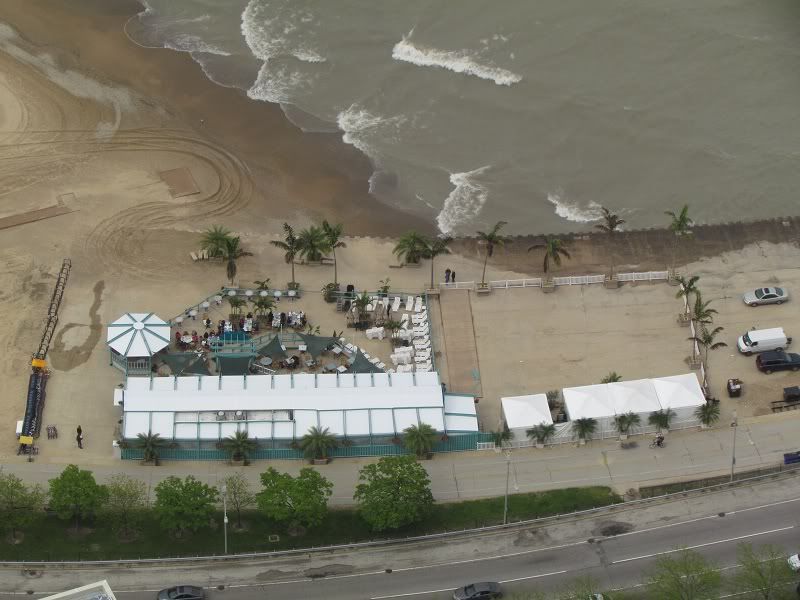 Looking down on the Drake, the Playboy building, and the Westin
Looking north to Lincoln Park and the Gold Coast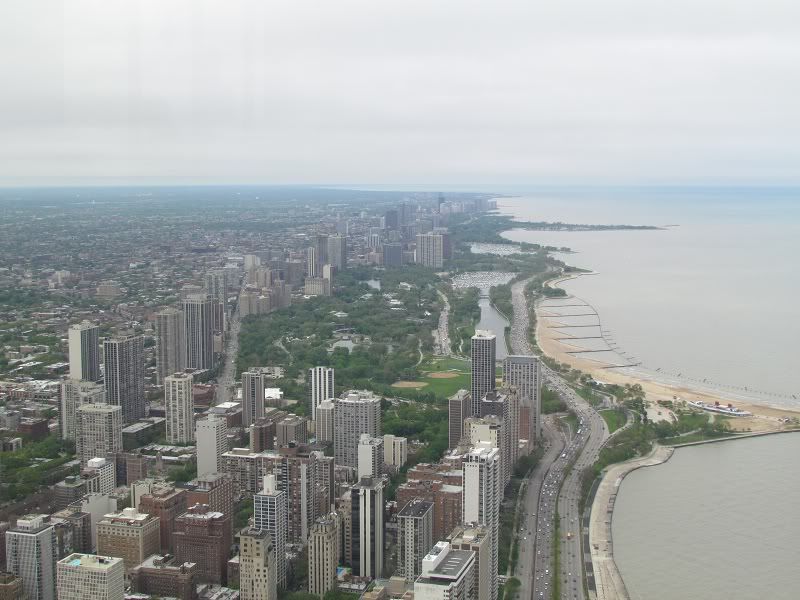 Lincoln Park Zoo and nice condos. Milwaukee is structured exactly the same way with parks and marinas bordering the lake an highrises bordering the parks. My friend lived north of the highrise area on the lake, which was very similar to Glencoe/Lake Forest in Chicago. Milwaukee is literally Chicago's mini me without the attitude.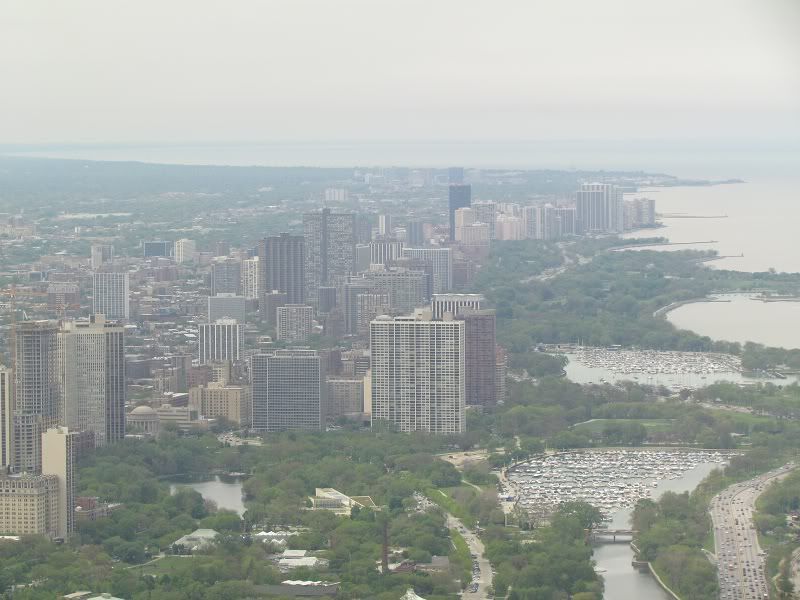 Wrigleyville/Lakeview/Boystown area. Is Halsted visible in this picture? Regardless, have had fun times in this area including my first night on this trip.
Cool apartments a block down from where I was staying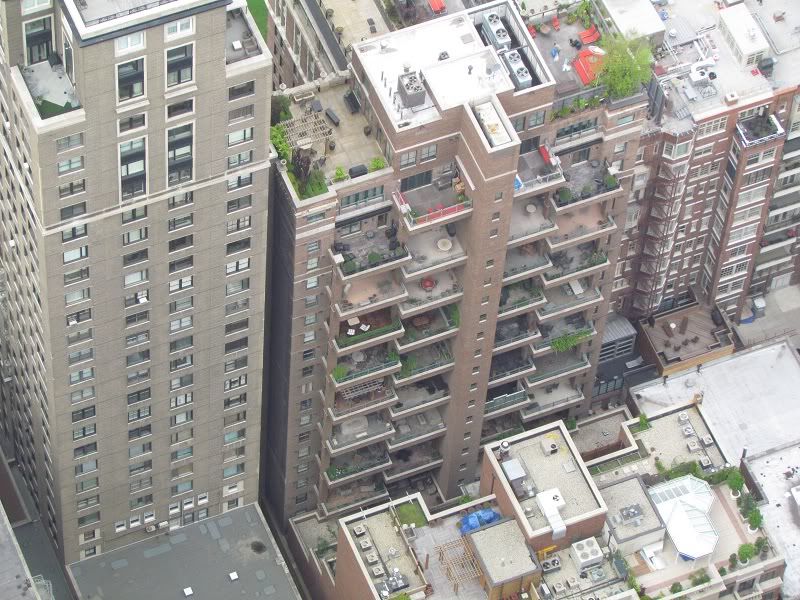 A spider
The new Rush Hospital expansion (Perkins & Will, based in Chicago and 2011 Design Firm of the Year)
Mies Van Der Rohe's 880 Lake Shore Drive (1949, 254 feet)
The original American Furniture Mart (now condos I believe) near the Streeterville campus of Northwestern. Onterie Apartments (570 feet) is in the background.
Dirty Dirty building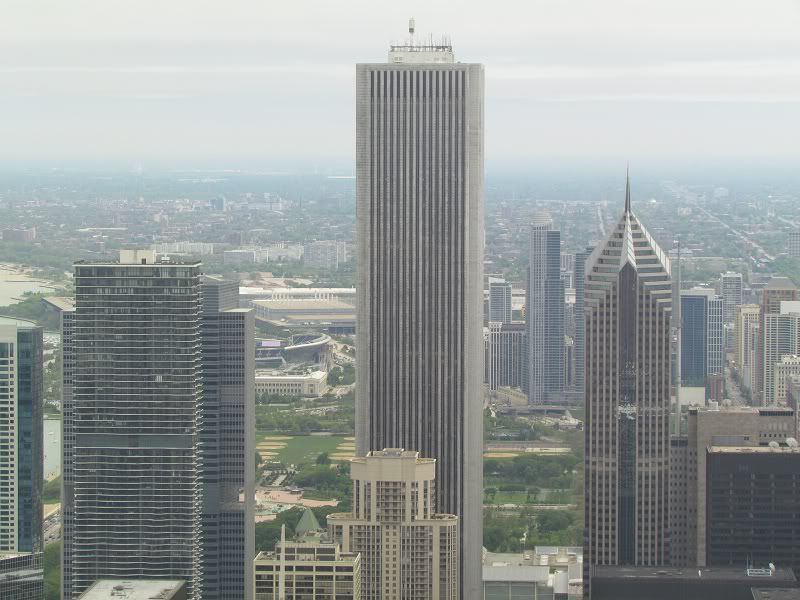 3 Supertalls within blocks of each other.
My uncle's old building back when it was new. I remember him bringing me up to the 50th floor after hours to see the skyline. Was the HQ for RR Donnelly, and is now the HQ for United Airlines. (668 feet)
300 North LaSalle, Chicago's most expensive building. It recently traded hands for just over $500/SF. It is 96% occupied and rents are some of the highest in the city (which is still not very high compared to NYC, DC, Boston, San Fran, or a few other cities)
1st Presbyterian again.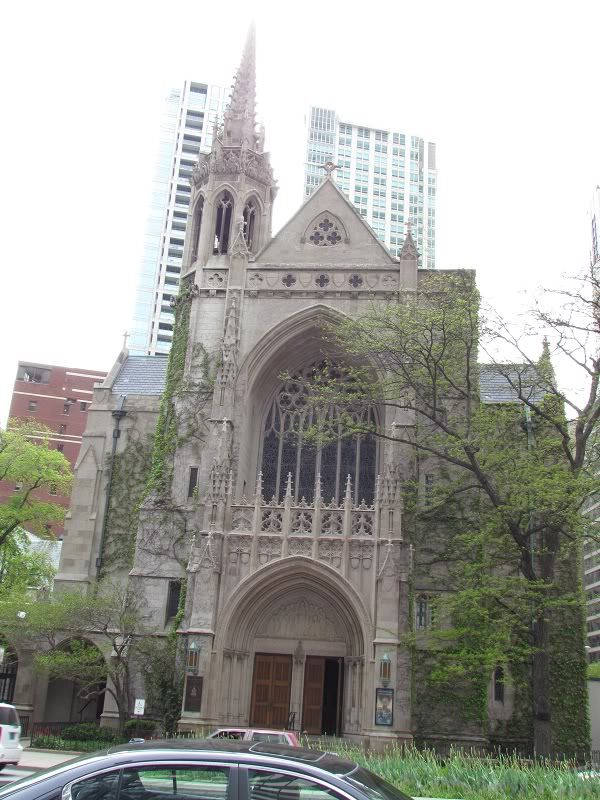 Inside
Park Tower (67 floors, 844 feet). Historic Water Tower (1869…survived the Fire)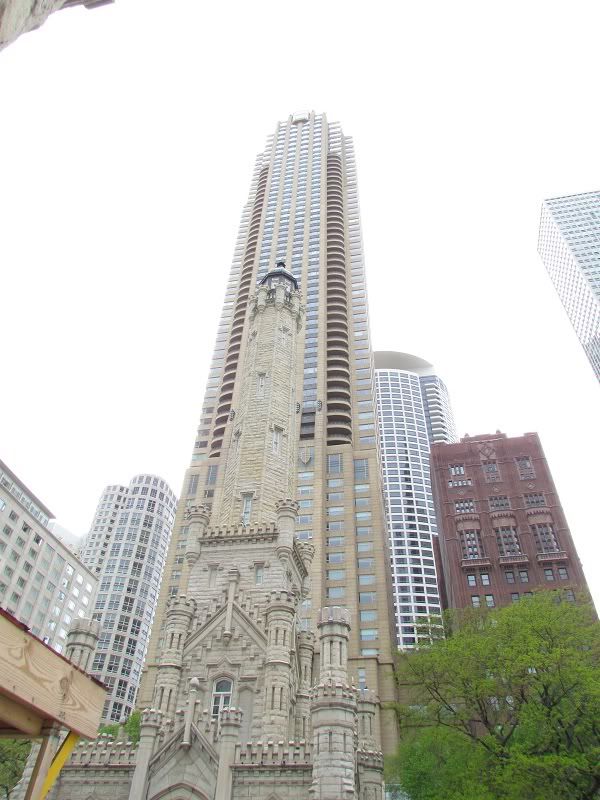 1,362 foot tall Trump Tower Chicago. This thing looks very tall in person.
Wacker Drive, visible is 35 East Wacker (523 feet, 1927)
Mather Tower (1928, 521 feet)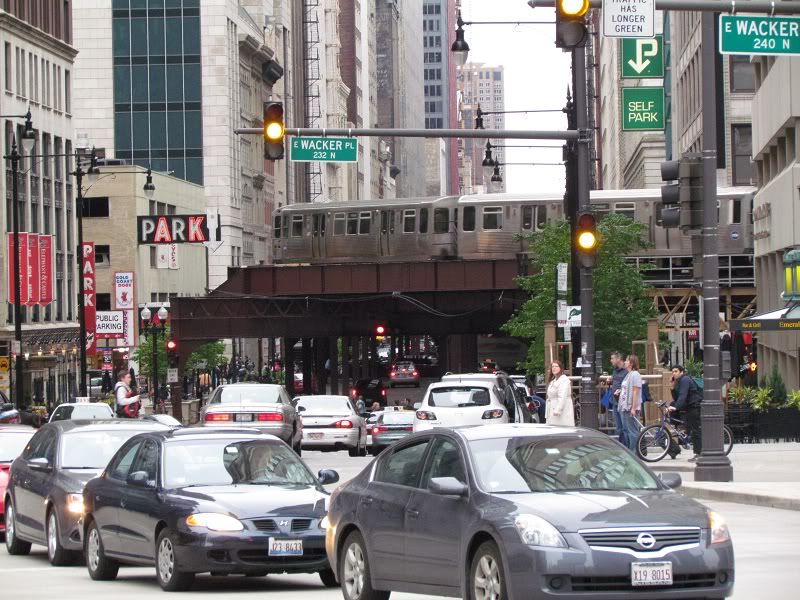 Carbide and Carbon building (503 feet, 1929)
Marina City (1964, 587 feet)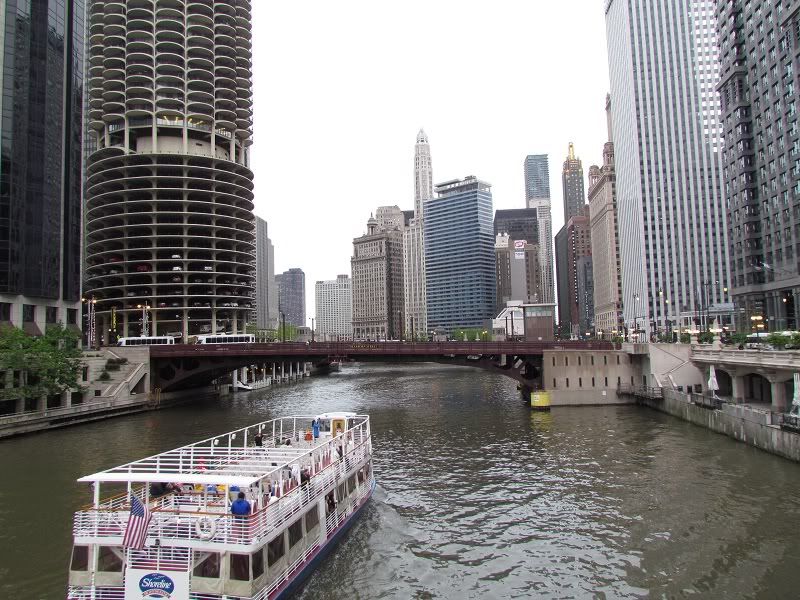 I think this view captures Chicago well…yellow cab, old bridge, red "rustbelt" building, super tall glass skyscraper.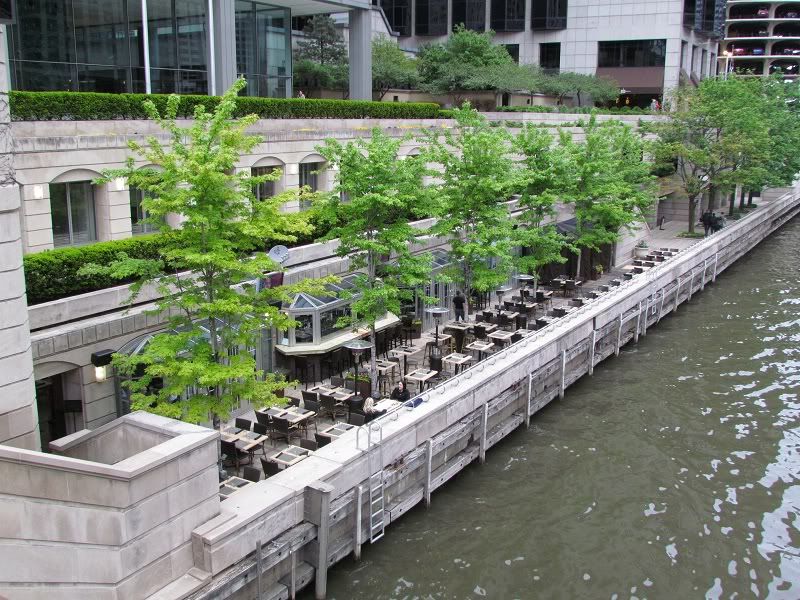 77 West Wacker again
Lake Pointe Tower (645 feet, 1968), it is the only tower east of Lake Shore Drive as now it is illegal to build over there. One of my friend's friends whom I met lived there.
View from a boat.
Lincoln Park 2520 UC (464 feet)
These were not here last time I was in Chicago. In fact, this area was still kind of ghetto.
Statue Nathan Hale at the base of the Tribune Tower
A parade
Looking south down Michigan Ave
Institute of Art, one of the top 5 art museums in the country
The new modern wing entrance/atrium
The new Legacy at Millennium Park (822 feet, 71 floors)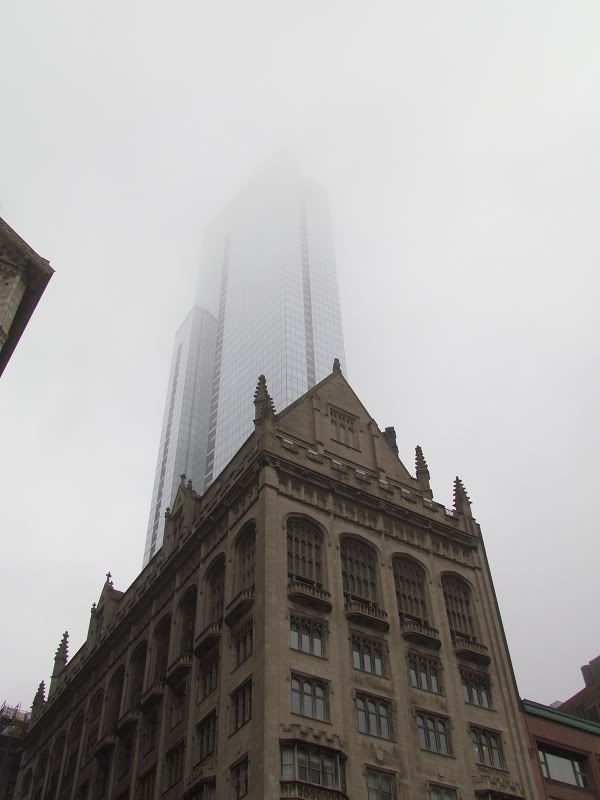 City Hall (1911) with sculpture by Jean Debuffet in front. The Daley Center across the street features Picasso sculpture in its plaza.
1924 Chicago Temple building, home to 1st United Methodist Church. It is the tallest church building in the world at 568 feet.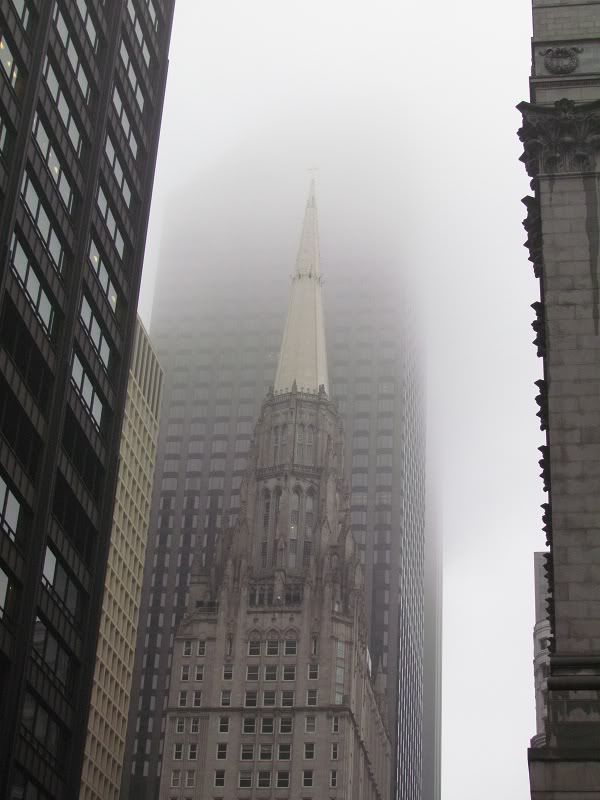 CBOT (605 feet, 1930), a statue of the goddess Ceres is on top. This building is up for sale and is being marketed by JLL.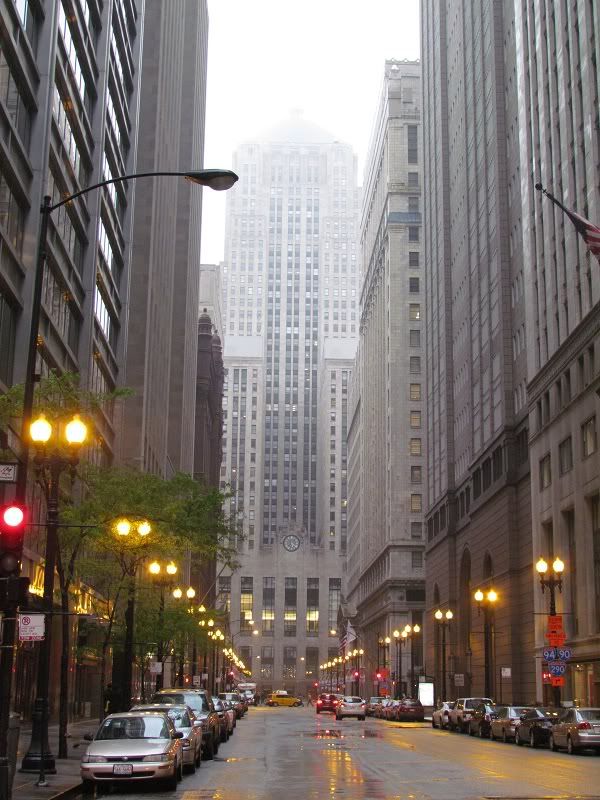 Cesar Pelli's 181 West Madison (680 feet)