China's 3rd economic growth engine
, After the pearl river and the Yangtze river delta metros, Beijing and its neighbors are considered to be the 3rd most important economic growth engine to the peoples republic. Talk and plan about this kind of integration has been going on since the 80's but none of it really began to take shape in physical form until 2011, recently premier Xi ordered a detailed quick to action plan to accelerate the intregration of the so called Beijing or Behai rim area circle.
from chinadaily.com
I outlined my own personal map of area's I expect to be rapidly Urbanized as inter city corridors etc. in the next decade. In the future I will compare the satellite images with this map.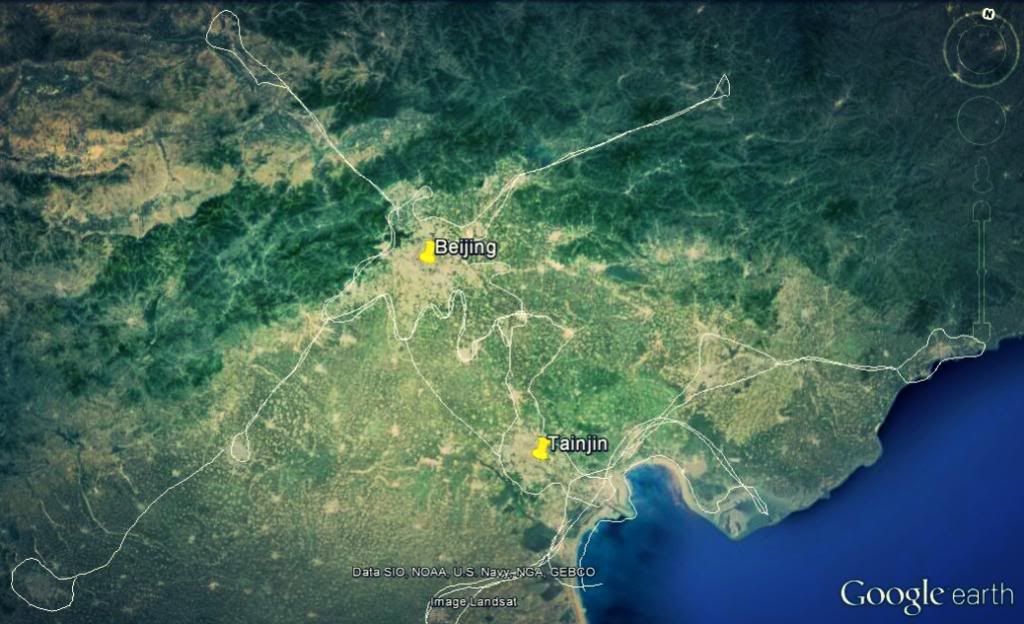 also some professional opinion's;(from-chinadaily.com)
To realize the integration and create a greater Beijing, it is necessary to define the roles of different districts and encourage them to follow their own modes of development. >>
-- Beijing Times column
Despite their geographical proximity, Beijing, Tianjin and Hebei lack a developed private economy, industrial cohesiveness and openness, compared with the Pearl River Delta and the Yangtze River Delta. >>
-- Wen Kui, researcher
Geographically, the outer suburbs in Beijing are closer to Hebei instead of downtown Beijing. In that case, the gap will only be increased between those outer suburbs and downtown Beijing when the city center is expected to motivate the competitiveness of the neighboring region.>>
--Ma Jihua, senior analyst
The building of an integrated economic zone around Bohai Bay may bring huge benefits to the region but will also require intensive effort. >>
-- Zong Guoying, Tianjin's vice-mayor
The integration of China's capital Beijing and its two neighboring provincial areas will give the region a powerful boost, the way the City of Los Angeles rose to prosperity after annexation with surrounding gateway counties. >>
-- Cao Heping, economist
Integration is more than just an abstract concept. It has many practical issues that need to be addressed, such as transportation, social security system, public services and Hukou, the household registration system. It might need much more effort and a long time to settle.>>
-- china.cnr.cn commentary