Civil Justice Centre

Manchester, UK
HEIGHT:
85m
FLOORS:
15 floors
COMPLETION:
2007
ARCHITECT:
Denton Corker Marshal
the Manchester Civil Justice Centre was comisioned in 2002 as a way to consolidate and expand the local civil justice services. A design competion was held and it was won by the Australian architects: Denton Corker Marshal.
Their vision for the building was one to provide transparent justice. the result is the largest court complex in the UK outside of London, contianing 47 courtrooms, it is truly an iconinc building.
sat on a narrow north to south site, the building conserves land by being tall and slender. the different sized courtooms are accomodated in distict layers which are not all the same legnth.
the building has been open for a number of months and has been praised by the legal profession as being a great building to work in. it has also has been praised for the large number of environmental features that it employs.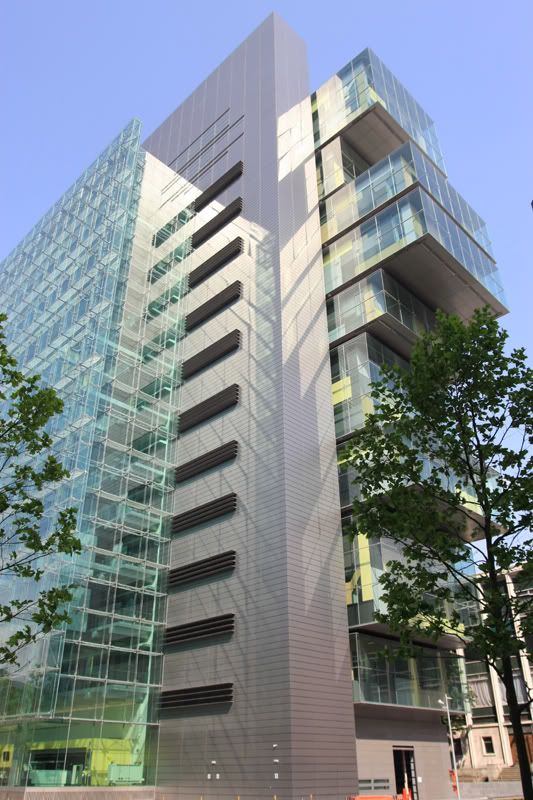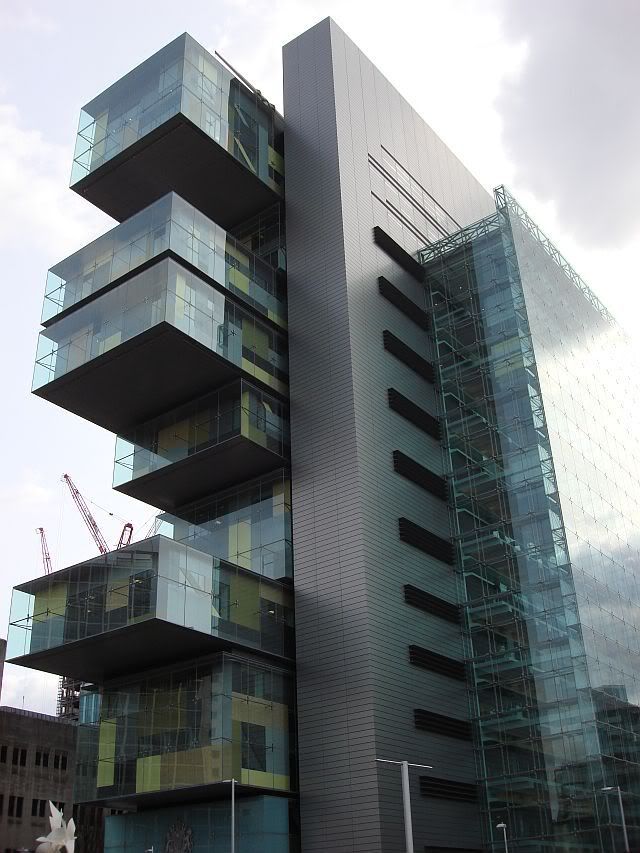 the thread on the SSC Manchester forum
http://www.skyscrapercity.com/showthread.php?t=487655