Discussion Starter
·
#1
·
Havelock City
is a large mixed-use real-estate project in Colombo, Sri Lanka. The Residential component of the project consists of 8 residential towers and the Commercial component of the project consists of a 46-storey office tower and a Shopping Mall built to international standards.
http://www.skyscrapercity.com/showpost.php?p=137414662&postcount=271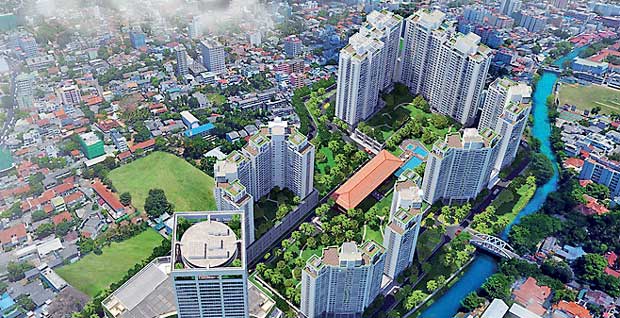 http://www.dailymirror.lk/article/Whoever-said-that-space-could-not-be-owned--132343.html
https://www.facebook.com/photo.php?...VY0s9nXl7s-SK0ORzpfR5-1Cd3W2A0&type=3&theater
It is popular for its clubhouse, 7-acre garden, and the overall size of the project.[1] The first 4 residential towers, namely Park Tower and Elibank Tower (of construction Phase-1), and Layards Tower and Davidson Tower (of construction Phase-2), were completed as at early 2017 with 22 floors each, and is currently occupied by residents.
Phase-3 is currently under construction, and will consist of the Stratford Tower and Melford Tower, with 28 floors each.[2][3] Piling for Phase-4 was done with Phase-3 to expedite development. Both phases is estimated to cost over US$130 million.[4]
At a cost of US$ 166 million, the 46-storey commercial skyscraper will have 600,000 sq ft (56,000 m2) of office space and 200,000 sq ft (19,000 m2) for the shopping mall. The ground-breaking ceremony for the commercial component was ceremonially conducted on 29 December 2016 with the auspices of S P Tao, the chairman of Overseas Realty, along with other dignitaries such as ministers Mangala Samaraweera and Champika Ranawaka.
https://en.wikipedia.org/wiki/Havelock_City
website:
www.havelockcity.lk