Discussion Starter
·
#1
·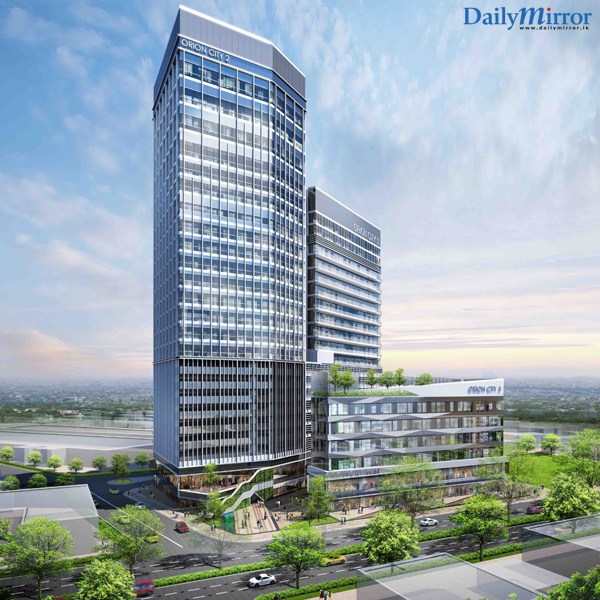 http://www.dailymirror.lk/article/The-Orion-City-Towers-are-declared-open-for-bookings-140999.html
BUILDING SPECIFIC DETAILS
No. of Floors, Block-wise
Basement (Sumps & Services)
1st & 2nd Floors (Retail)
3rd to 9th Floors (Car Parking)
10th to 18th Floors (Offices)
19th & 20th Floors (B & B) and Lower roof (Services)
Sri Lanka's technological park, Orion City, is to add one million square feet to its current facility with an investment of nearly 70 million US dollars, an official said.
The Park, which was once a factory, is spread over 16 acres and currently has 550,000 square feet of developed space, where 29 international companies are based.
Orion Development, pioneers in introducing IT Parks to the country in year 2009 have now initiated their next venture, Orion City Towers in the heart of Colombo. The project is an eco friendly design and consists of three phases.
The launch of the development of the Orion City Towers was initiated on Saturday, 20 June alongside Mr. Arul Gnanam, the Chairman of St. Anthony's Group.
The main and foremost objectives of the company are cater to the needs of businesses by transforming the scope of built-to-specification, cutting edge, commercial and office infrastructure by combining innovatory technology and international standards. Country's top companies Virtusa, Sri Lankan Airlines, Pearsons, HNB and HSBC are among the housing clients of the Orion City.
Proposed Orion City 1, a mixed development project comprises of gymnasiums, retail malls, dining options, and hospitality services which aims to provide a complete package under one roof to meet every need of an individual. In addition to the above mentioned facilities, a boutique hotel occupying 350,000 square feet will also be included in the 22-floor building.
Inspired by the Orion belt, the three towers with a height of 110 meters are expected to become a standout design in the city of Colombo and it will redefine the norms for IT infrastructure in Sri Lanka.
Chief Executive Officer Jeevan Gnanam expressed that the project of the Orion City Towers is designed to accommodate future needs.
"We believe in providing the best for our clients. Therefore we are interested in constructing something which fits for all the needs and purposes with regard to infrastructure. Orion City Towers is one such construction which clearly demonstrates the company's philosophy to provide the best for our clients business needs."
Recently been awarded a LEED Silver certification for best in class building practices and strategies, next target of the company is to acquire a LEED Gold certification with Orion City project.
https://orioncitysrilanka.wordpress...o-position-sri-lanka-as-an-itbpo-destination/
Phase One of the project is commenced in June 2015 is expected to be completed in year 2018.