Discussion Starter
·
#1
·
This past Thursday and Friday, my other half and I went down to Columbus, Georgia. It's about an hour and a half SW of Atlanta. I figured since we would be there and all, I'd take some pics of this city to show to the world, since Columbus is rarely mentioned on these boards.
Here is some basic info about Columbus. Most people have heard of Fort Benning, the huge Army base where the School of the Americas protests were held? Well, Columbus is the city that adjoins the base. Actually, the base is so huge that it takes up most of Muscogee County. Columbus is situated on the Chattahoochee River, and it is the major city of west Georgia. It has a population of around 190,000 (Columbus and Muscogee County are consolidated, so actually the population of Muscogee County is around 190,000). The downtown area is located on a flat plain that slopes downward to the river, and east of downtown are hills which contain older, first-ring suburbs. Beyond that there is rampant sprawl, like most other US cities. On the other side of the Chattahoochee River is Phenix City, Alabama; there are several bridges connecting the two cities. Fort Benning is by far the largest economic power in the region.
My impressions of Columbus? I think that the city is on its way up. I noticed that there seems to be a lot of investment going on downtown. There is currently a massive streetscaping project underway, as you will see in some of the pictures. Downtown has many older buildings that have already been restored, some that are currently being restored, and even more with the potential for restoration. Downtown is quite randomized - I mean, you will see an empty lot next to a modernist office building next to an old facade with no building behind it! Downtown is not dense like Chattanooga, but there is still a lot of potential there, and it looks like the city is definitely waking up to that fact. Give it 5 years, and it will surely be amazing!
Here are the pics. I added captions to some, but most are just random. Enjoy, and comments are always helpful!
-pawsum
Near Callaway Gardens, outside Columbus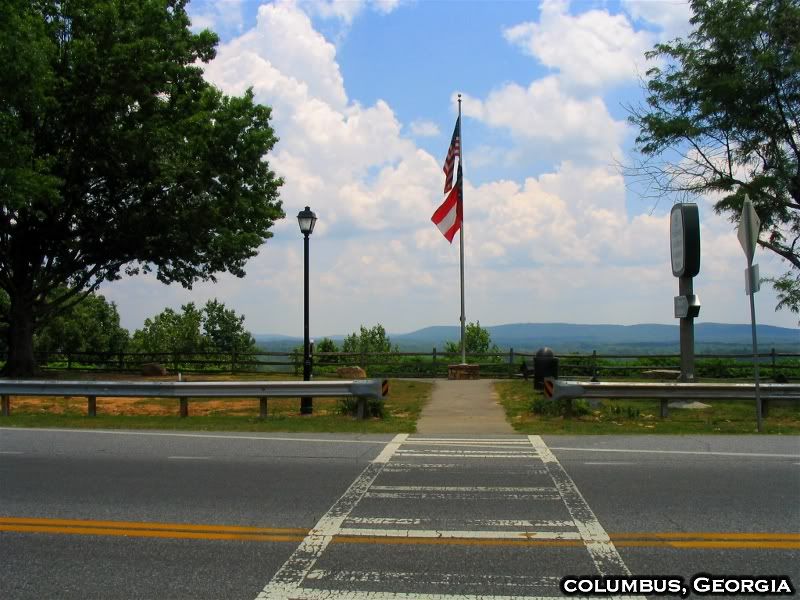 Same here.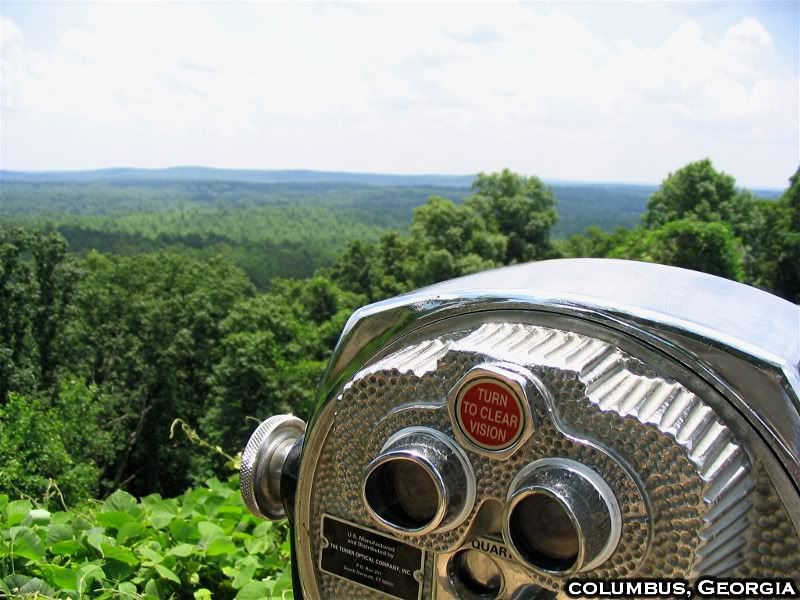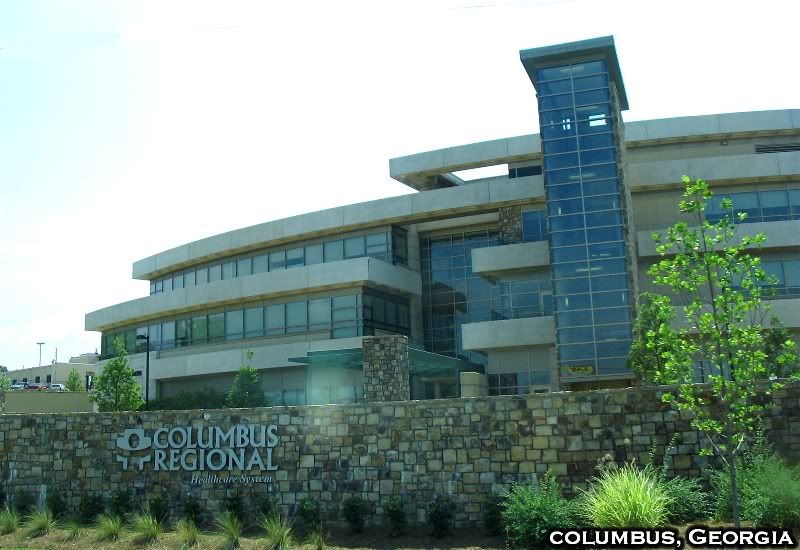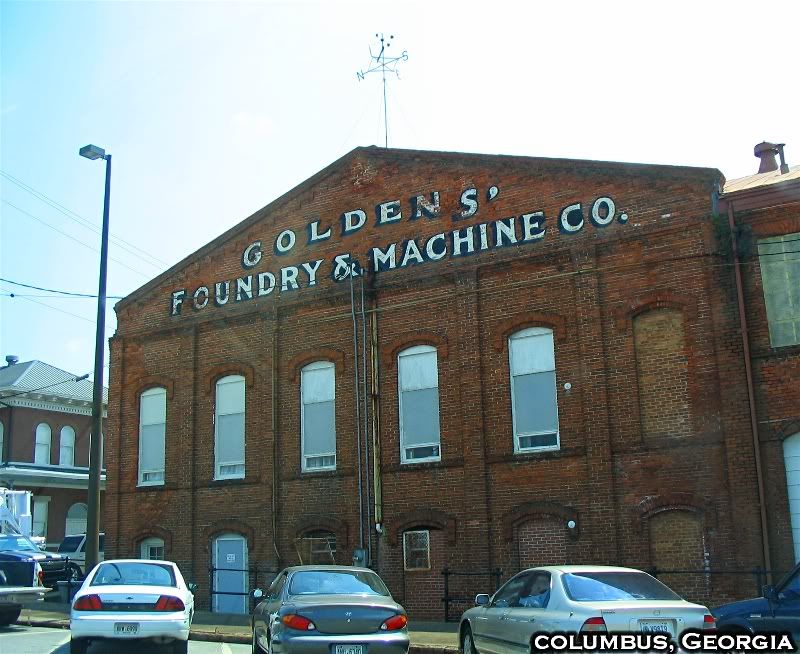 This is Columbus's tallest, the Aflac Tower (Yes, THAT Aflac!) Ironically, it is not located downtown.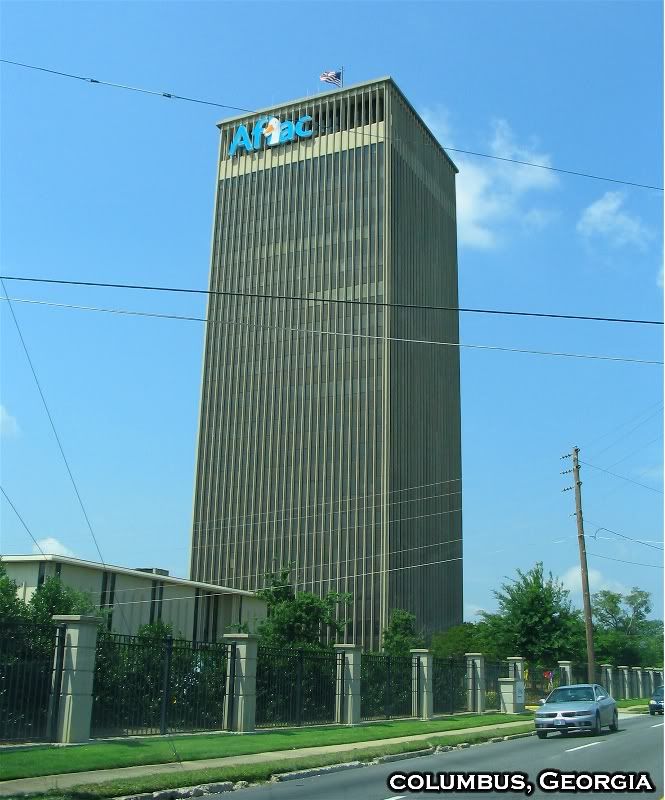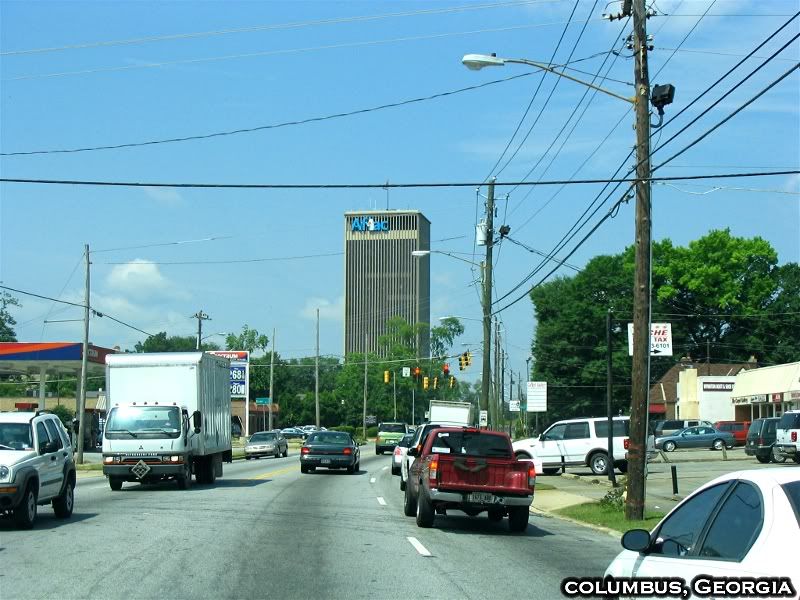 Columbus Civic Center. Some type of graduation thingie was going on at the time.
The RiverCenter.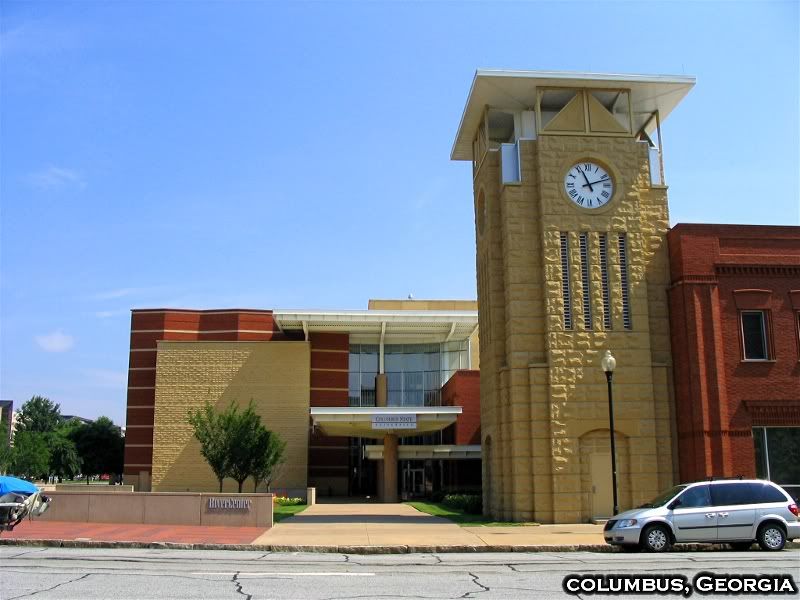 The City/County Government Building. It's not the city's tallest!
The Historic District ("the District"), as old as the city itself.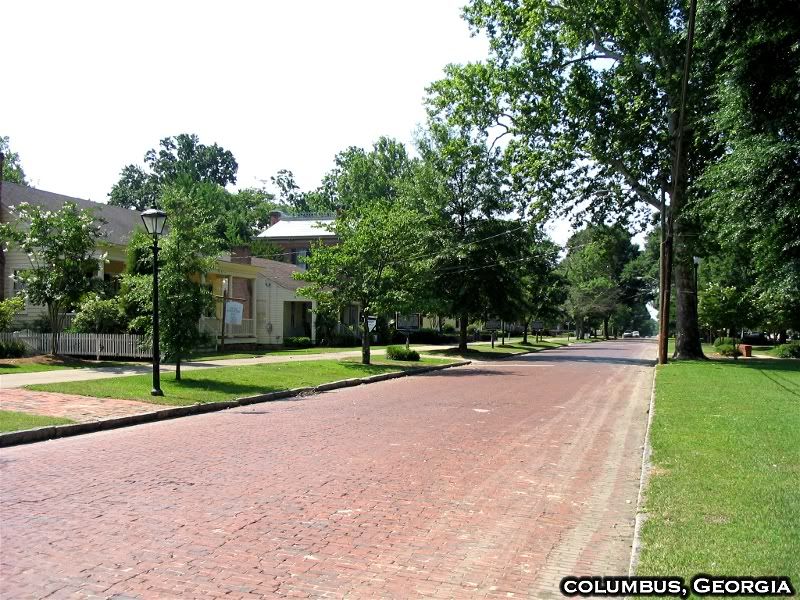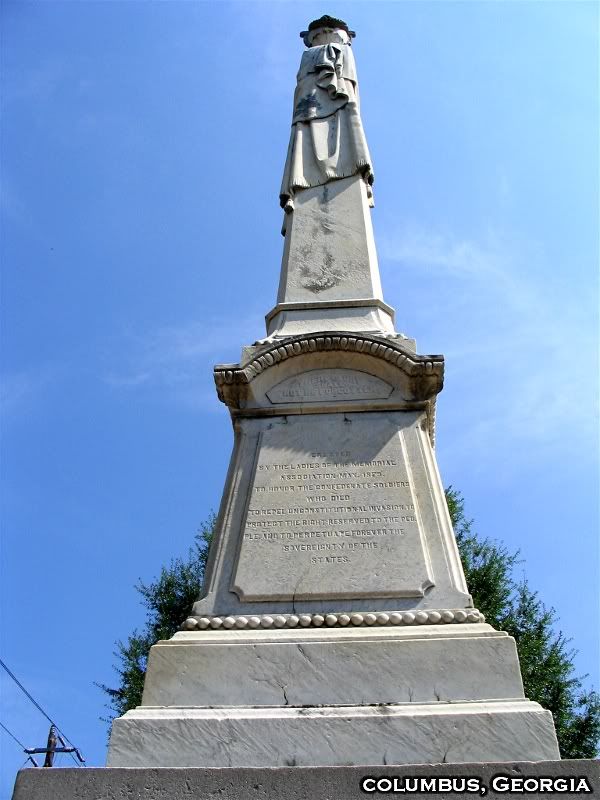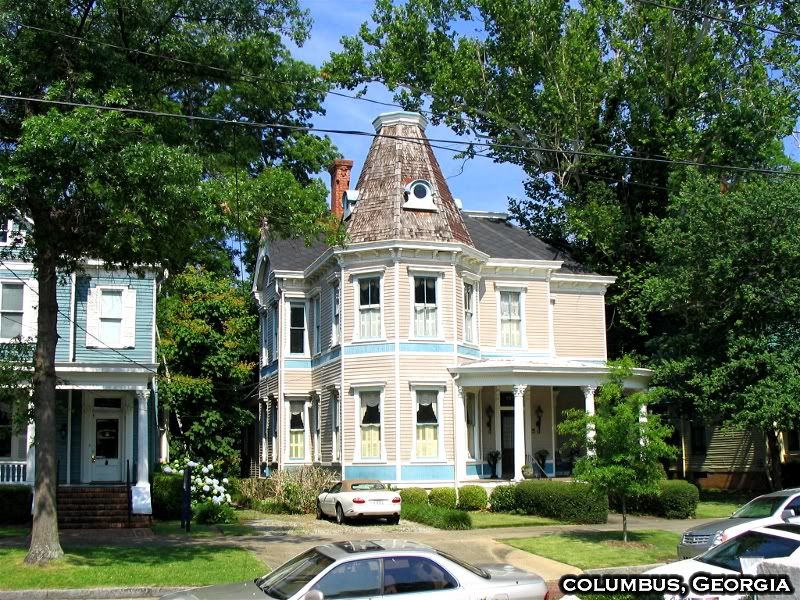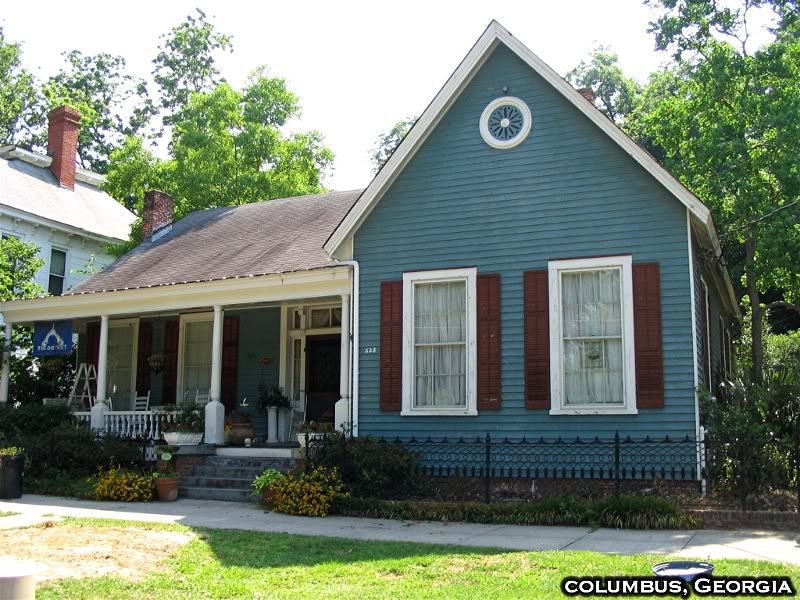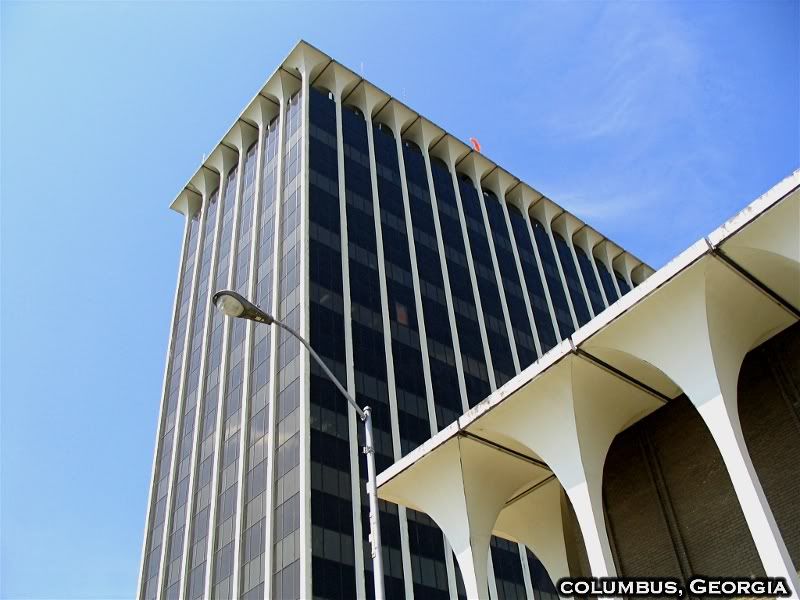 Apparently it's a Columbus institution. They sure can whip up a mean county ham and red-eye gravy breakfast!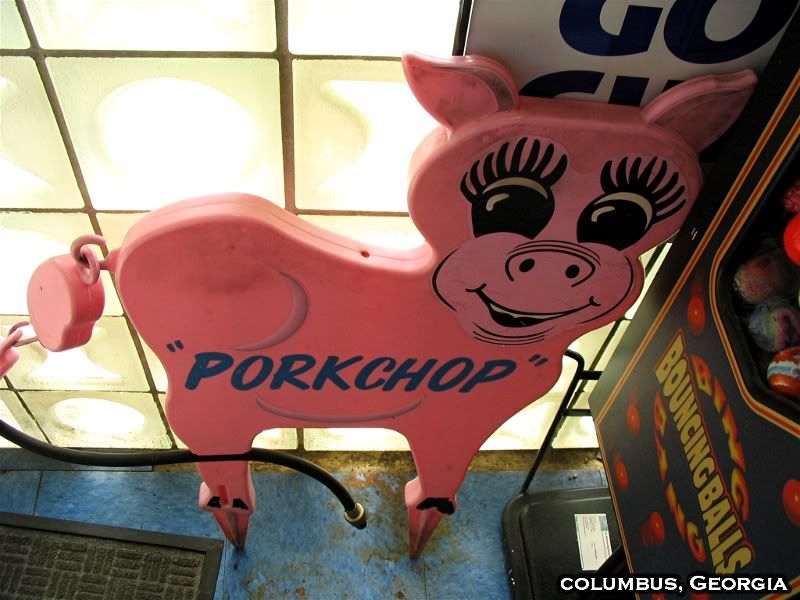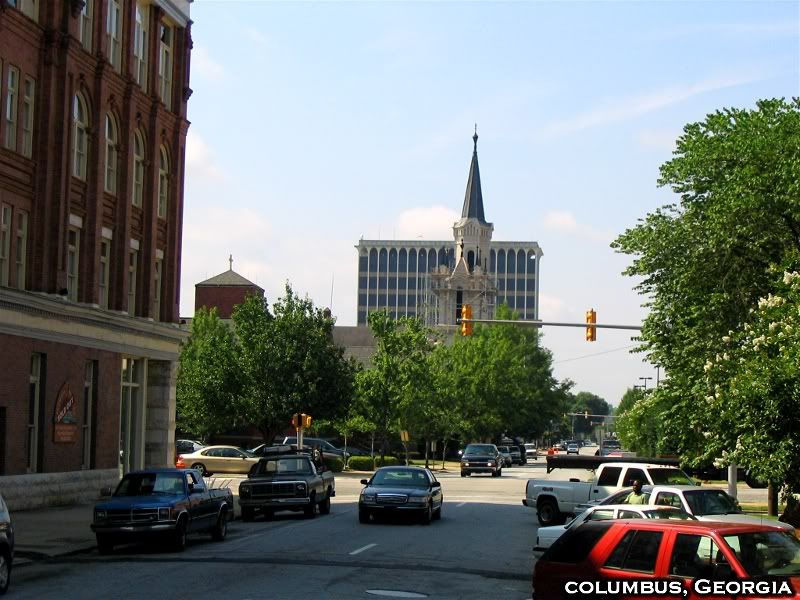 The SunTrust building in the background. You'll be seeing this monstrosity again!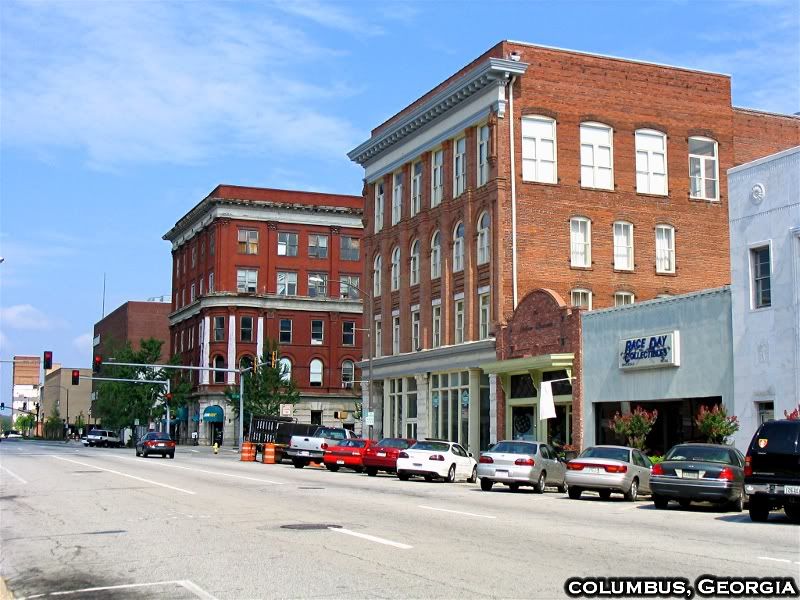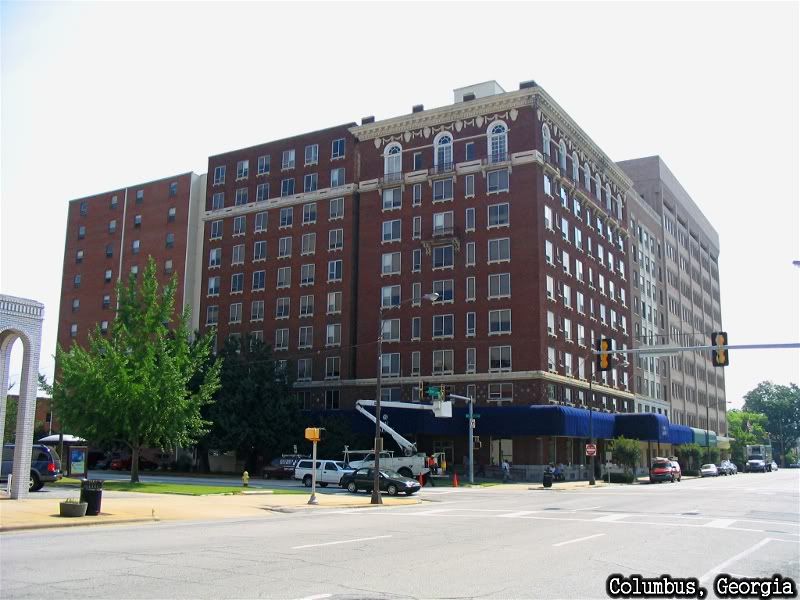 As you can see, Columbus has plenty of nice older buildings just crying out for restoration.
The main Post Office. This place looks like it belongs in Coral Gables, not Columbus!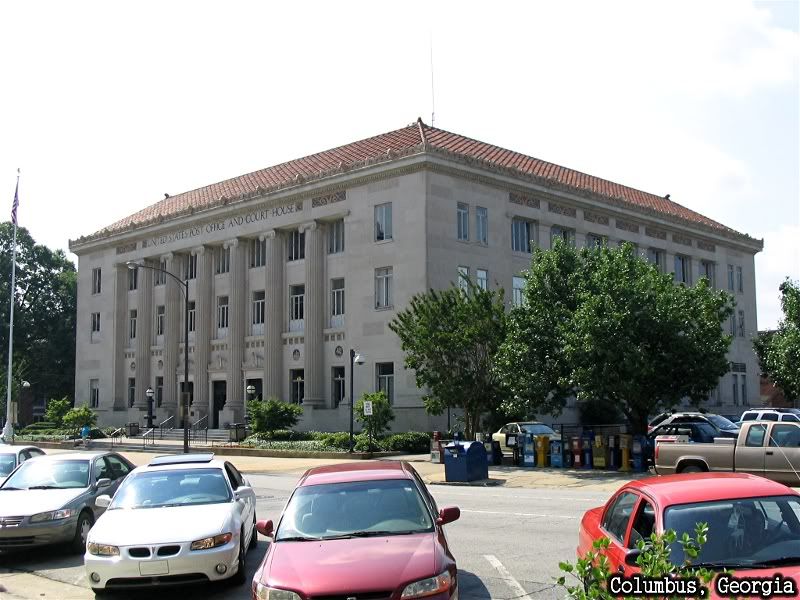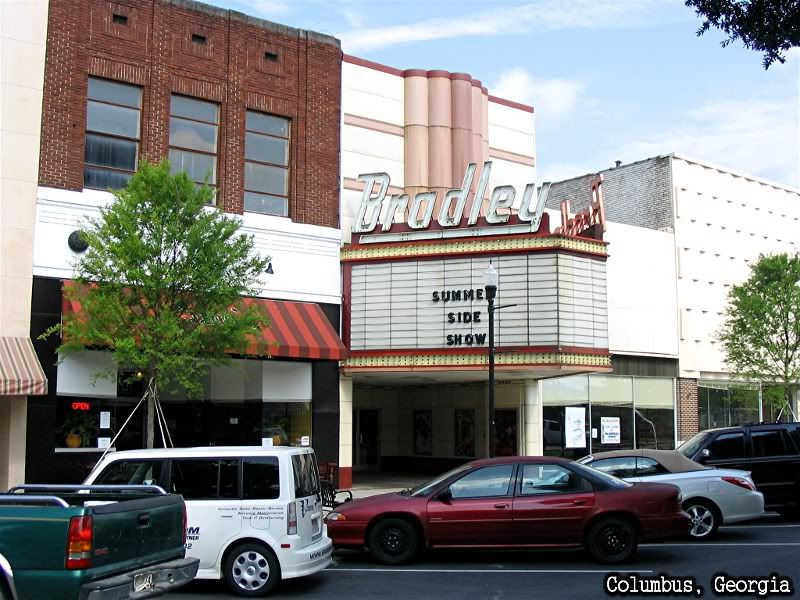 Part of the new streetscaping project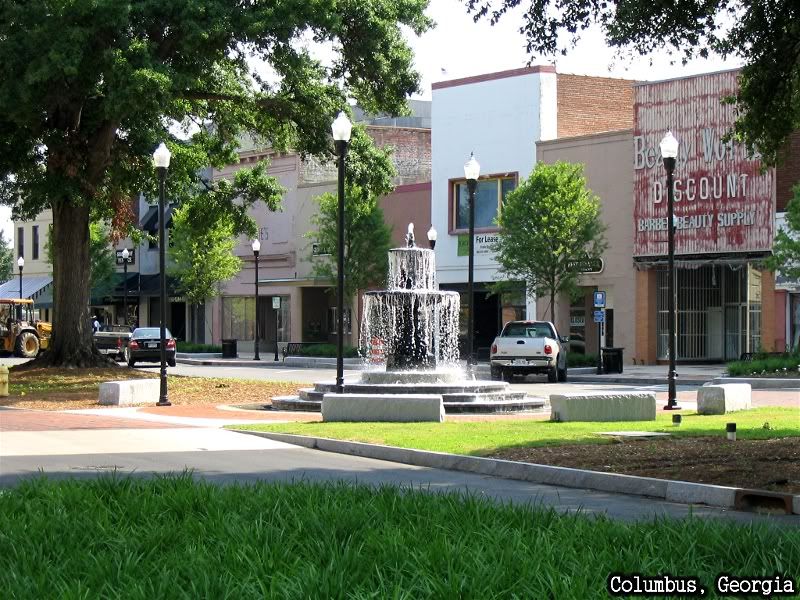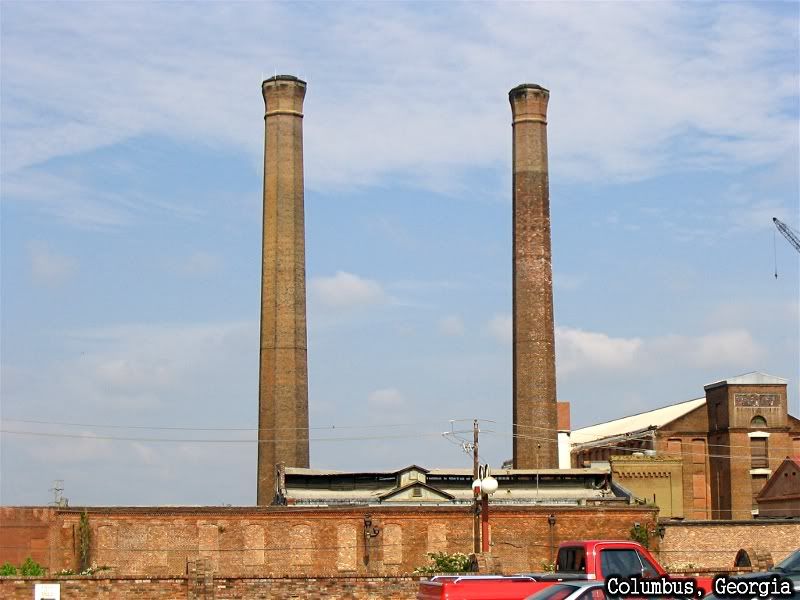 Columbus is called "The Fountain City", and I can see why! These things were everywhere!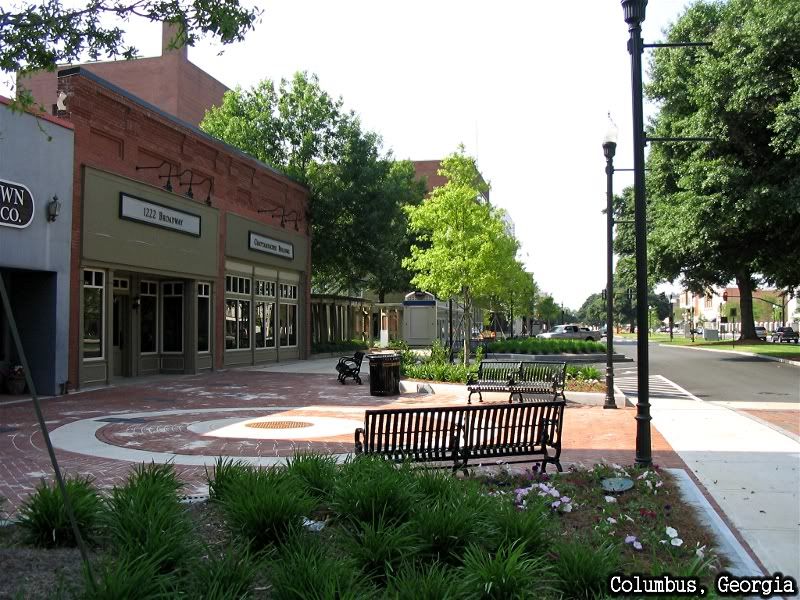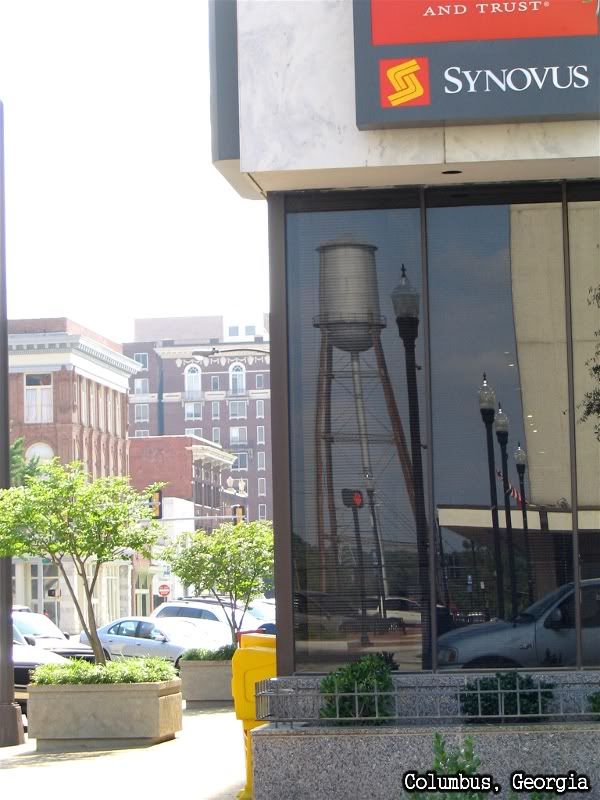 This old bus was converted into a smoker for the barbecue restaurant "Country's". Pretty nifty!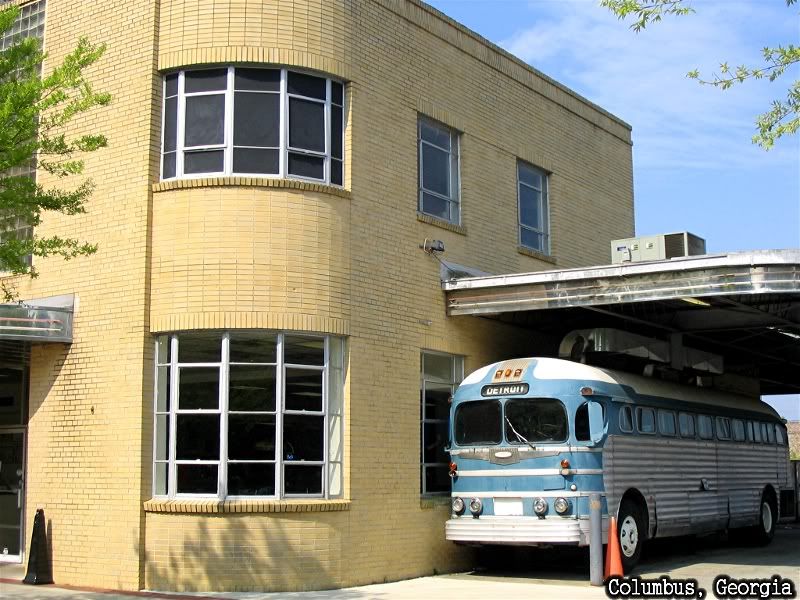 The huge corporate campus of TSYS, headquartered in Columbus. These guys shoulda built a skyscraper!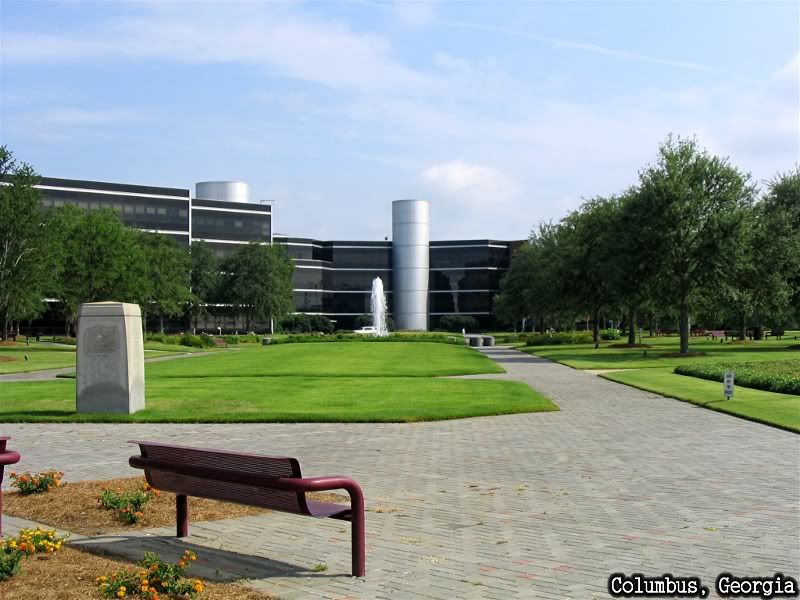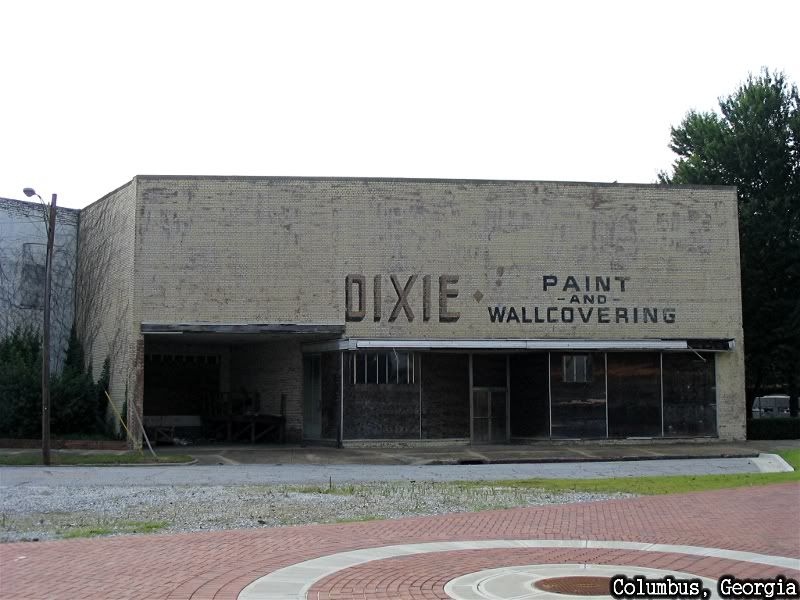 Another fountain. Imagine that!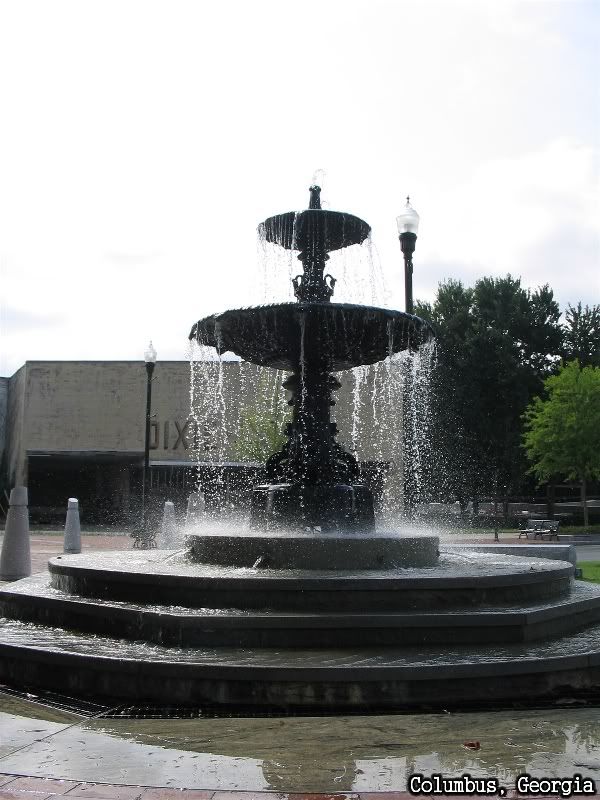 (The bus is on the other side.)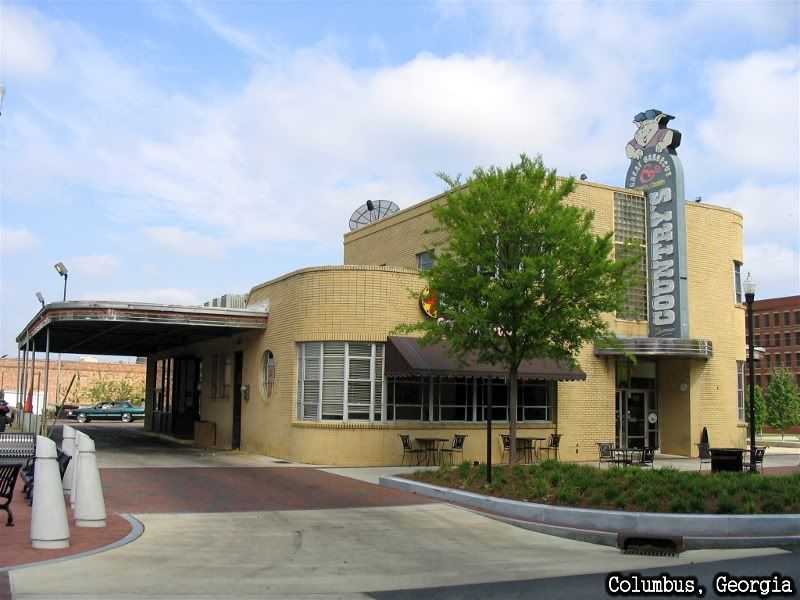 Bridge to the "Promised Land"! :jk: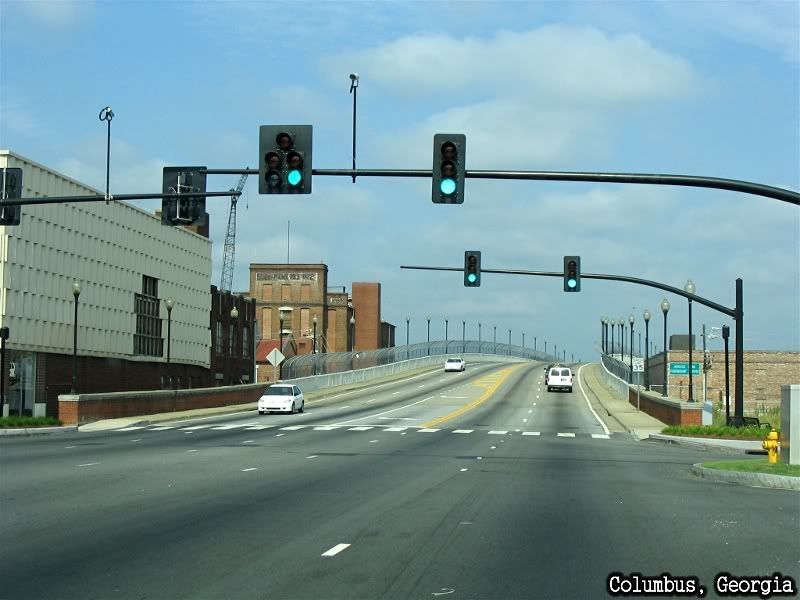 Ewwww. And those SCROLLING SIGNS? WHY?!!!!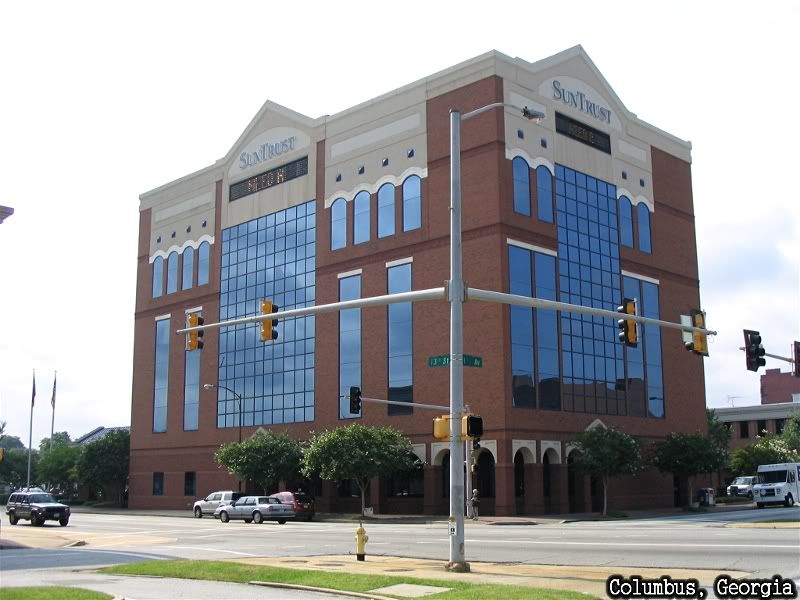 A moving tribute. . .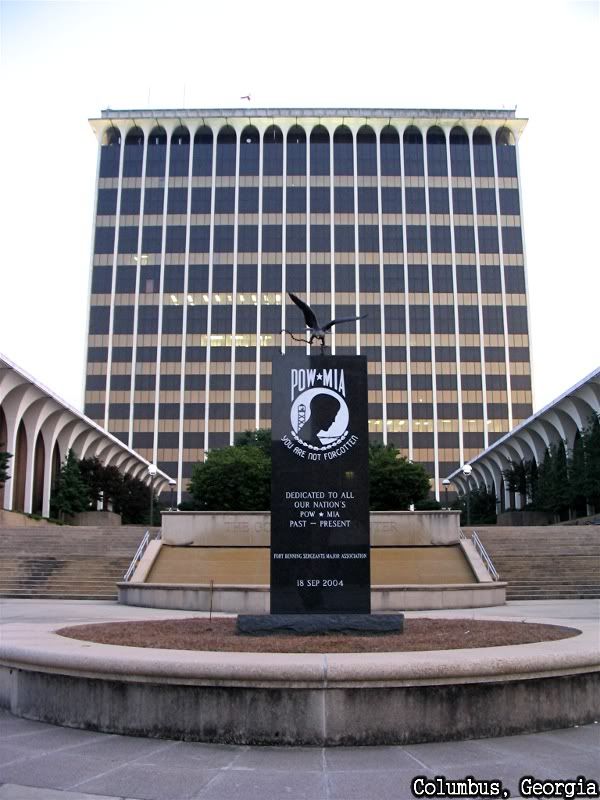 Embracing its history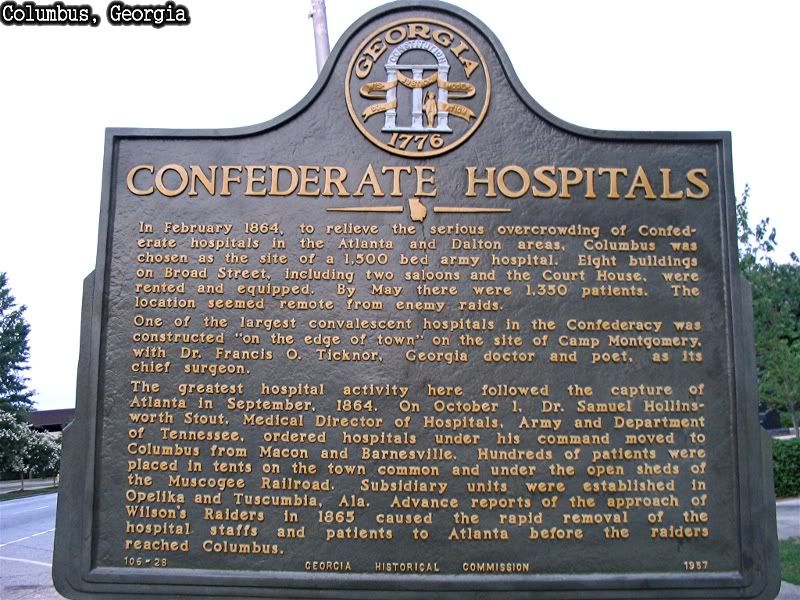 Columbus seems to have more than its fair share of wide, expansive boulevards with grassy medians. Very stately, but it looks a little strange on stretches where there is nothing on either side.
The Springer Opera House. Civilizing the unwashed masses since 1871!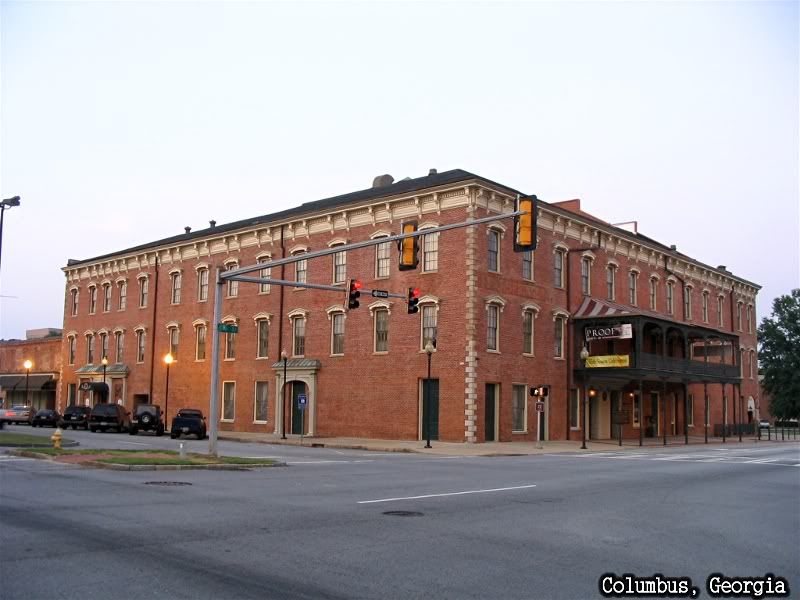 OMG!!! Must. Get. Tickets. :jk: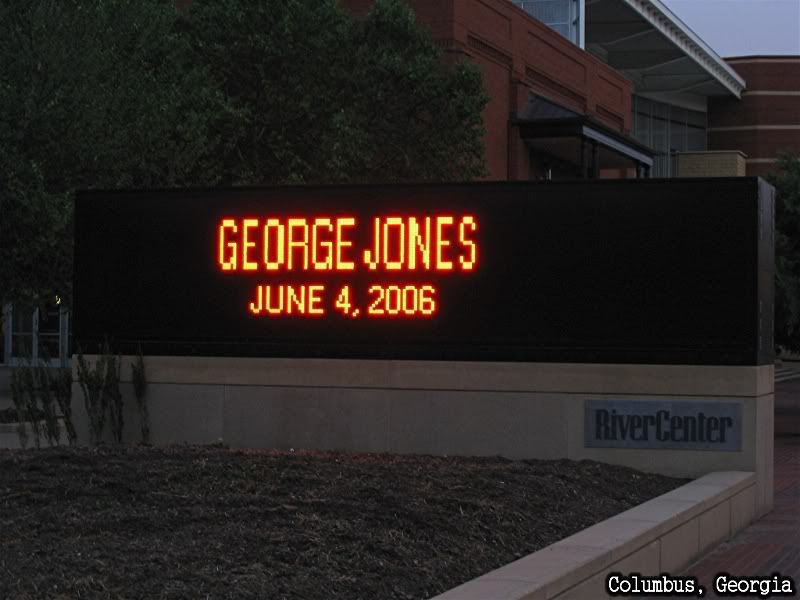 Pretty swank, eh?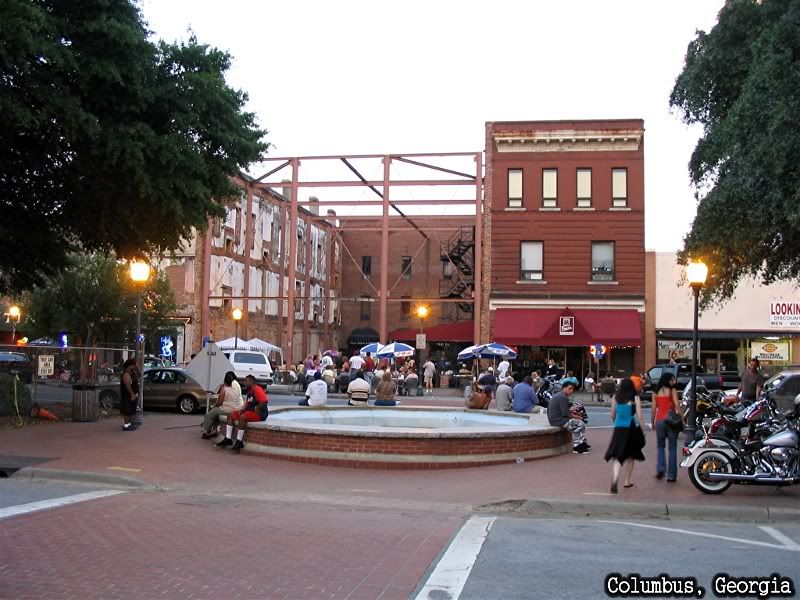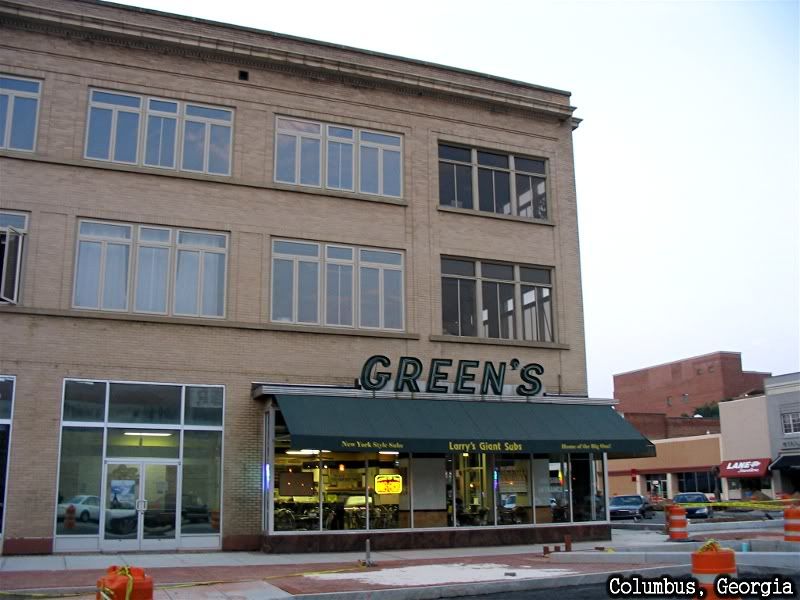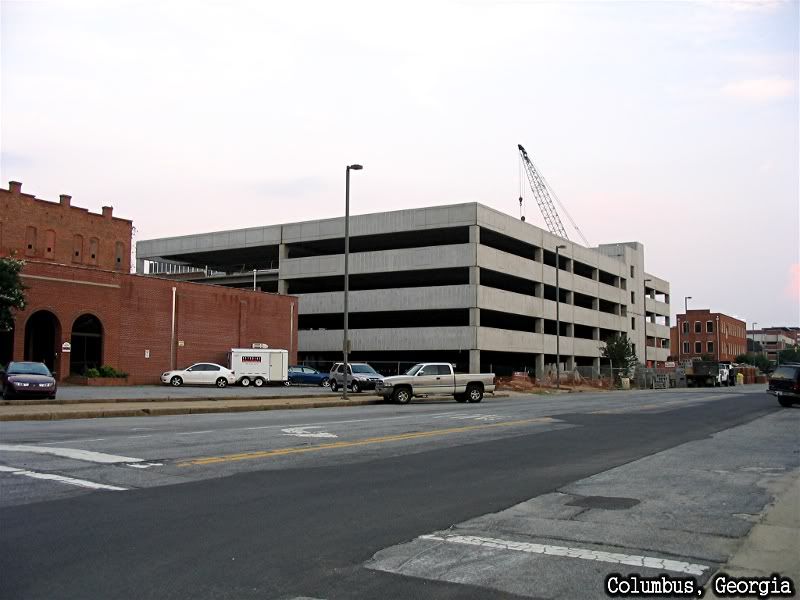 Columbus french-kisses the 'hooch!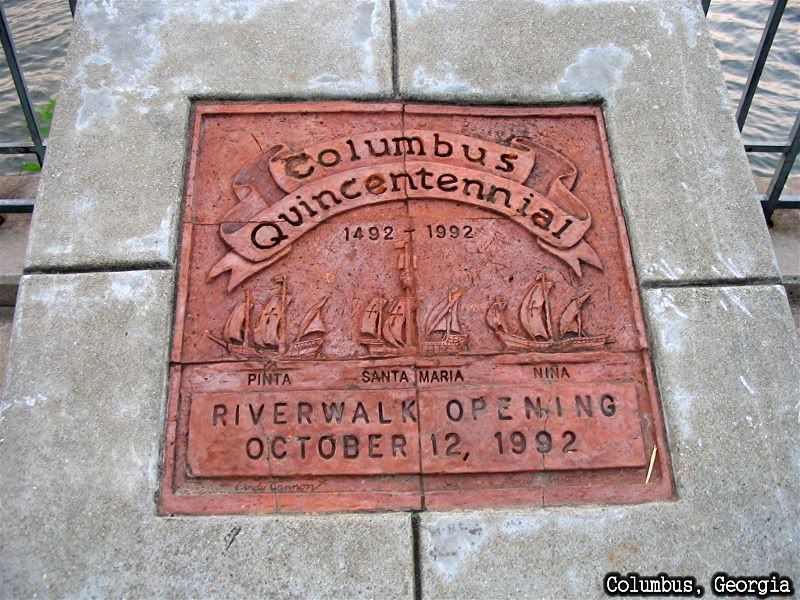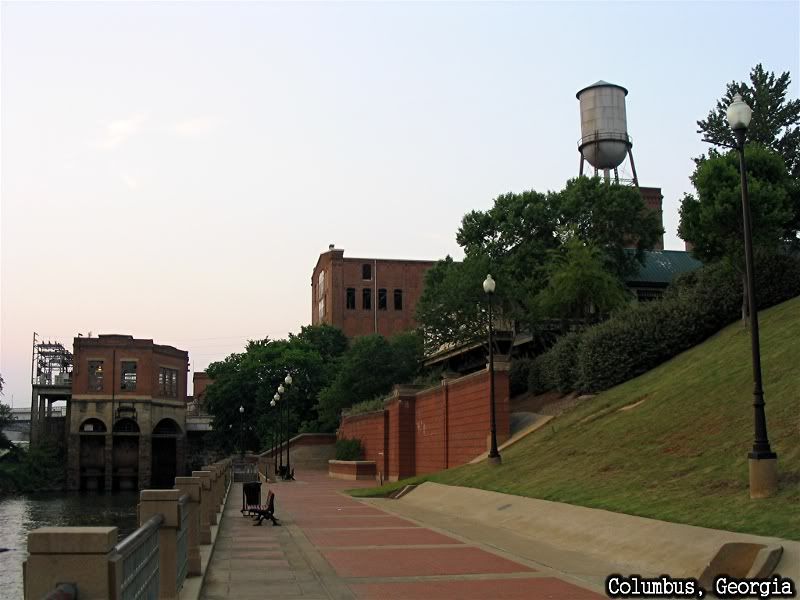 Synovus is headquartered here, too.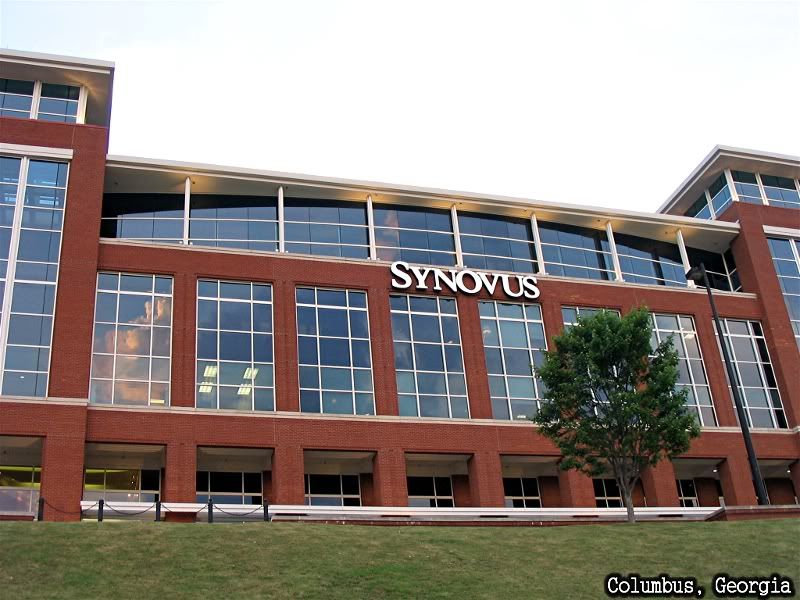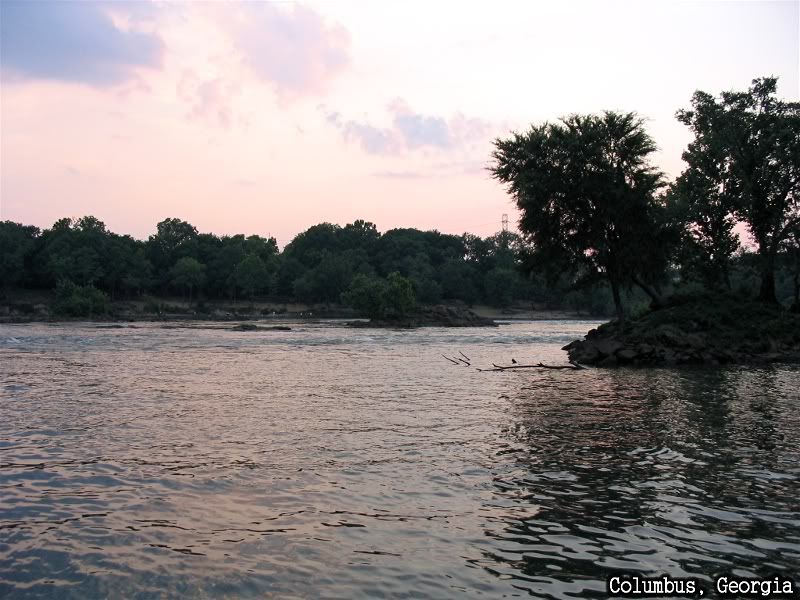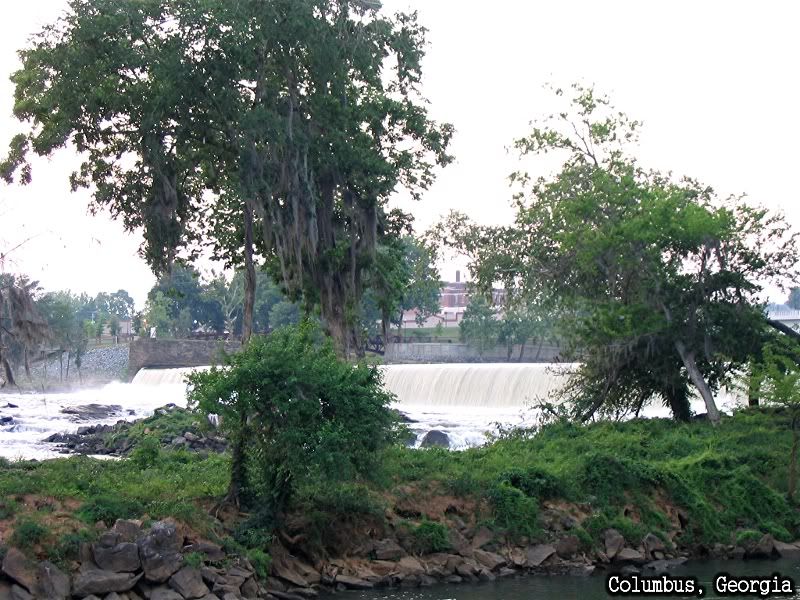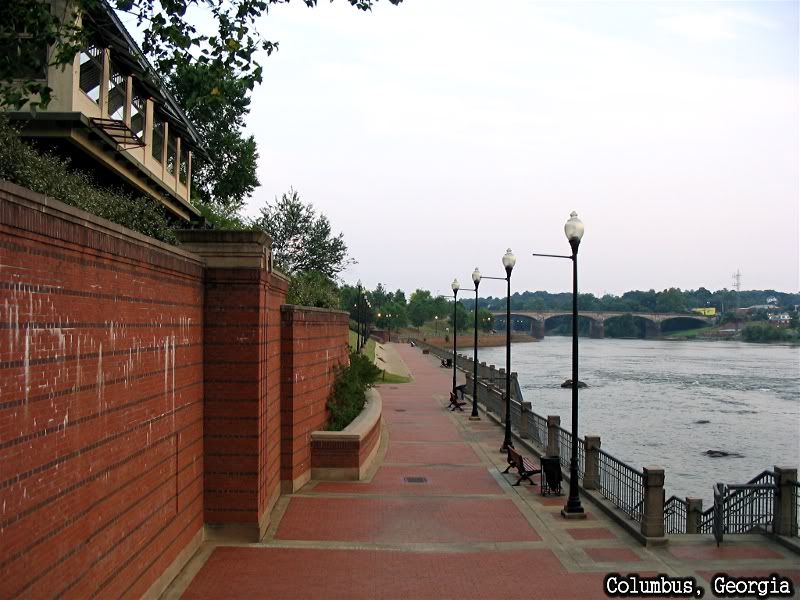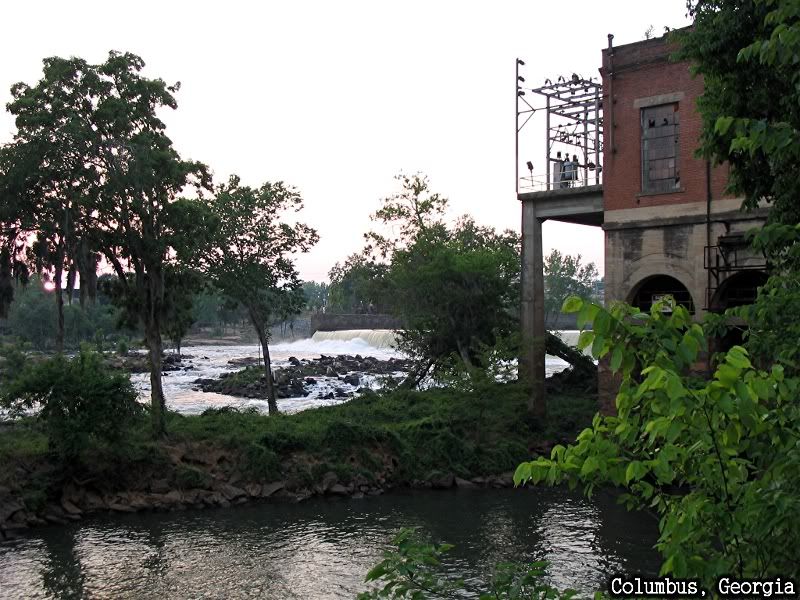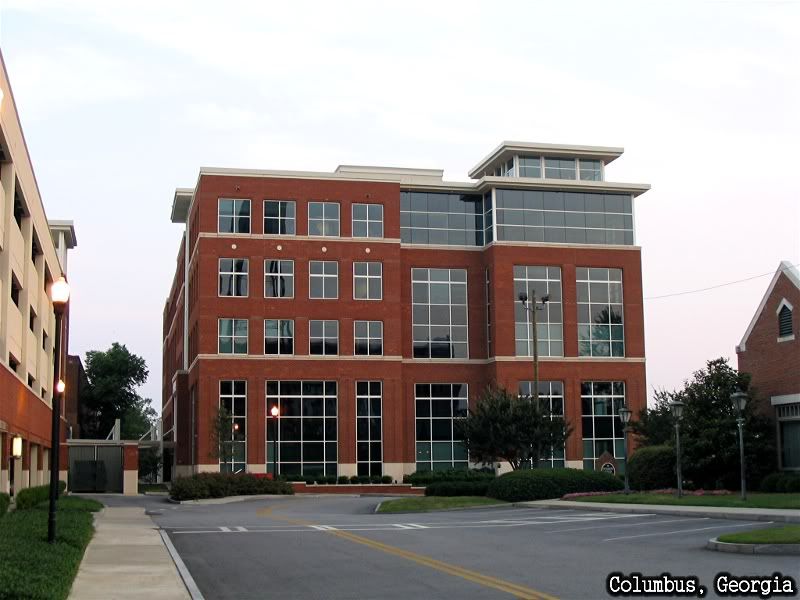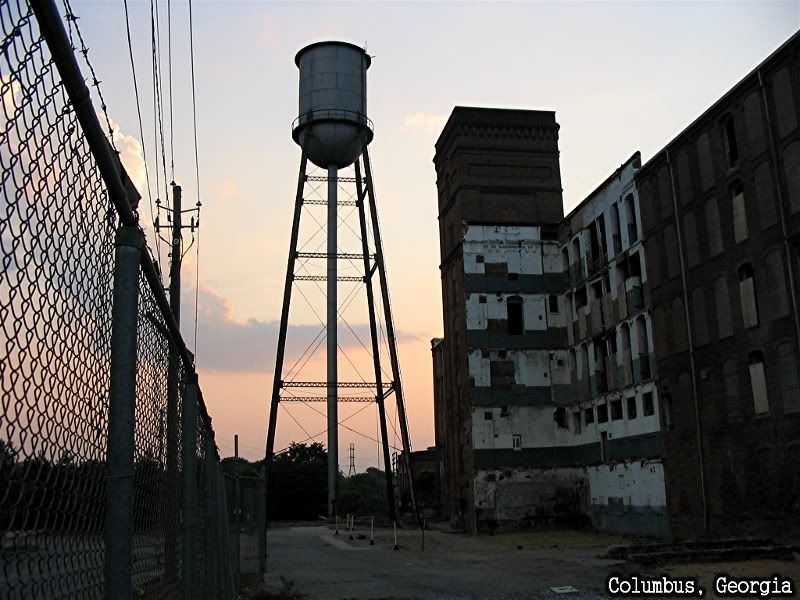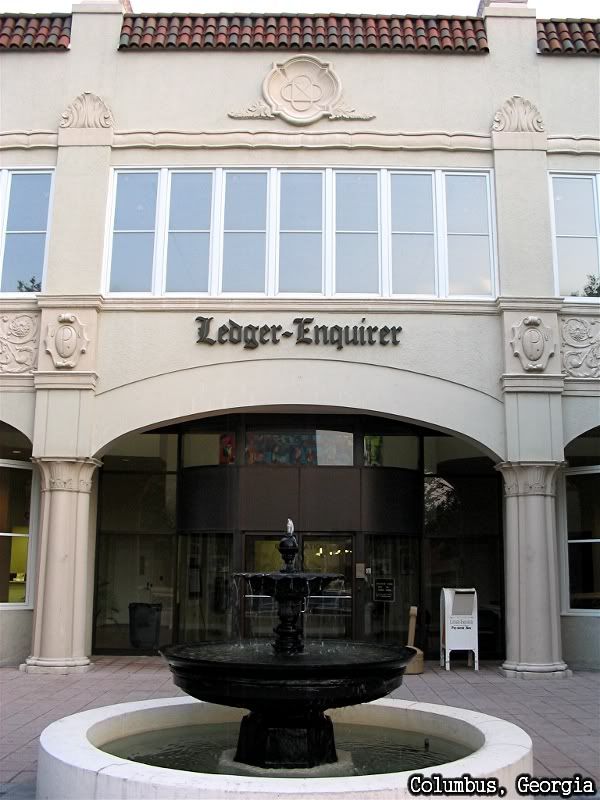 The Columbus Ledger-Enquirer building is a mish-mash of different styles, but somehow it works!
For some reason, I am captivated by this building. . .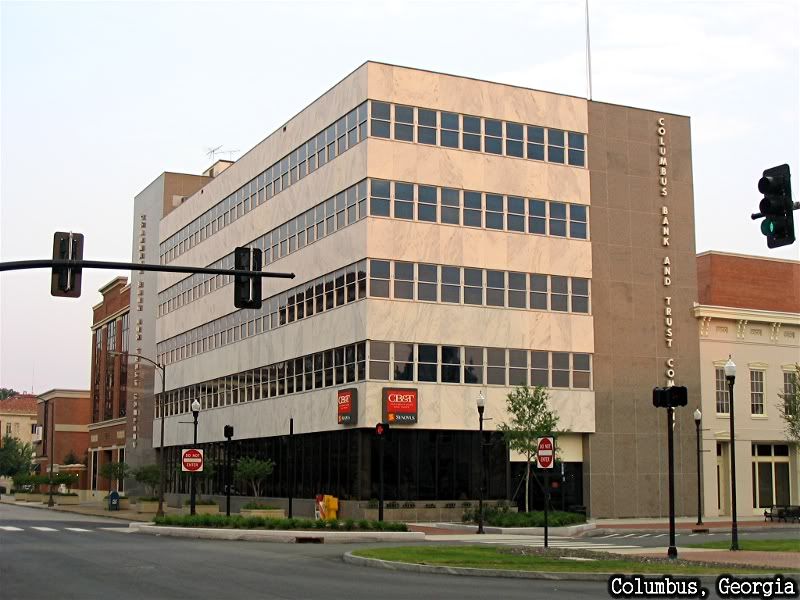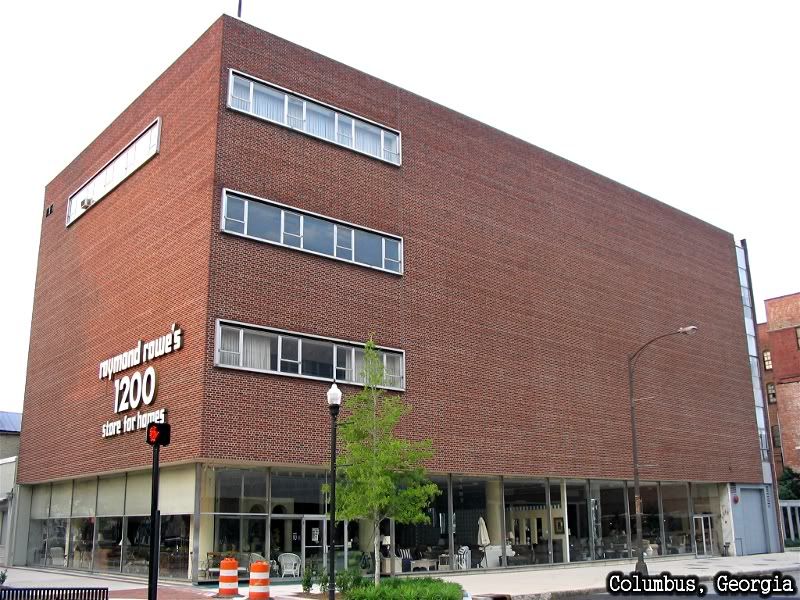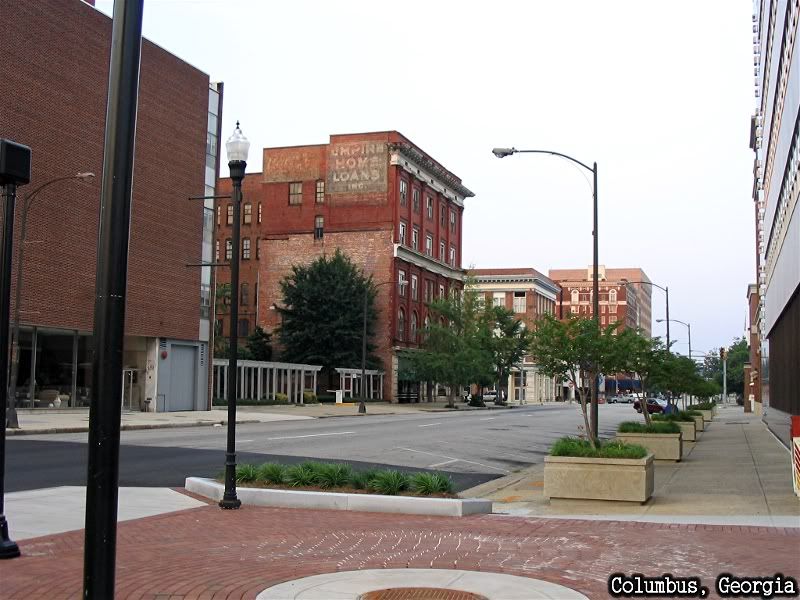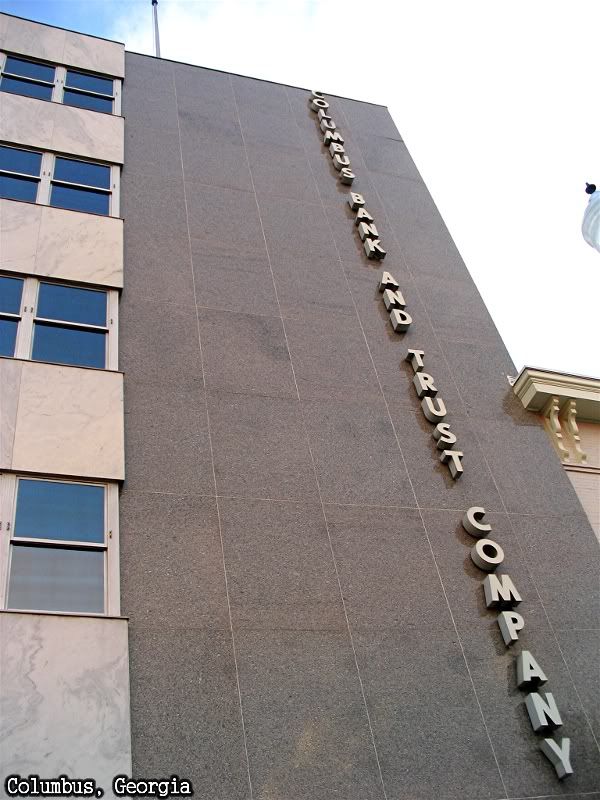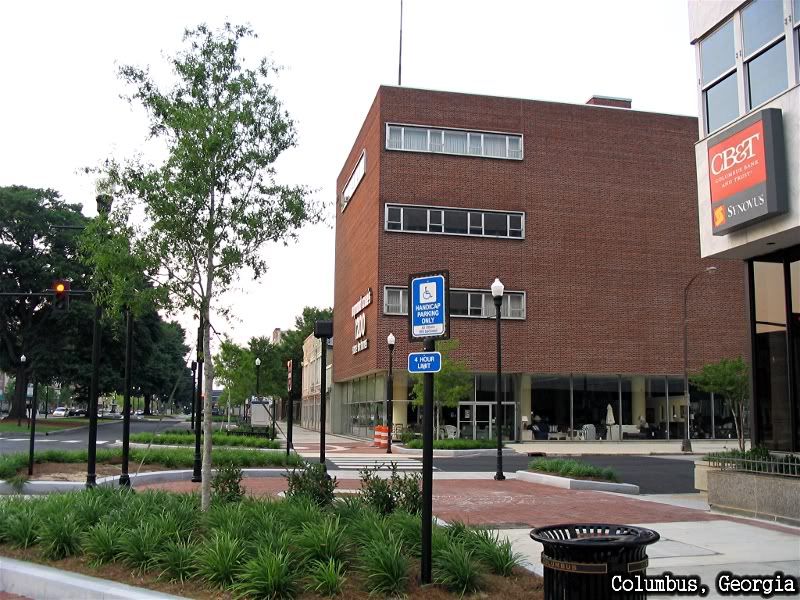 More Ledger-Enquirer building.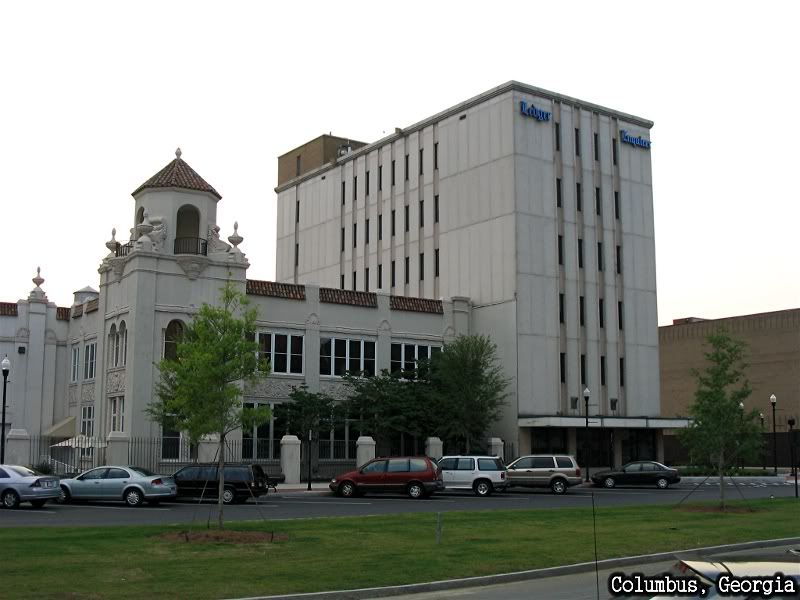 You see a lot of this in this city.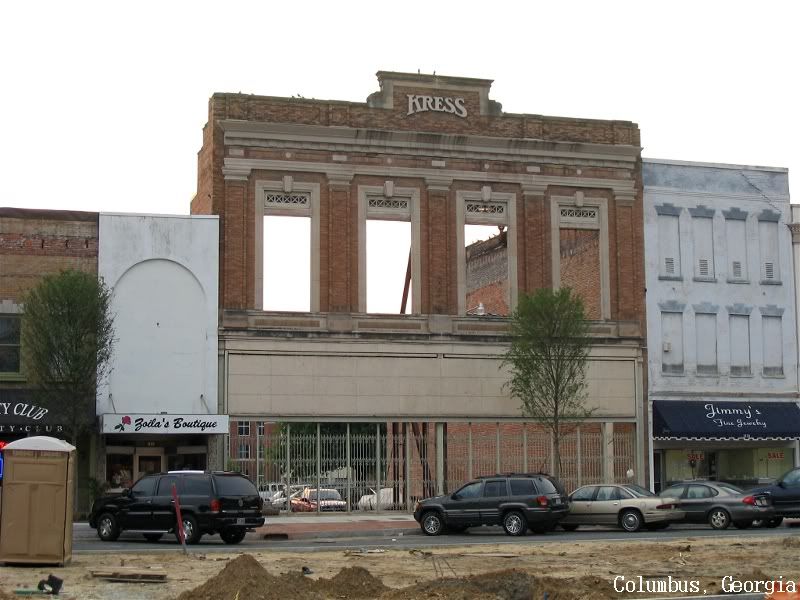 OMG!!! It's the INVASION OF THE ORANGE TRAFFIC BARRELS!!!
Quaint.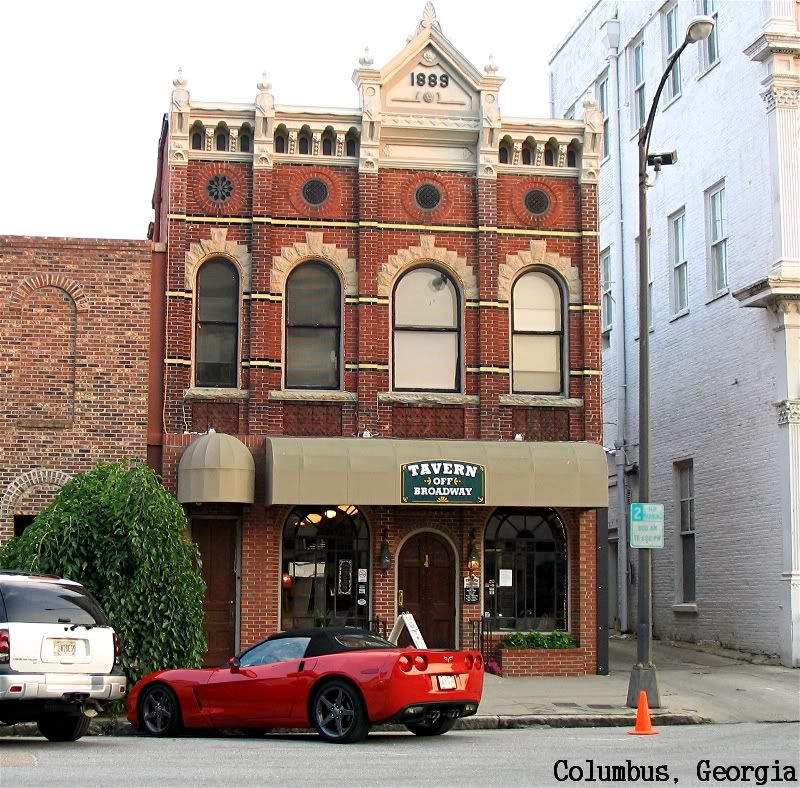 Strange, but likeable.
Come on, people. You know the words. "It's fun to stay at the. . ."
The other part of the Y. The two buildings are adjoined.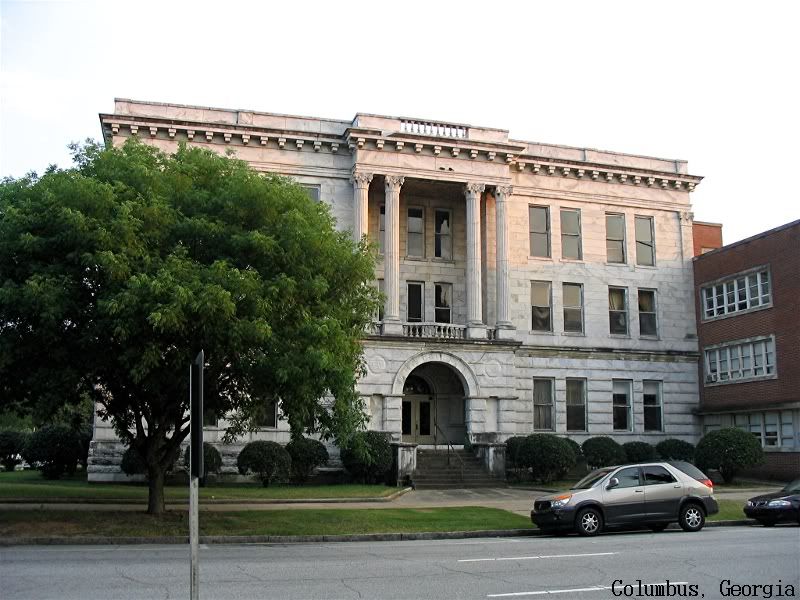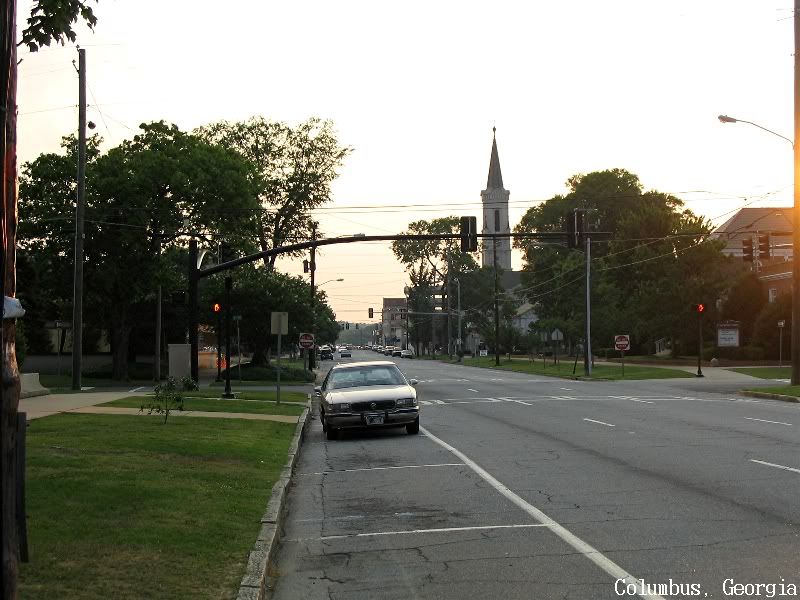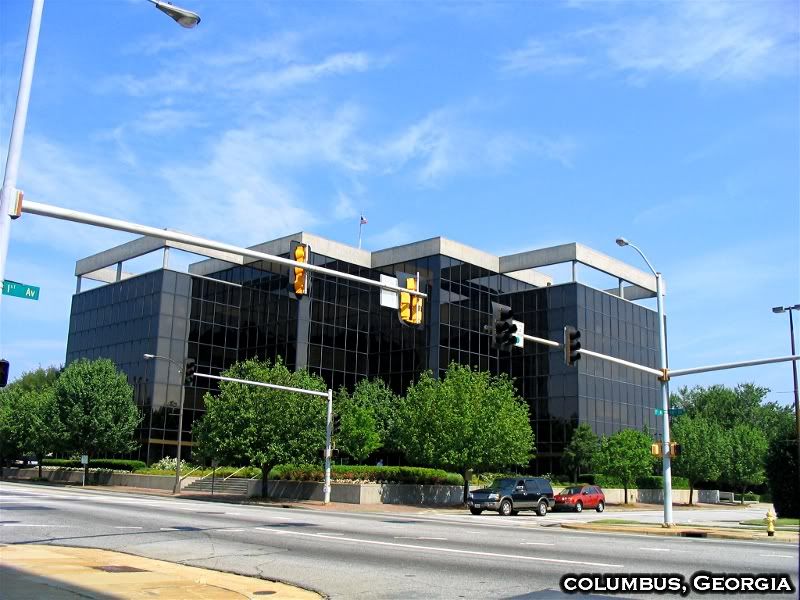 Okay, mind you, there was a lot of things we didn't get to see, and quite a few parts of town we didn't make it to. If you have a free weekend, you should check this place out. It's got a lot to offer, and I think you'll be impressed!
(Oh yeah, sorry I didn't provide a "skyline" pic. Didn't get around to it.)