old thread:
http://www.skyscrapercity.com/showthread.php?goto=newpost&t=451677
http://www.centurycity.com.au/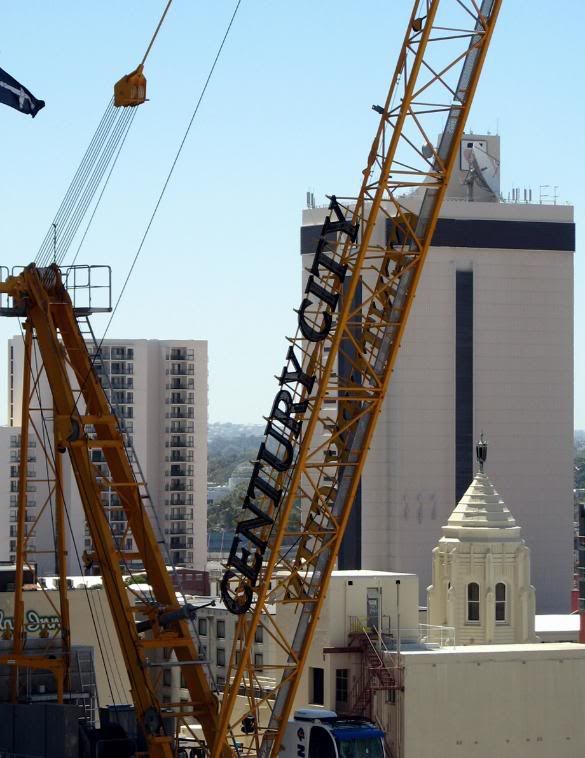 Consists of a 4 level retail podium of 8,500 sqm, anchored by Woolworths and an international foodcourt. Other tennents have not been named yet, although it is expected to attract high-end retaillers.
The office tower will be situated above the retail podium and rises 17 levels high and had a lettable area of 28,000sqm. INPEX has signed to become the first tennent and will take up the top 4 floors (7,000sqm). NAB have 8,900sqm which means its at 60% capacity just with NAB and INPEX. Apache have also committed to 7,000sqm
Total height is 103m to architectual fold element and completion due late 2007 for retail and mid 2008 for office.
Project budget: $250 million AUD
Developers: Pivot Group (under Axiom Property) and ISPT
Architects: Hames Sharley
Contractor: Multiplex
Latest renders:
and lets not just forget how deep the hole is
Latest Update
Roof Structure