V deserves its won thread seeing its over 300ft tall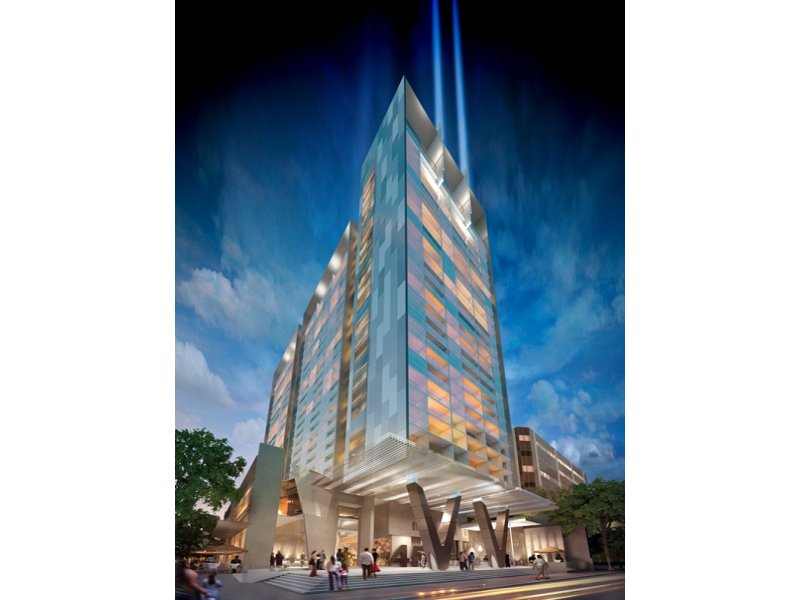 ONE OF PARRAMATTA'S TALLEST RESIDENTIAL TOWERS - COMING SOON
BRAND NEW 1 BEDROOM APARTMENTS
V by Crown will be the tallest residential tower under construction in Parramatta's CBD. Some with stunning views; V will bring a new level of luxury to Parramatta.
- Highest quality finishes including natural stone floors
- Stunning views of the Parramatta River, Sydney CBD and district views
- Resort style facilities including a 25m lap pool, fully equipped gymnasium, sauna and integrated spa.
- Walking distance to transport, shopping and restaurants
Exotic interiors, a resort aesthetic, five-star finishes, V is the treasure chest of living.
Purchase an Apartment in V by Crown prior to June 30 2012 to save up to $22,490. For more information or assistance please speak to our one of our specialist Sales Executives.
REGISTER NOW AND HAVE FIRST CHOICE PRIOR TO PUBLIC RELEASE
1800 V CROWN (927 696)
__________________
hegemonic may13
The V by Crown went on sale last week.
Good result was helped by panic buying due to change in stamp duty rules on July 1.
Buyers rush to secure property bonus
Rachel Browne, Natalie O'Brien
June 17, 2012
Hundreds of property buyers queued in the rain yesterday to secure real estate before changes to stamp duty concessions kick in on July 1. But experts warned the industry could be in for another boom and bust.
Off-the-plan buyers hoping to take advantage of the NSW government's Home Builders Bonus, worth up to $22,490 on a $600,000 property, ventured out as the deadline loomed.
The developers of Parramatta apartment complex, V By Crown, opened their display centre for business yesterday. The director of sales and marketing for the Crown International Holdings Group, Haig Connolly, said most buyers were motivated to get in before the bonus for new properties less than $600,000 was abolished. The bonus will be replaced by a $5000 New Home Grant on July 1.
''It has really lifted interest in the market for properties under $600,000,'' Mr Connolly said. ''The interest is been driven by the fact that it is the last chance to take advantage of that saving.''
The 26-storey V By Crown, due for completion in 2014, comprises 460 apartments. One bedders start at $415,000 and two-bedders at $545,000.
The first stage of the development sold out by 1pm yesterday, with stage two released to meet demand.
A property consultant with the Location Property Group, Anoop Lad, sold 14 apartments in the complex yesterday, 13 of which were under the $600,000 threshold.
But panic buying of off-the-plan property to secure stamp duty concessions could push up prices, negating the discount, the senior economist with the Fairfax-owned Australian Property Monitors, Dr Andrew Wilson, warned.
He said the rush to beat the deadline would have a ''ripple effect'' on the market, including a flattening of the market afterwards.
''There are a lot of queues of people wanting to get the cut price stamp duty and this is what we experienced in 2009-10 with first home buyers,'' he said.
''It resulted in a big surge in house prices. And people end up paying more for their homes than the incentives they are receiving.''
http://smh.domain.com.au/buyers-rush...616-20gpy.html