Discussion Starter
·
#1
·
Hi guys. So I recently came back from a month trip to the US. I spent a bit more than a week in NYC (also spent time in Washinton, Atlanta, Cincinatti and Dayton).
New York is my favorite. I decided to stay in Harlem - because I felt that this would give me a better indication concerning the realities of NY. So here is the thing. I LOVE NY. It is safe. It is vibrant. There is just so much happening all at once!
However, you will see my pictures. NY is not clean. Actually, some parts are rather disgusting. They have street traders everywhere - yes, even in 5th ave. The street traders are for the most part regulated. This has ups and downs. Ups - you can find a relatively decent hot dog on every corner. Downs? They all taste the same. Maybe the reason I love NY is because it is real. No frills. No fakery. This is a tough city, and it shows. But the parks are beautifully maintained, the streets are alive and you can walk anywhere without being too concerned about your own safety.
As you can see - as vibrant as the city is, it is relatively easy to post selective pictures that show only the bad part! This is something we in Durban and Johannesburg know all too well!
Walking in Harlem. This area is gentrifying, but the current downturn hit hard. Many luxury condos were just boarded up again, and many people lost their houses.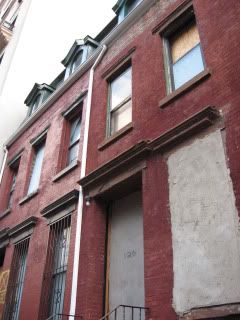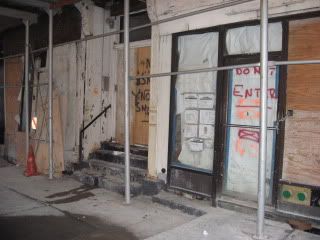 125th Street - yip, quite disgusting
A church on Adam Clayton Powell and 116th. I attended the sunday morning. AWESOME!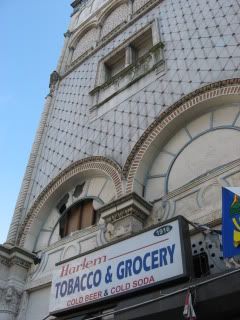 Mosaics are used to liven up dreary areas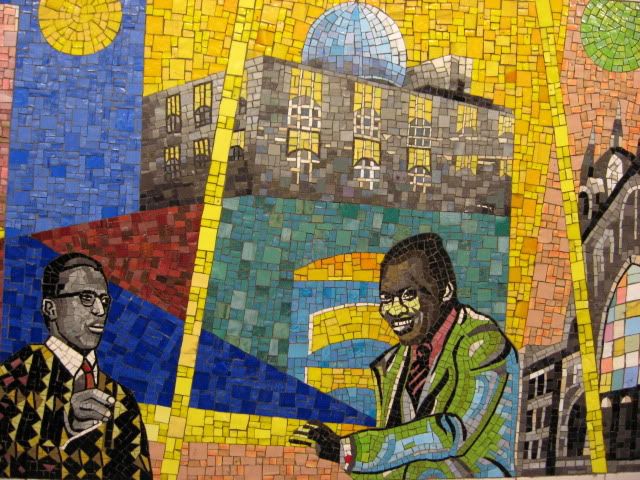 We seem to be invading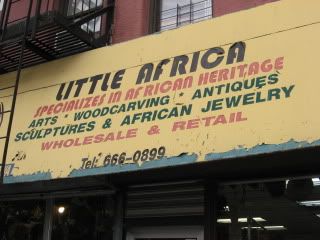 When you have masses of people living in a particular area, you can expect garbage to heap up like this. I am surprized that Manhattan has not come up with more concrete solutions. Heaps of garbage can be seen in almost all areas - although I have a feeling that according to town regulations this is only cardboard and other matter - because food would smell horrible (which it did not - even in 30 degree heat). This picture was taken in the rather gentrified Chelsey - boardering Soho and Tribeca.