Discussion Starter
·
#1
·
This impressive museum is focused on classical Greece art, sculptures and architecture. I have visited "Glyptoteket" in Copenhagen in 2002, 2005 and 2010 and is still among the most interesting ones I have visited in the world. It is situated at Dantes Plads, right next to Tivoli in the city center and has a great architecture in itself.
The Ny Carlsberg Glyptothek features Greek marble columns and statues, one of the largest Roman art collections outside Italy, a large Egyptian collection with sculptures up to 5000 years old, an Etruscian collection, several rooms with famous paintings made by painters like van Gogh, Rodin and Gaugin, a basement with real mummies, a marble concert hall in classic style, art, architecture, paintings and sculptures from the Orient, France, Denmark and Italy, marble walls and stairs, domes and more. The Glyptotek is owned by the Carlsberg beer's foundation. It was initially a private arts collection owned by Carlsberg's founder Carl Jacobsen, but was moved to the current building in 1897. As that is not enough there is also a roof garden with great views of the city!
When you enter the Glyptothek, you arrive in a huge winter garden in historical architecture with tall palms, mosaic floors, sculptures, vaults, fountains and animals. The winter garden itself is worth the visit. From there you can enter the different divisions. In the atrium there is a restaurant and a souvenir shop. There is also a basement with well preserved mummies from Egypt that are several thousand years old! And it is free to visit the Glyptothek on Sundays! Last time I visited many of the rooms were closed for renovations, but I got back in october 2010 to make a more extensive visit.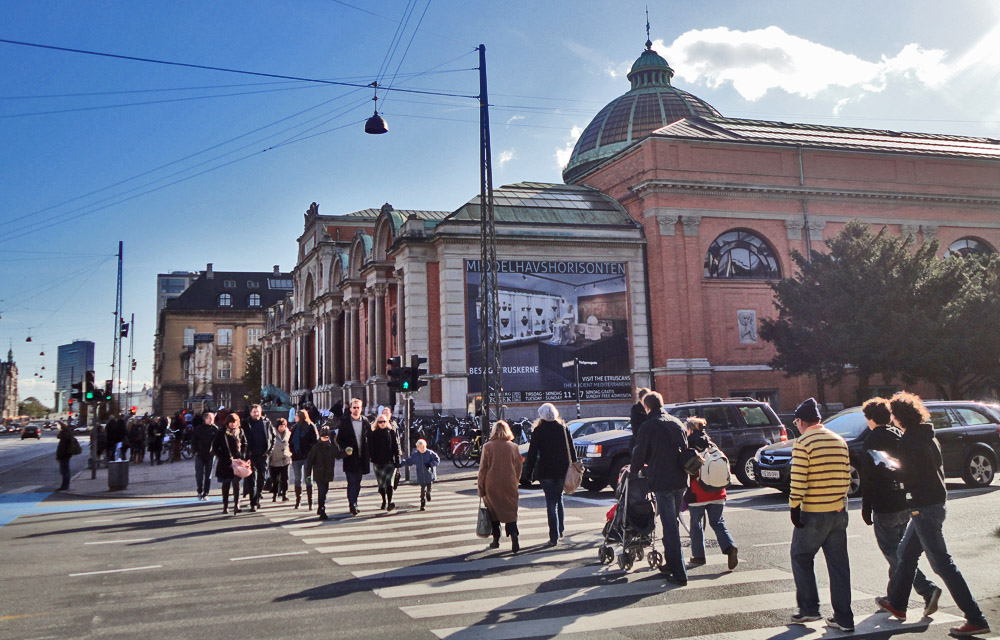 The Winter Garden: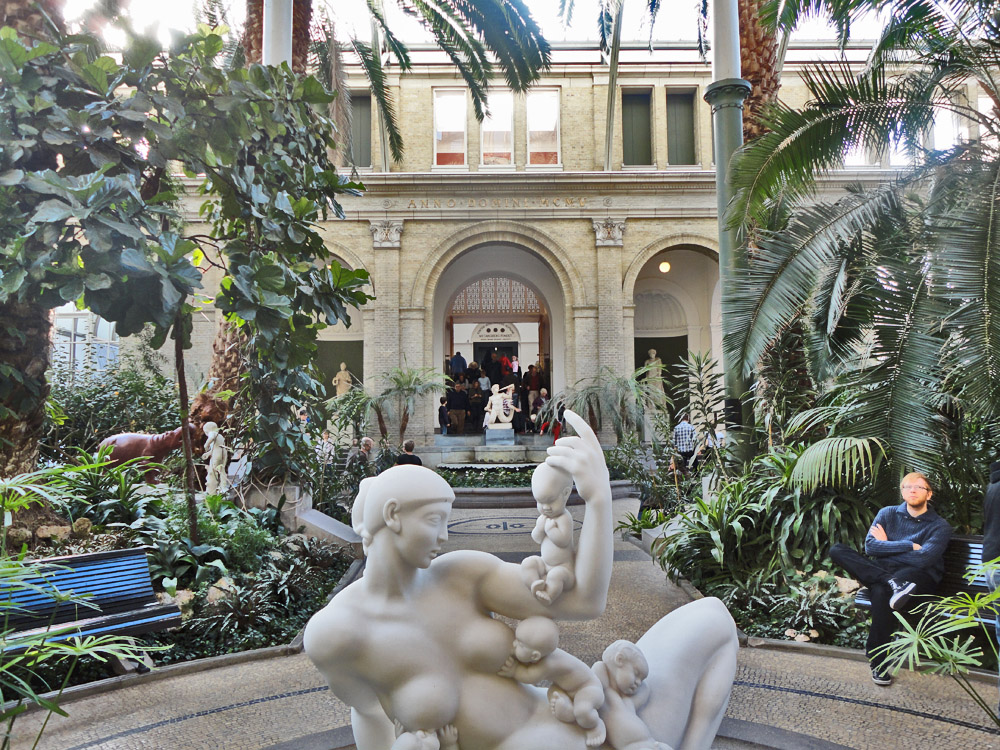 The Greek and Roman collection - first floor: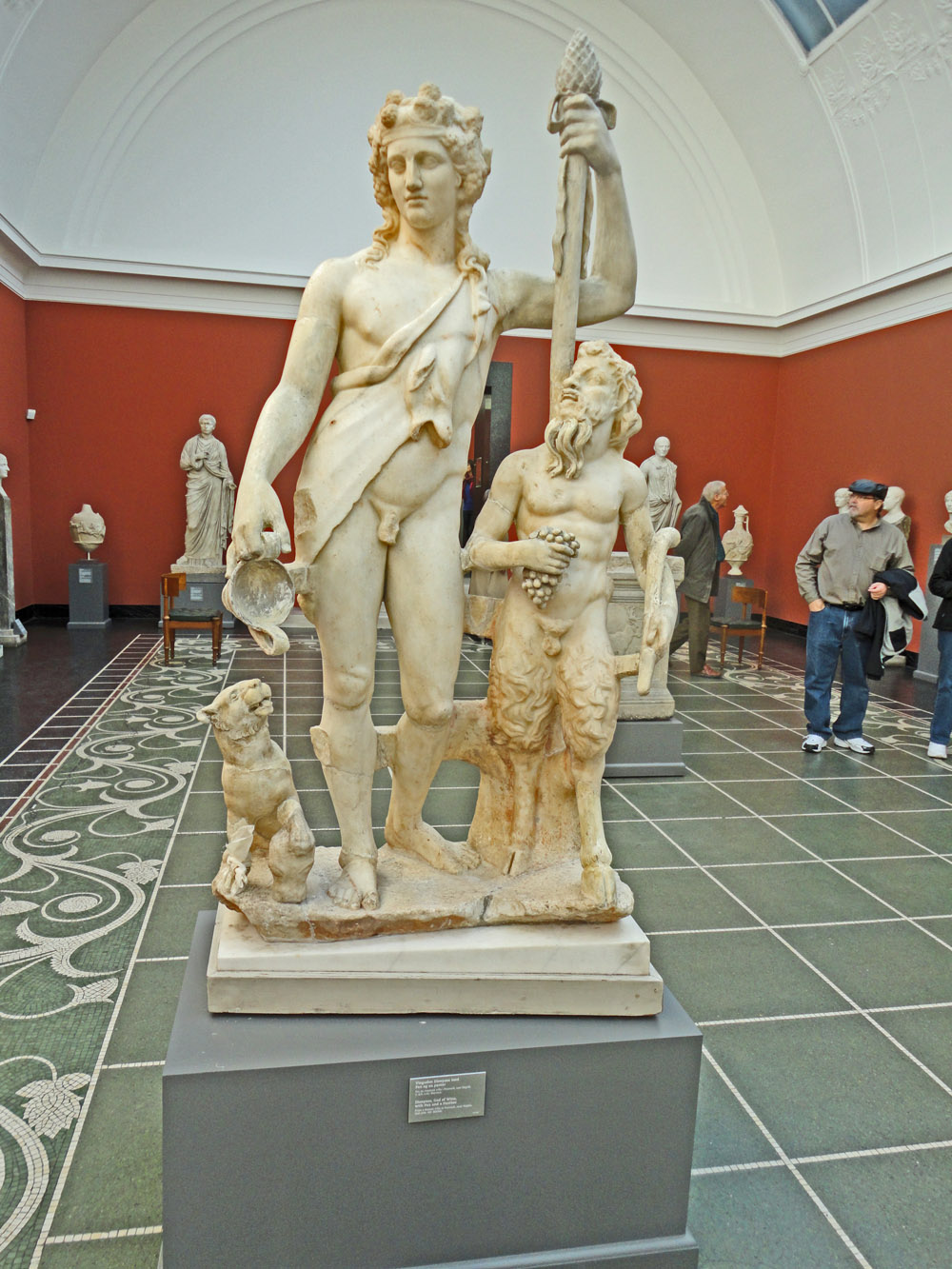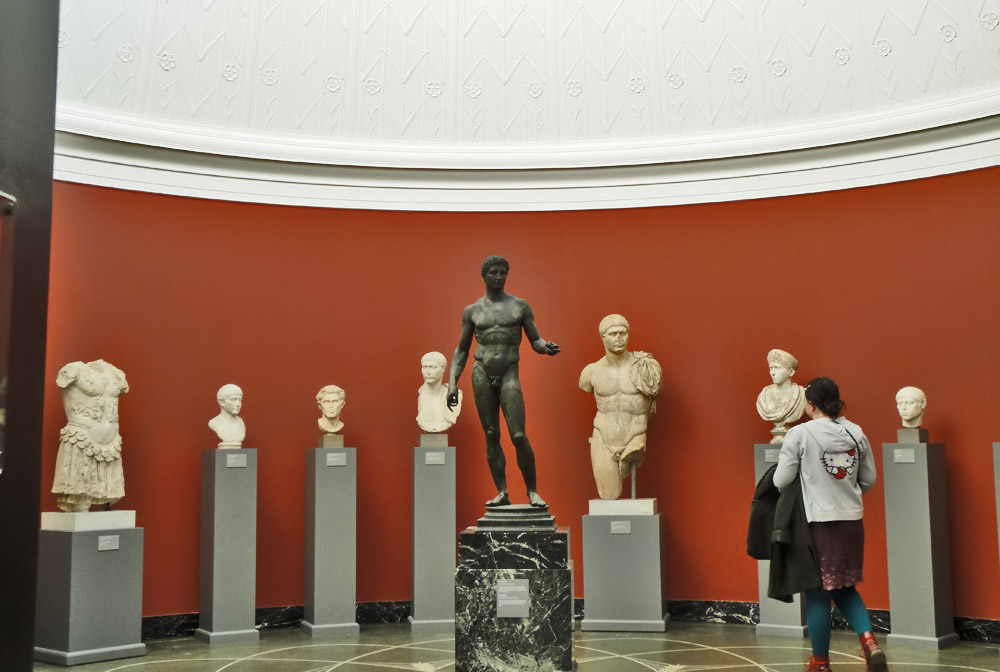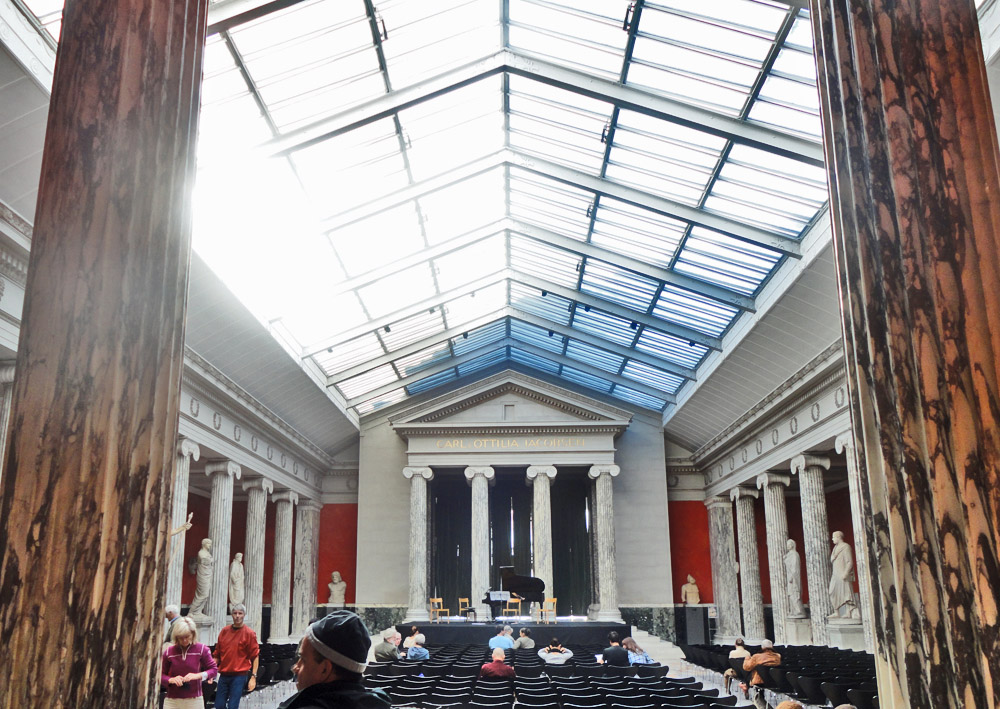 The auditorium.
The auditorium features marble columns as well as, Greek temple architecture, a glass roof and Greek human sculptures.
The Egyptian collection - first floor:
Some of the sculptures of sphinxes, mysterious animals and human beings date back as far as 5000 years ago!