·
and ドレミたん
Location: Serangoon North, block 106
Company: Tong Soon Crane
Machine: TADANO TG-3600M, maximum capacity 360 tons at 3 metres radius with 17x2 lines and dual hooks.
Status: Second (or more) ownership. No LTA registration. LM60121E.
Project: Lift upgrading, crane lifting steel frames for lift shaft.
Setup: 85 tons counterweight. 32.6 metres of main boom and 35 (or 47?) metres of lattice luffing jib.
Hook placement: Load hook maximum 10 tons, 1 line.
What is so special: This is the largest Japanese made mobile crane in Singapore, the only unit of such model here, largest mobile crane made by Tadano Japan (not counting overseas models like AR series) and second largest mobile crane made in Japan, the largest being Kato NK5000, 500 ton mobile crane. With so many 'only', this is a crane not to be missed!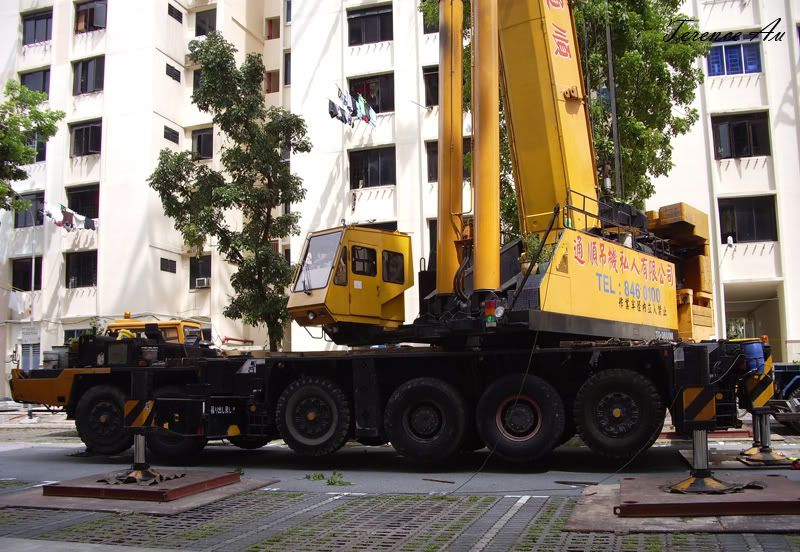 The crane and superstructure.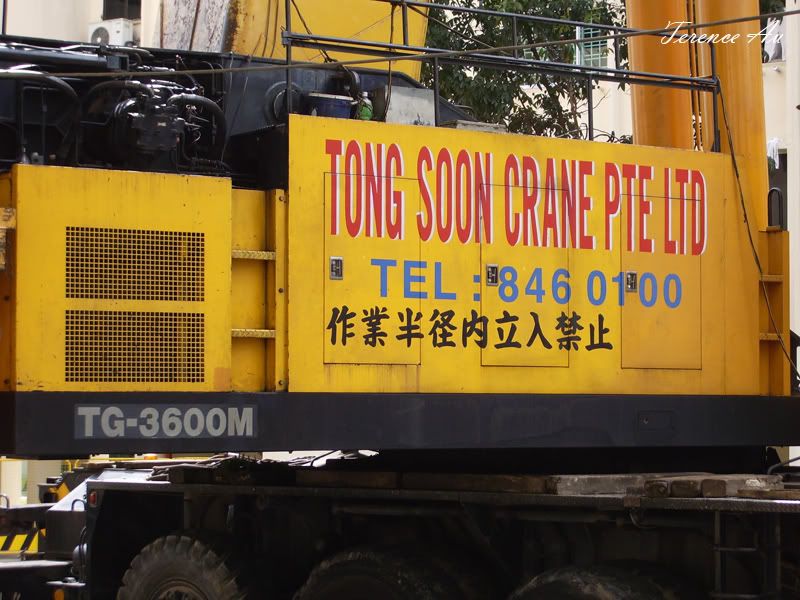 Tong Soon Crane and Japanese warning wordings. TG3600M designation.
Close up of the luffing jib.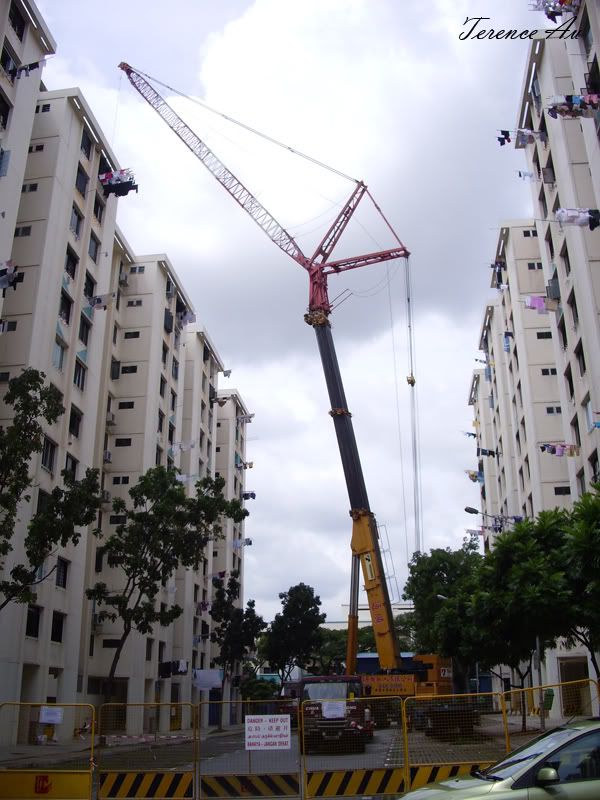 Entire crane view from ground.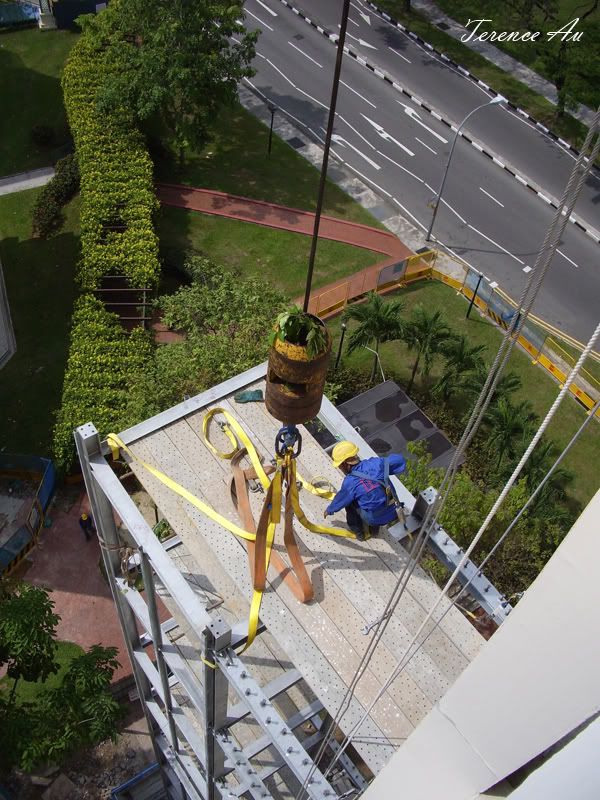 The steel frames, on the other side of the building that the luffing jib crosses over!
The counterweights. Maximum weight shown here also.