Discussion Starter
·
#1
·
The
Whitehaven News
ran a story about the £10m redevelopment of the Whitehaven waterfront to replace Mark House offices and The Park nighclub based in a former sandstone swimming baths. Developers Magnus Homes has held a competition (with 139 entrants from all over the world) to design the scheme. These have been narrowed down to 5 designs which will be displayed between Nov 6-12 with public views invited.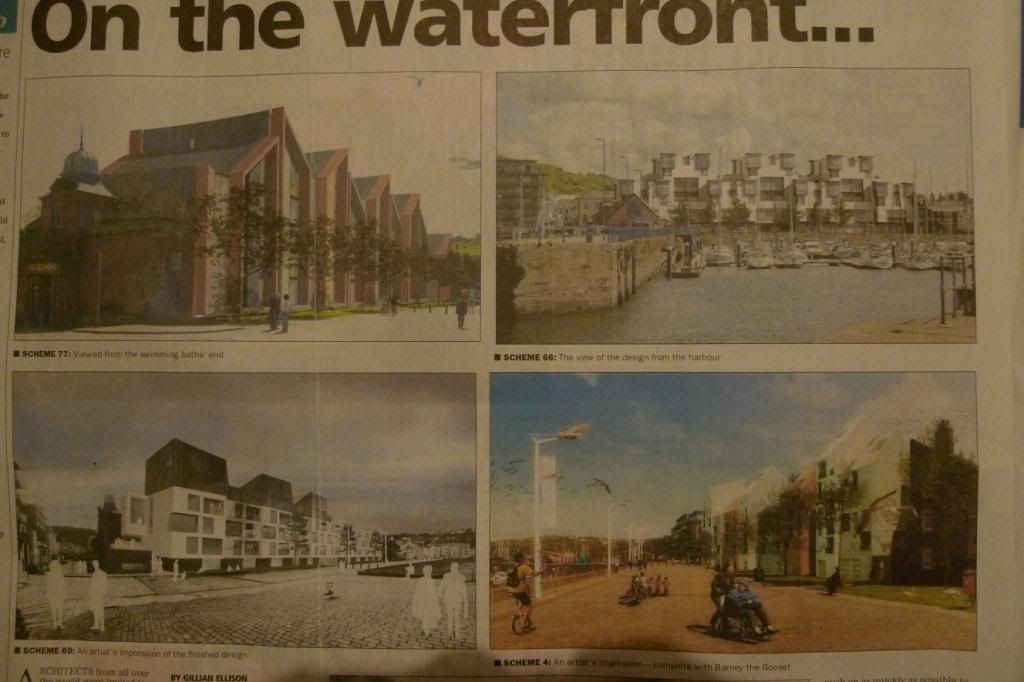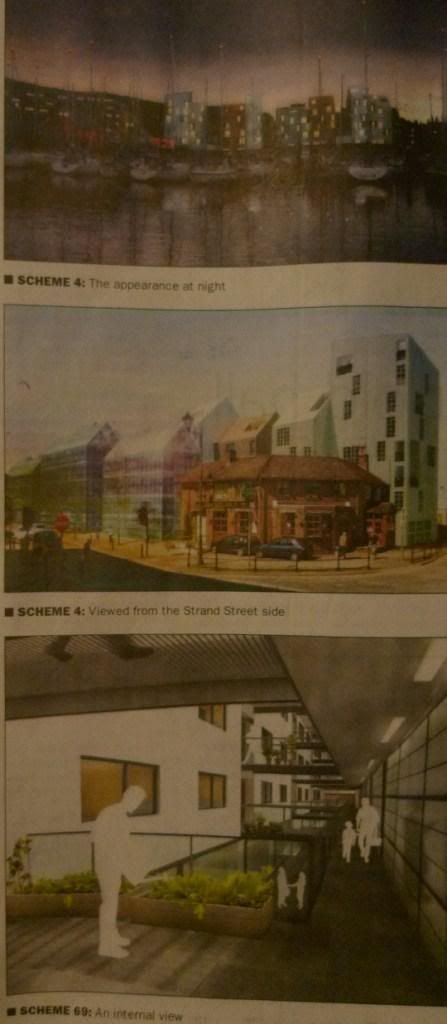 Here is a brief description of the 5 schemes from the Whitehaven News (who did not list the architects responsible for each design)
Scheme 4:
demolition of old swimming baths, cluster of appartments in seperate buildingsof different heights with ground floor office accomodation
Scheme 20:
Retains baths, extends sandstone as plinth with appartments above
Scheme 66:
Retains baths as entrance to offices. Covered walkway on strand street
Scheme 69:
Retains baths, roof level rises towards Pears House at one end. Also has a walkway onto strand street
Scheme 77:
Retains baths and uses similar 'sandstone coloured material'. Offices on strand street with walkway.
Original press release 14/07/2010:
Designs sought for £10m harbour plan
By Alan Cleaver
http://www.whitehaven-news.co.uk/ne...arbour-plan-1.733521?referrerPath=home/2.2837
A COMPETITION has been launched to design a £10million luxury apartment and office development on the site of Mark House and the former Park nightclub in Whitehaven.
The Mark House part of the siteBritain's Energy Coast West Cumbria and Magnus Homes has launched the International Open Design competition for the sensitive harbourside site.





The competition is being organised by the Royal Institute of British Architects with the support of Places Matter!, the architecture centre for the Northwest. A RIBA spokesman said: "The winning scheme for luxury residential apartments and office accommodation will need to set a benchmark for creative, contextual design and achieve a sustainable development of long-lasting architectural quality." Sherrie Robinson, project manager for Britain's Energy Coast West Cumbria, said: "Whitehaven is a Georgian gem which boasts superb architecture and unique character. The development of the town and harbourside is a key element of the Britain's Energy Coast regeneration initiative, and we will be looking for designs that demonstrate the town's ambitions for the future while at the same time being sympathetic to its rich heritage."

The submissions will be put on display and themes arising from the exhibition will be made available to the judging panel, which will consist of representatives from Energy Coast West Cumbria, Copeland Council, Magnus Homes, RIBA, Places Matter! and the Harbour Commissioners. Teams are being asked to design a mixed-use development of luxury apartments and offices. The competition is open internationally to architect-led design teams, as well as architectural students.

Further details from www.riba-whitehavencentralsite.org.uk