Discussion Starter
·
#1
·
I was last sunday in ICE again, so i decided to make a small tutorial
How to ICE ?
Make a plan what you want to do
Best go to
www.bahn.de
My first idea was to take an combination of two RE trains from Wiesbaden to Essen, it s free for me because of i am partly disabled (disabled people can use all trains up to RE for free):

4:08 Hours
It s too much for me,
And route:
Than i got a idea to pay an ICE ticket
2 Hours !!!
route has only few stations: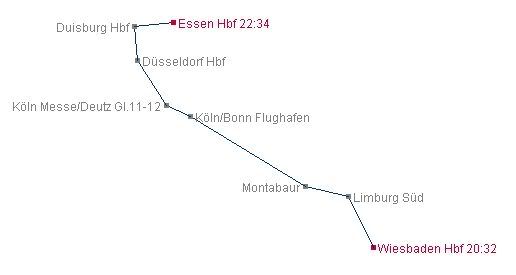 So perfect, let s go to station
First get in the railway station, or Bahnhof, here you see Wiesbaden Hauptbahnhof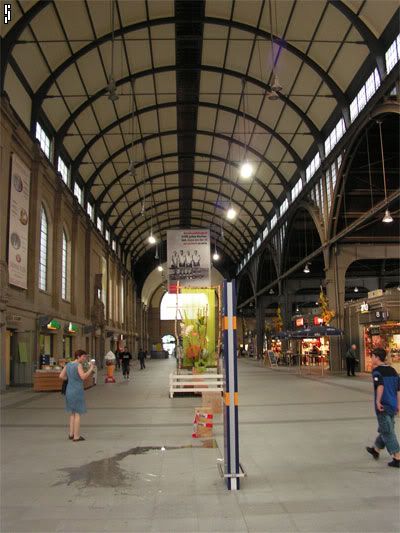 Than go to Reise Zentrum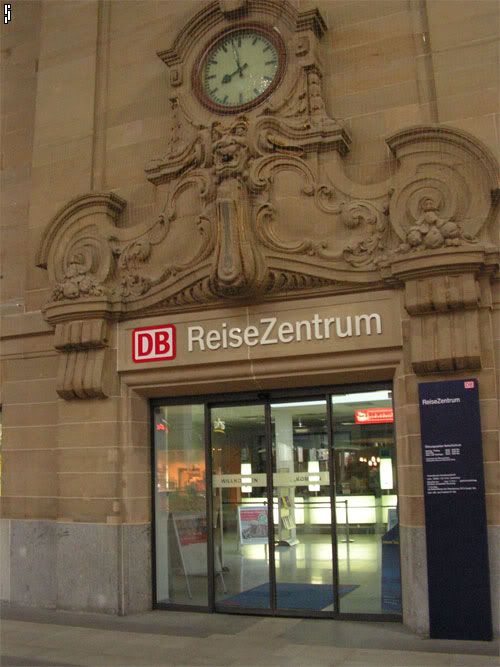 But damn, it s closed
i was to late, it s c.a. 19:50. ICE ll be there in 20:32
So i went to ticket-automat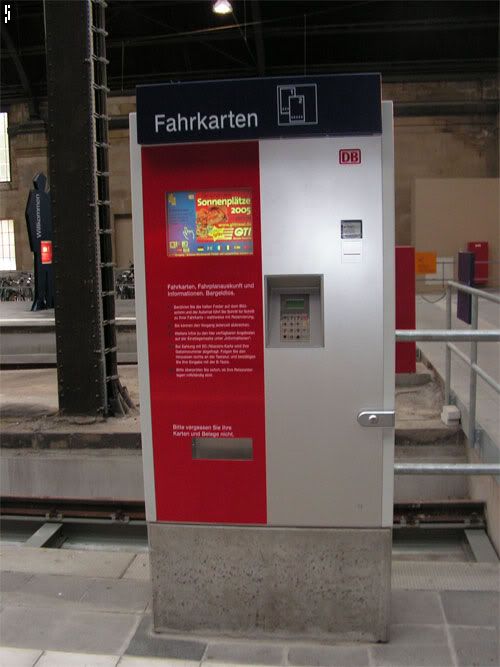 And bought a ticket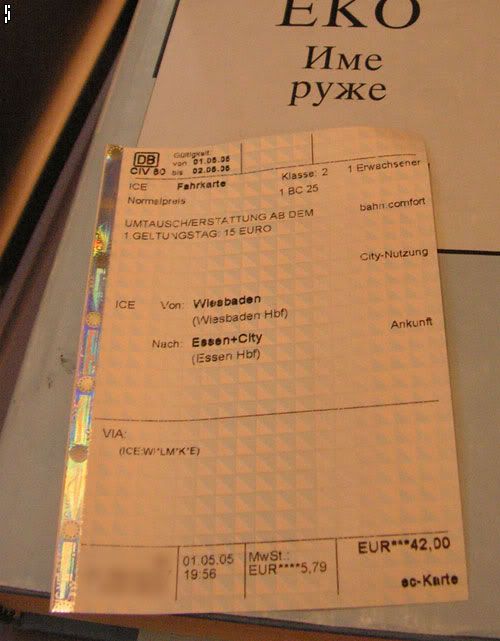 next thing is to do, is to relax, to drink coffee, or to go to kiosk:
After buying some newspapers, i went to track, specialy made for ICE.s (they are very long, about 250 m)
And i am waiting, until, whey ICE comes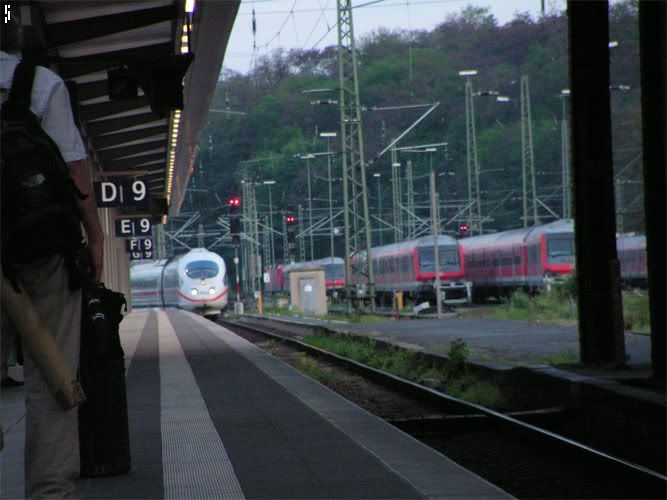 Snake, snake
Find some cool places for sitting like those: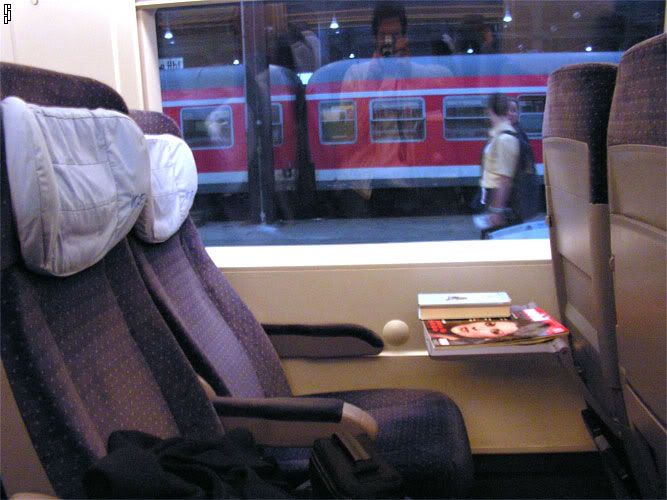 And take a look to information display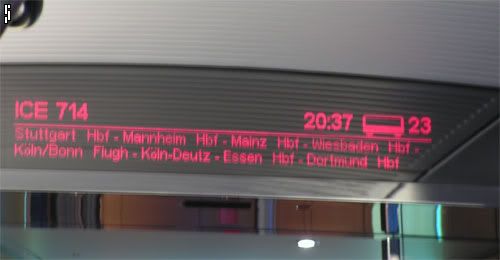 what s behind me ?
and in front ?
Free Bahn Propaganda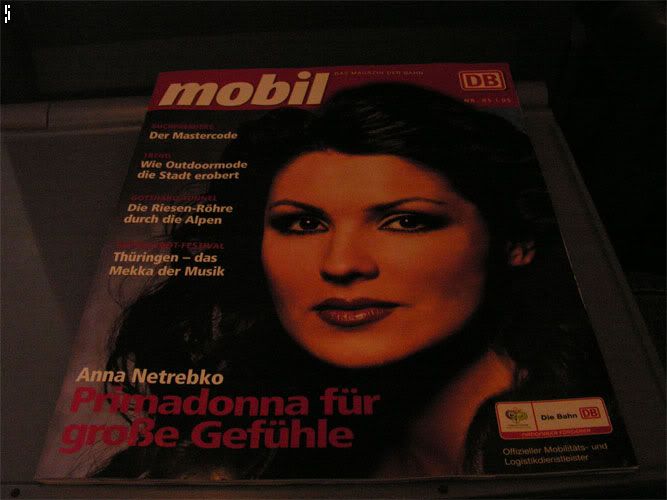 and Finals, ICE 3 Video at high speed (about 280-300 kmh) somewhere between Wiesbaden and Limburg,
DOWNLOAD - c.a. 3 MB
:cheers: