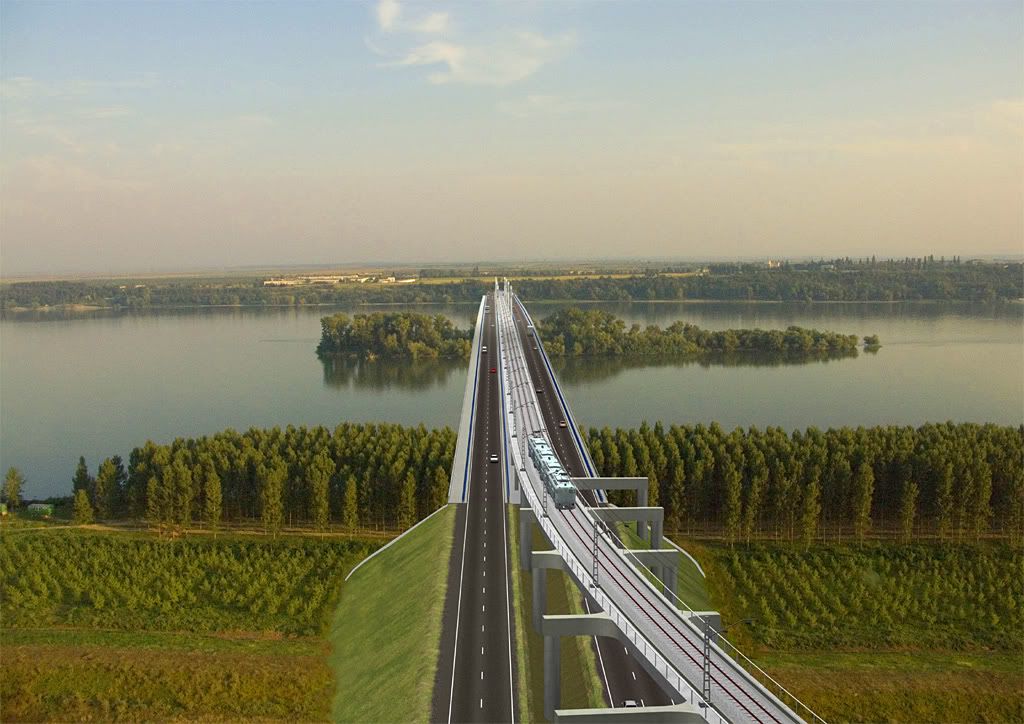 The bridge would have a length of 1971m and was designed by Fernández Casado S.L. and FCC Construction's technical service department of FCC Construction. Construction was expected to be completed within three years of the start.
FCC has won the tender to build the bridge, but also the road and rail infrastructure on the Bulgarian side. The Spanish firm would be paid 162 million euro for the works, while the total costs of the project, including construction on the Romanian side, was estimated at 236 million euro.
When completed, Danube Bridge 2 would become a part of European Transport Corridor IV between Dresden in Germany and Istanbul in Turkey.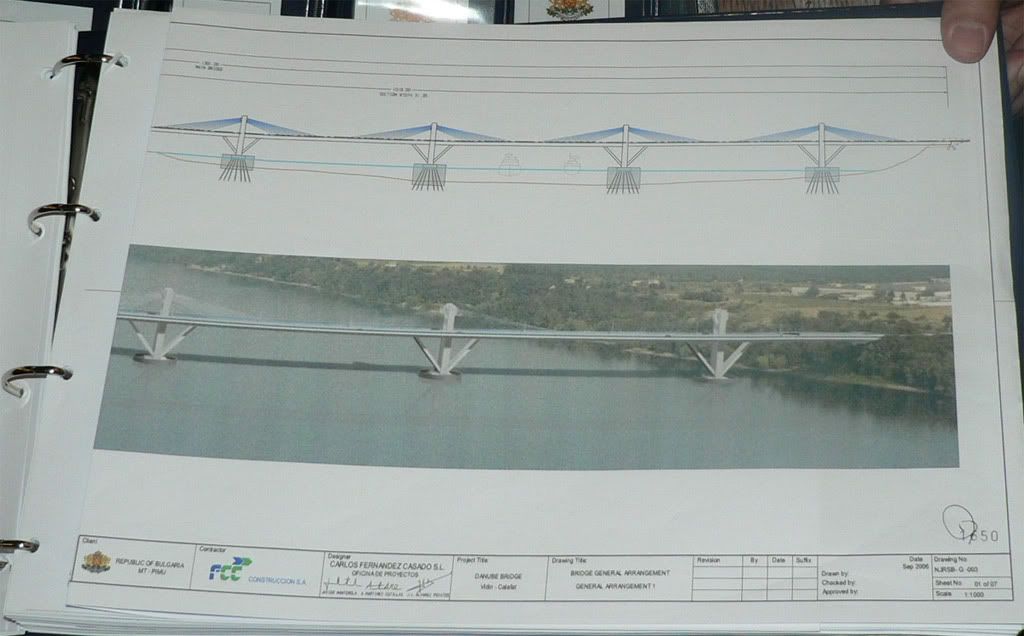 A couple of videos describing the technical specifications of the Bridge.
Part 1
Part 2
[/QUOTE]