DERBY | One Cathedral Green | Approved
One Cathedral Green (Formerly Derbyshire Police Station and Magistrates Court)
Developer
- Wilson Bowden
Architects
- Maber Architects, Nottingham.
Proposal
- Retention and restoration of Art Deco Magistrates court, demolition of 1960s police station and construction of six storey new build fronting onto the new Cathedral Green (currently on-going).
Features
- 95,000sqft grade A office space, four restaurants at ground floor level.
Status
- APPROVED
View from Full Street near cathedral.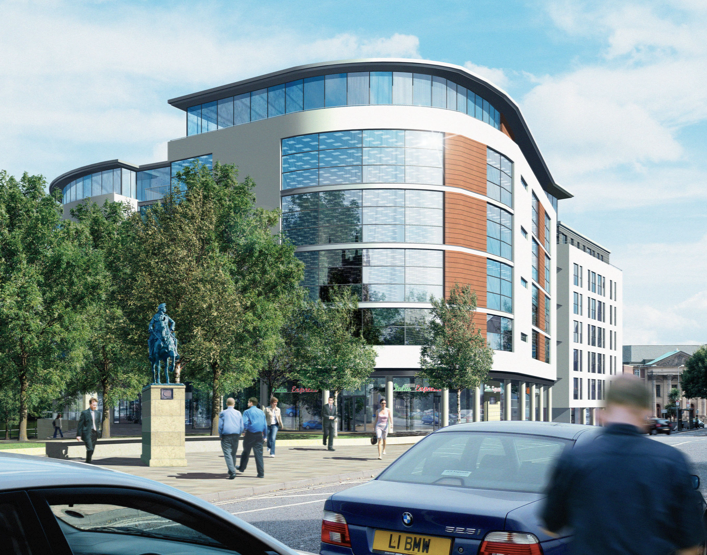 View from Silk Mill.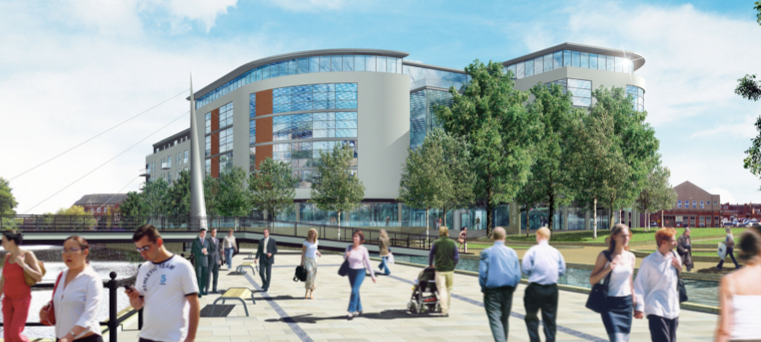 View from Derwent Street showing existing buildings with overlayed new build.
View from Corporation Street.
Schematical view, showing main frontage onto Cathedral Green.