Discussion Starter
·
#1
·
Thought I'd already started a thread for this one, der! For any football fans, this a stones throw from the away end of Pride Park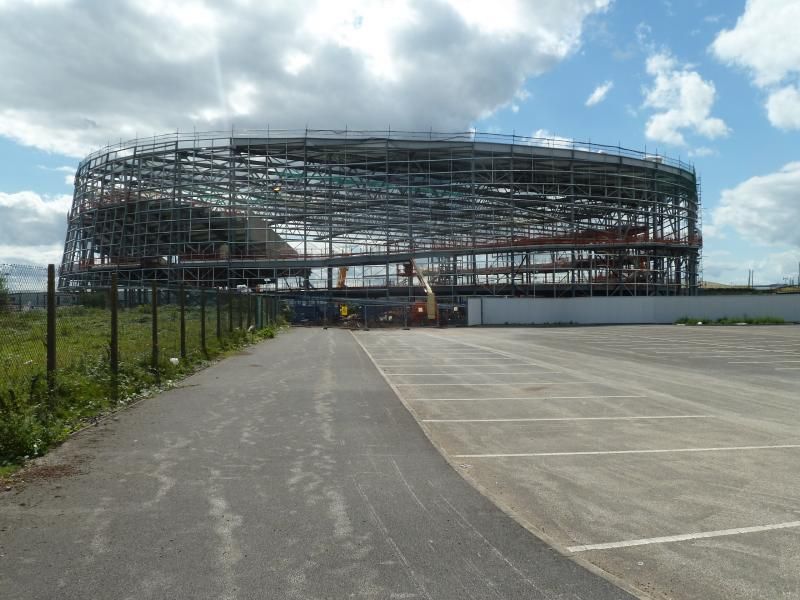 In the last image, you can see a small wooden fence with holes in it. This is one of the hides at Pride Park Bird Sanctuary, overlooking the Sand Martin bank, and area that attracts Whinchats and Little Ringed Plovers amongst others.
http://www.derbytelegraph.co.uk/Wil...track-nature/story-19681626-detail/story.html
The plans for site include a 1.75 km, six-metre wide closed circuit for mamils to whizz around (at a price!). The developers said the sanctuary would not be affected. Sceptics wondered how this would be possible and have been proved right, as they now 'plan' to cut into the reserve. At the moment they're saying 10% would be lost, but given their track record it would not be surprising if it were (a lot) more. They also completely cocked up the car-parking before they even started
To paraphrase the football chant, I no longer think they don't know what they're doing. I expect they knew damm well that this would happen, and are now presenting it as a fait accompli to the council.
Of course, it could just be a slight oversight, by a some misfortunate property developers
Still looking forward to seeing what they do with the velodrome, but I think I'll be opposing the plans for the circuit in their current form