This will highlight some of the new development projects in downtown LA. Most of these projects are either approved, planned or in development, however some of these project's status is unknown... but are possible given the revitalization of downtown and the increase in demand for both residential and office space.
In addition to these projects there are many adaptive re-use projects of historic buildings being renovated as lofts/condos/apartments. These projects are numerous and at various stages. As new projects are added or new renderings are available I will update this post.
LA Central (45 and 33 story towers)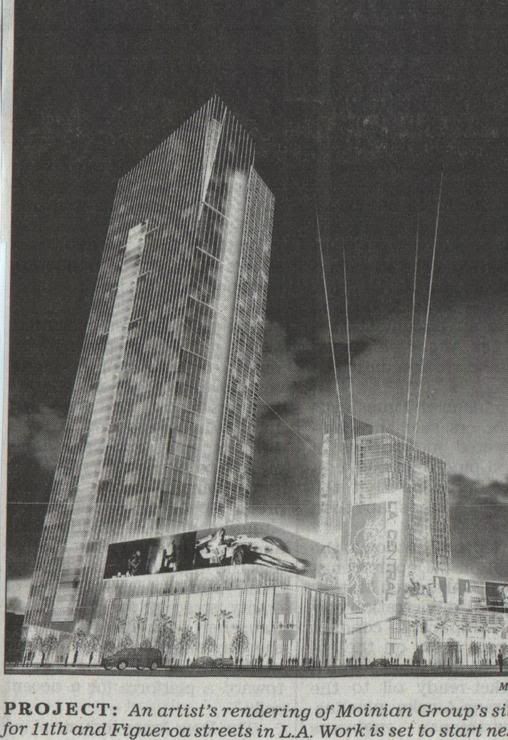 Lucia Tower (31 Story Condo Tower)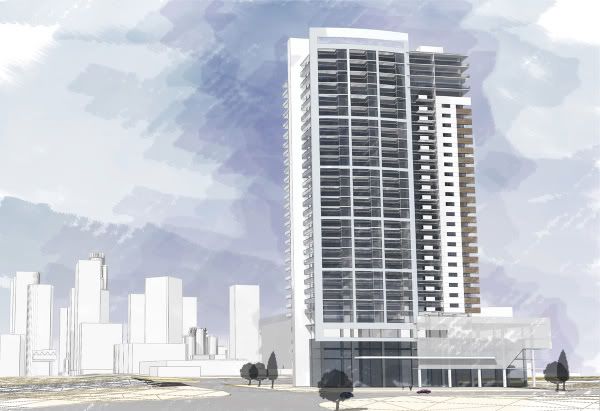 Architect: Archeon Group
Developer: The Cimmarustis
1027 Wilshire (48 Story Tower)
St. Vibiana Lofts (41 Story Tower)
Ritz-Carlton / Marriott Marquis (54 Story Hotel/Condo)
Trinity Towers (31 stories)
Concerto at Figueroa and 9th street (Two Towers, 27-story towers and a 5-story building)
Developer: Sonny Astani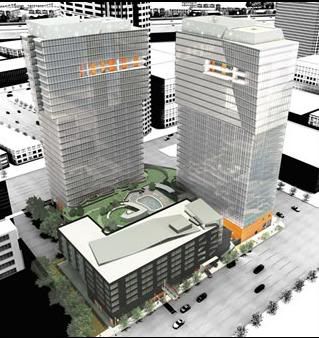 The City House (60 stories)
The Olympic (50 stories)
8th & Grand (40 story tower, 24 story tower, and 15 story tower)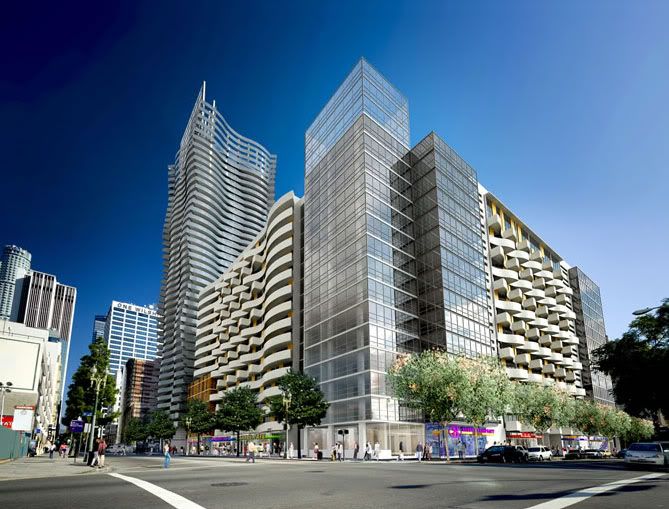 Fig South
Developer: Williams & Dame Development Inc
Description: 2 towers, 34 and 24 stories with 300+ total condos.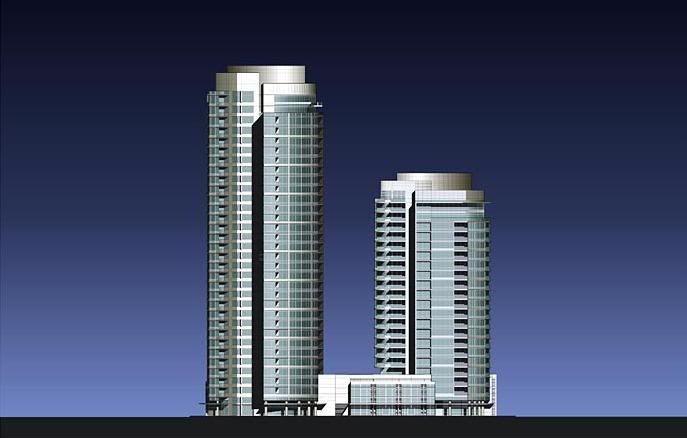 Metropolis (Tower 1 - 30 story condo, Tower 2 - 30 story condo, Tower 3 - 30 story hotel, and Tower 4 - 45 story office building)
Developer: IDS
Architect: Arquitectonica
Grand Avenue (Four to Six Towers from 25-65 Stories)
Glass Tower (25 stories)
Northeast corner of 11th and Grand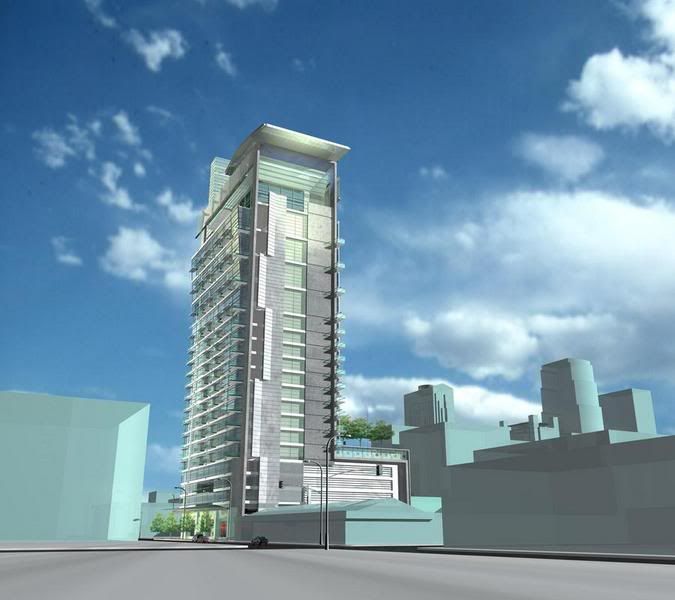 Pacific Stock Exchange Towers (30 stories each)
Olive Street Tower (35 stories)
(on hold?)
LAPD Headquarters
Federal Courthouse (16 stories, but over 400 ft)
8th & Figeroa Office Tower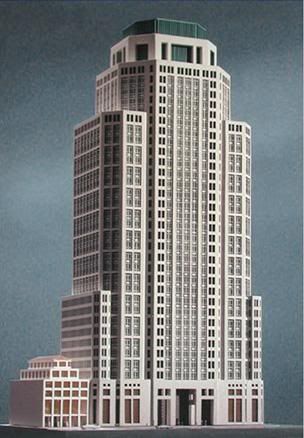 Park Lofts - 9th & Hope (41 Story Tower)
Zen Tower (50 stories)
Developer: Kawada Group
Residences at 9th & Flower (37 stories)
Fashion Institute of Design & Merchandising Tower (19 Stories)
NW corner of Flower and Olympic
Description: 110 dormitory apartments and 65,000 square feet northeast corner of Flower Street and Olympic Boulevard.
Hanover Tower (27 stories)
Northeast corner of Olympic and Figueroa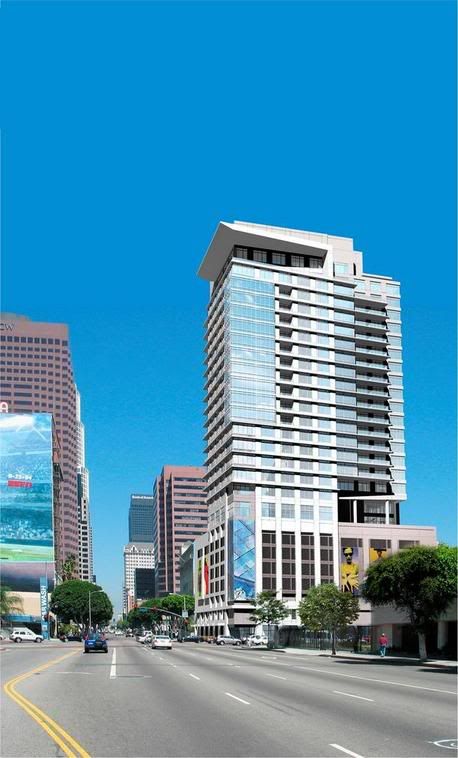 755 Tower
Elleven (13 stories)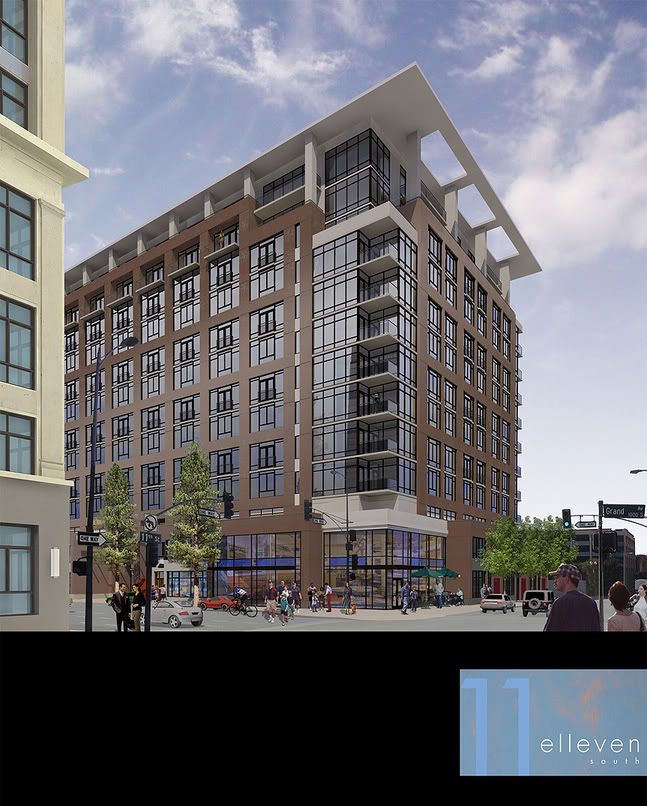 Evo (24 stories)
Luma (17 stories)
Hope Street Condominiums (25 stories)
The Medallion (Two 11 Story Towers)
The Colburn (10 Story Tower)
California Plaza 3rd Tower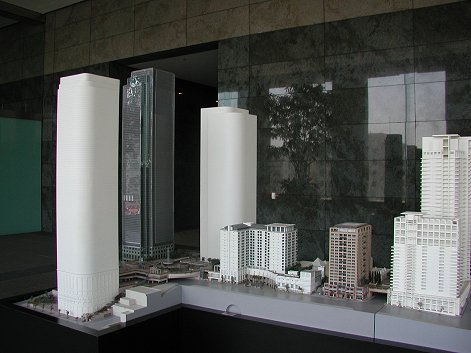 Little Tokyo Block Eight Project (20 story apartment tower)
Developer: Related Companies
Sci-Arc Towers (Two 50 stories each)
No Image
Developer: Merco Group LLC (Richard Meruelo and Daniel Villanueva)
12th & Fig Tower (15 stories)
No Image
Developer: Trammell Crow Residential Services
Description: 200-unit apartment building that will rise 15 stories above the corner of 12th and Figueroa streets.
Alexan Savoy Phase 2 (18 stories)
No Image
Developer: Trammell Crow
Alexan Savoy Phase 3 (25 stories)
No Image
Developer: Trammell Crow
iHope Tower (14 stories)
Developer: CIM
Herald Examiner Residential Tower (24 stories)