Discussion Starter
·
#1
·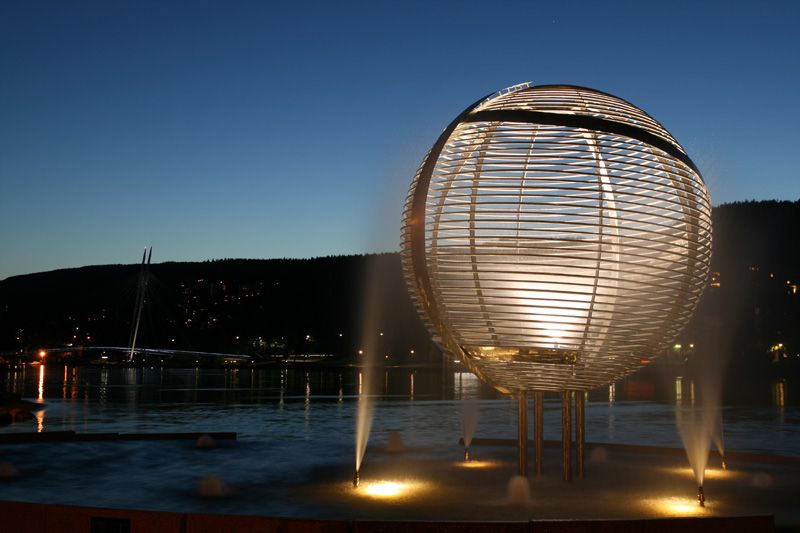 Facts about Drammen
- County capital of Buskerud County
- Located 40 km southwest of Oslo, where Drammenselva meets the fjord
- Population: 60.000 in municipality, approx 90.000 in metro
- Important road, railway and seaport juncture
Short history of Drammen:
Drammen was founded in 1811, when Bragernes, on the north shore of Drammenselva, was joined with Strømsø and Tangen on the south shore into one municipality. Over the years the city have incorporated more of the surrounding areas (Skoger (to the south) and Åssiden (to the west) and covers today an area of 137 square km.
The main industry was for many years paper production along the river as well as other mechanical, textile and manufacturing industries. (This the historical reason why Drammen still is below the national average education level). Especially the textile industry imported during the 1960s very many unskilled laborers from Turkey to work in their mills. Today, people of turkish decent is the biggest minority group in Drammen.
In this tread I will try to cover both current projects, give an overview over projects dating back to around 2000 (in the city center) and a broader overview of the ongoing city redevelopment (including Veipakke Drammen).
Project map: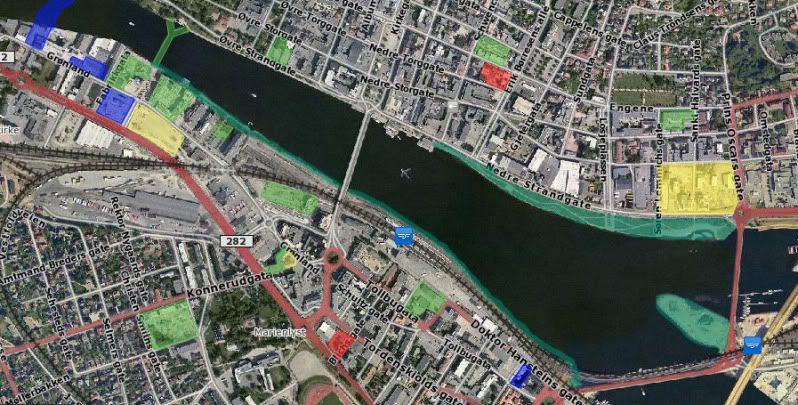 Legend:
Blue: Current (June 2009) projects
- Hotel Tollboden expansion
- NAV Drammen
- Comfort Union Hotel
- Øvre Sund bridge
Yellow: Recently completed
- Hotel Globus (refurbishment)
- Bragernes Strand
- Union Brygge kvartal 10
Light green: Older projects
- Engene Park
- Høytorget terrasse
- Gamle Kirkeplass
- Ypsilon bridge
- Papirbredden
- Union Pollen-kvartalet
- NRK-bygget
- Marienlyst Park
- Bueslaget
- Husbanken HQ
- Zitty
Dark green: New parks/boardwalks
- Holmenokken
- Bragernes Elvepark
- Strømsø elvepromenade
Red: Planned projects
- Parking Garage Skistadbygget
- Offices Bragernes
Everyone is of course welcome to contribute with facts, projects I've missed and photos