Discussion Starter
·
#1
·
BUILDING NAME: PARK PLAZA
TYPE: Residential tower + Office Tower
ADDRESS PLOT: 158 SHZ
HEIGHT METERS : 234m To spire
HEIGHT FLOORS : 56F, ( 20 office + 35 Res + 4 Service on Top +1 Basement )
COMPLETION DATE: End 2006
Park Place, architecturally designed by an international team, will become a spectacular addition to the skyline on Sheikh Zayed Rd and is set to be the most exclusive city address for corporates and residents.
The 60-floor building, designed to harness the elements, will implement a heat refracting technology never used in the Middle East before, to assist in keeping the building cool, thereby saving money and reducing the effects of air conditioning on the environment.
The building will be sheathed in a 'second skin', protecting it from the heat generated by the fierce Arabian sun as well as channelling cooler air around the inner layer of the building.
Originally inspired by the shape of a perfume bottle that Mr Bin Drai came across ten years ago, the building has been designed by an Australian firm, Cox Architecture Planning Design, following a design competition between six top international architecture firms who competed to meet the brief.
Once complete, the building will offer 15 floors of office space and a further 45 floors of residential apartments offering loft style minimalist living. Each apartment will have a louvered terrace, which can become an outdoor space in winter and an indoor space in hotter summer months.
Natural elements are included in the building's exterior and interiors, incorporating granite, wood, glass, steel and water to create a truly modern, minimalist space. Affording all the benefits of a serviced apartment, including a concierge, valet parking and optional laundry and cleaning services, the units will be unfurnished allowing residents and businesses to create their own style.
Another unique aspect of the building will be the development of a park, to be created at the rear of the building, complete with open-air auditorium where concerts, plays and festivals can be held. In addition, Park Place will become home to one or two of the world's most innovative dining concepts.
Speaking about his vision, Mr Humaid Bin Drai, commented: 'It has taken time to find the best team to take on this project and breathe life into it. With the unparalled designs created by Cox Architects, the vast management expertise of Asteco and the team's willingness to harness the latest technology available, I am thrilled this is finally beginning to take shape'.
'We are extremely excited and proud to be involved in this brave new project,' said Elaine Jones, Managing Director of Asteco Property Management. 'We have been involved in many of the major projects in Dubai but this is by far the biggest and most innovative. Focussing on the environment and technology as key issues in the design and build has not been done to this extent in Dubai before and we hope that Park Place will set a new trend for the future of Dubai's development',
Construction has started and is projected to be completed in 2006.
old renders, the tower has been redesigned:
NEW RENDERS
MAY 2004
AUGUST 2004
OCTOBER 2004
MARCH 2005
APRIL 2005
U can see the location on SZR
JULY 2005
Back side
NOVEMBER 2005
DECEMBER 2005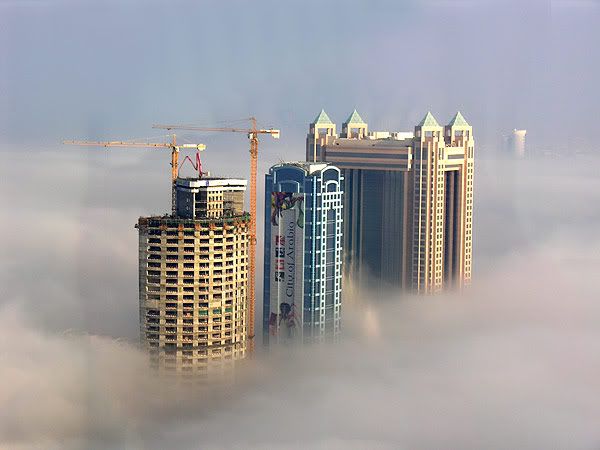 JANUARY 2006
Back/Side shot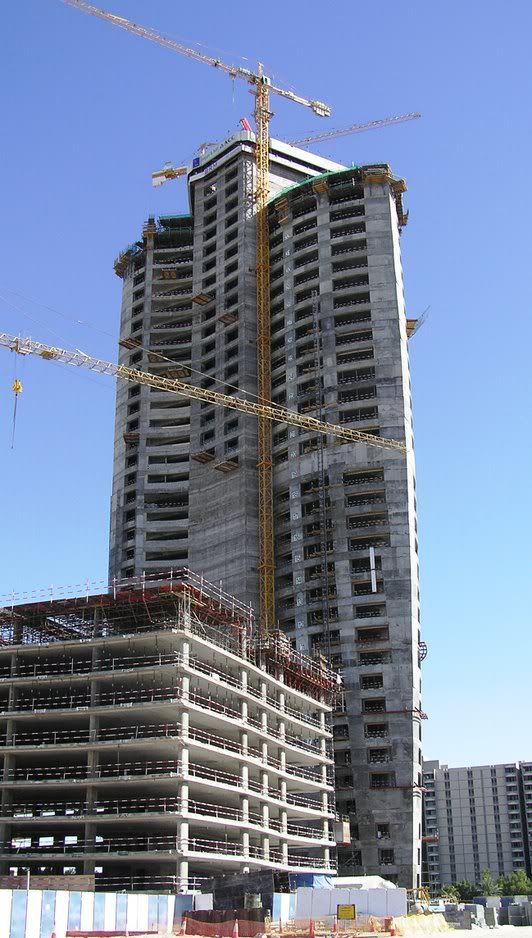 MARCH 2006
APRIL 2006
notice the facade.
---------
do we have more proper renders of the new design?