I spent over half my time in the city of Reno Nevada, and most of the other time I was at lake Tahoe in Nevada and California.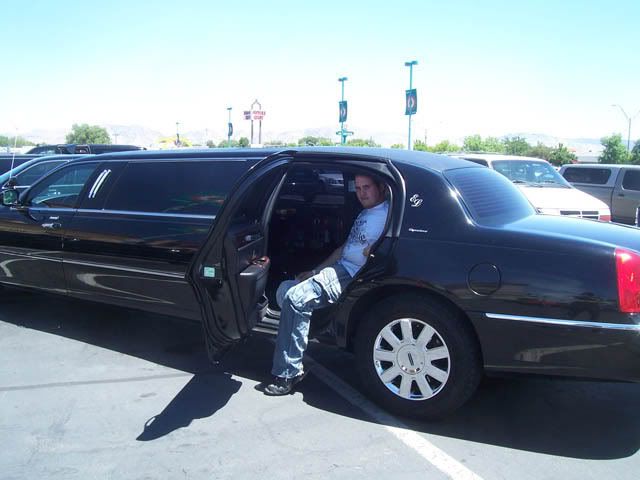 Arriving in Reno...
Home sweet home, N.Virginia Street Reno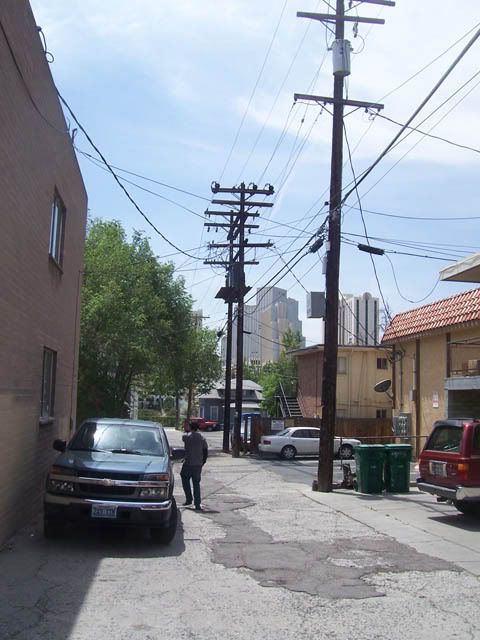 From the back of the house during the day...
Night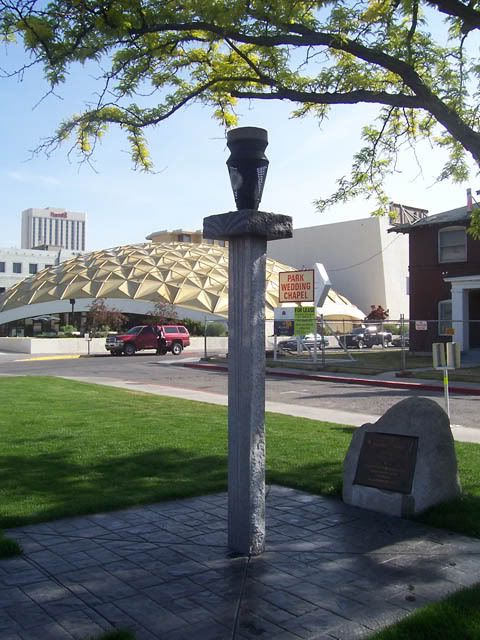 Dunno
1st day of work
Camped on the beach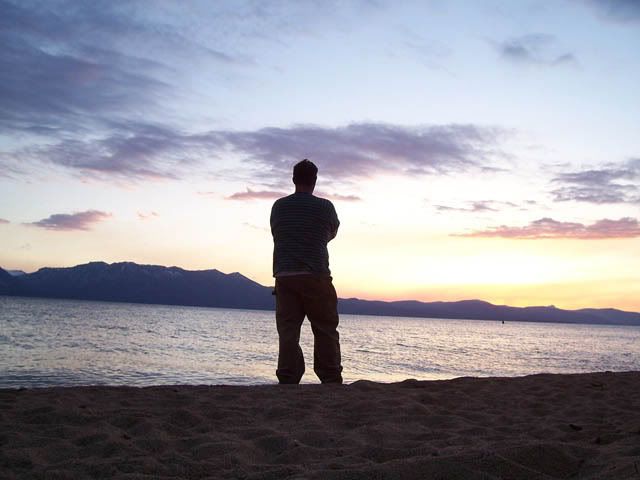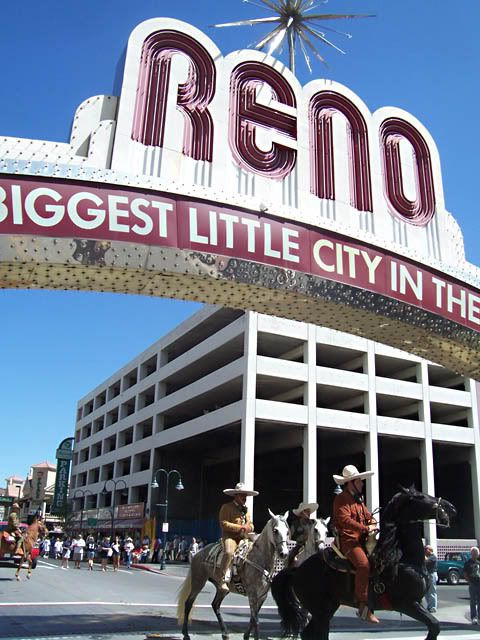 The Rodeo came into town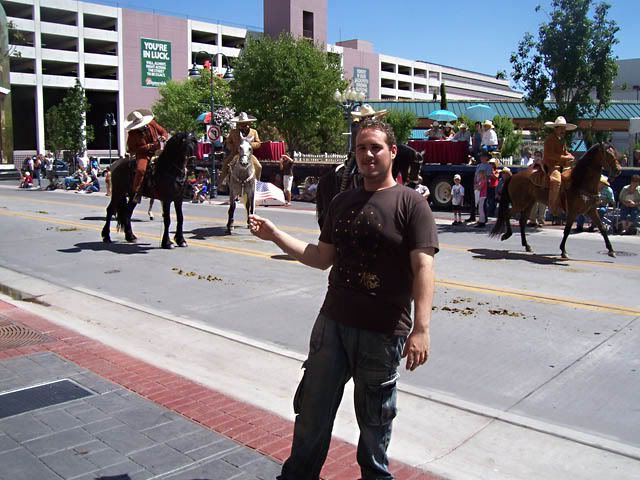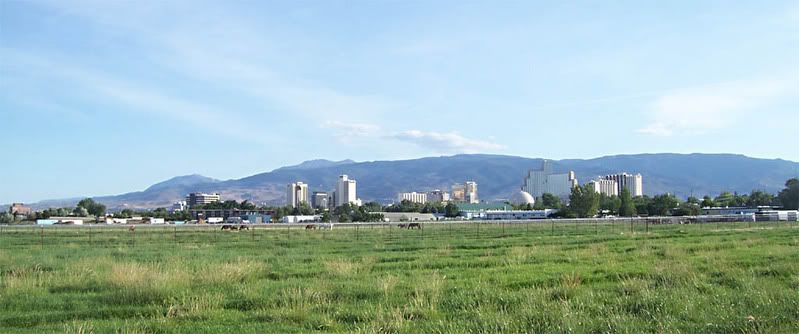 On the way there I took this shot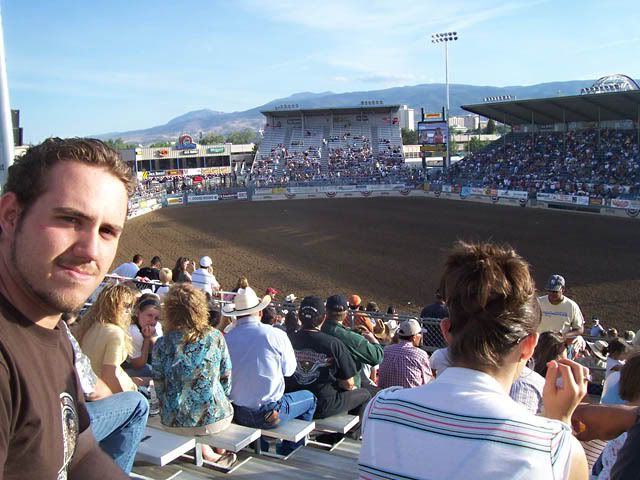 Me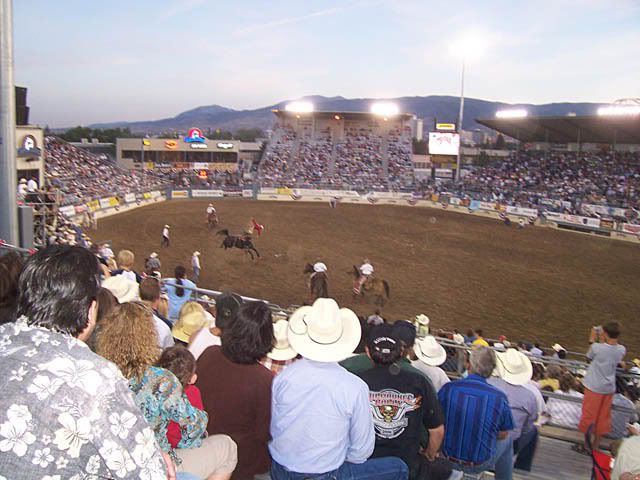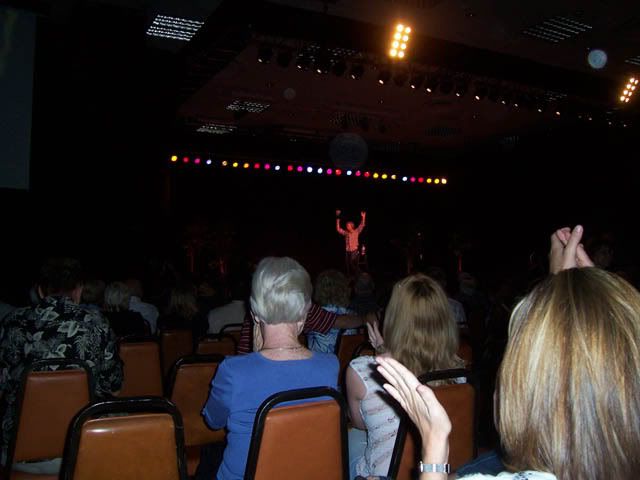 Next day I saw David Spade at the Sparks Nugget Casino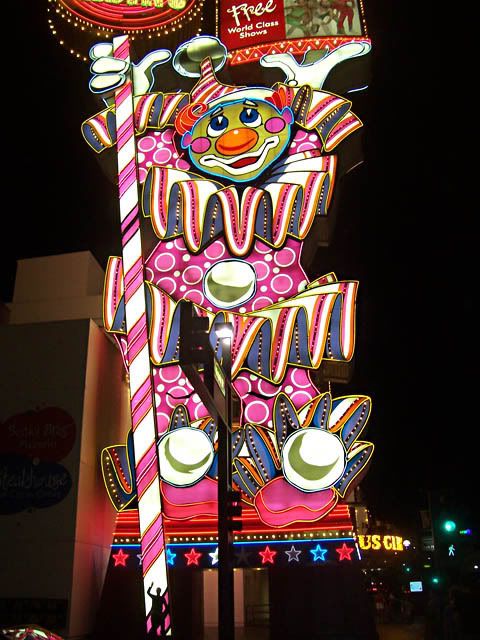 I'm in this at the bottom of the clowns lollypop thing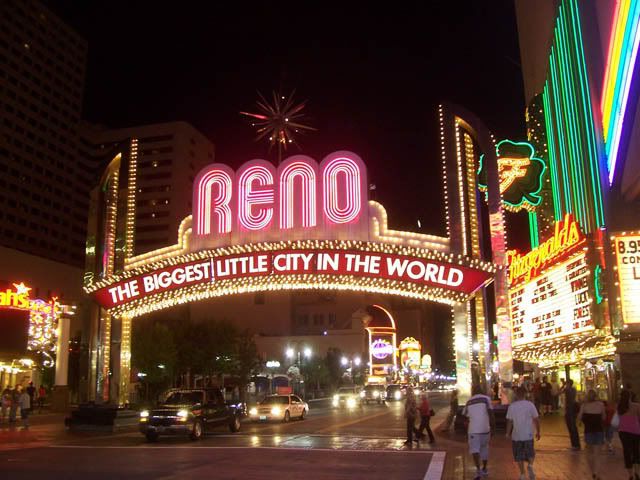 Holding up my local towns paper
After a massive $15 win at blackjack we celebrated with a 1lb 'Awful Awful' Burger.
The red dot indicate where I spent my time working, on the left in Nevada...on the right in California...if you look at the dot on the right it's right next to the lake Tahoe forest fire.