Location:
Little France
Value:
£600m
Developer:
Scottish Enterprise, NHS Lothian, The University of Edinburgh, Alexandria Real Estate Equities Inc
Architects:
Keppie Design, Allan Murray Architects, Michael Laird Architects, BMJ Architects, Sheppard Robson, Oberlanders
100 acre bio-tech hub - Scotland's key initiative in the development of its life sciences industry.
Official Site:
Edinburgh BioQuarter
Current Status:
U/C (Phase 4 Proposed)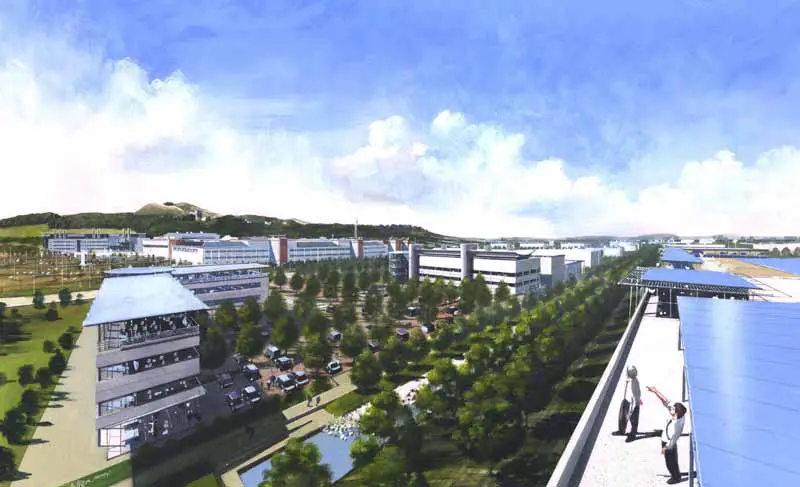 Initial BioQuarter masterplan by Keppie Design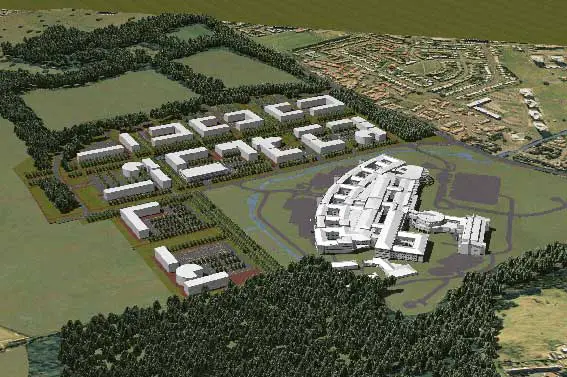 Current BioQuarter development
1.
Queens Medical Research Institute (QMRI)
- relocated to BioQuarter in 2004, with 650 researchers working on projects related to inflammation, cardiovascular disease and reproductive health.
2.
Site of the Royal Hospital for Sick Children
, part of NHS Lothian's University Hospitals Division, a 600-bed paediatric facility offering a full range of acute, surgical, day - and acute care services planned to move to the BioQuarter Campus in 2016.
3.
The Anne Rowling Regenerative Neurology Clinic
- created with a £10m donation from author JK Rowling to develop new therapies for MS and related conditions.
4.
University of Edinburgh Medical School
- 250 researchers and clinical teaching staff working across the full range of medical conditions.
5.
The Royal Infirmary of Edinburgh
- a major 900-bed teaching hospital providing a full range of acute medical and surgical services for the Lothian region as well as specialist services for South-East Scotland.
6.
Site of the Brain and Body institute
(planned for 2016), bringing together 500 researchers in neuroscience, neurology and psychology on the BioQuarter site.
7.
Nine
- a three-story multiple occupancy building for life science companies from start-ups to major international businesses. Includes meeting rooms, an AV suite, restaurants, offices and laboratory facilities.
8.
The Scottish Centre for Regenerative Medicine
- 230 researchers working on stem cells and other regenerative therapies for conditions such as Parkinsons', Multiple Sclerosis, Diabetes and Motor Neurone Disease.
Nine
by Michael Laird Architects
£24 million 10,000 square metres bio-incubator facility is dedicated to housing start-up companies and established pharmaceutical companies.
Scottish Centre for Regenerative Medicine (SCRM)
by Sheppard Robson
£54 million 9,000 square metres facility, dedicated to the study and development of new regenerative treatments for human diseases.
Anne Rowling Regenerative Neurology Clinic
by Keppie Design
£10 million state of the art research clinic.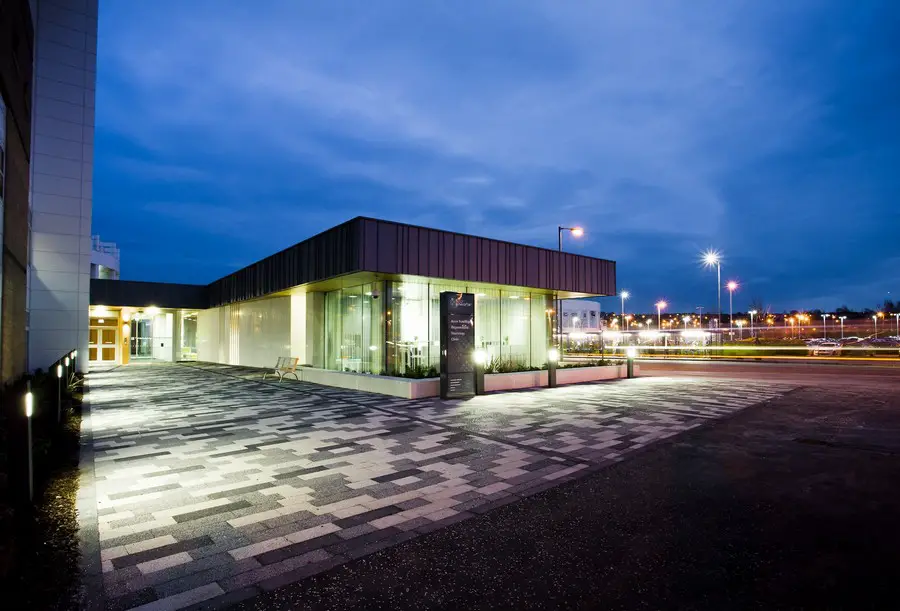 BioQuarter future development concepts by Oberlanders (now superseded?)
BioQuarter Phase 4 Masterplan by Allan Murray Architects
In 2009, Scottish Enterprise purchased further land (Phase 4) to the south east to ease the pressure on earlier phases.

The EBQ Partners are now developing a new Masterplan for the whole of the Edinburgh BioQuarter.

To fulfil the ambition of the BioQuarter to become one of the top Life Sciences destinations in the world, a new masterplan is being developed to make sense of the Quarter as a whole and to create a new and vibrant part of the city - the kind of environment that will attract people to work in, stay in, and visit. It will complement the urban regeneration elsewhere in this part of the city, and enhance Edinburgh's network of green spaces with a new park and woodland.

The Scottish Government promotes better placemaking as one of its National Outcomes, encouraging the creation of "well-designed, sustainable places." These are "vitally important to the social, environmental and economic success of our cities". This is echoed in the City of Edinburgh Council's Standards for Streets, at the heart of which is an imperative to create "good public realm quality in a consistent manner across the city."

The purpose of the Masterplan is to create a cohesive whole, connecting the various parts of the Quarter together, and integrating it into its surroundings. It will create a coherent layout of streets, public spaces and landscapes within a flexible structure that can adapt to unknown future requirements. Masterplans like this need to be capable of incremental growth, and be flexible enough to accommodate change.