Tulip Group -Is Pattaya Ready for an Office Building


High Profile Pattaya Developer Tulip Group considering Pattaya's first ever Office Building

FOR IMMEDIATE RELEASE
PRLog (Press Release) - Apr 23, 2012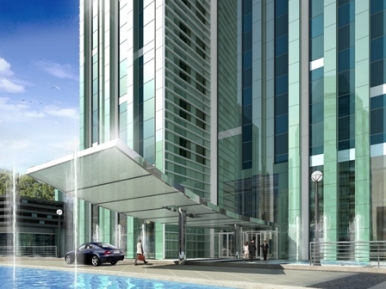 On my Travels around meeting developers and agents over the years, once in a while the subject of Pattaya having the need for Office Towers comes up in conversation. These discussions normally end up with the conclusion of yes-But.
The "but" being that it's a pretty big risk for a developer to take such a project on, because the overall expense is the same as building a Condominium , and let's be honest here most developers know that they will sell the condominium units if the design, price point and location are good enough.
With an office building there really isn't that confidence that there will be sufficient takers as such.
But let's look at the bigger picture, most people I know in business here end up with a Shop house of 2-3 storeys with staff spread over a couple of floors, and yes the day in day out grind of climbing stairs to discuss something with a staff member on the third floor is not exactly an efficient way of doing business (apart from the those who enjoy their daily fix of fitness)
With the recent floods in Bangkok still fresh in the minds of Business owners in the Capital, more and more businesses are moving if not all, but part of their operations out of the Capital, recently it was reported that a number of the large industrial estates near laem chabang are now full, in-fact there is a very long waiting list.
So with all of this in mind, I was very interested to read in Bangkok Post recently that Tulip Group were in the planning stage of building Pattaya's first very own office tower, and I naturally felt the urge to dig a little bit deeper on this and try to confirm whether or not this was the case or not.
Thankfully I had the opportunity to grab a few minutes with Vice President for Tulip Group Jason Payne at the recent Tulip sponsored, Movers & Shakers at St Regis Hotel in Bangkok, and ask him if Tulip Group were actually going ahead or not?
"Dave if you could work from a super modern serviced office space with adequate parking, security, branded restaurants on your doorstep and it was priced correctly would you move your operations" was Jason's reply and question, well without really giving it much thought, my answer was a resounding yes of course I would consider it, and it seems like in the past 5 months this is the answer that both Jason and Kobi have been receiving from most they ask.
The Bangkok Post reported that Emerald Tower Pattaya will be offer a total leasable area of 28000 SQM and will rise to a majestic 44 storeys on Sukumvit Road and will be launched this year, Jason confirmed to me that planning and preparations were all ongoing, but could not (would not) confirm any specific details. "We have been working on what we can achieve with this office Tower, as far as design, functionality and cost, which will be the major factors in whether or not businesses both locally and in Bangkok will lease the space, and we are confident that Pattaya is now ready for this" said Jason
So in conclusion it does seem that Tulip Group are very close to bringing us Pattaya's first ever office tower, whether or not we will see the end of Shop house business model remains to be seen, but one thing is for sure Pattaya is growing all the time and proactive developers like Tulip Group, and many others in the this city are set to change the skyline of Pattaya forever.
Will it ever stop? Will Pattaya keep on growing? Will Pattaya become a Business and Leisure destination, the, second city to Bangkok, all questions remain unanswered, but I foresee many new chapters in the Pattaya journey.
http://www.tulipgroup.co.th
By David Buckley Real Estate Magazine Thailand