FC Empoli Stadium
Nuovo Stadio Carlo Castellani​
FC Empoli
is based in the town of Empoli (Florence metro area, Tuscany region, Italy)
See more about
FC Empoli
>
info
The old Stadio Carlo Castellani, built in 1960s, will get an huge restyling / upgrade.
Today, the City Council and the football team presented the new property stadium of FC Empoli during a press conference.
According to plans the new stadium with a capacity of 20,266 seats.
The stadium will also include FC Empoli Museum, stores, restaurants, services.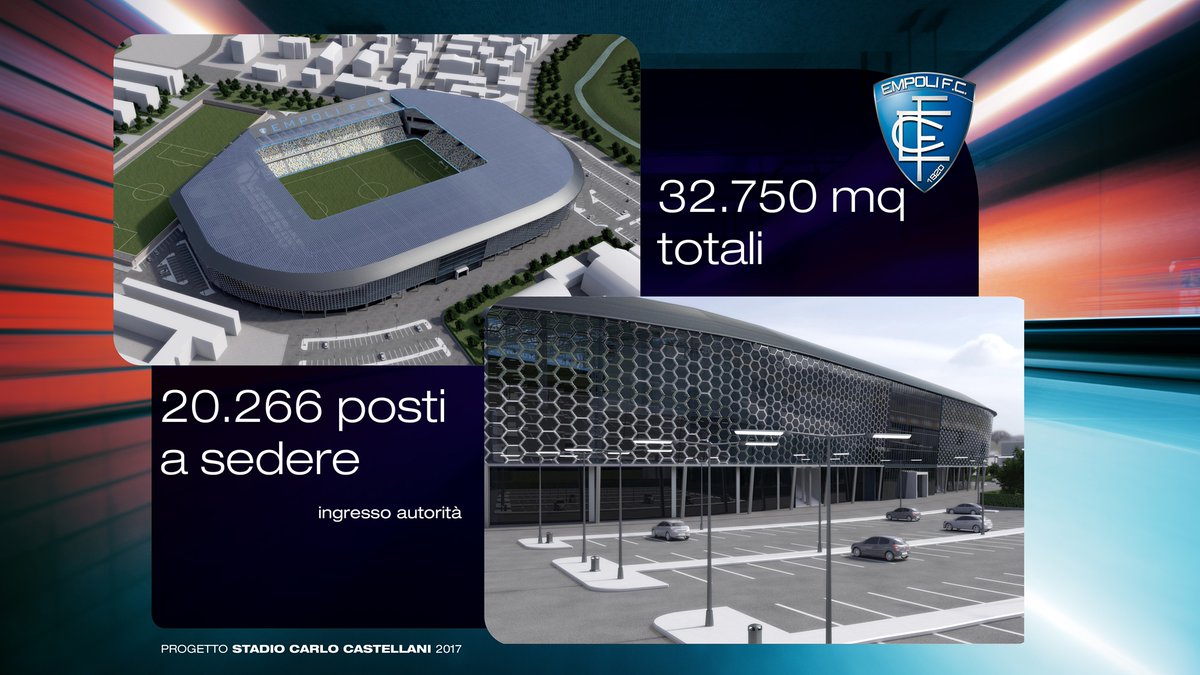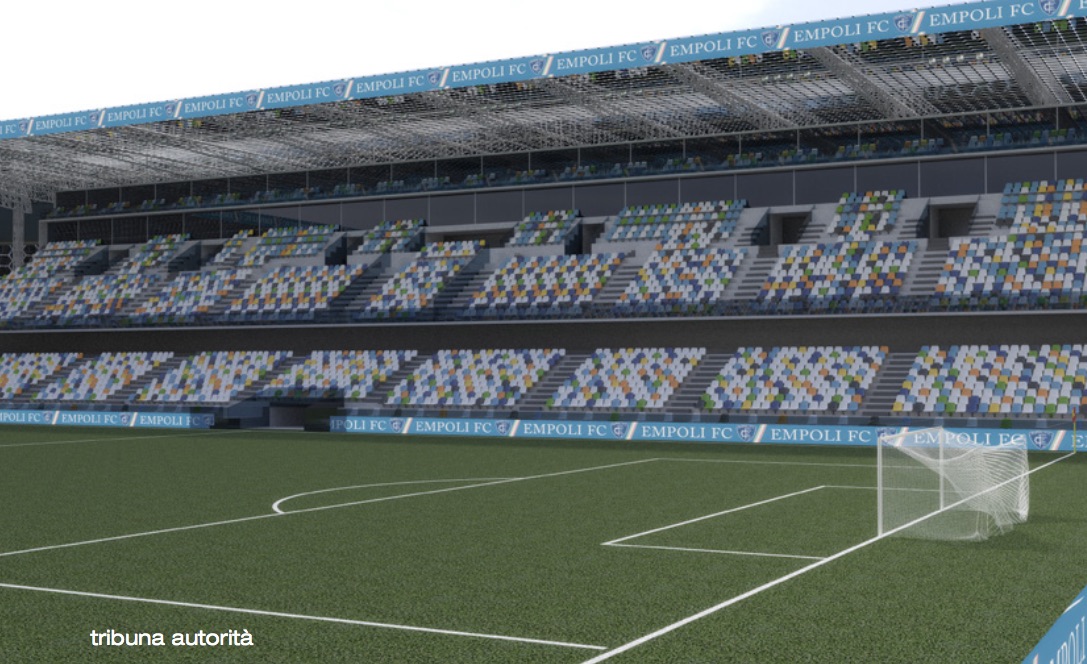 http://www.pianetaempoli.it/nasce-il-nuovo-stadio-castellani/
http://www.ilnapolista.it/2017/04/lempoli-presenta-stadio-castellani-20mila-posti-spalti-vicini-campo/
https://www.facebook.com/empolifcofficialpage/posts/1917545805199260
​