Discussion Starter
·
#1
·
I quite like this building, I've always looked at it from a distance and thought it looks like a decent office tower. But close up it seems to be in a bit of a state, it looks quite run down, and from what I can see only the low rise part of the building seems to have anyone working in it, and they don't use the proper entrance, which looks absolutely delapidated, the car park is empty too.
It's a shame, because this could be a very nice building, it probably was before it was empty, what's even more weird is that unlike every other office block in Birmingham with space available, it doesn't hve a big sign across it's upper floors offering great rents. It'll only start to look shabbier if they leave it like it is, so hopefully someone will start renting soon. Or even buy the thing and refurbish it, it looks good now, but a good reclad could make it look brilliant.
Shining nicely here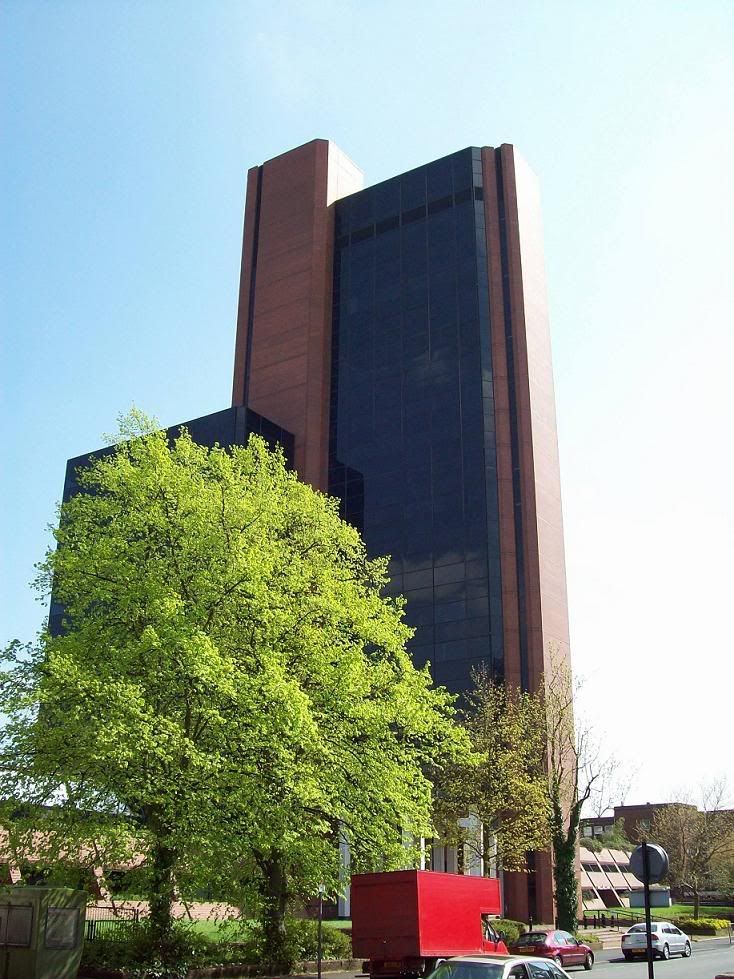 and here
here's the shabby entrance
There are weeds growing between the paving stones, makes it look abandoned.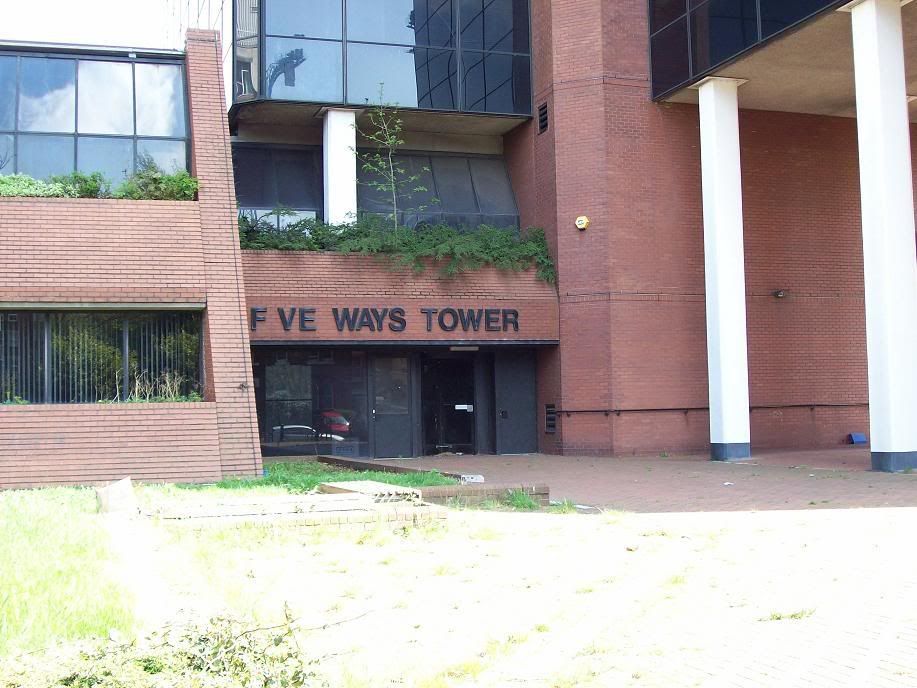 And here's a broken window and spandrel, people won't want to rent it in this state! Somebody tell the owner.
Overall a very photogenic building though, reflects the sky brilliantly.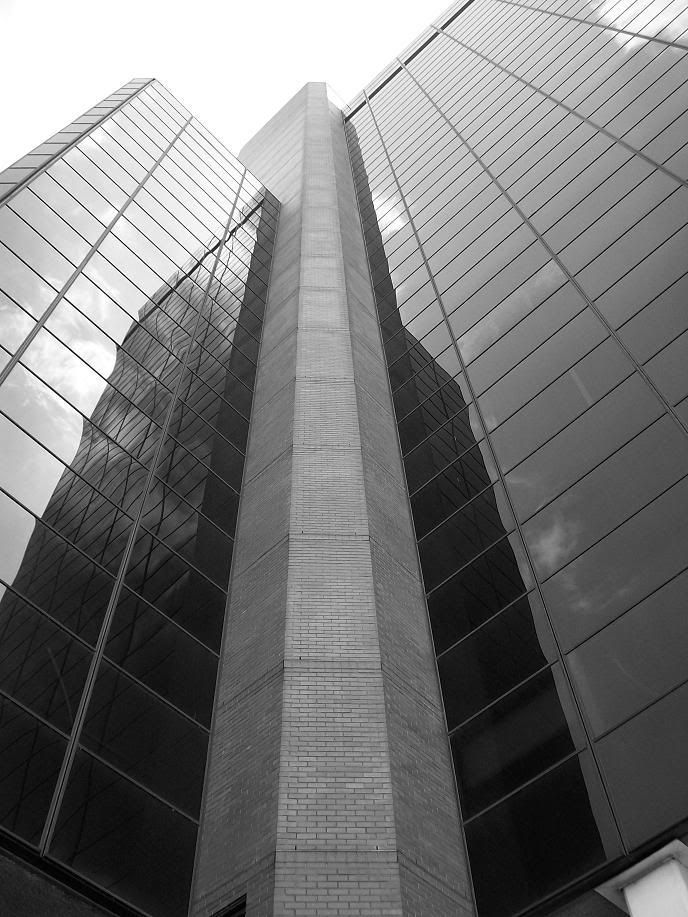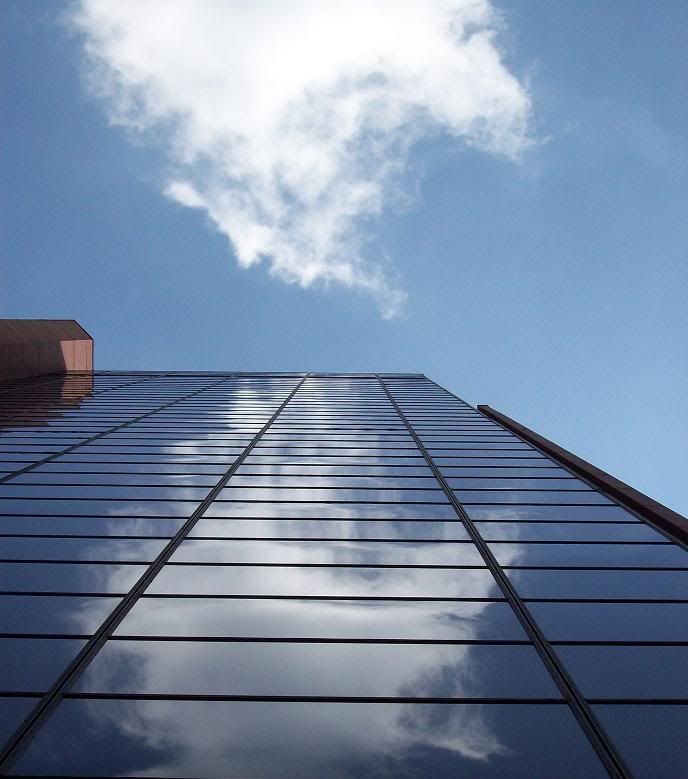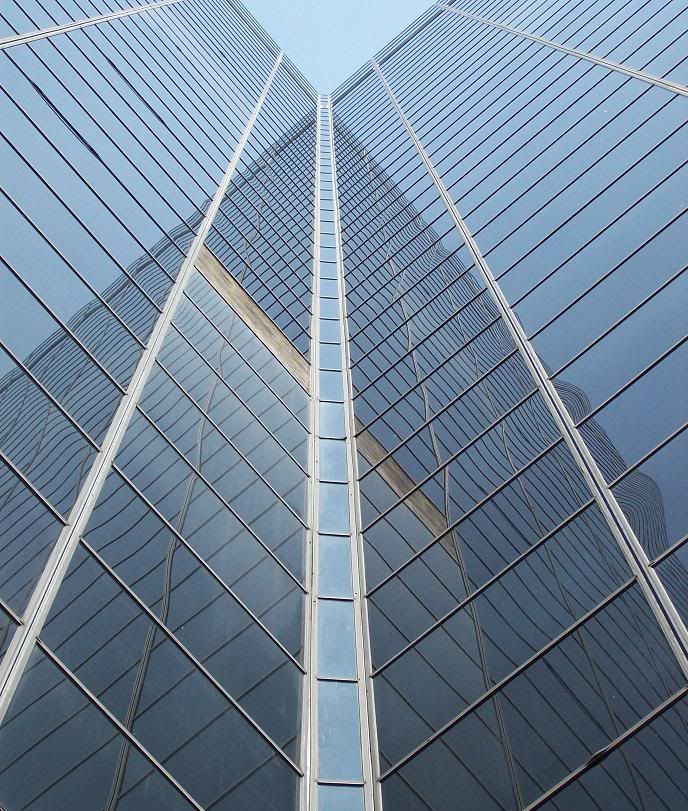 A couple of long distance shots.