Discussion Starter
·
#1
·
Pictures are from last winter (burrrr!!!).
Flint's Woodcroft Estates neighborhood was founded in 1925, and was home to many of the early automobile executives. Still home to the city's upper-class, Woodcroft is located on the southwest side of the city (area number 1 on the map), across the highway from the remaining GM factories and Bishop Airport.
The Carriagetown Neighboorhood (area number 2 on the map) is adjacent to the northwest side of downtown Flint. It's name comes from the fact that it was home to the Durant-Dort Carriage company, which would later turn into General Motors. This neighboorhood has seen a significant amount of decline over the years, but it starting to reap the benefits of the downtown redevelopment that has been occuring in Flint, as well as an increase in demand for student housing at UM-Flint and Kettering University.
Let's start with Woodcroft: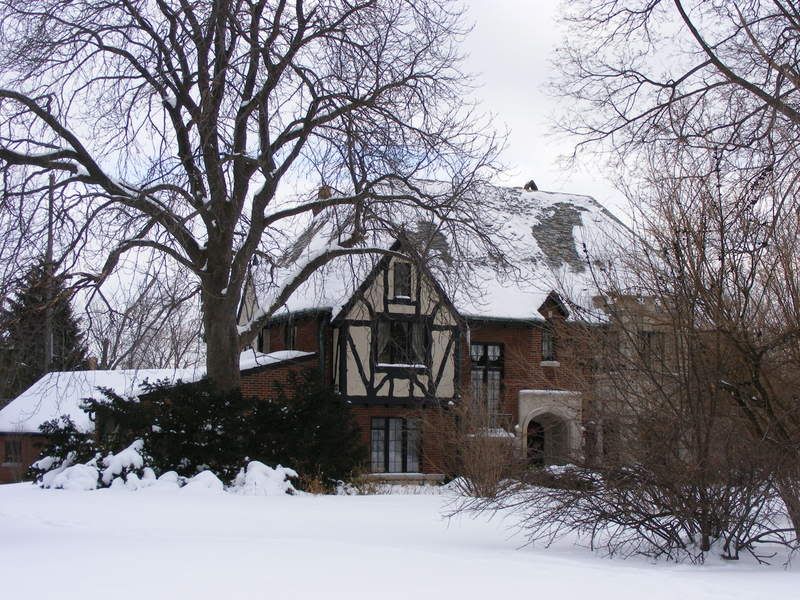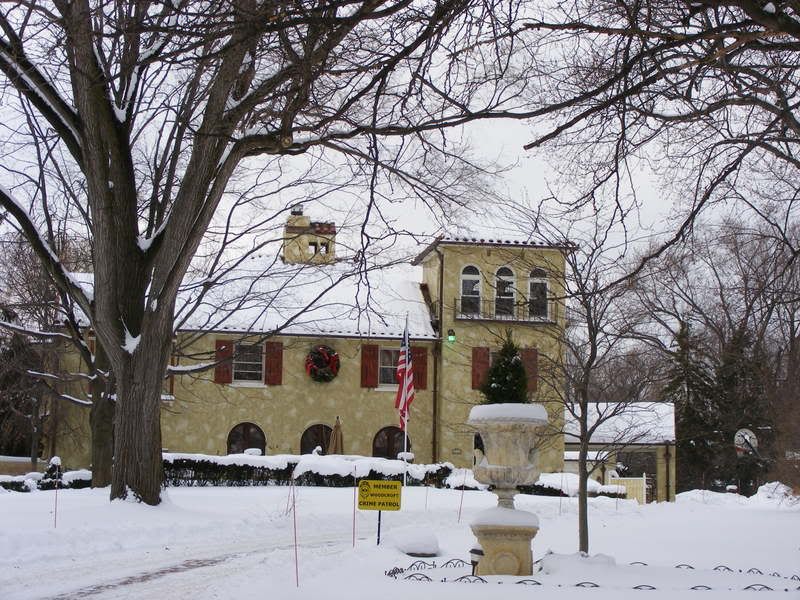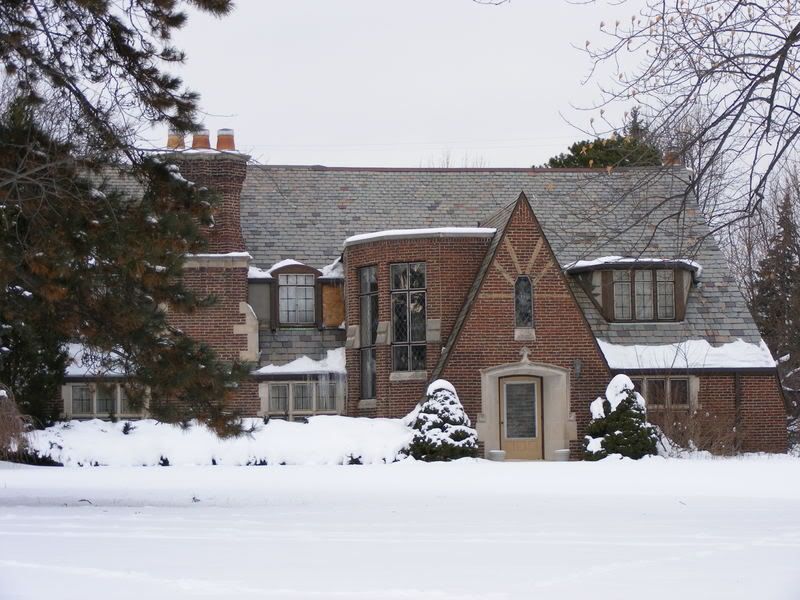 The GM Complex peaking out from across the golf course and highway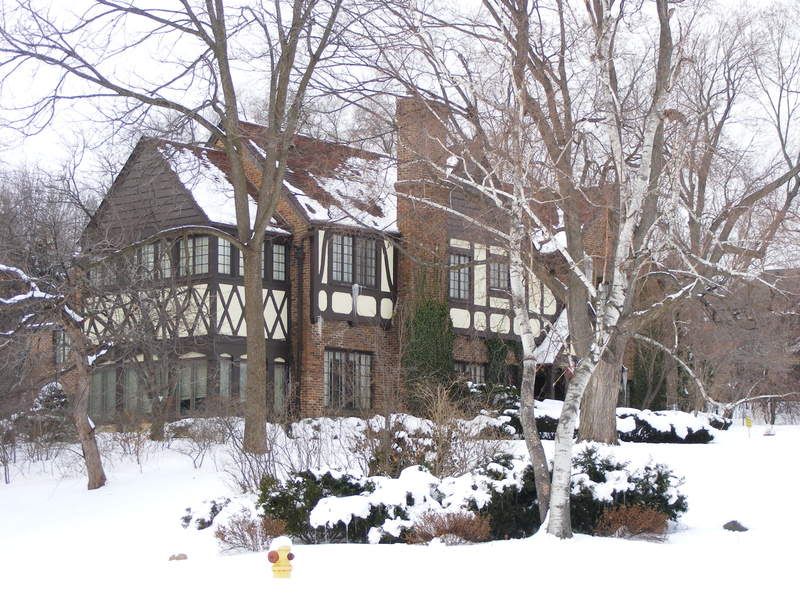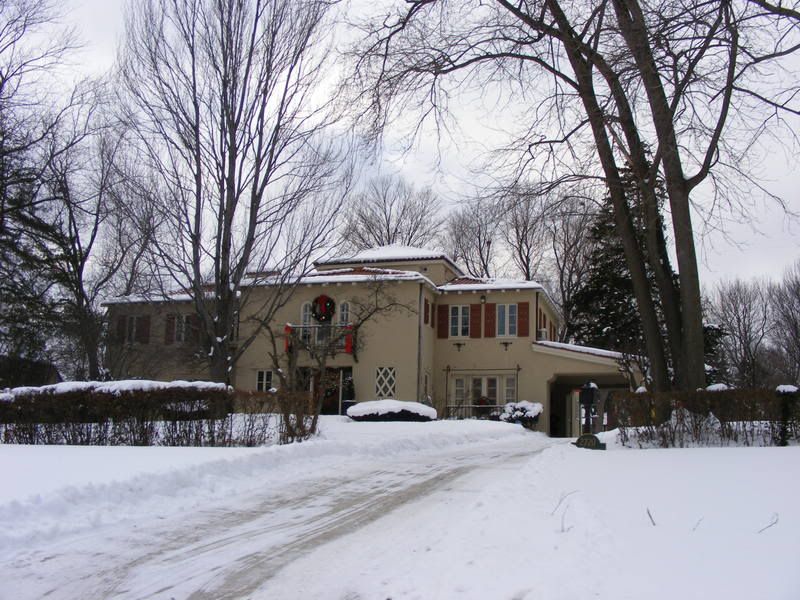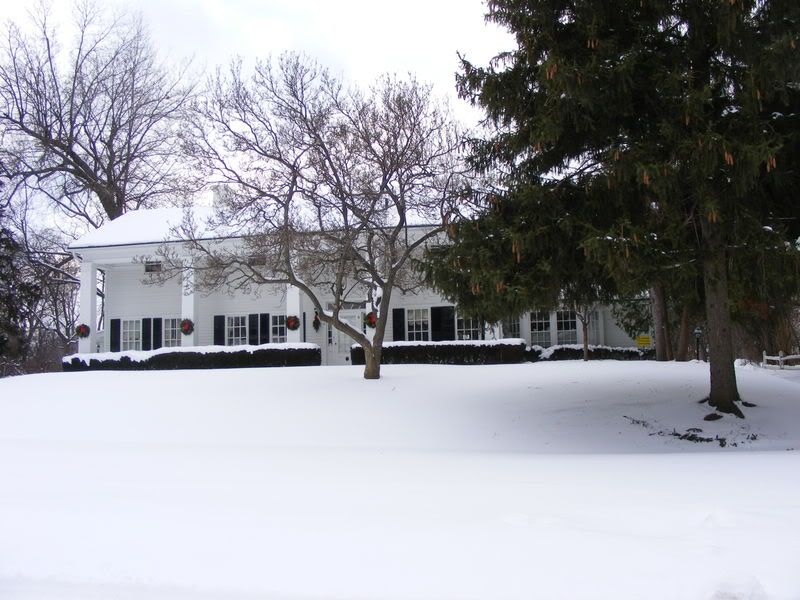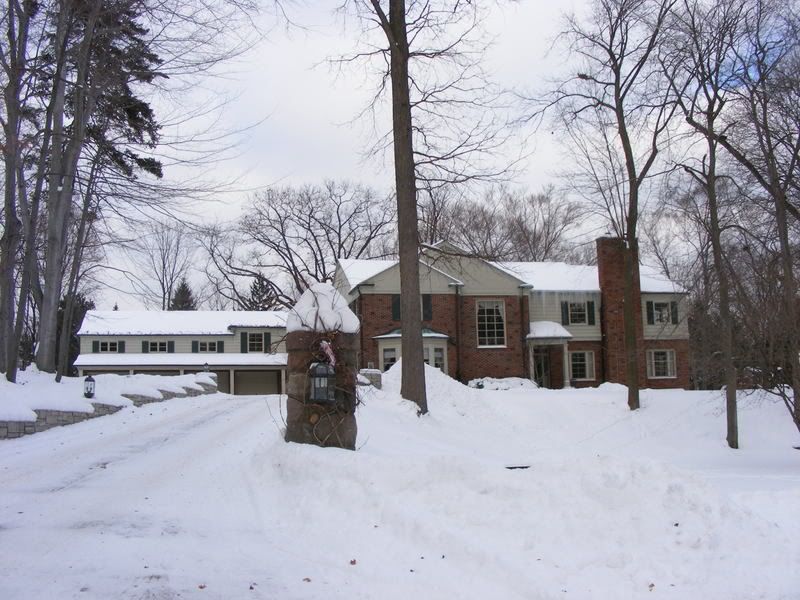 Underground house
Now onto Carriagetown.
The Durant Hotel, under renovation: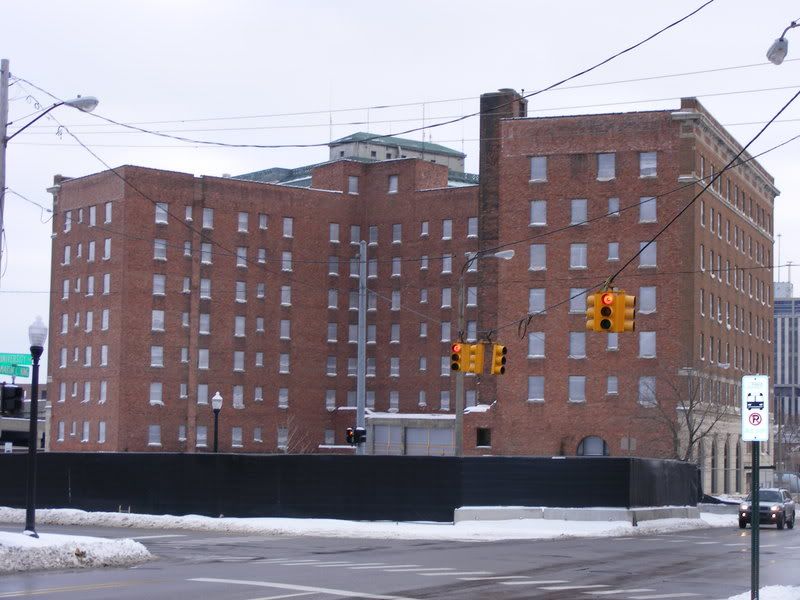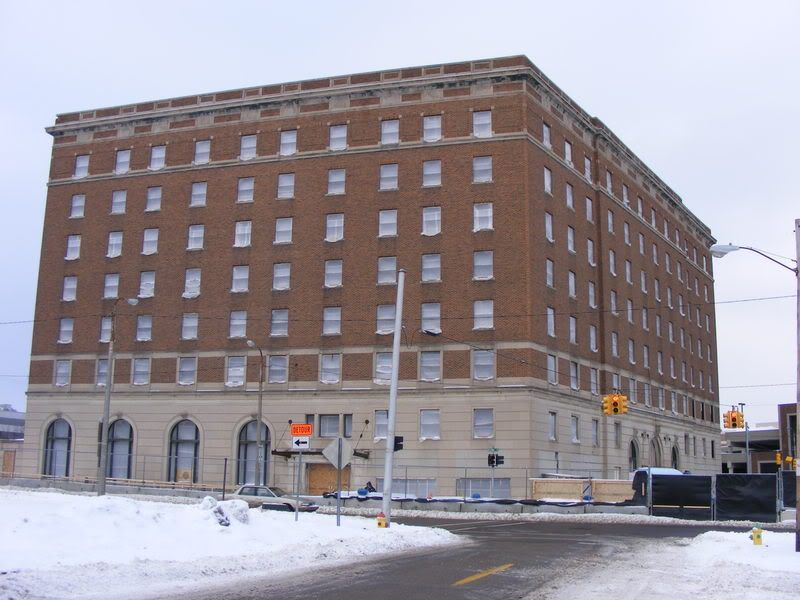 View of downtown
Recently renovated Berridge Hotel (from a different day) and Tinnlinn house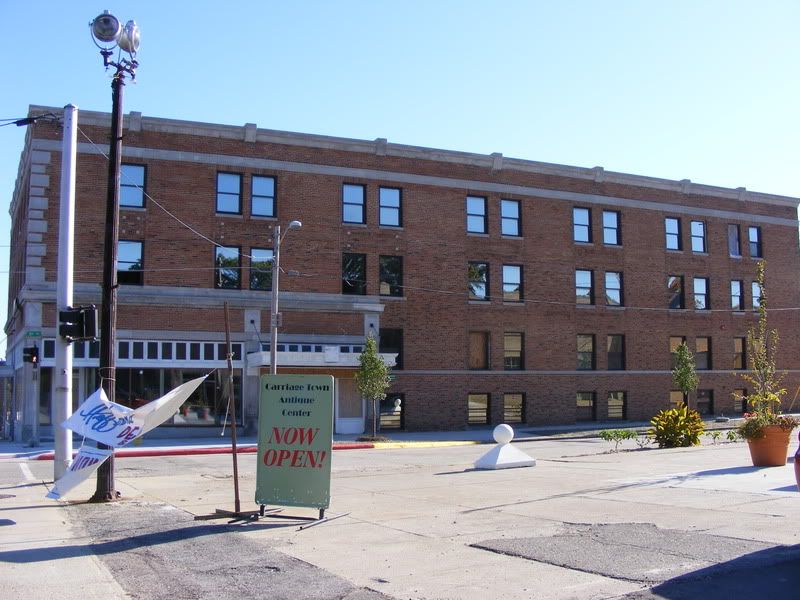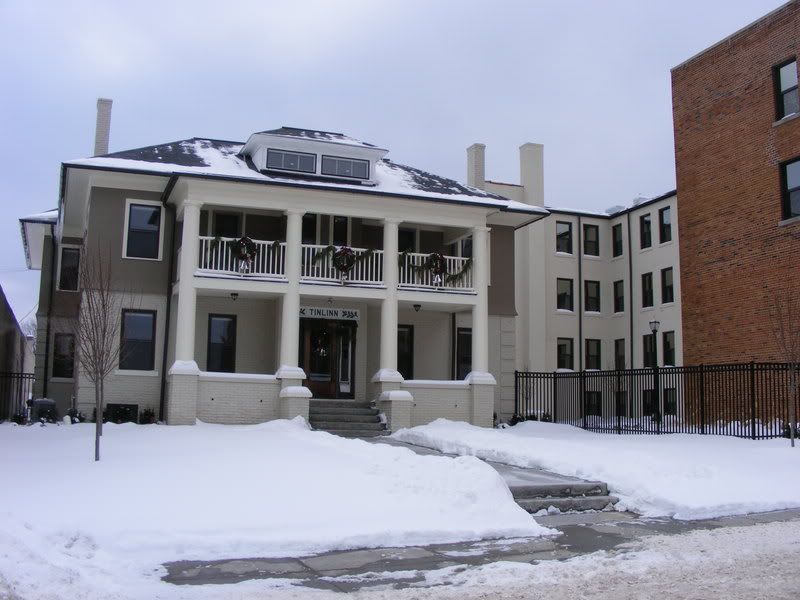 Stalled Manhatten Place condo project
The Flint Road Cart Factory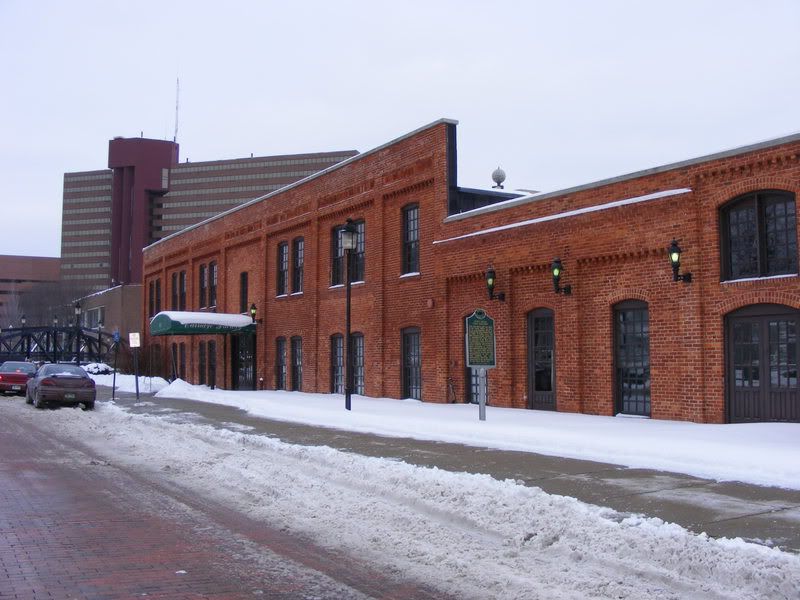 The Durant Dort Carriage headquarters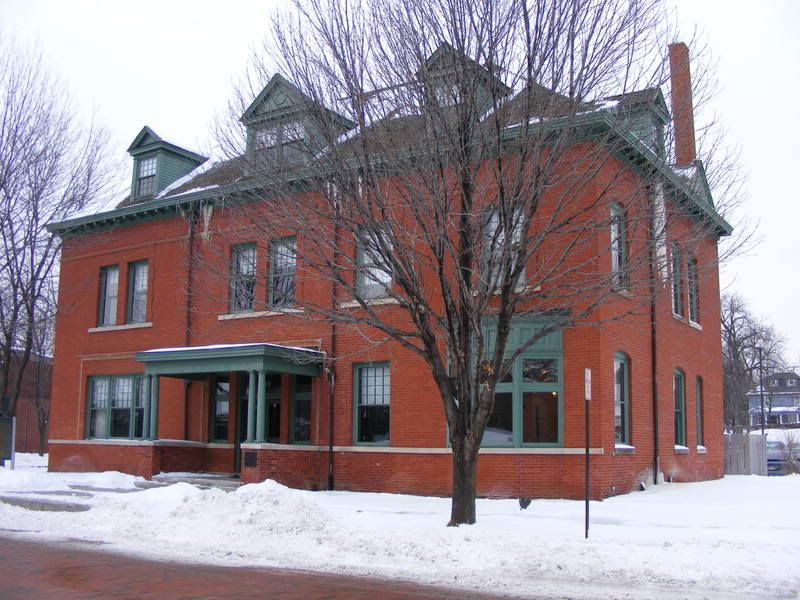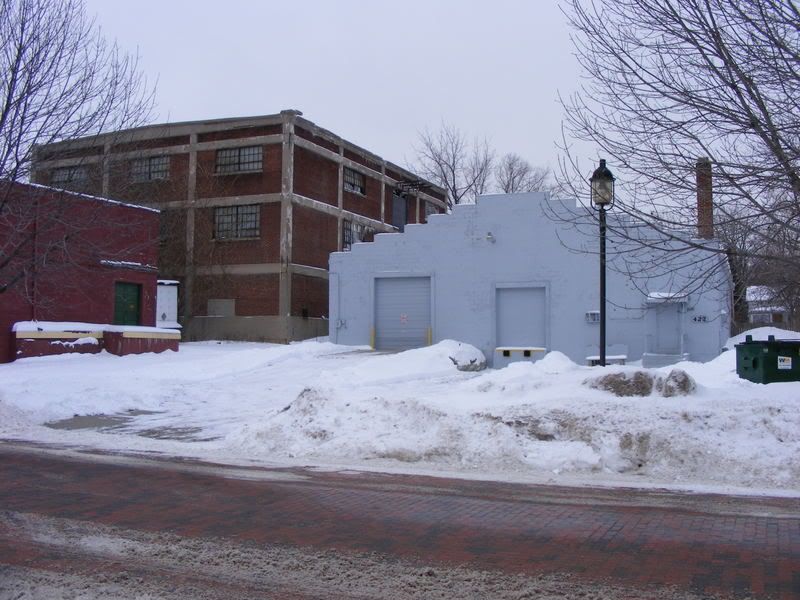 New Townhomes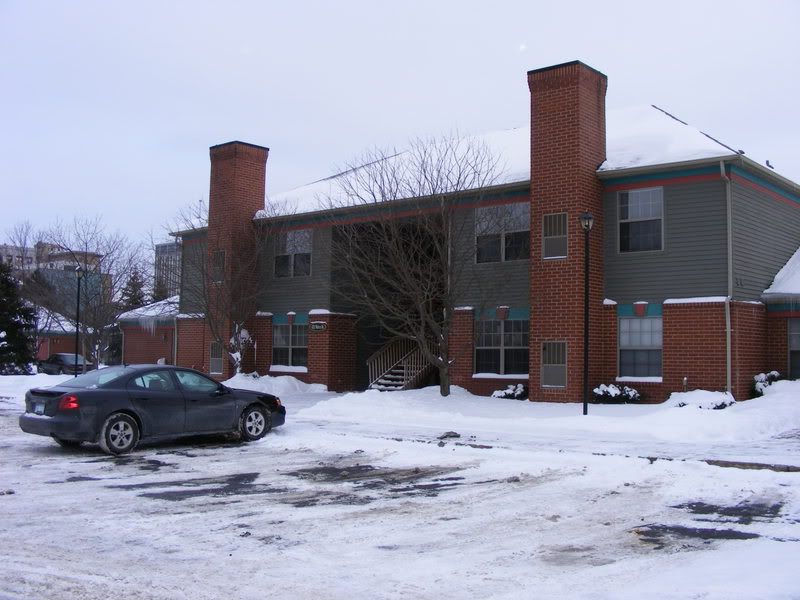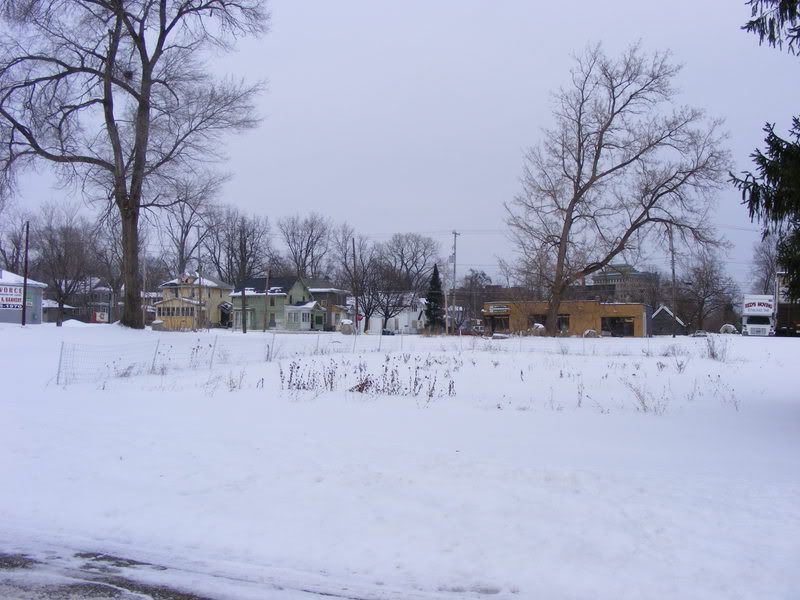 The old "Chevy-in-the-hole" site
Renovating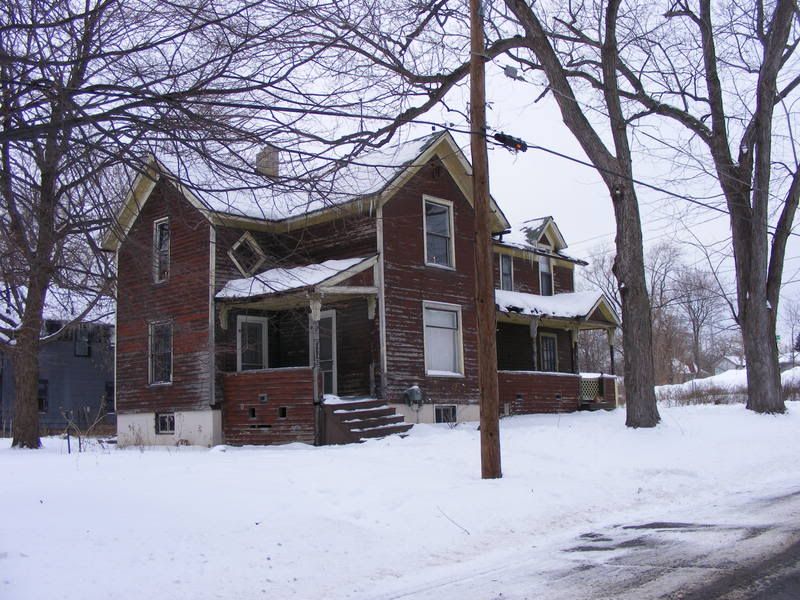 Native American burial site that stopped construction of 10 new homes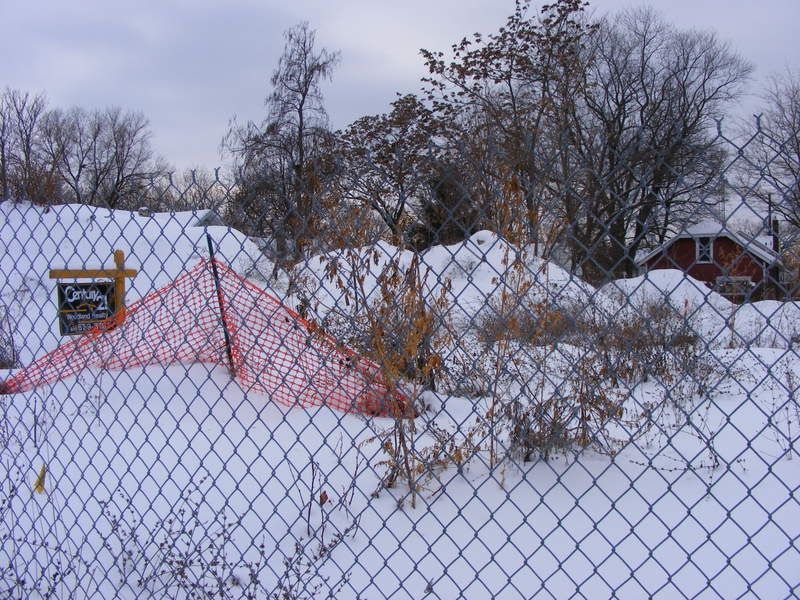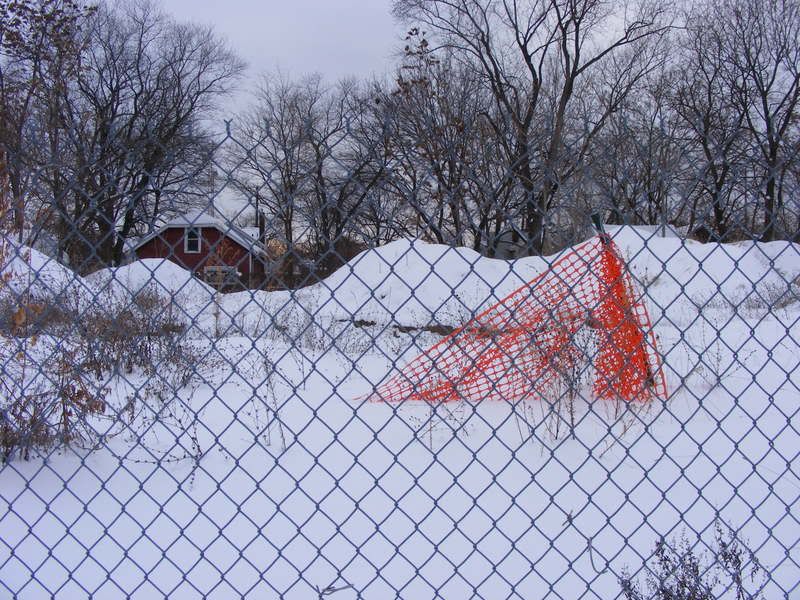 Not stopping them from fixing up an existing house, though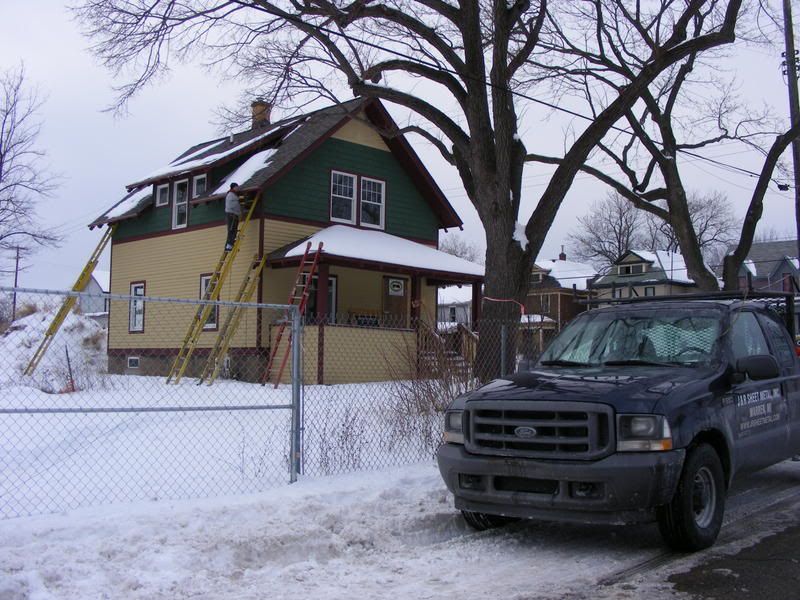 Garbage day
Next renovation project?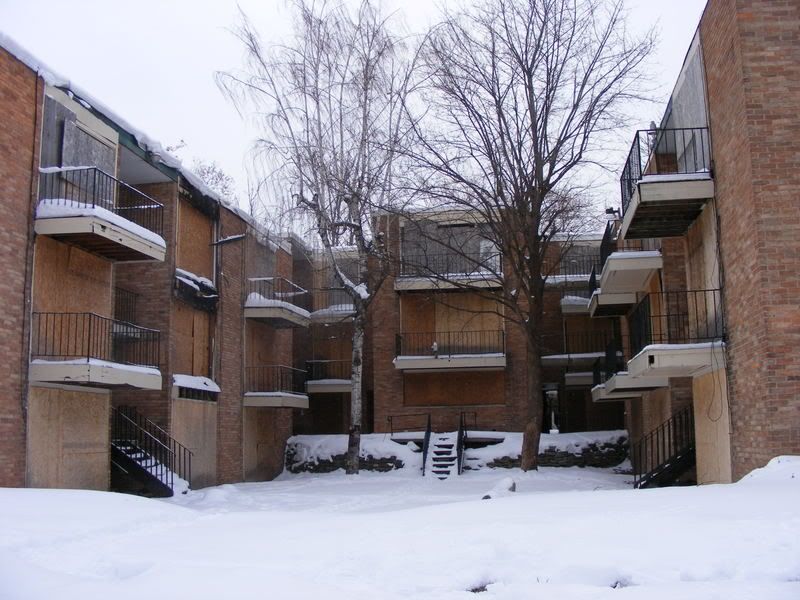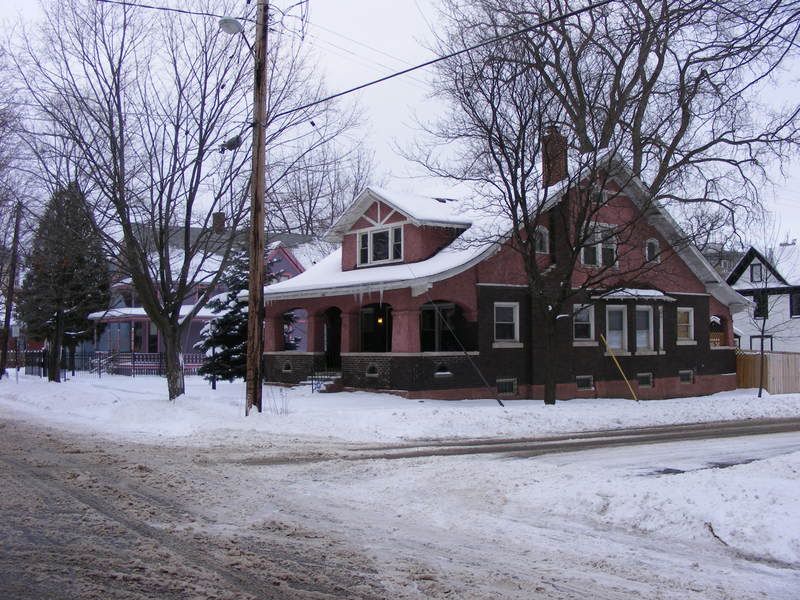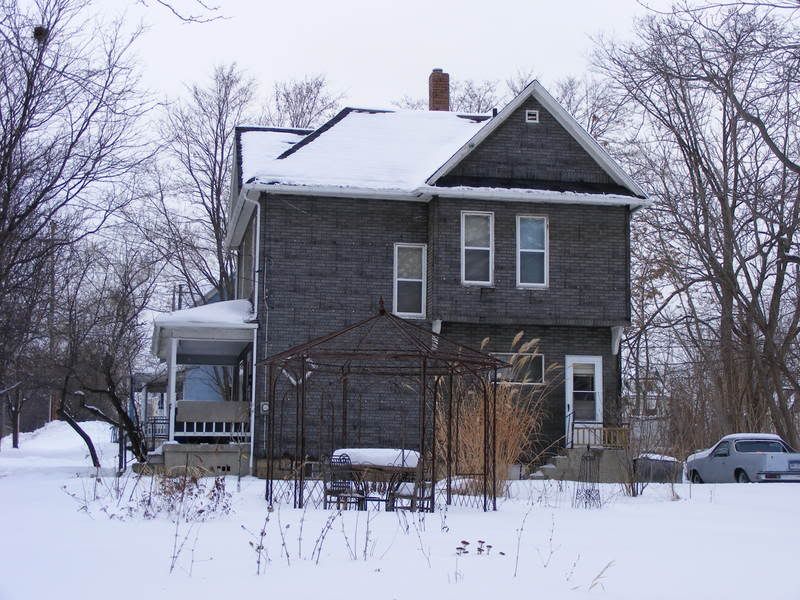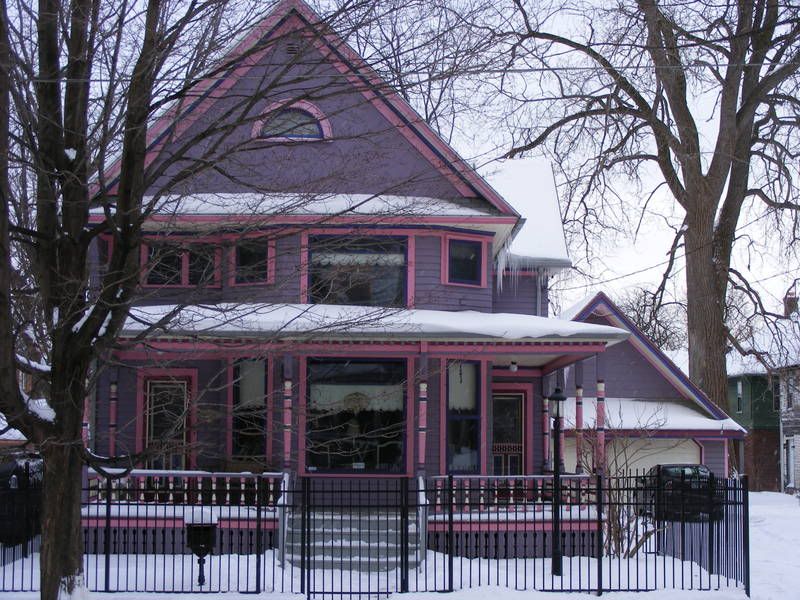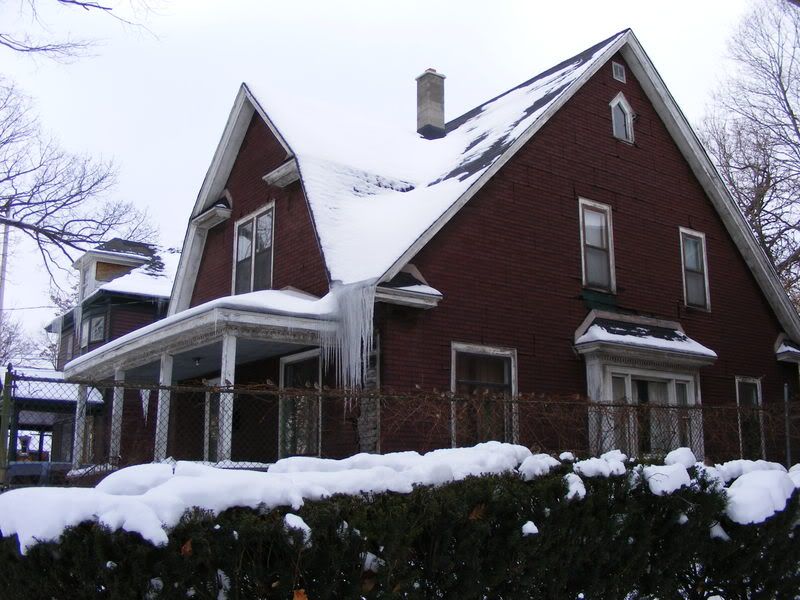 New deli across from the Berridge
Gained a business, but losing another