Hi everybody
,
I see that there werent thread on Paris and Great Paris (only La Defense)
This night (when I have time), I will post here parisians and co projects, with informations, news, statuts, photos.....
See you later
Fondation Louis Vuitton pour la création
Place: Paris Bois de Boulogne
Statut: UC
March 2008 - 2014
Architect: Franck Gehry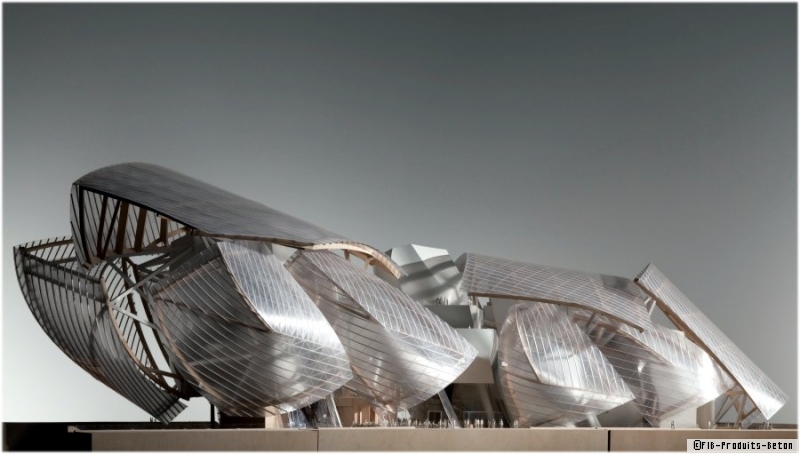 By Pierre MM (Flickr)
Roissy Charles de Gaulle Airport
Project: New Terminal 4, for Skyteam, StarAlliance and One World.
30 millions passagers
Date: 2024 for the 1st part of 9 millions
Following upon the work of internal renovation of the terminal 1, ended March 5th 200946, renovation work of the outer spaces and the restoration 90 000 m2 of facades, revealed by four luminescent rings, ended on June 30th 201131. Every year, from 2008 till 2014, one of seven satellites of boarding of the terminal will be renewed, with restoration of facades, for a total amount of 35 M€.
Terminals 2 In and 2C will be renewed for the 2nd half-year 2013 and were connected by a building of more than 16 500 m2 of a cost of 71 M€ on a total of 106 M€, the construction of which began in February, 2010 and which was put in service on March 28th 2012. This building allows the unification of the zones of boarding, the treatment of all the controls of immigration of these terminals in a single point, as well as the creation of commercial areas, lounges for the companies and offices. The terminal 2A will possess a new circuit of arrival and a unified departure lounge and renewed.
The terminal 2B will be renewed between 2013 and 2015. The levels "Departures" and "Arrivals" will be separated during these works to the amount of 105 M€. The terminal will have then a capacity of 6,5 million passengers. All the flights will be tipped over on the 2D terminal during the duration of works.
The 2D terminal will be closed and renewed by half.
A project of automatic subway line connecting all the terminals is also announced for 2024.
Aéroville: commercial center near Roissy Airport for end 2013