Discussion Starter
·
#1
·
OK ... we've seen Ballarat & Bendigo, Castlemaine and Newcastle, and even the back-lanes of Melbourne. But what about poor old Geelong?
Geelong ... oil refinery ... Ford Factory ... Aluminium refinery ... wheat terminal ... cement manufactory ... I could go on. But there's more to Geelong than that.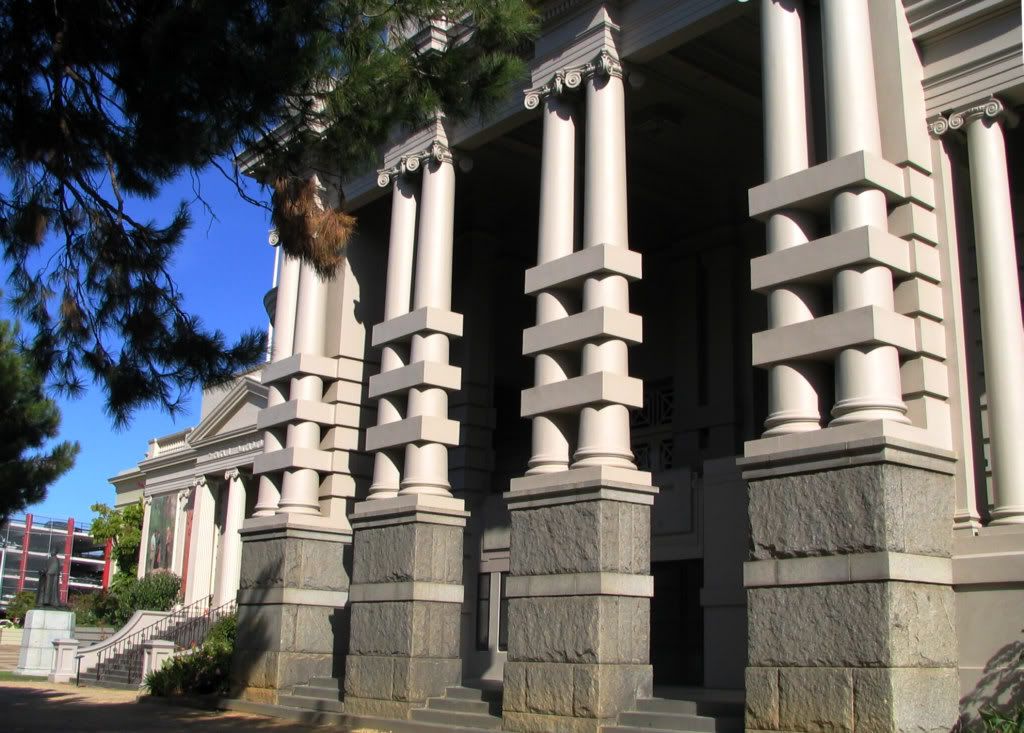 I reckon I've been through Geelong about 2,000 times. I've eaten there many times, and slept there now and then, but usually Geelong's been a transit point for me. No time to photograph, but lots of time(s) to notice.
Not quite the Victorian splendour of Bendigo or Ballarat, but here's the cluster of civic buildings surrounding Johnstone Park: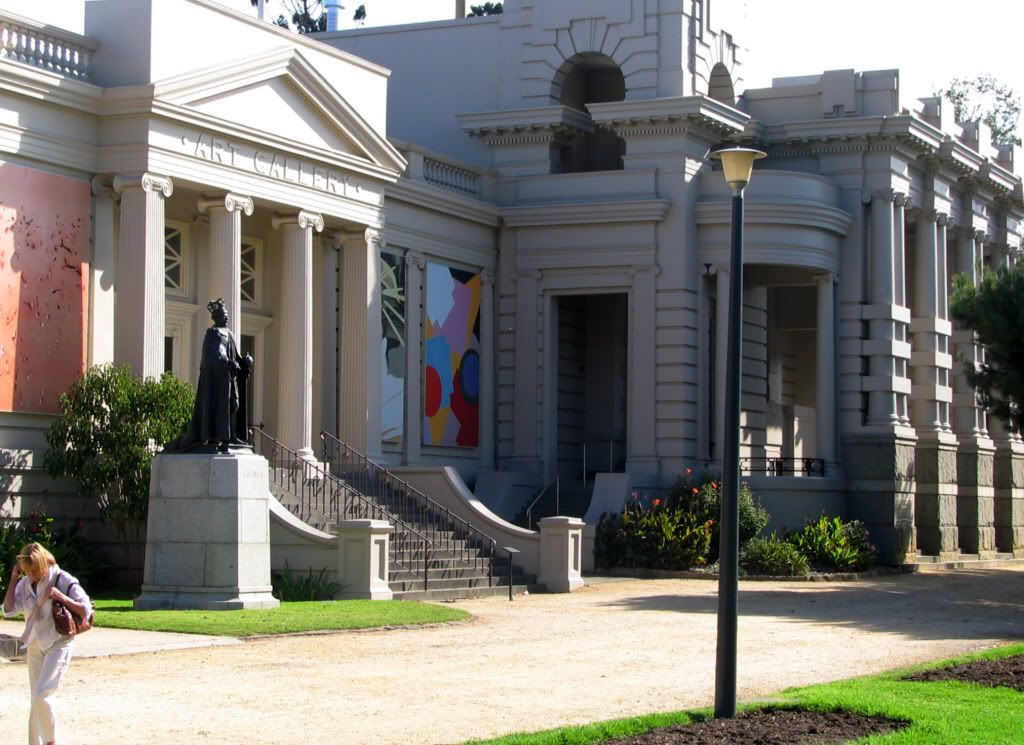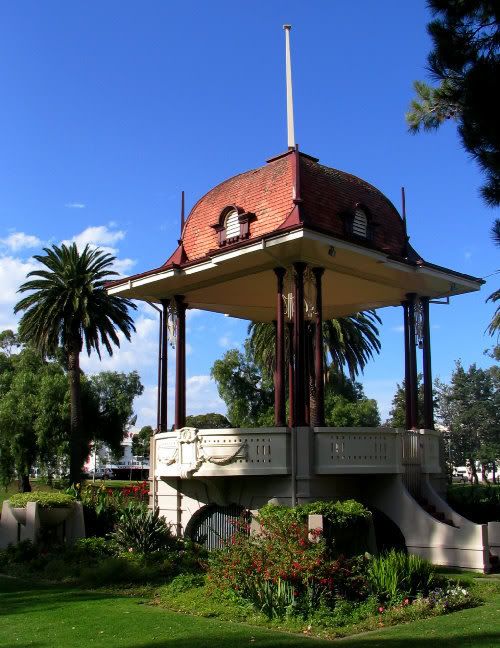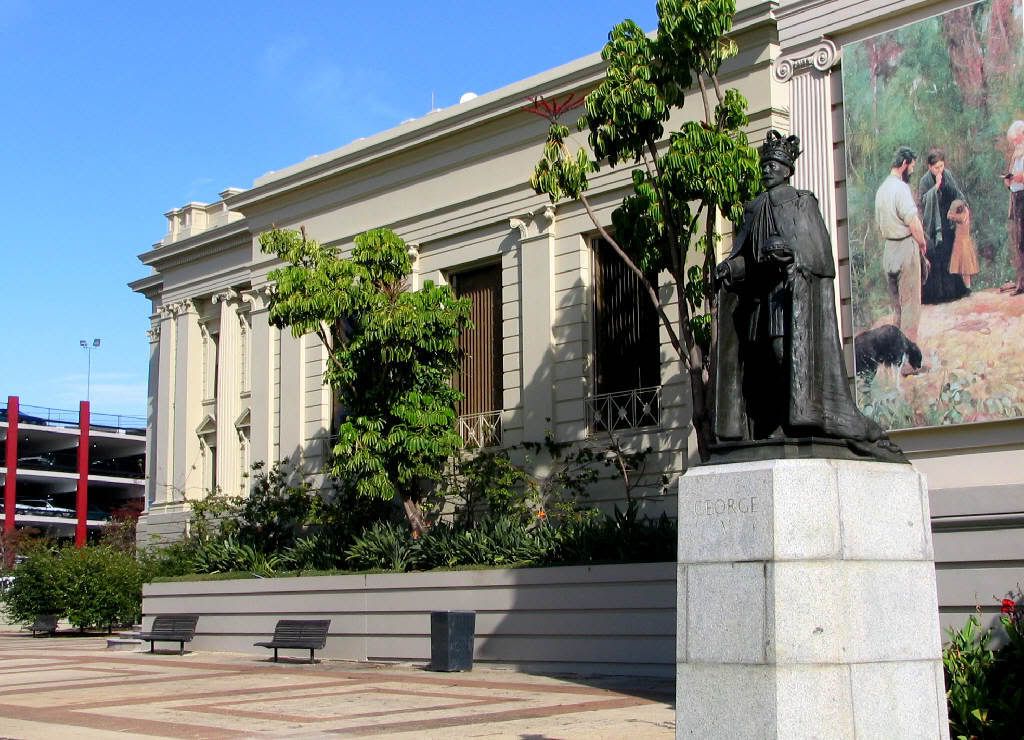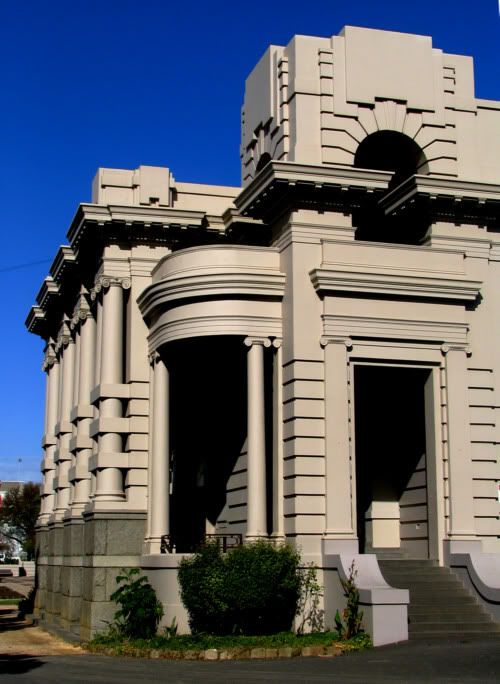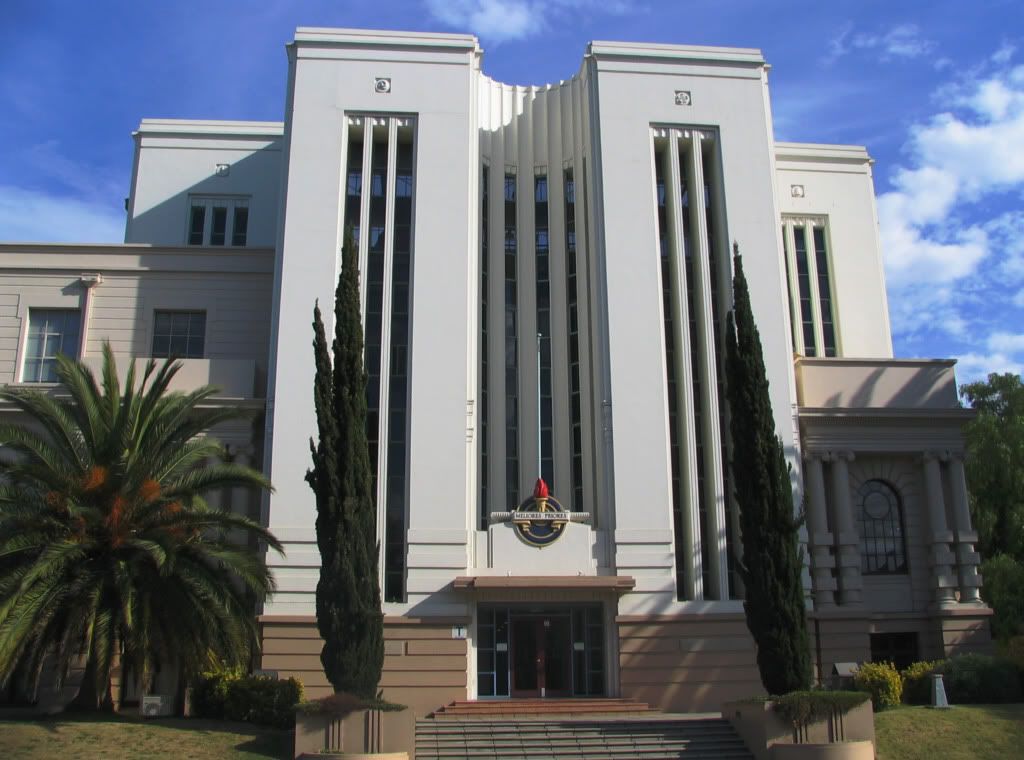 Most of these photos were taken in a couple of hours, a couple of years ago. I'm sure Geelong deserves better. Anyway ...
It's only half a kilometre from the station to the centre of town ... 500 steps.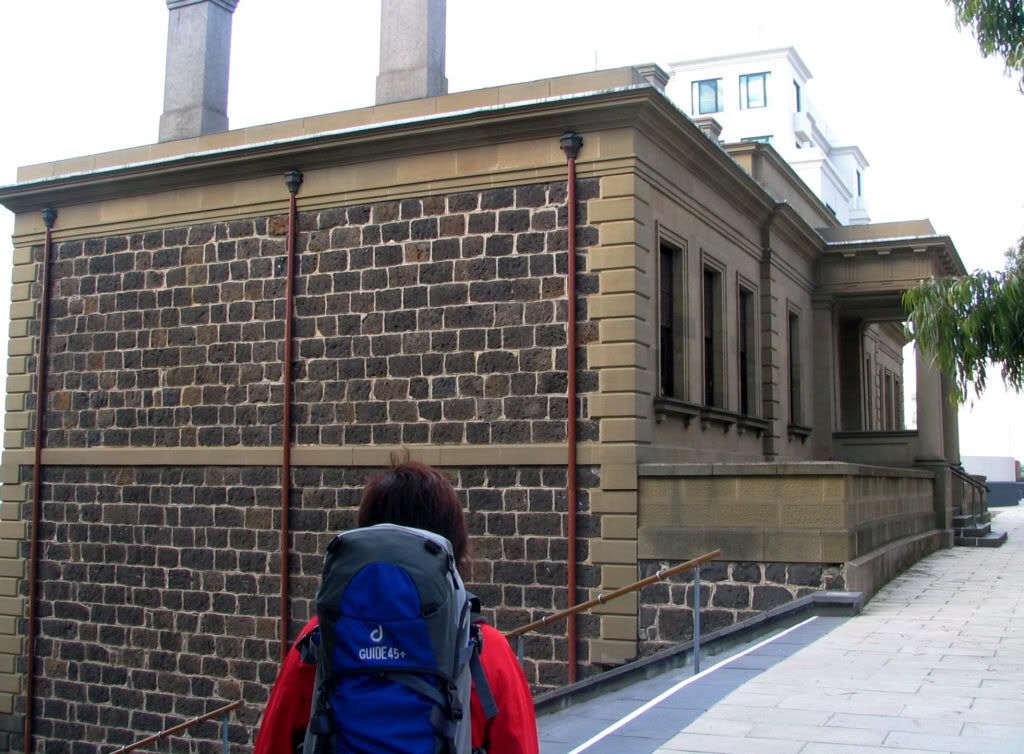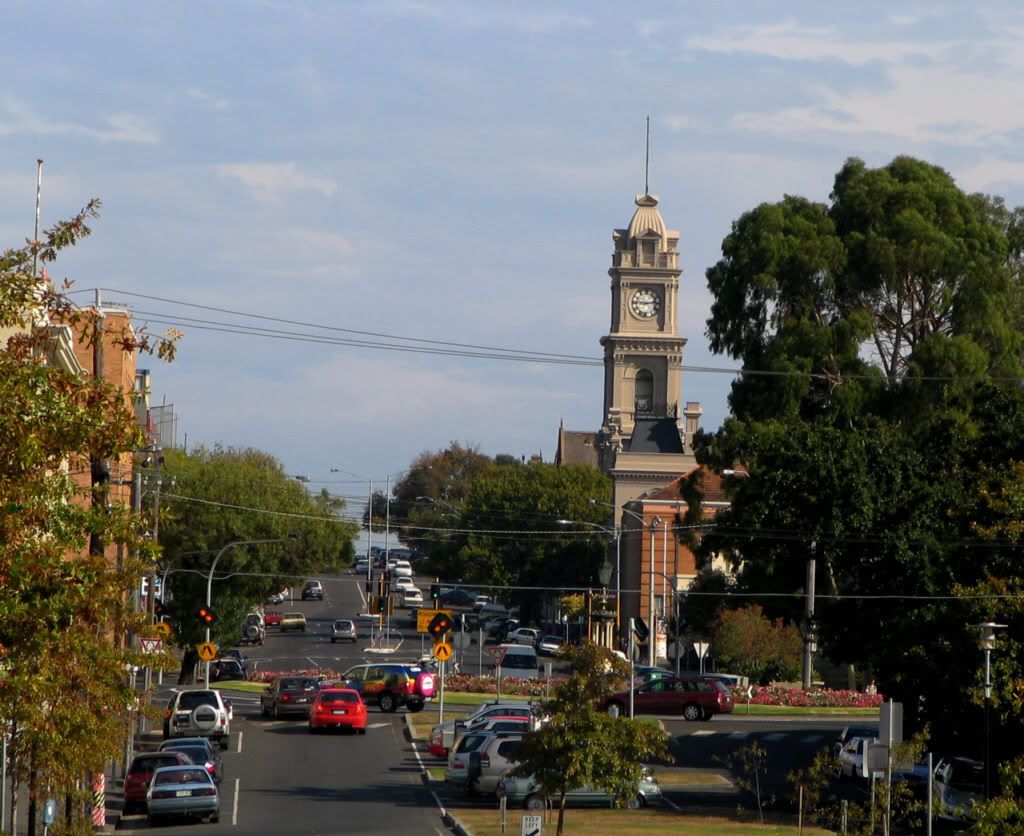 Part of the Gordon Institute ...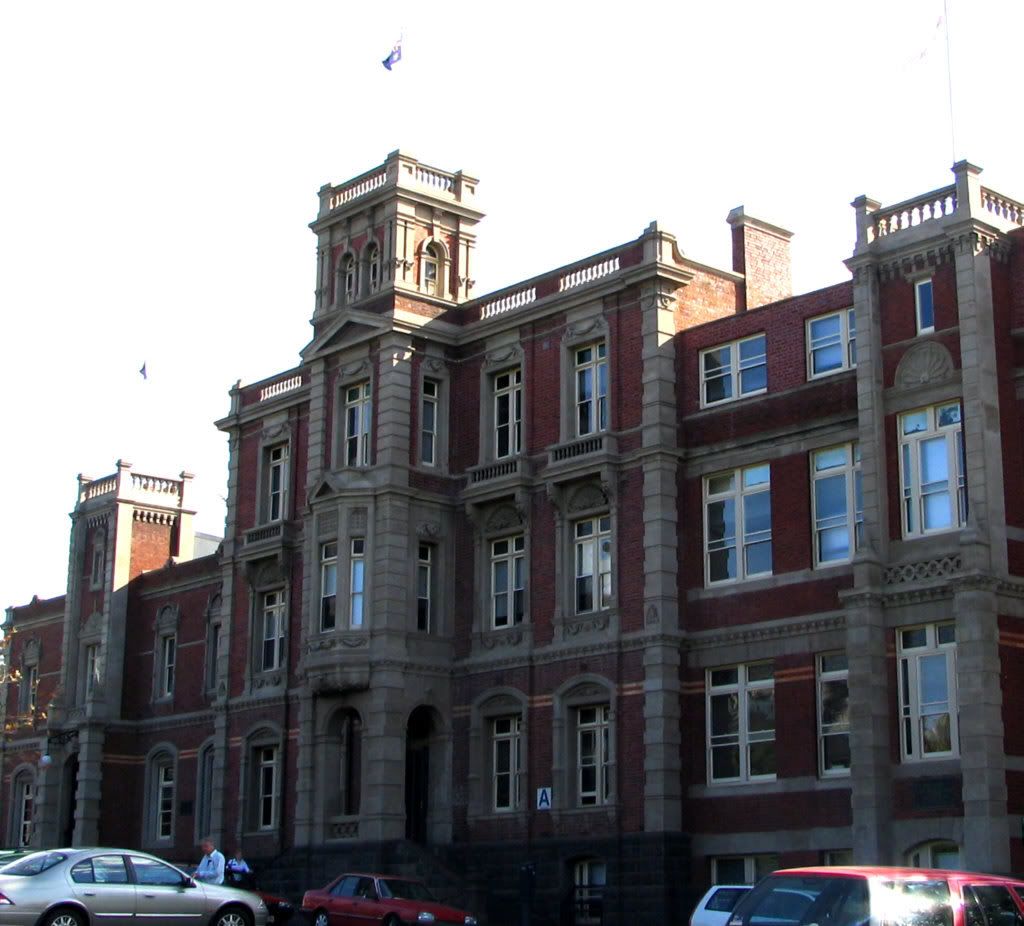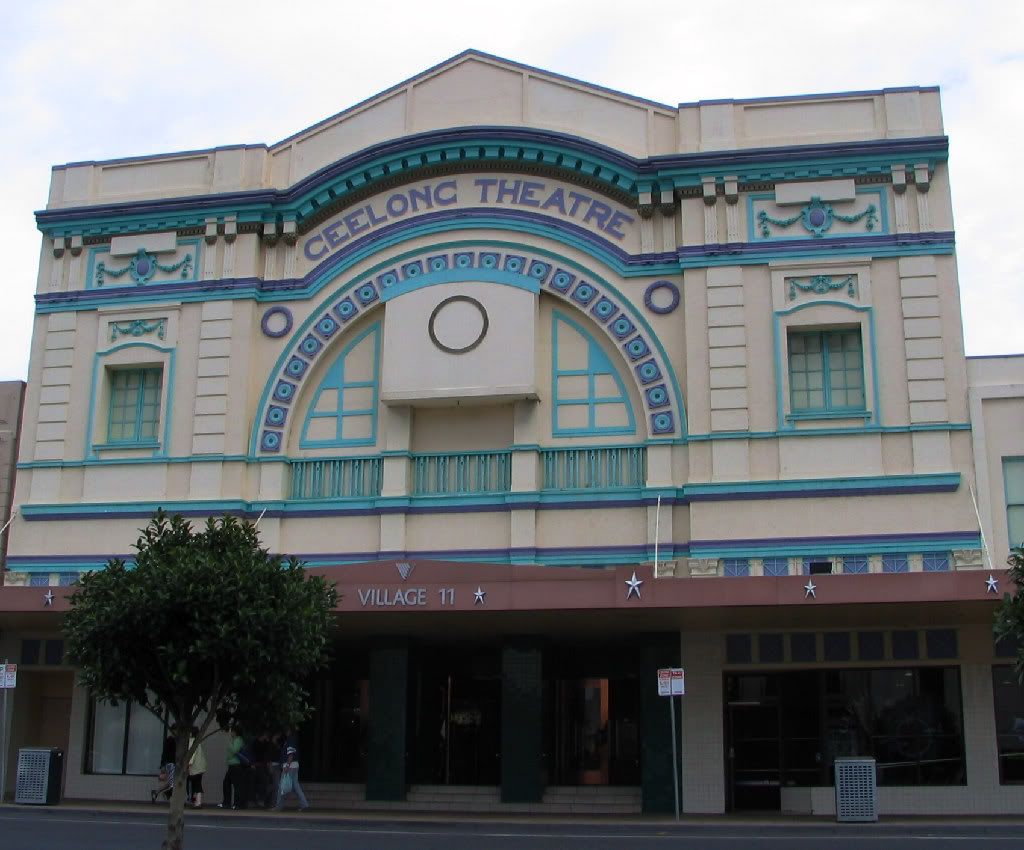 Central Geelong: Ryrie Street. My second-favorite T&G Building, and the Town Hall.
Right: up the alley!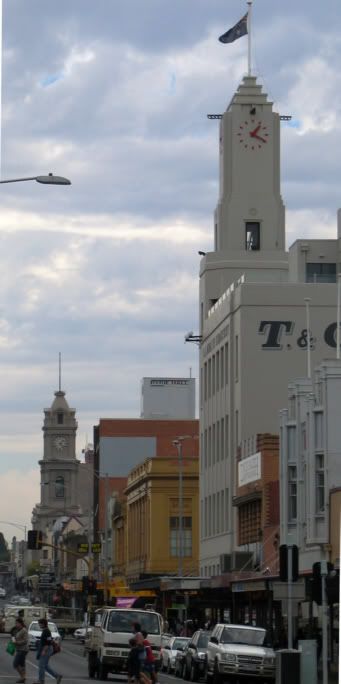 There are some lovely Edwardian buildings in Central Geelong. This isn't the one that I admire so often from a bus window in Yarra Street, but it has the same flavour. Photographing from a bus window has its problems: so too in such a crowded street. Overhead wires seem more prominent here, too.
On the foreshore: The Wool Museum.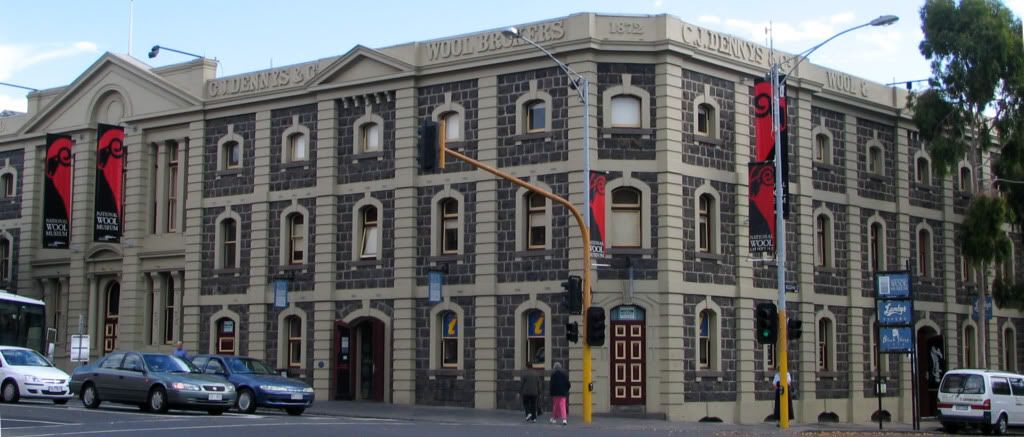 The other attractions: these guys have a high international profile, thanks to Lonely Planet: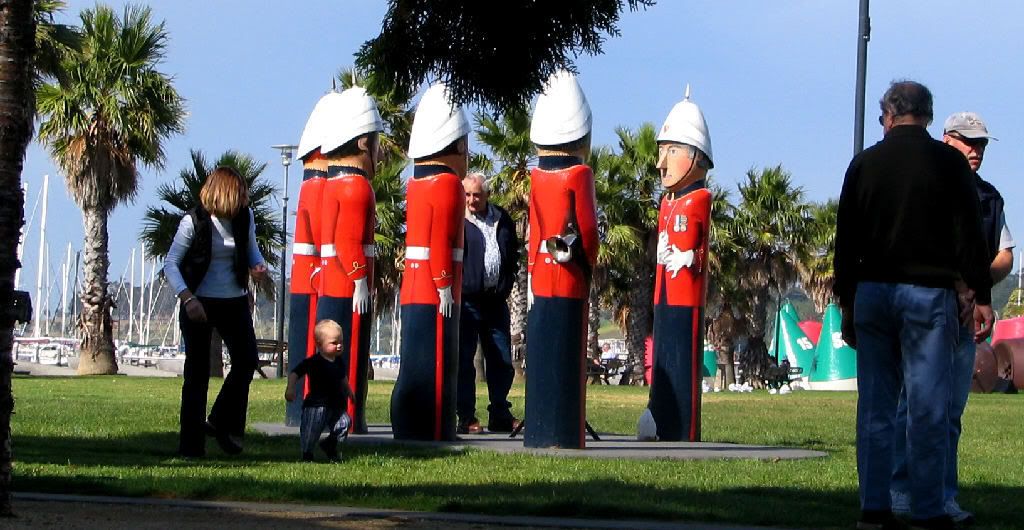 There's also Eastern Beach, where I bashed my skull as a four-year old by rolling down the hill, and the carousel (what we used to call a Merry-Go-Round!):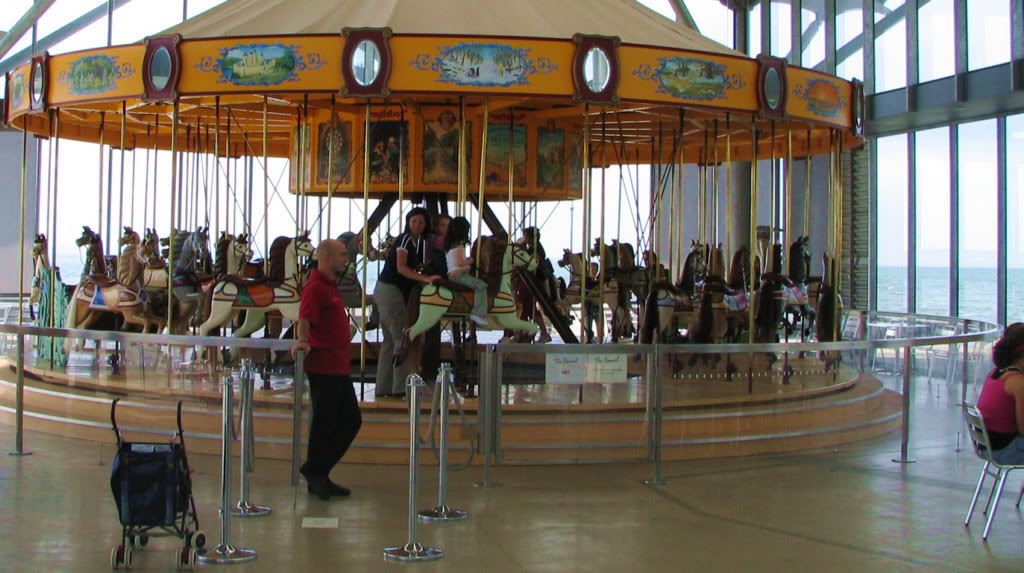 Not only is it enclosed under a weather-proof roof, it has additional side attractions (and I'm not referring to the kid who is so worried about the camera)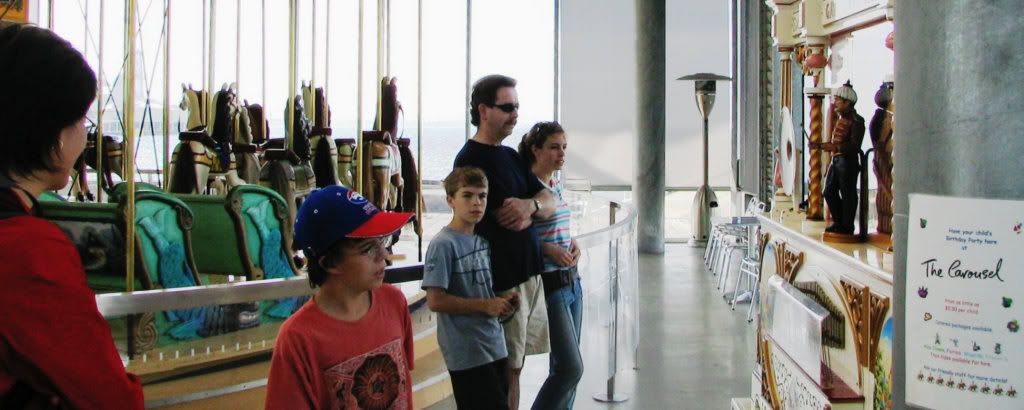 Side attractions: The Cunningham Pier, with a smorgasboard of eateries ...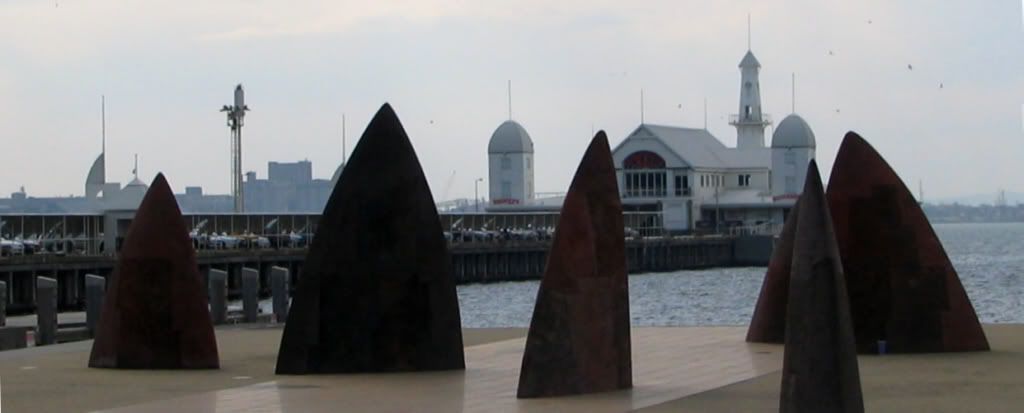 and more wooden figures.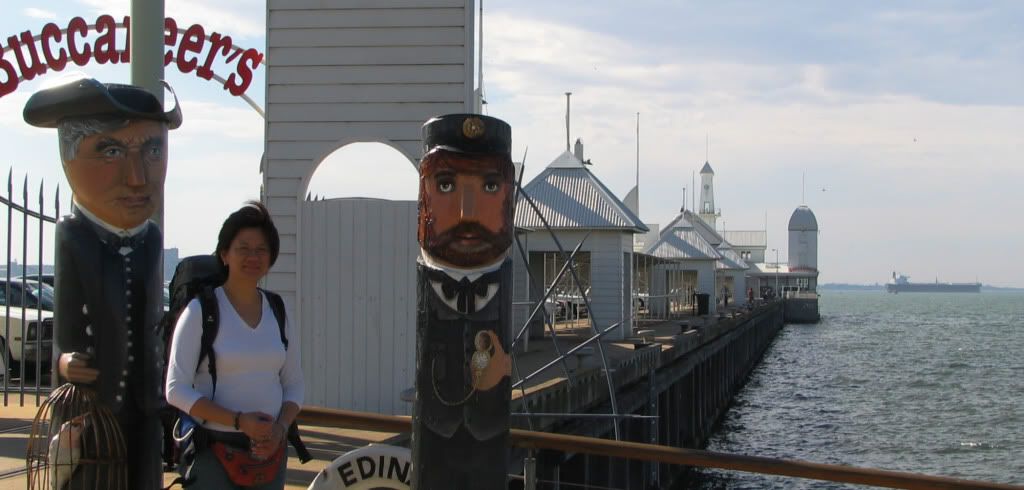 But back inside the Carousel Pavilion (Thomas the Tank Engine will convey you for a price) there's another decent piece of nineteenth century craftsmanship restored ... which makes beautiful music.
Then it's back to the station (with it's elegant brick-work).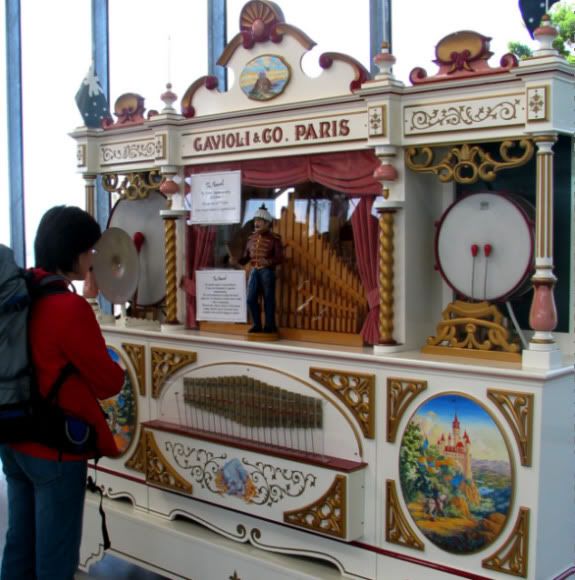 Most Australians probably don't realize that the first railway to Ballarat went from Geelong, not from Melbourne ... here's the station, still with a character of it's own. The first ever railway in Australia longer than you could walk in a day, went from here to Melbourne .... in 1857.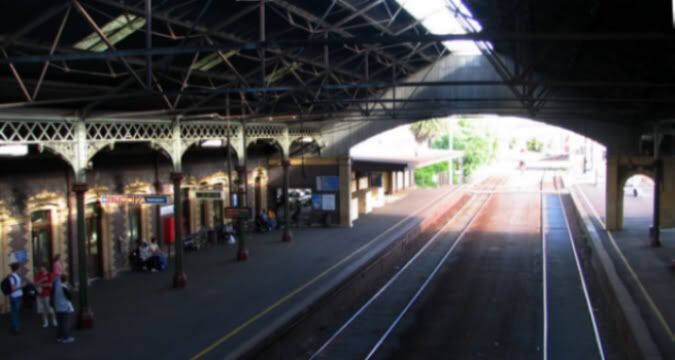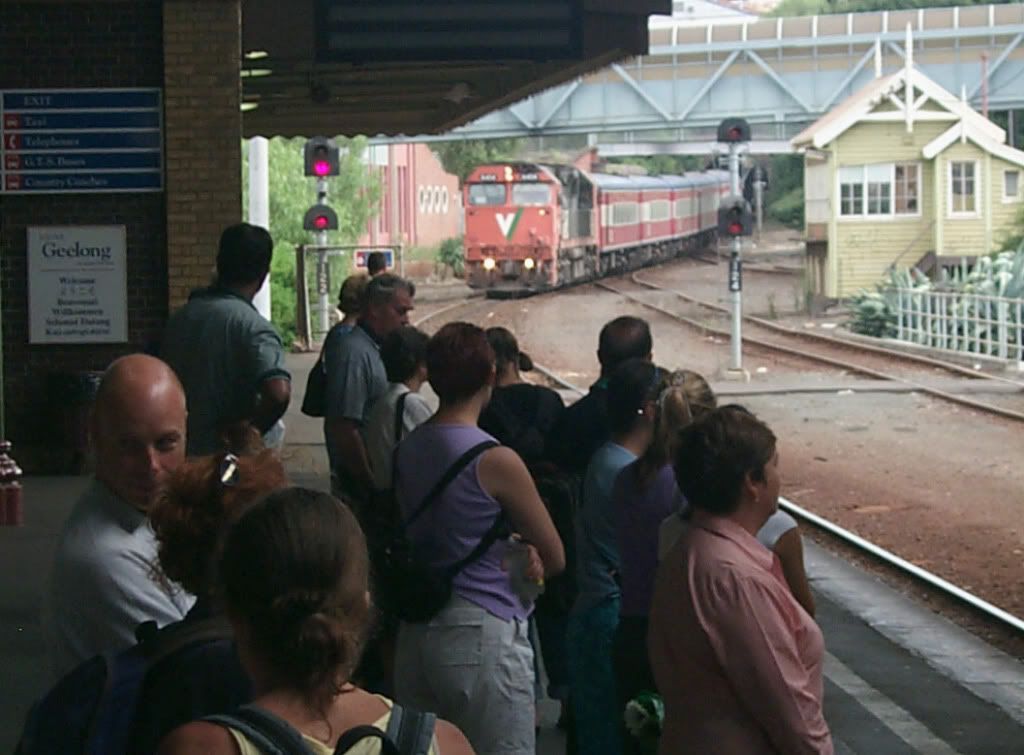 Yes, it's an old(er) photo ... we don't have trains that colour any more. But what's that building down at South Geelong station with the tower?