Il Rendering:
Photo from the yard tabloid advertising the project.
Elevation/Section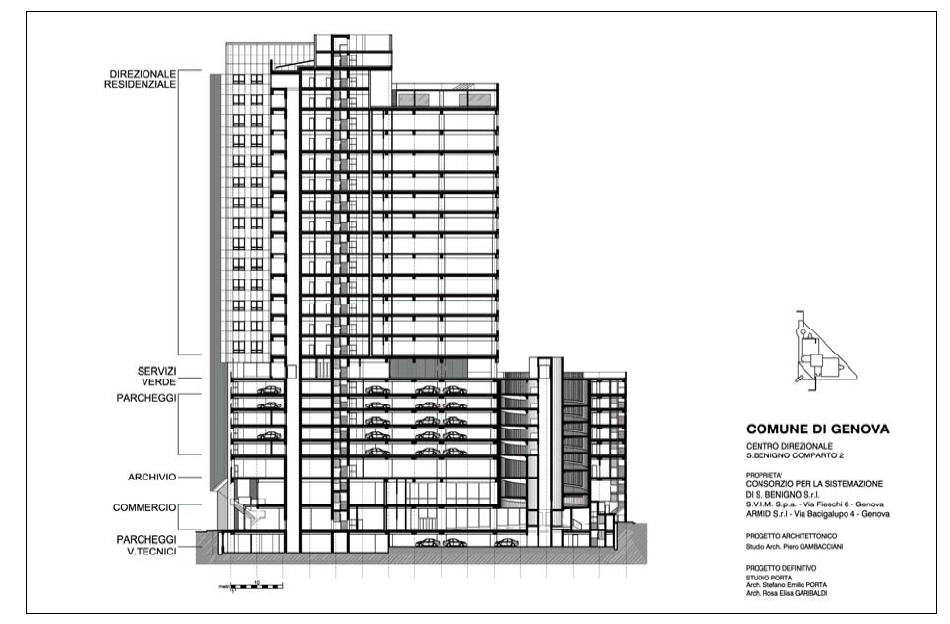 © Riporto dal .pdf del PD Liguria
Map
© Lucas86
Aggiornamento
© Ultralion
Information and Aggiornamento photos from Pie3ge
oggi ho fatto alcune foto sul cantiere del COMPARTO2.C' è molta confusione sui nuovi progetti, infatti molta gente pensa che le TORRI MSC e il COMPARTO2 siano due cose distinte, invece non è cosi. Il COMPARTO 2 sarà un edificio composto da un corpo basso triangolare (alto 25-30 metri) piu tre torri posizionate sui vertici del corpo basso (90-100 metri dal livello stradale). Due di queste torri saranno occupate da uffici della msc, mentre la terza da altri uffici di piccole medie imprese.


Spero di riuscire a fare altri aggiornamenti...
©Pie3ge