The main
Old Granada Studios | St John's
thread is getting a little complicated, this scheme surely deserves its own.
St John's Place, a four block development incorporating 387 resi units and two hotels (313 rooms & 14 serviced apartments, 327 total). 52 storey tower includes a proposed
Nadler Hotel
on the lower floors (to level 15) with apartments above.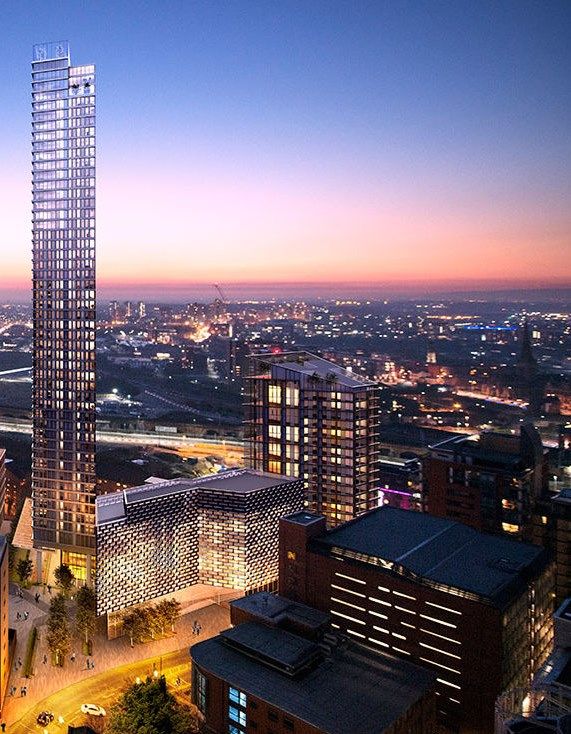 Developer:
Manchester Quays (Allied London & MCC)
Architect:
SimpsonHaugh
http://stjohnsmanchester.com/st-johns-place/
App
109660/FO/2015/C1

| Demolition of existing buildings and structures, including Albert Shed and Globe and Simpson Building, to enable the construction of four buildings comprising : hotel use (Class C1) and residential use (Class C3) within building 1 (ground floor plus 51 storeys); hotel use (Class C1) within building 2 (ground floor plus 7 storeys); residential use (Class C3) within building 3 (ground floor plus 17 storeys); and, residential use (Class C3) within building 4 (ground floor plus 3 storeys), providing a total of 387 residential units; retail use (Class A1) or Financial and Professional Services use (Class A2) or Restaurant and Cafe use (Class A3) or Drinking Establishment use (Class A4) at the lower floors of all buildings, together with associated external seating areas; creation of new public realm and landscaping, riverside walkway, car and cycle parking, access arrangements and highways works, rooftop plant, and other associated works. | Land Bounded By Quay Street & Manchester College To The North, Gartside Street & Quay Street To The East, Granada House & Studios & The Victoria & Albert Marriott Hotel To The South & Water Street & The River Irwell To The West Manchester
Design & Access Statement (41.76 MB)
Site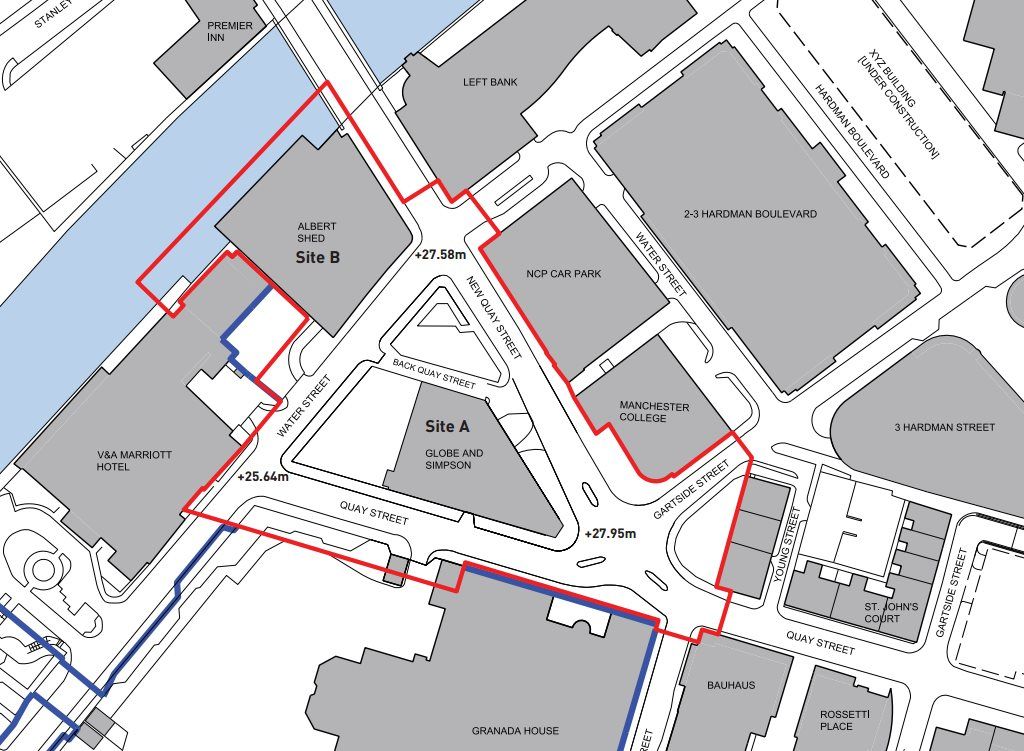 Zones
1 - Hotel & Resi
2 - Hotel & Serviced Apartments
3 - Resi
4 - Resi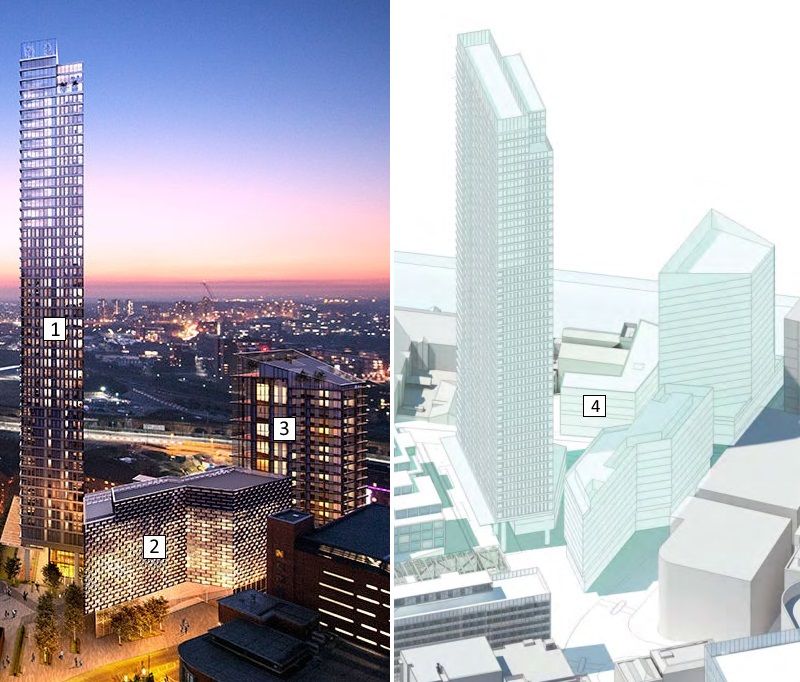 Ground Floor
Landscaping Plan (Gillespies)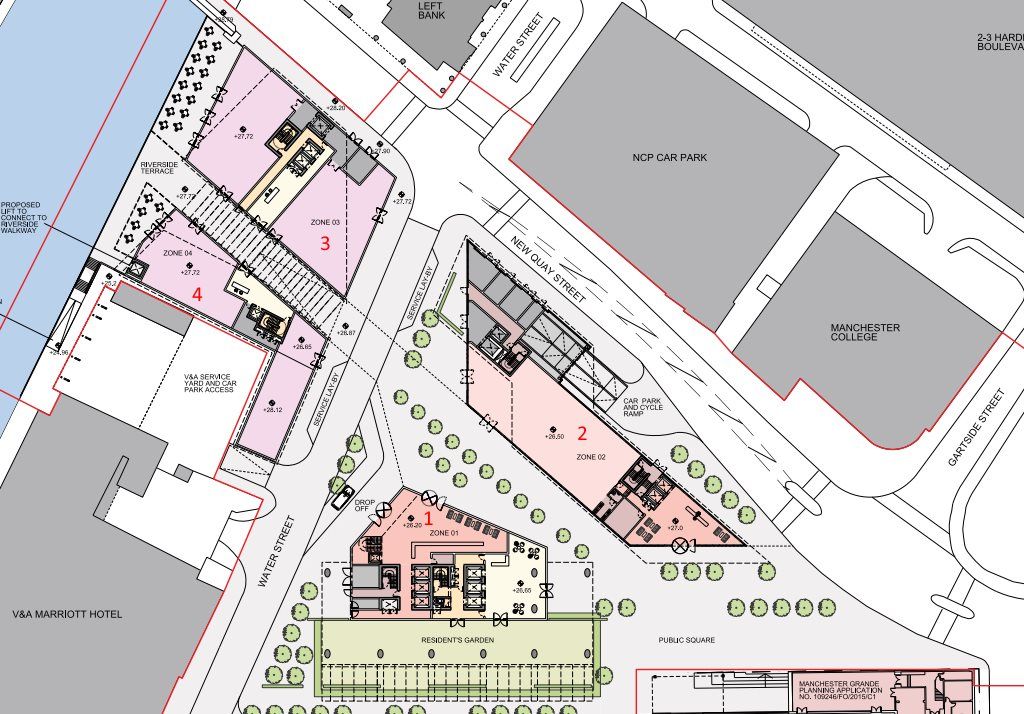 Elevations
Posted by iamtheSTIG
Zone 1: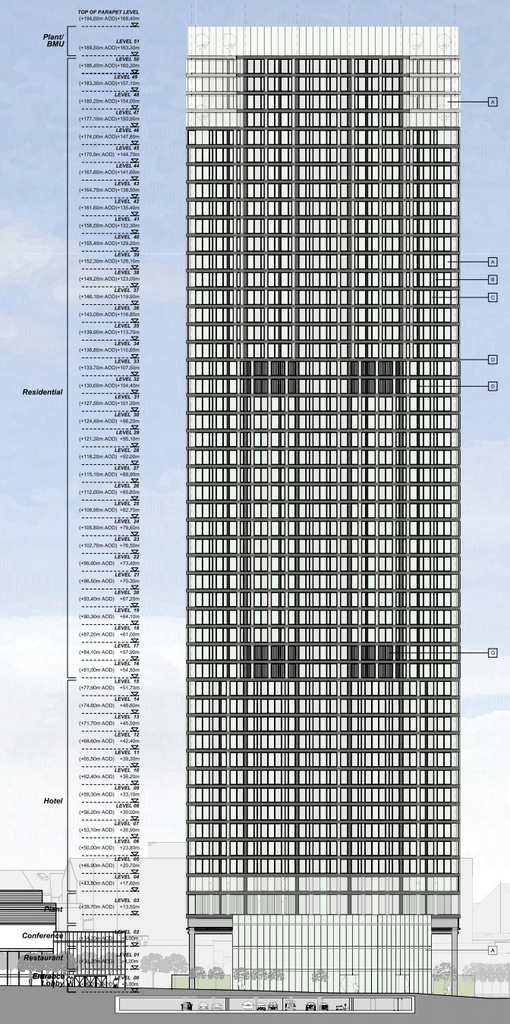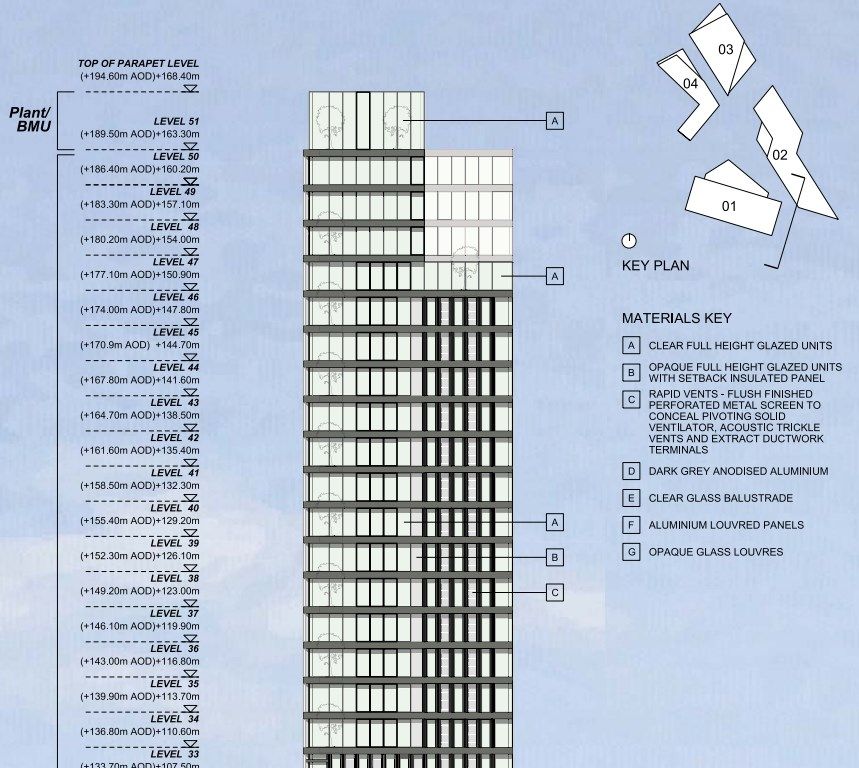 Zone 2:
Zone 3: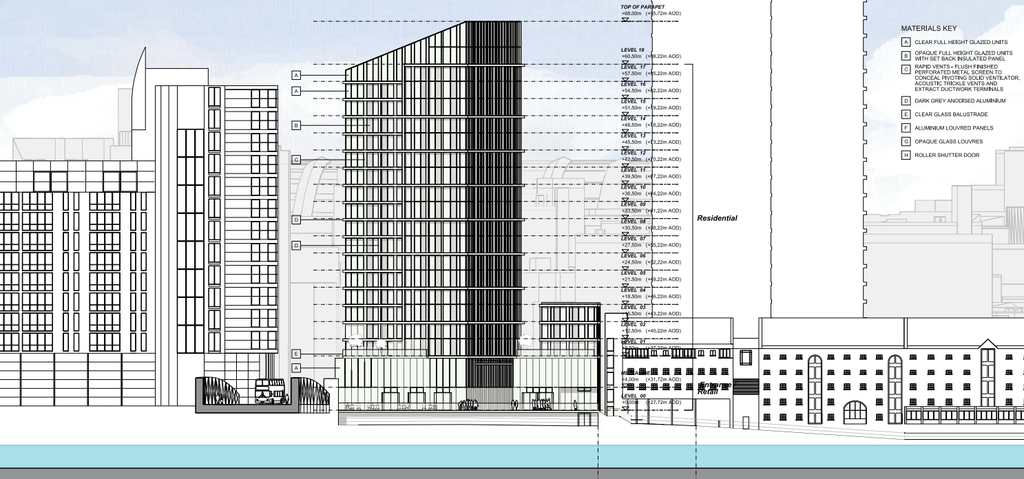 Zone 4:
Renders
Posted by jrb, Credit:
Our Studio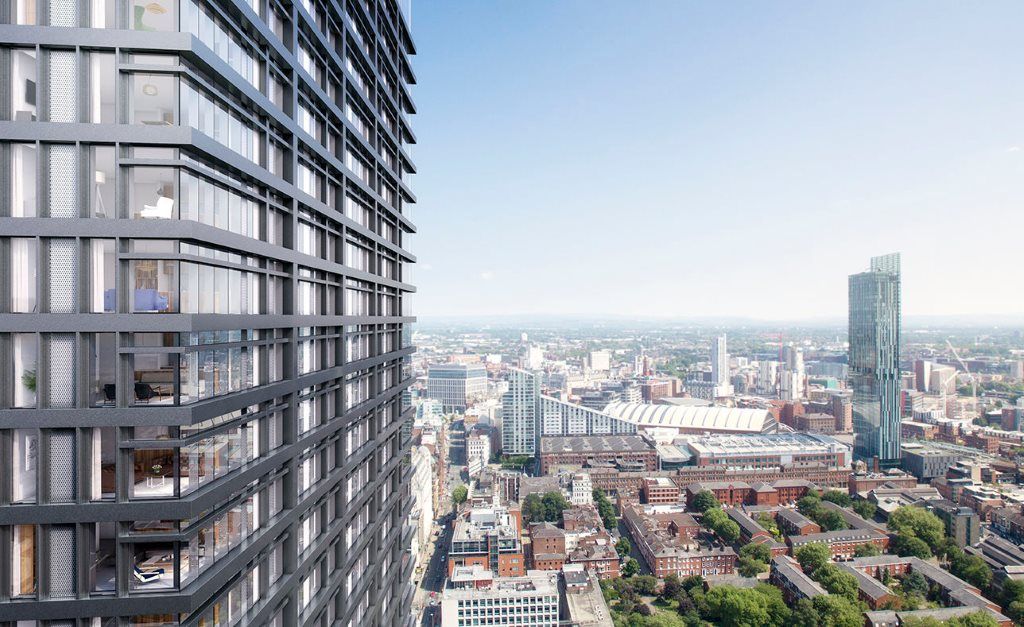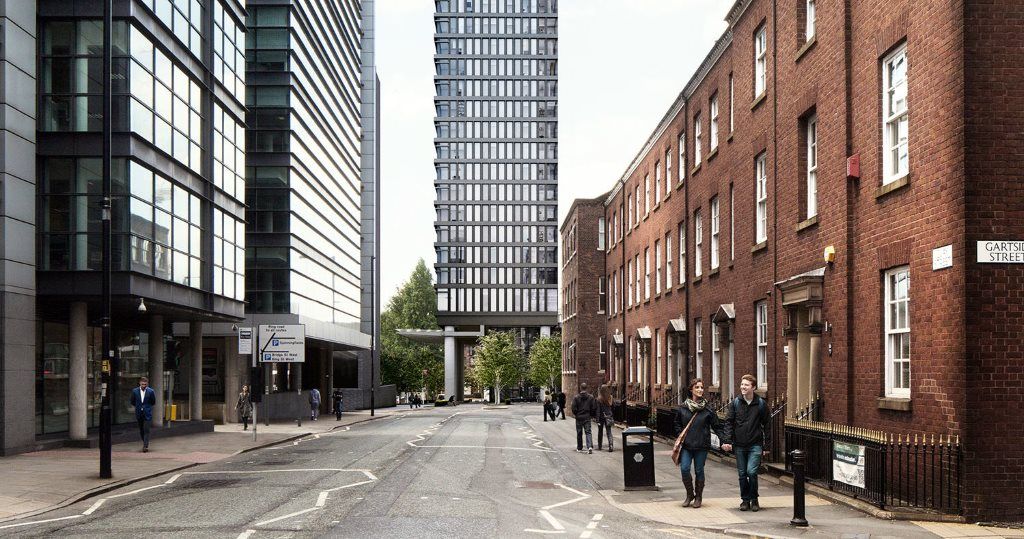 Tower interior design by Geraghty Taylor Architects.
http://www.wallpaper.com/architecture/geraghty-taylor-architects-reveals-st-johns-manchester-plan