I hope there are still some people who aren't fed up with the pictures of Vilnius
I got a tripod as my Christmas present, and a few days ago I realised that I hadn't tried it yet
That's why I decided to get up very early today and try to make a few sunrise shots. Getting up wasn't easy especially as the thermometer showed -12° Celsium.
Anyway, take a look at my first nightshots. I was a bit disappointed with the quality, so I will try to make more night photo trips - practice makes perfect, they say
The Church Of St. Raphael The Archangel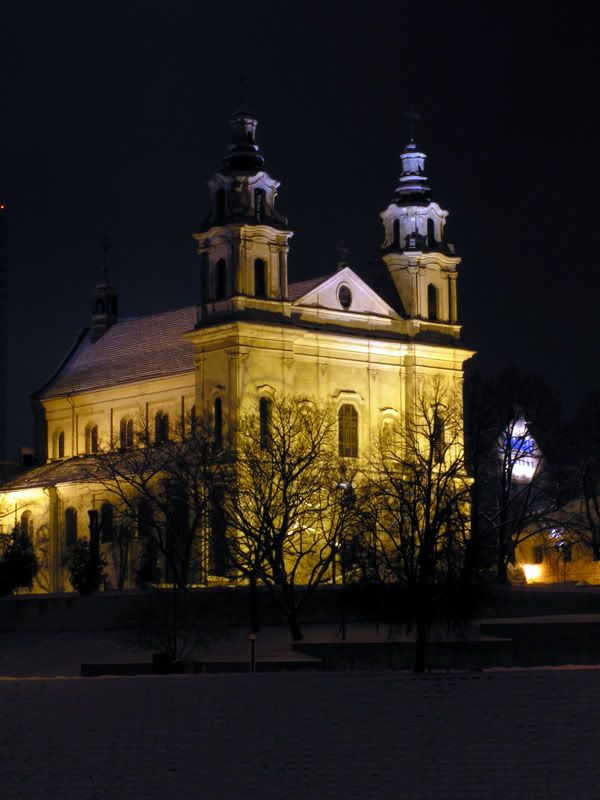 The Green Bridge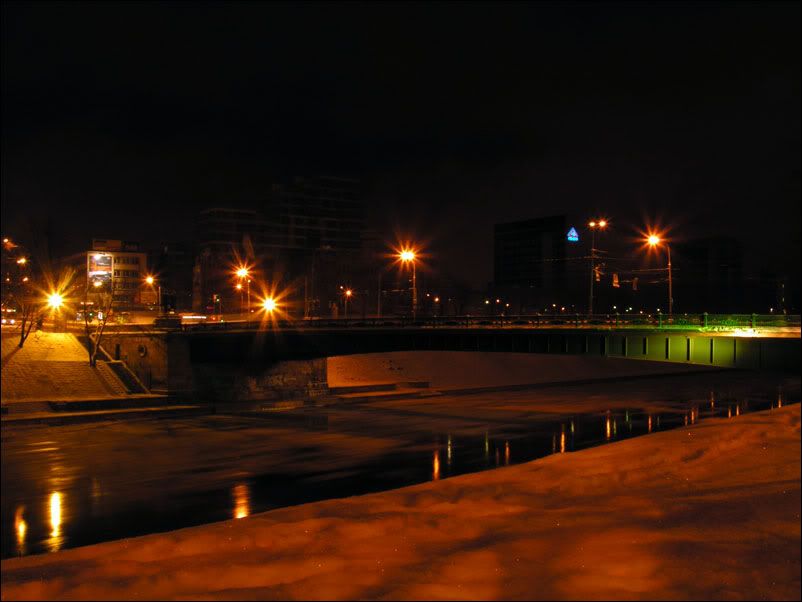 No lights in the windows of NCC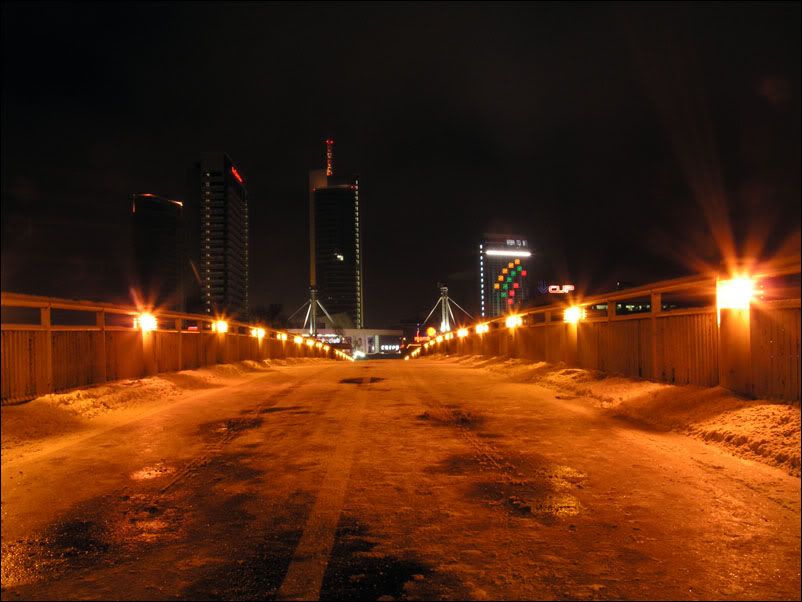 I climbed up the Tauras hill where a nice view opens: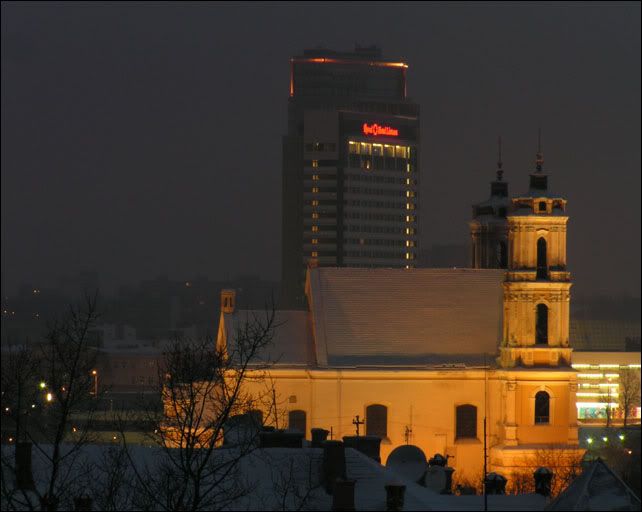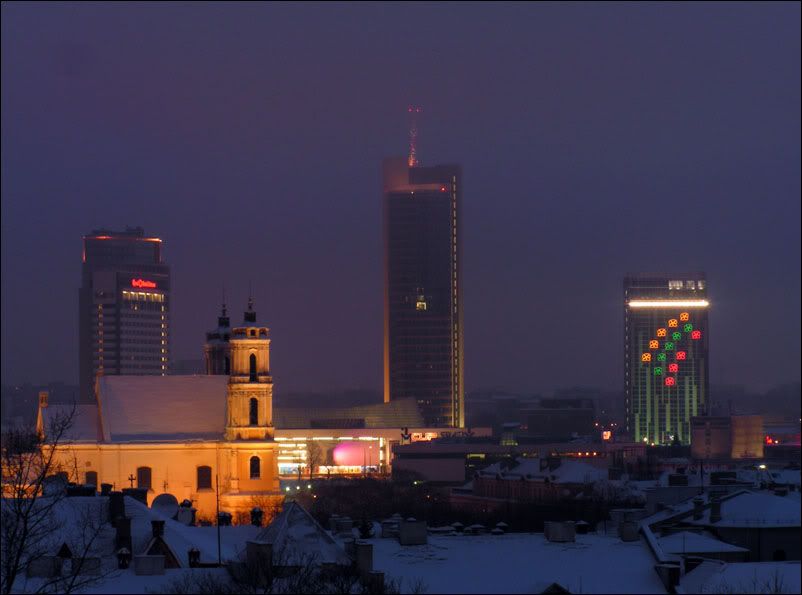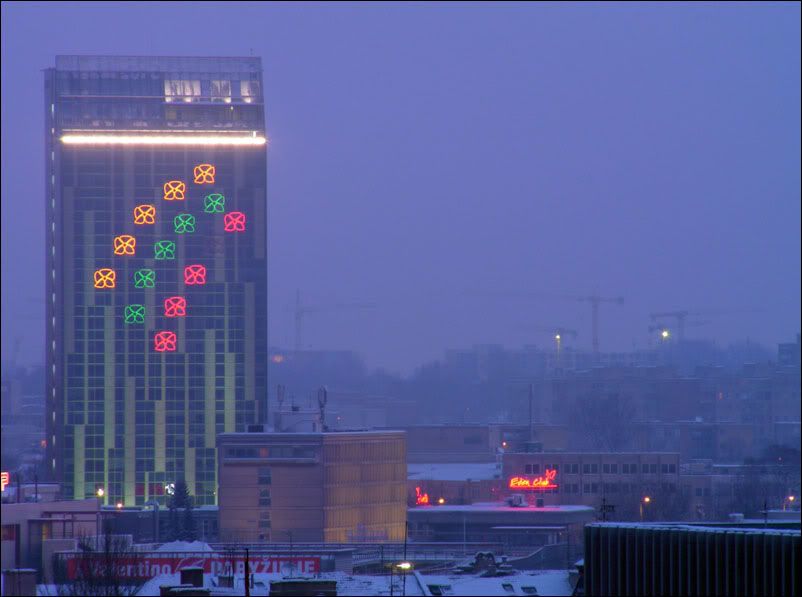 St. Raphael's church surrounded by commiebloks (it actually is about 500 meters behind them
)
The construction site of "Vilniaus Vartai"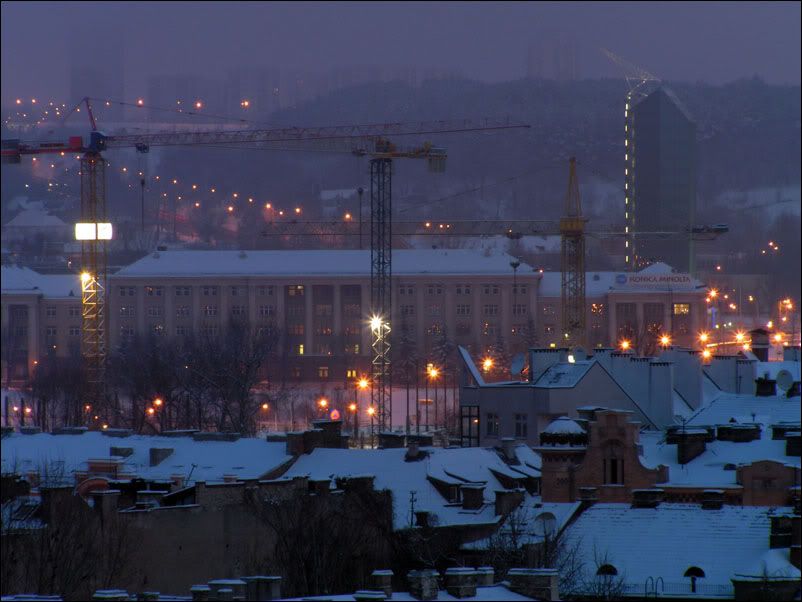 Liubartas bridge - almost no traffic on a cold Sunday morning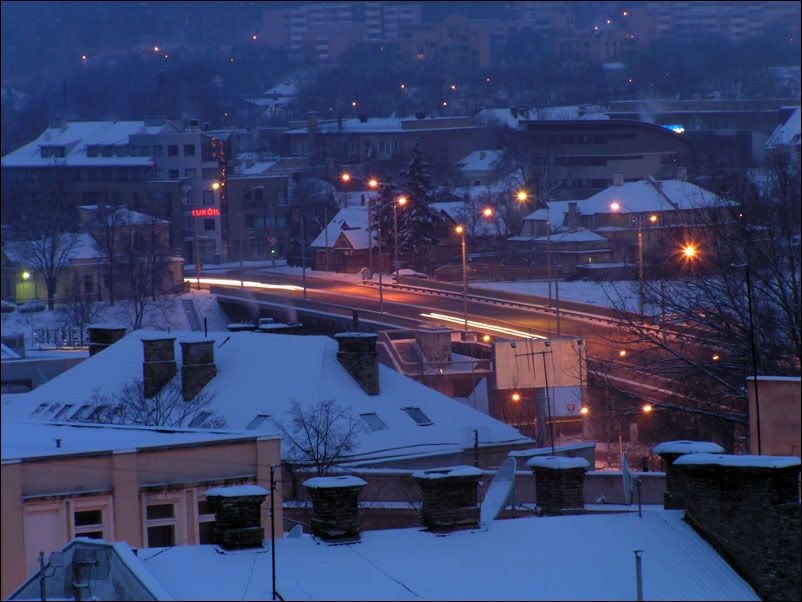 A very nice building by the side of "Lietuvos Geležinkeliai" building (maybe even a part of it?)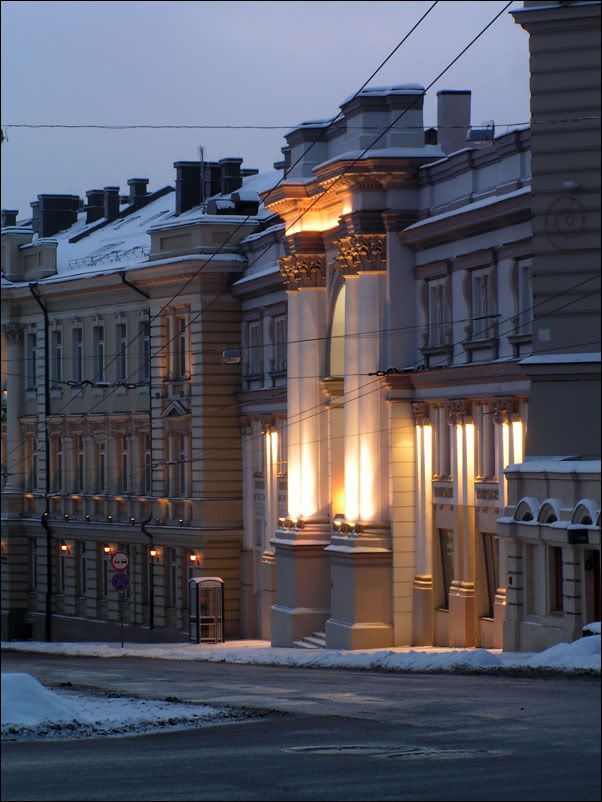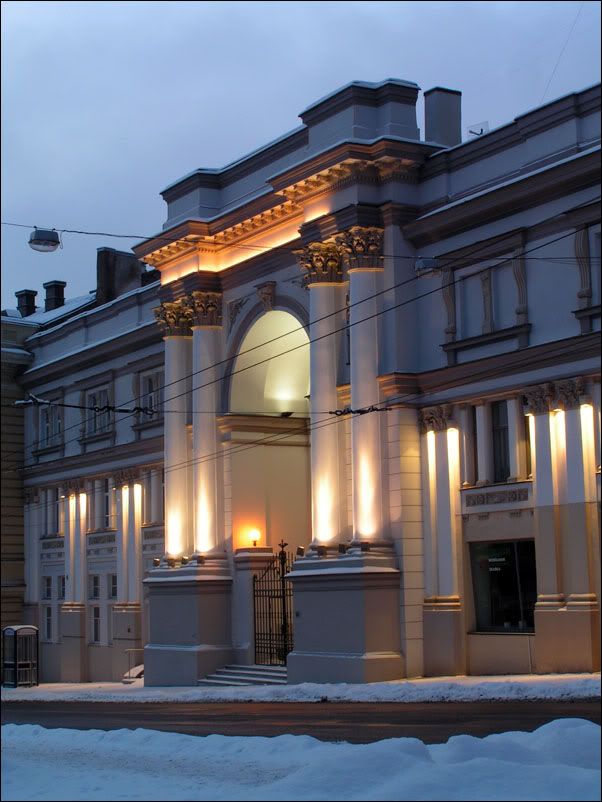 This has been only a small part of my tour, the next parts are coming up (no more nightshots
)
I really need to get better at making nightshots... I didn't realize that my Minolta was pretty bad at determining exposure settings for the nightshots. Only after coming home I realised that I should have used fully manual exposure
(And it's not that easy to operate a camera at -12°
)
Anyway, expect to see some really nice shots from Sereikiškių park later in this thread