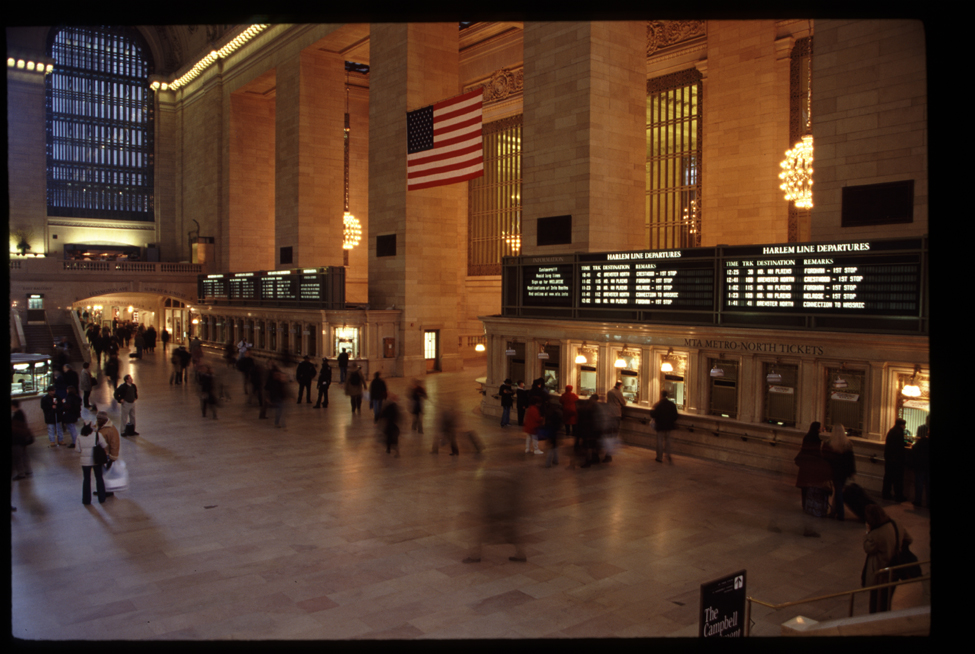 Located on 42nd Street between Lexington and Vanderbilt Avenues in
Manhattan, New York, New York, is one of the world's most famous, and busiest train station. Serving approximately 500,000 people every day who use the commuter trains to get to surrounding areas, or one of the NYC subway lines that connect here.

You will be awed by the grandeur of the Main Concourse, with its majestic staircase and vaulted ceiling, which has been recently restored so the constellations of the zodiac (painted gold) almost twinkle against the blue background. This cleaning was part of a two-year, $175 million restoration of Grand Central station.

You will love the impressive Beaux-Arts exterior view of the clock and the Minerva, Mercury and Hercules statues, seen on the south side of the station as you travel north on Park Avenue. This view is especially beautiful at night.

While you are at Grand Central, make a stop at the famous Oyster Bar or simply find a corner from which to enjoy one of the musicians that is invariably playing in the Concourse or to watch the crowds hurry by in an afternoon rush hour. Grand Central is a must visit.