Discussion Starter
·
#1
·
Last weekend I visited Halmstad, the largest city of Halland, that is bordering Skåne to the south. It is also my birthtown, but I only lived there for the first year in my life, and only visited Halmstad a few time as grown up, so it was interesting to see how things have changed. It took a bit over one hour to drive to Halmstad from Malmö. Halmstad is a city we don't see too often on these forums and I will try to make the most extensive Halmstad thread ever!
Halmstad has about 57 000 inhabitants and is currently the 20th largest city in Sweden. It is situated by the sea and the creek Nissan is flowing right through the city center, that is filled with renovated old buildings and pedestrian streets. Many small houses in Danish style has been preserved, there are several open-air restaurants and the streets are crowded with people summertime. Unfortunately the city is pretty empty in the winter. In the outskirts there are both modern highrises and typical Swedish residential areas from the 30s. The small mountain Galgberget is bordering the city center to the north and has great views over the city as well as a museum with old houses. We also visited Tylösand, a wealthy suburb just west of Halmstad.
PART 1:
The trip to Halmstad: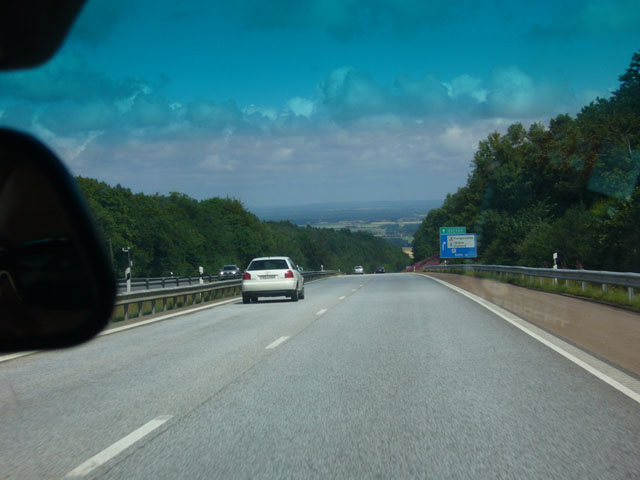 The end of Hallandsåsen, after the ridge you enter Halland to the north and leave Skåne.
Me driving, close to Halmstad.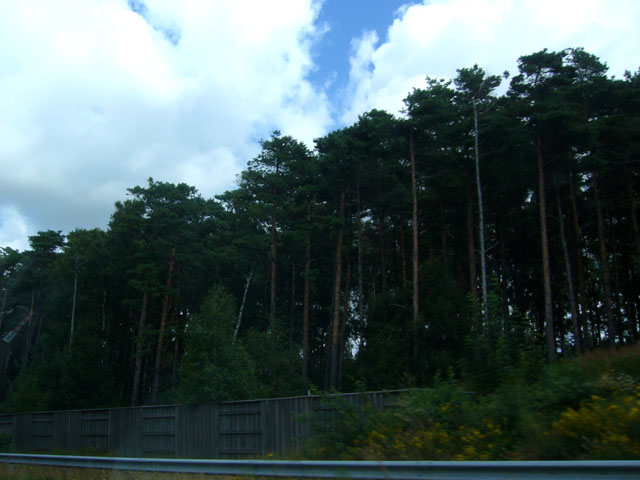 Just before you enter Halmstad, there are pines on both sides of the highway.
Eurostop, a mixed hotel/gas station/shopping/fastfood complex from 1991. There are 4 Eurostops in Sweden and they are all built in almost similar style.
My friend climbed the stairs of Eurostop´s Quality Hotel just to film from the top!
Quality Hotel is the second tallest highrise in Halmstad. It has 15 floors and is 49 m tall.
Andersberg is a commie block area that you see when you enter Halmstad from the south. It is known as a pretty rough area with many problems, but many houses have been rebuilt with only the core left, like Nya Terrasshusen on the picture.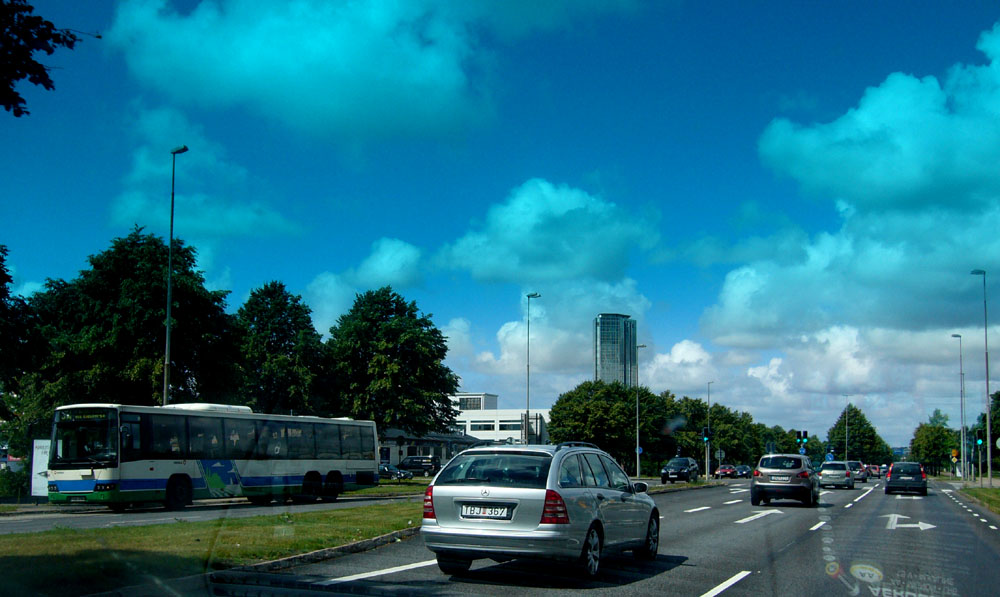 The city feels pretty big when you enter from Laholmsvägen, with trees and a tall building.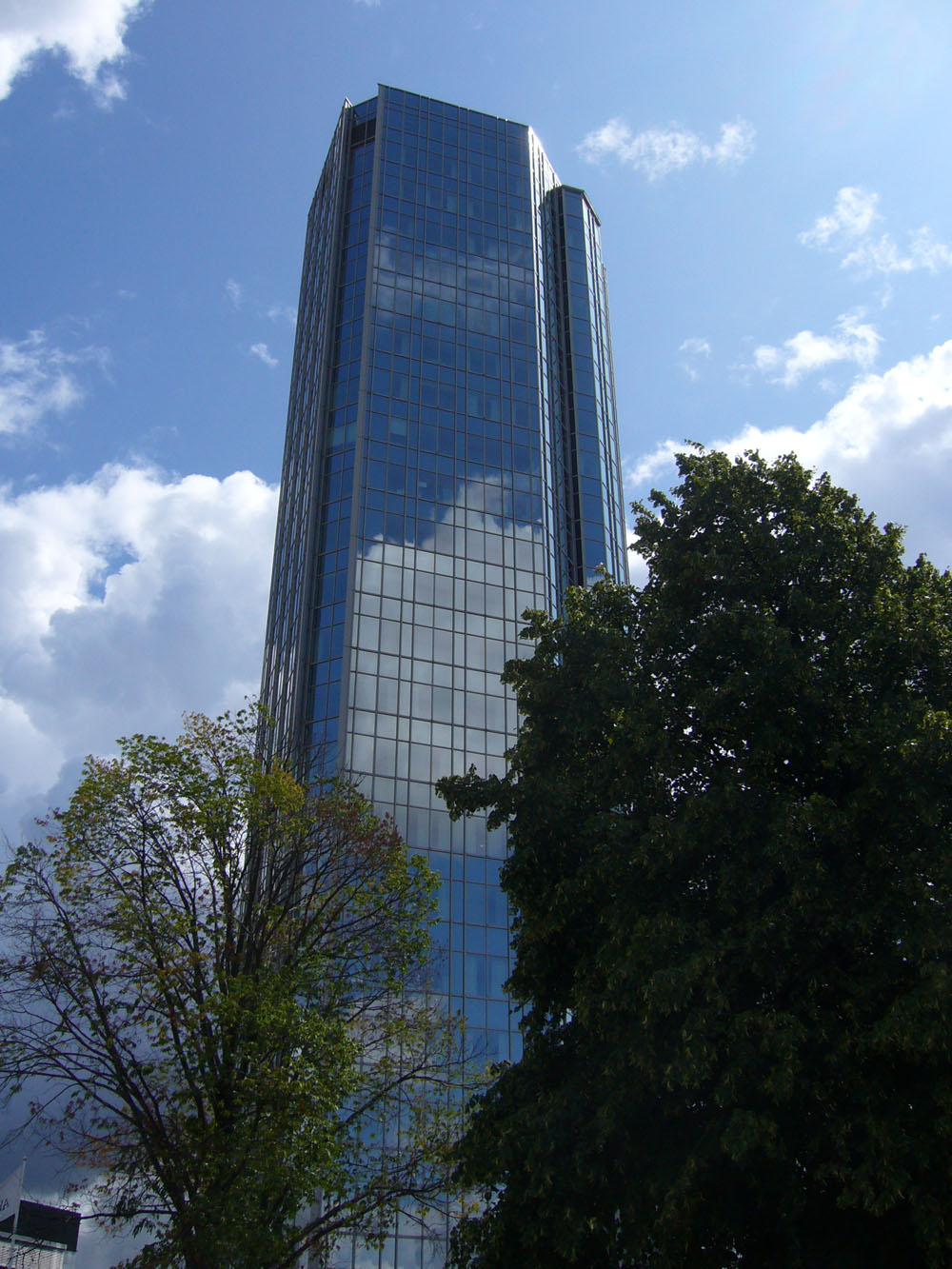 The building is Trade Center, Halland's tallest building. It is an office building belonging to Halmstads högskola (university). It is 73.5 m tall and has 24 floors. It is also the tallest building between Malmö and Göteborg.
It was built in 1988.
The sculpture at Trade Center.
It is possible to just walk inside and take the elevator to the top floor. Of course we did. Views from the 24th floor: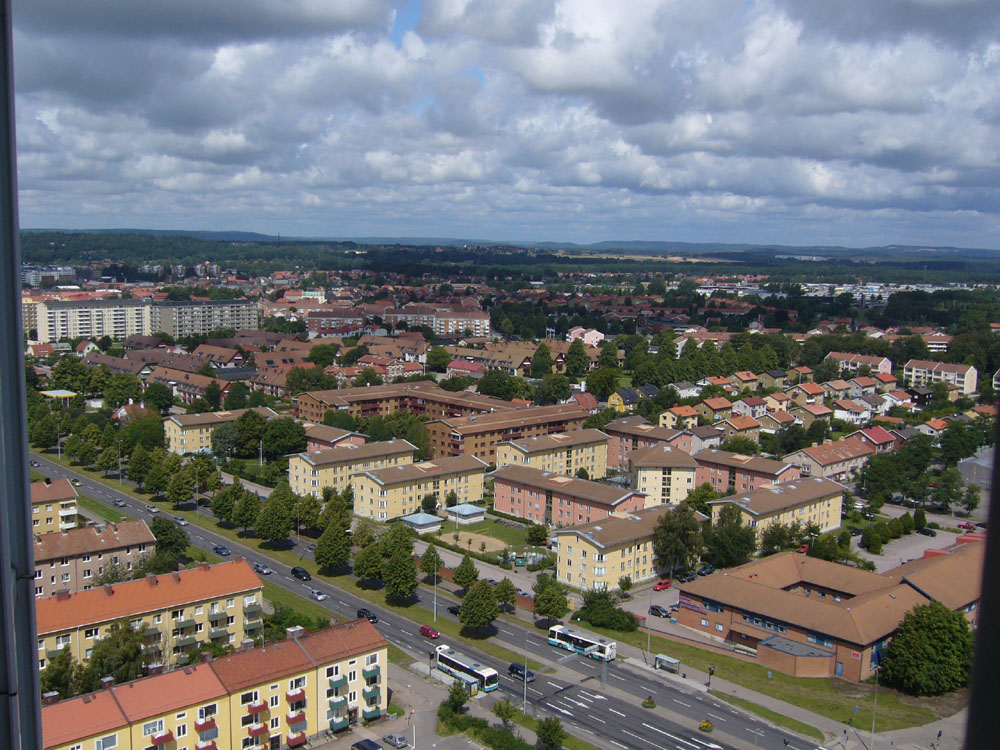 Andersberg in front of Eurostop, where we were before.
Note the factory in the middle of the forest.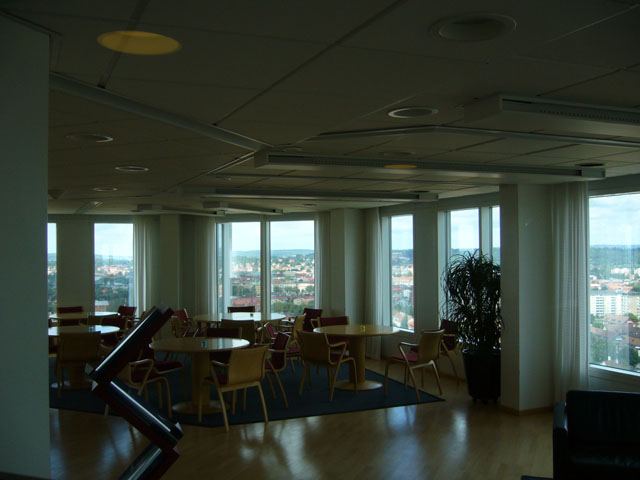 The entrance hall of Trade Center.
Opposite Trade Center is this weird black glass building.