Hello!

I decided to make a big photo thread that shows the beauty of "my" city. I took them over the last 2 years.
I took only a few while I was only concentrating to take photos. Often I went downtown by bicycle and took them waiting on a red traffic light or even while I was cycling.

I already posted a few of the photos, but they were too small then.
After my thread about Beijing slowed down many computers, I'll only post about 20 pictures per day, if I have the time.

So enjoy my photos of the beautiful town Hamburg!
The first 19 photos show the unique "Speicherstadt" (Loftcity) and the area around it. It's the biggest coherent loft-complex in the world and was opened in 1888. I have read that some of the architects had studied church-construction, which explains the incredible design of some of the buildings.
The main-storage are imported Oriental Carpets, tea and coffee, which you can smell everywhere in the loft city.
But there are also sights like the duty museum (for free, shows how smugglers work(ed)), the spice museum, the "Hamburg Dungeon" and the biggest miniature H0 train system in the world. Every night until 11.30 pm the city is illuminated and that's the time when it is most beautiful IMO. Enough of writing, here are my pics:
A view on Hamburg downtown from the Speicherstadt.
I took the night pics with my mid '80s Ricoh SLR and scanned them.
On the next picture you can see parts of the Speicherstadt on the right and the new super-modern harbour city on the left. There are expensive appartements and offices.
Also on an other end of the Speicherstadt, modern buildings were built. Here's the Hanseatic Trade Center: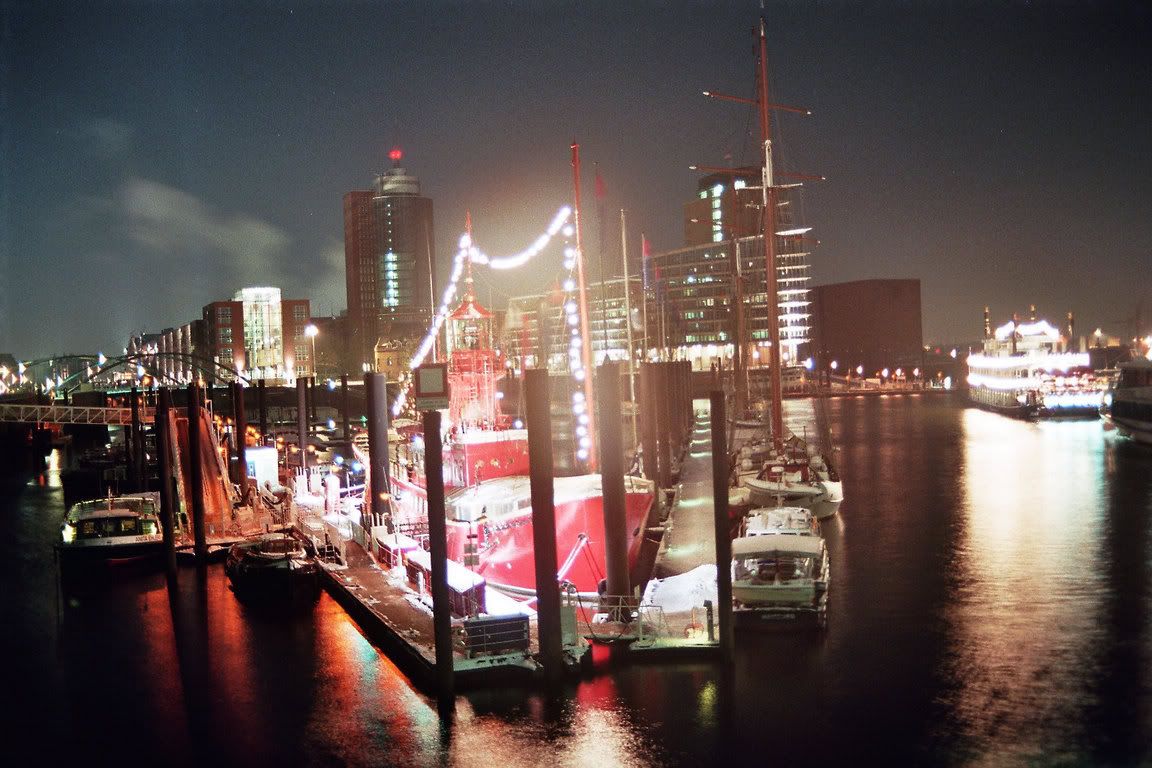 An impression of the harbour next to it: An old fire-ship.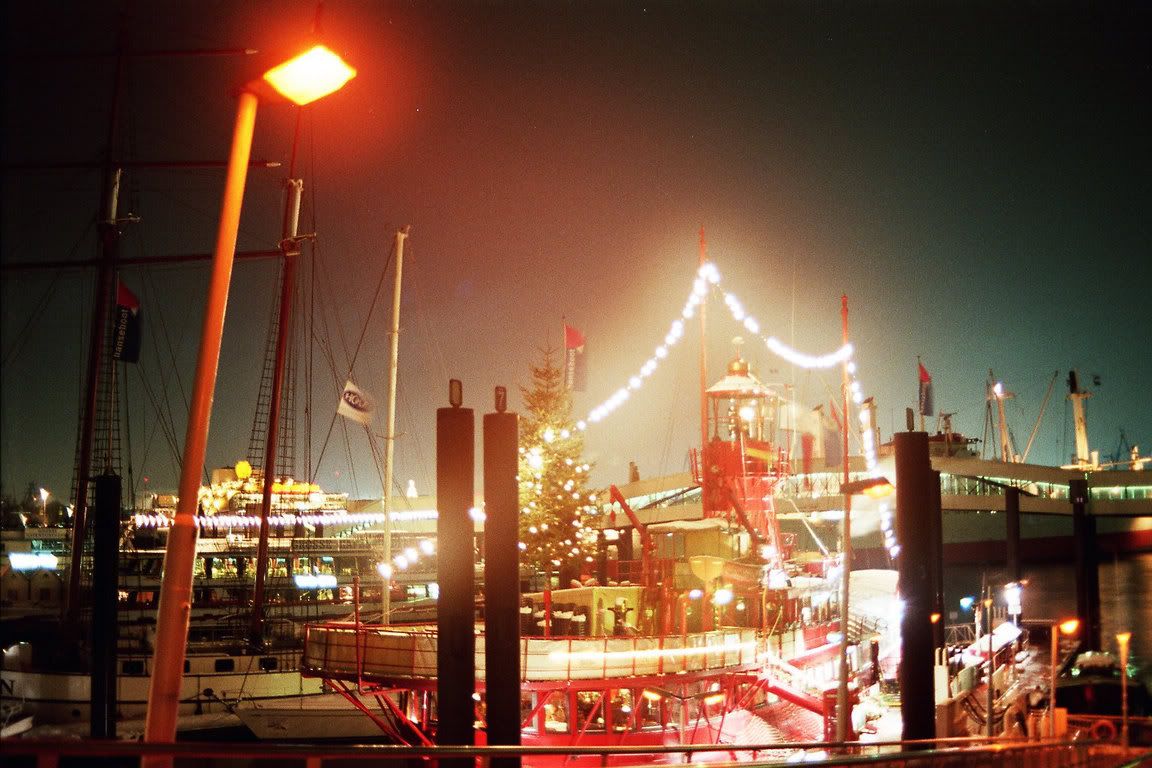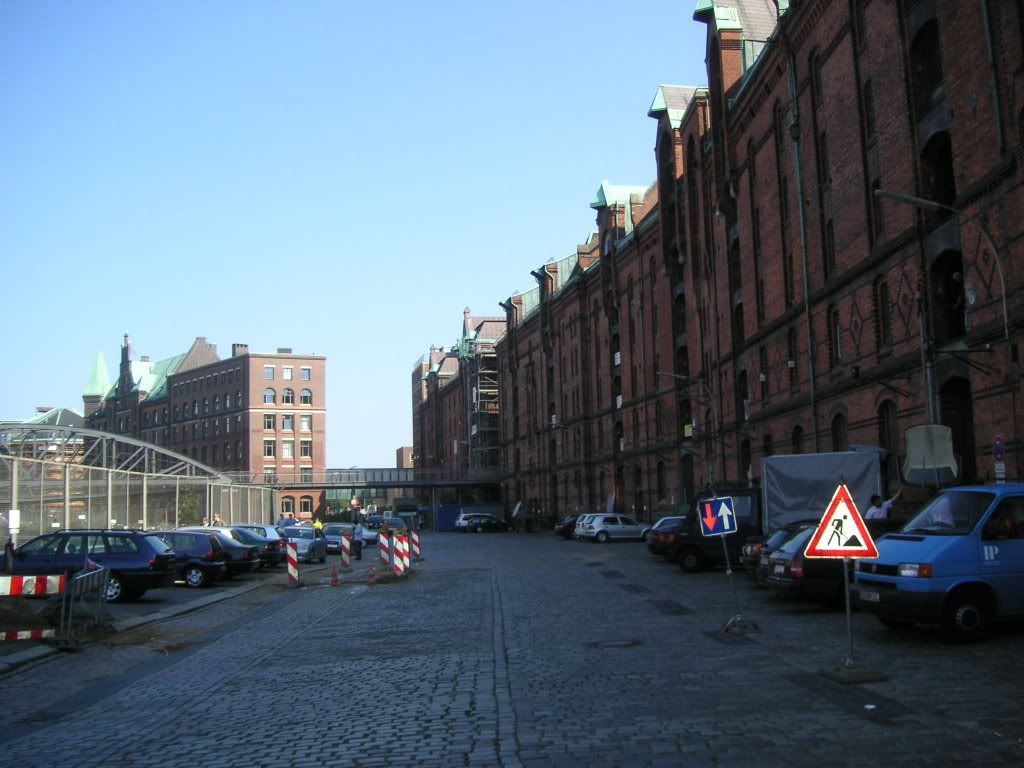 Speicherstadt at day.
The following pics are a bit old. The Harbour city was still in construction then. That's the Red Bull flight day btw, where ordinary people have to build funny looking flying vehicles and "fly" (aka fall) into the water.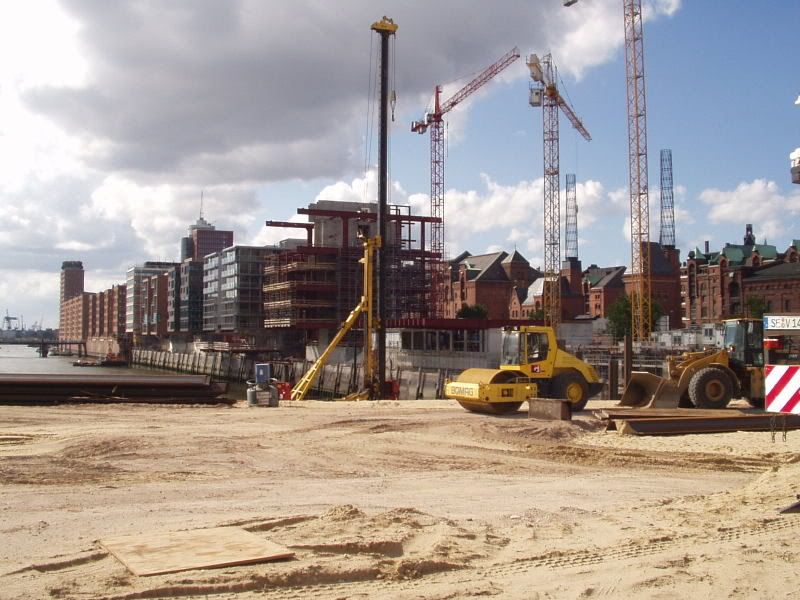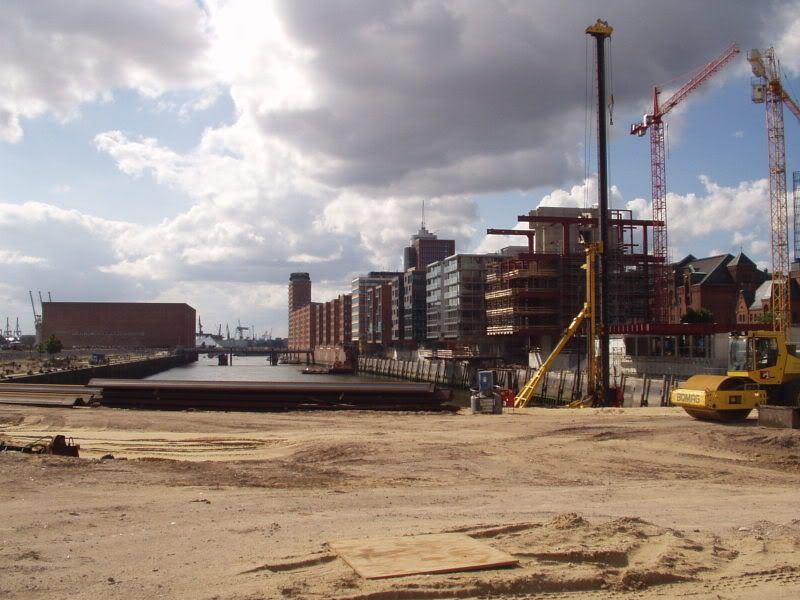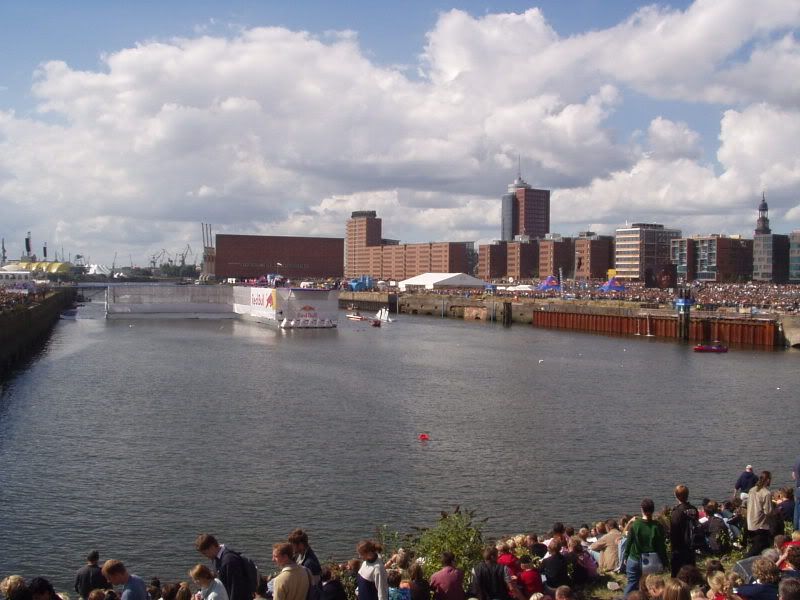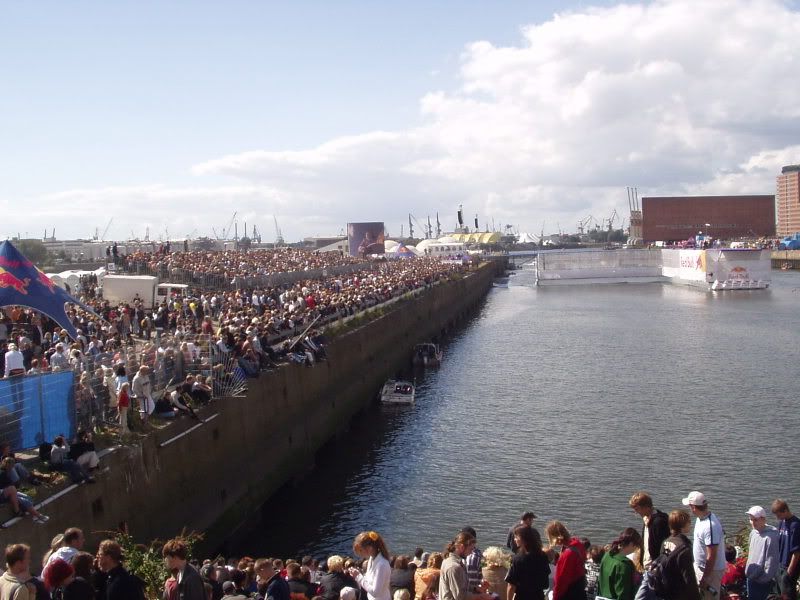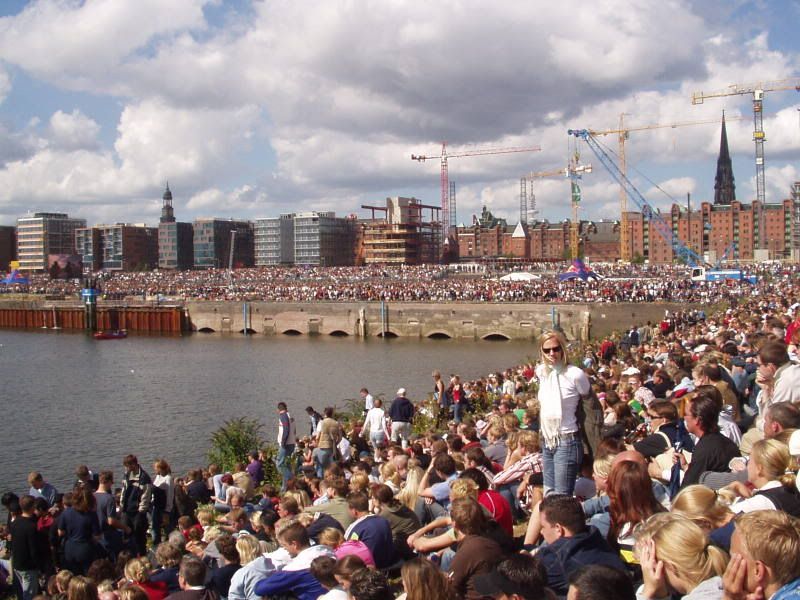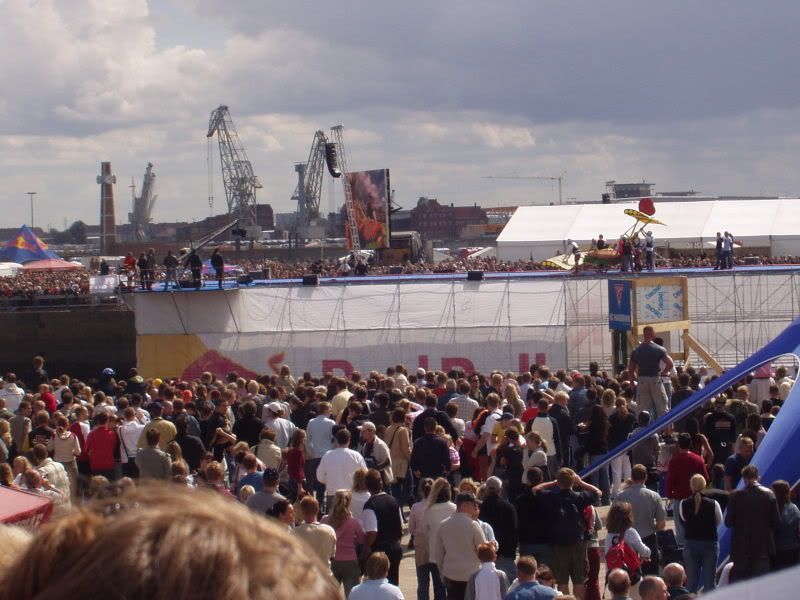 On the last picture you can see a big old loft. On the top of it the city is going to build a philharmony off glass:
To be continued...