I was in Hannover, Germany, for 2 days visiting my sister who works there right now. I haven't seen any photos of Hannover here in a long time so I thought I would share some with you. For those of you who don't know much about Hannover, it's a city some 150-200 kms south of Hamburg. It has a population of some 525.000 in the city and (I think) about a million if you include the metro area.
Much of Hannover was, like most other large German cities, more or less totally bombed during WWII. There are some nice old buildings though, that has been either re-built or miracuously avoided the bombs.
Let's get started with some photos...
First we have the Opera House: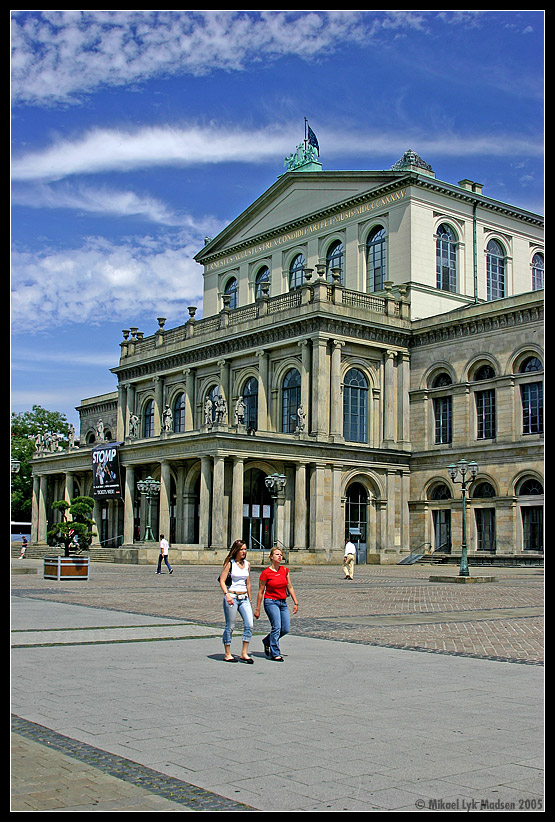 Close to the Haubtbahnhof (Main train station)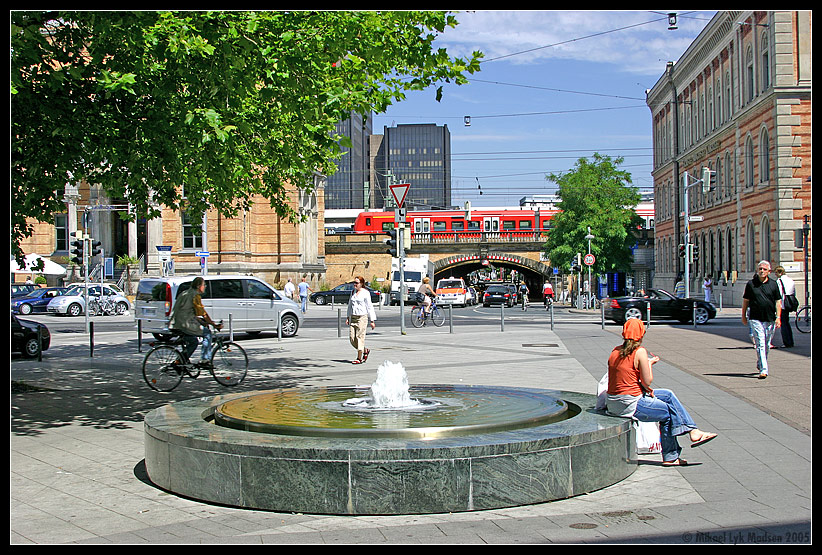 The Haubtbahnhof itself, which is pretty much in the middle of Hannover: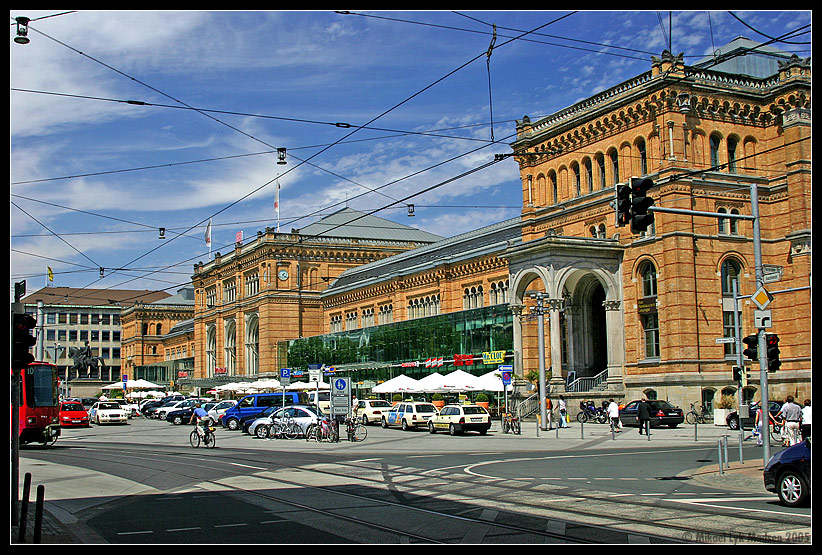 A sunken promenade in the pedestrian area: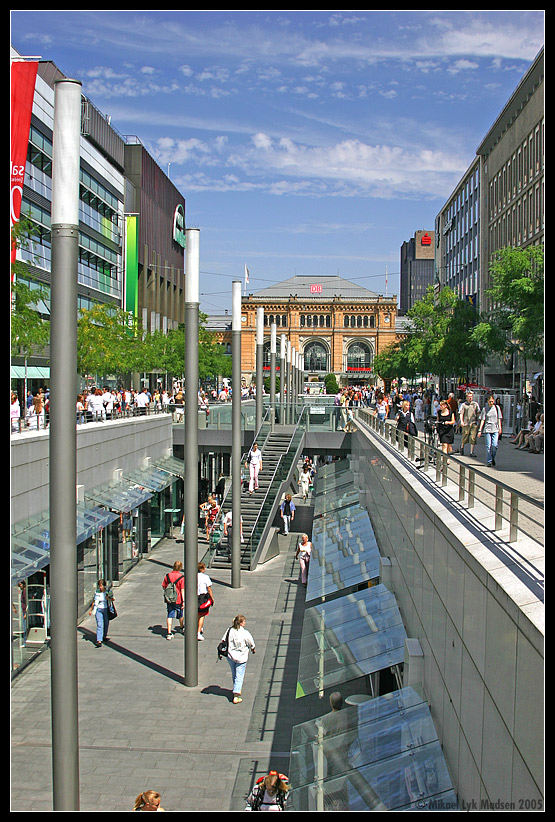 Some shopping center: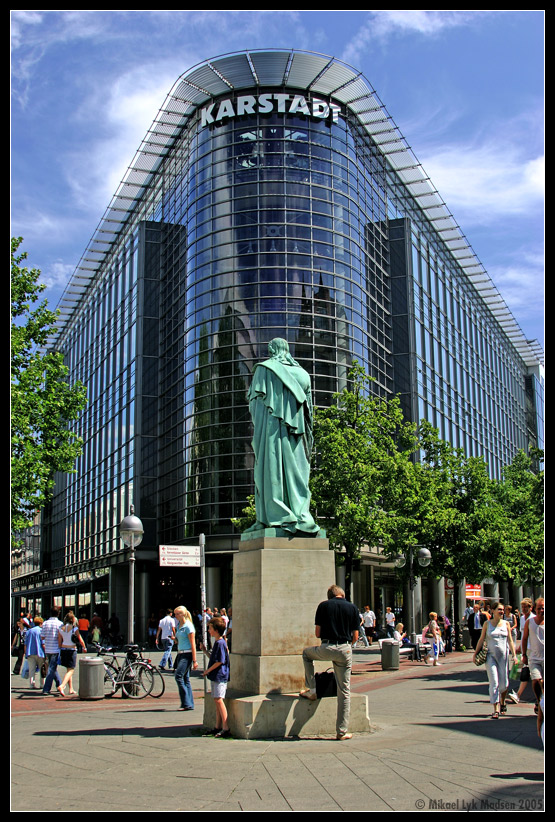 Some nice old buildings close to the Marktkirche (97 m):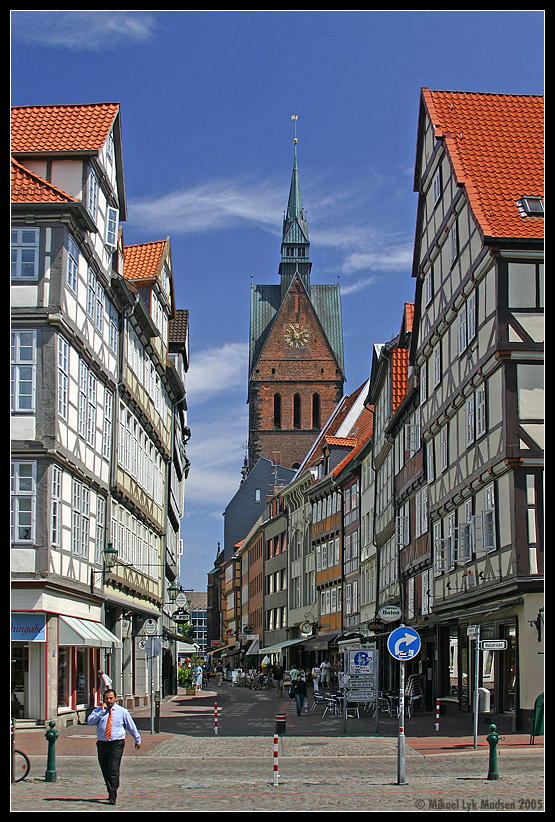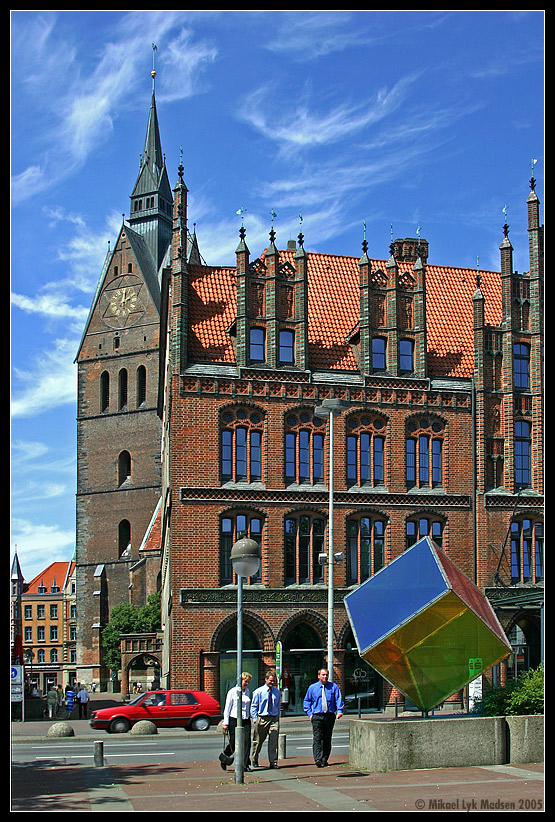 Pedestrian area again: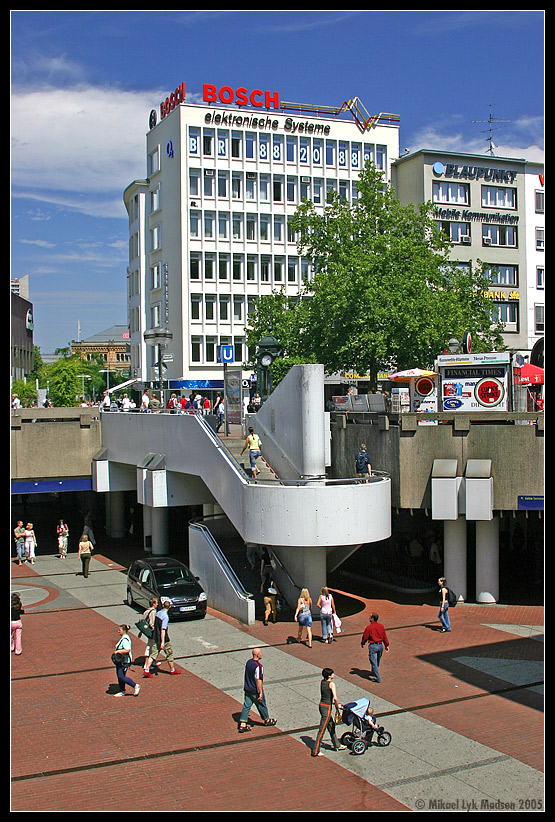 Hannover is a city with a lot of art. Here are cars hanging under some large elevated road: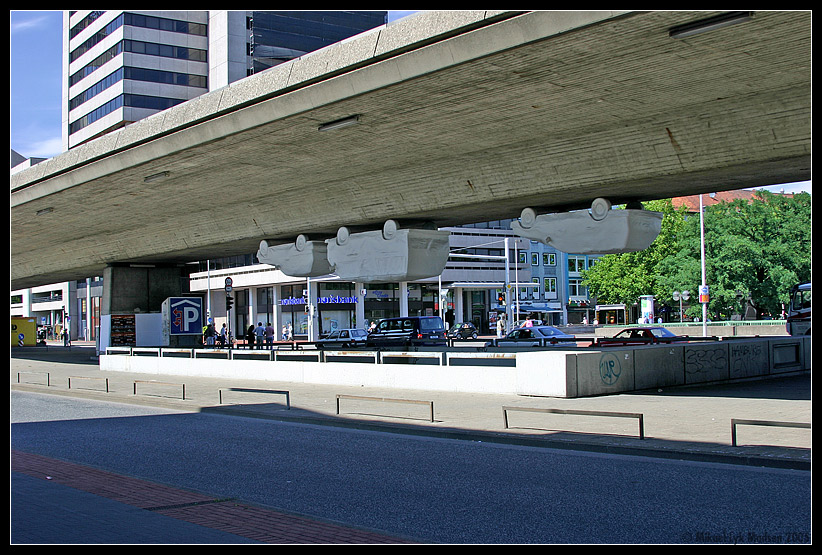 One of the tallest highrises in the city (91 m):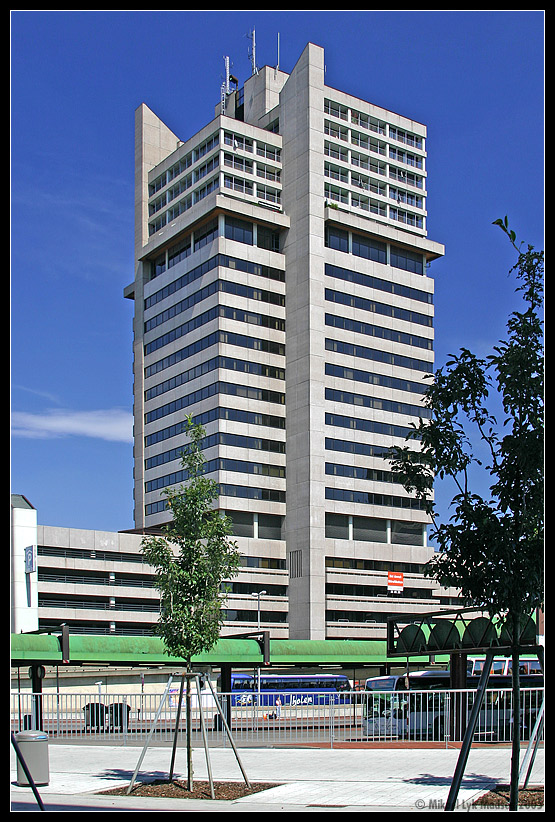 Some new buildings and top of one of the 2 TV towers of Hannover (this is the small one):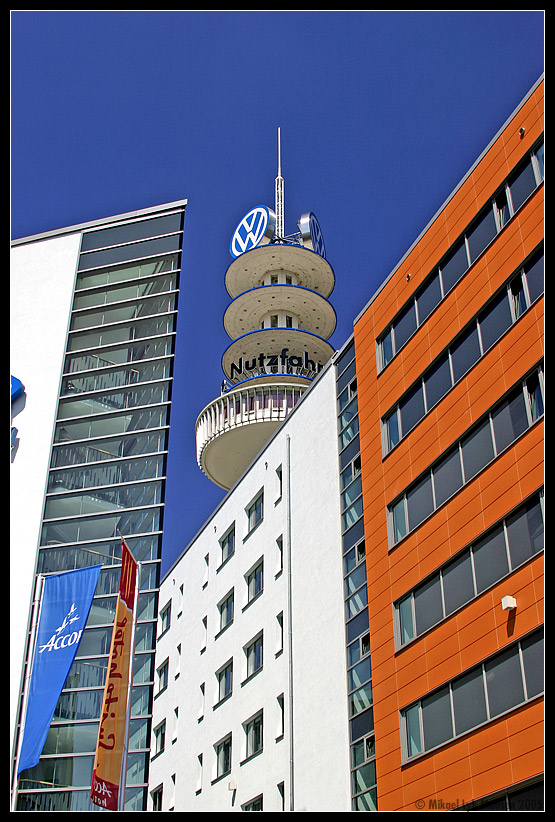 The Kreuzkirche: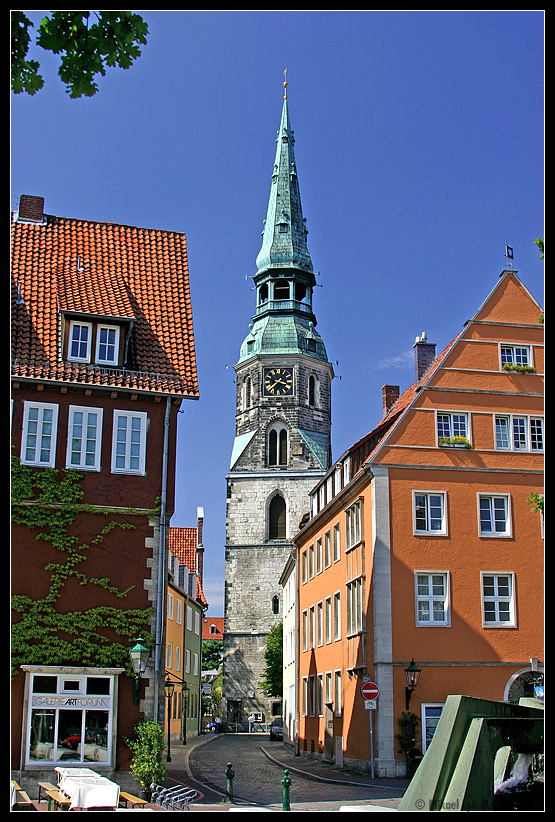 Some statue with the Kreuzkirche in the background: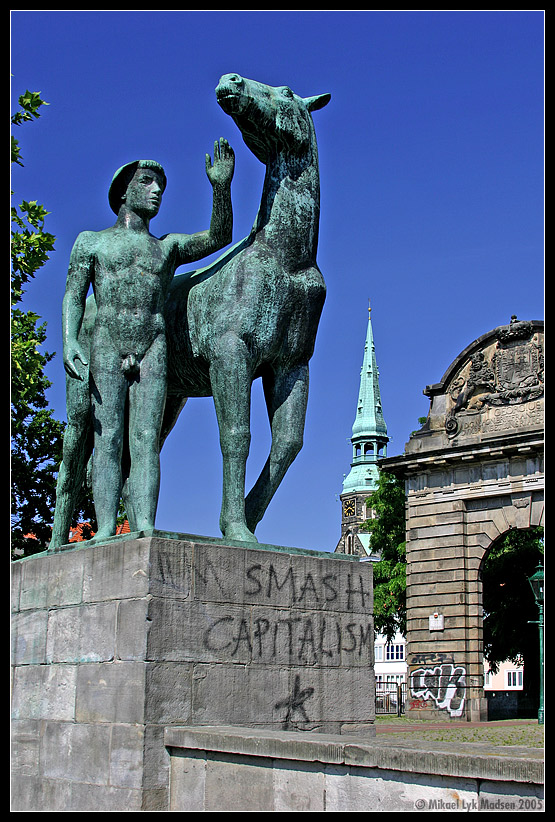 Anyone would like to climb this ladder? Has to be the longest I've ever seen: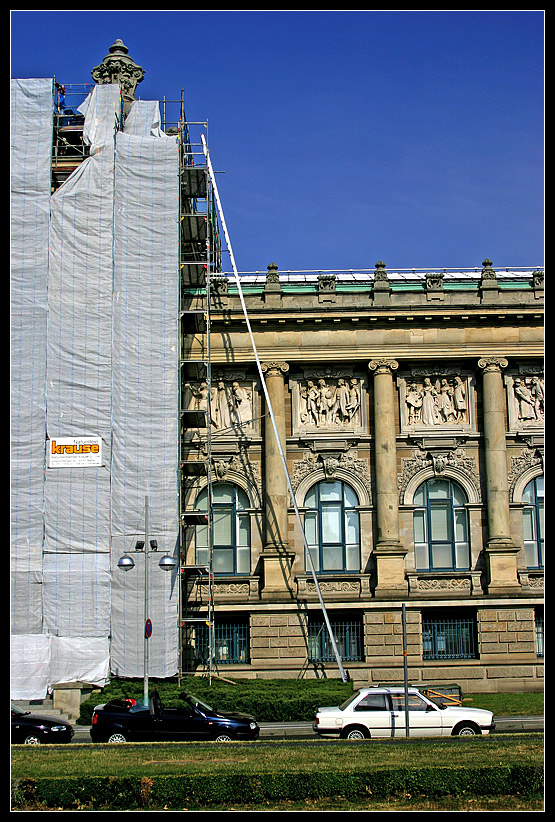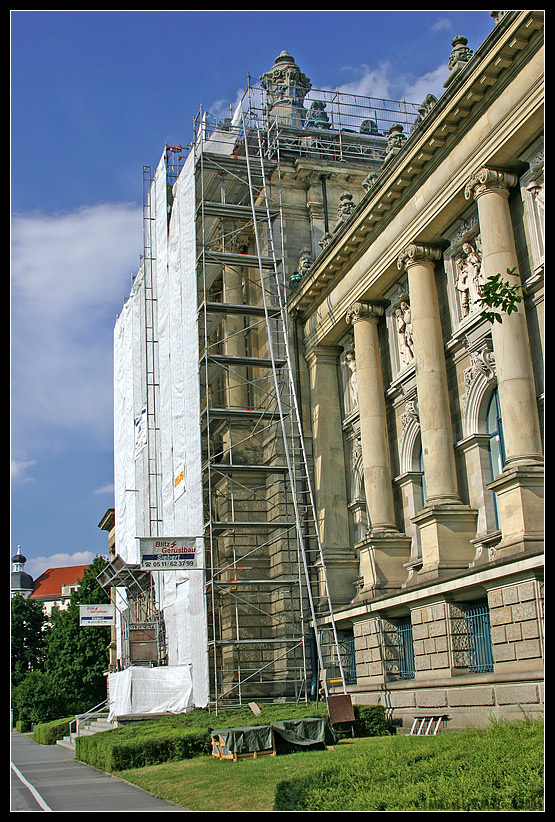 The Marktkirche again: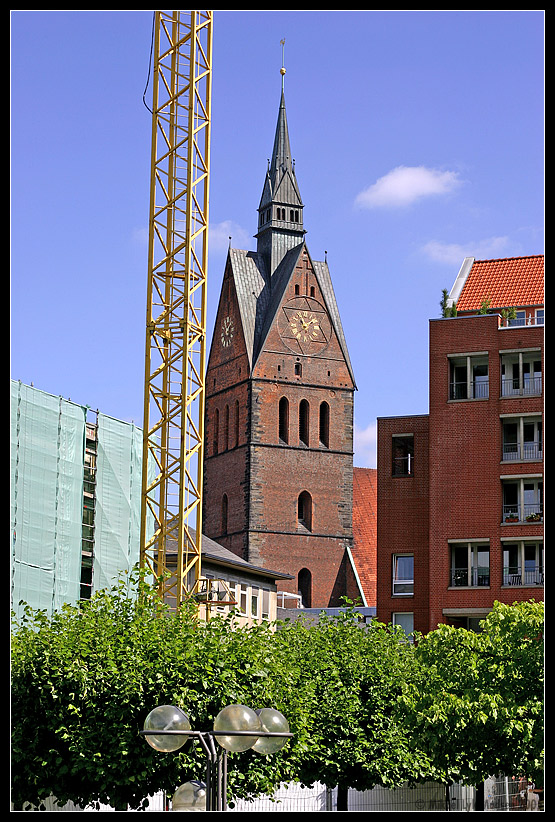 I'm not sure what this river is called, but there were some nice bridges over it: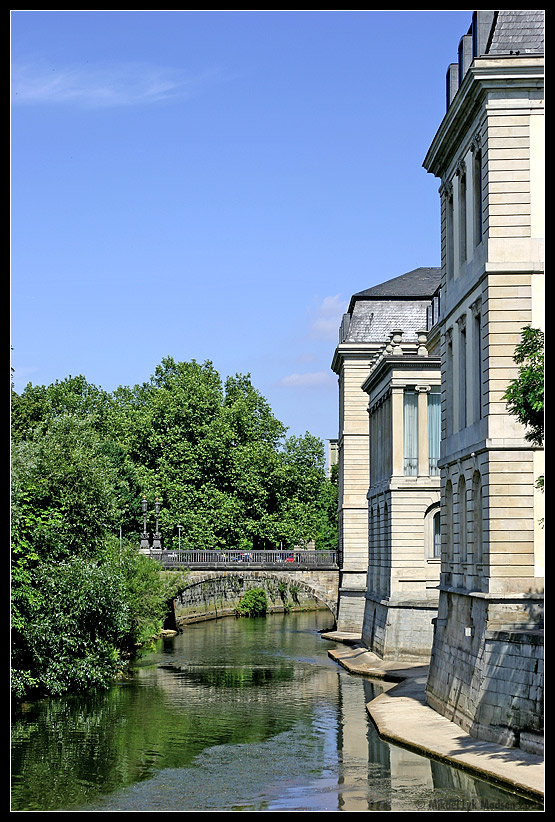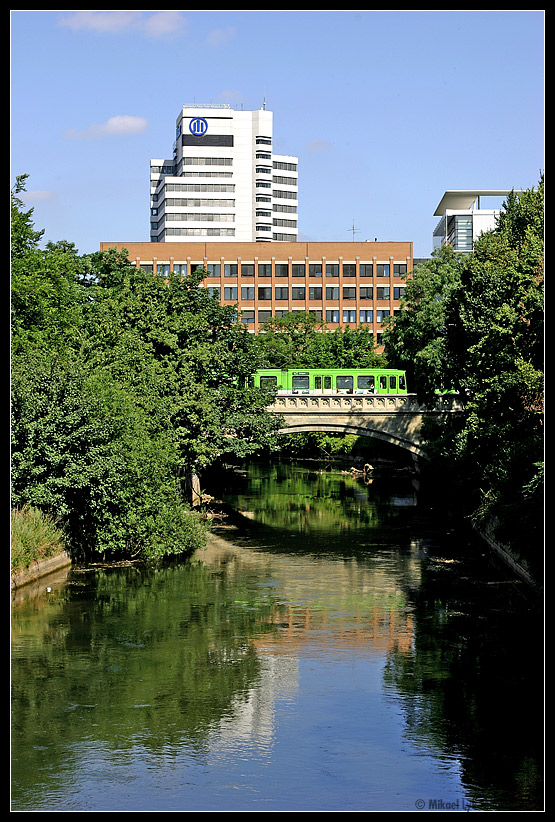 More art: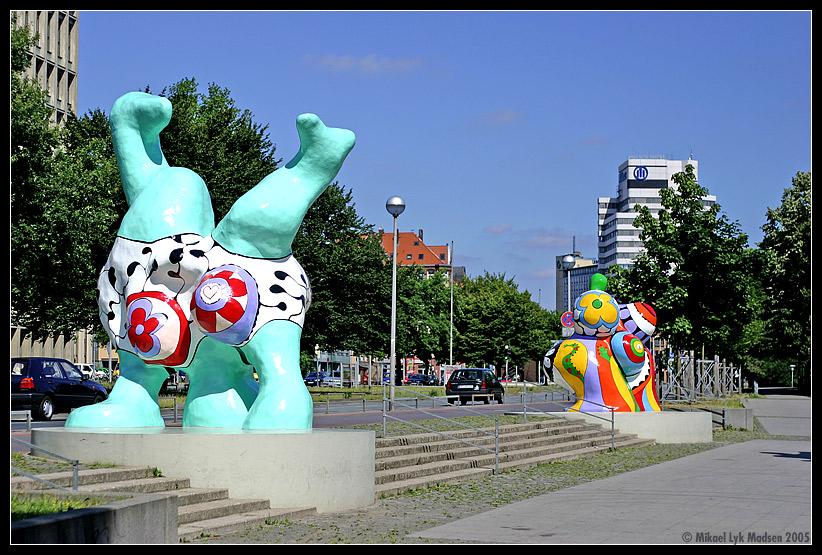 Another chuch, parts of it survived the bombs during the war: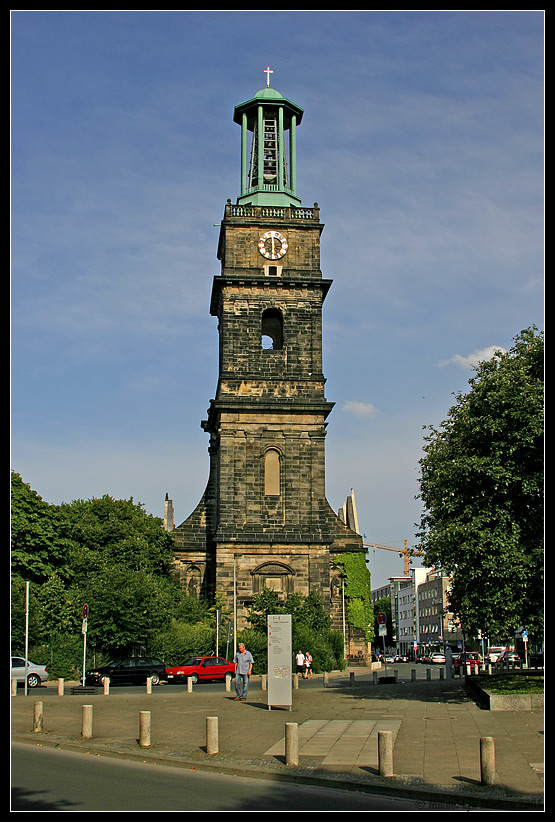 The "Norddeutsche Landesbank", I just love this building. Great modern architechture if you ask me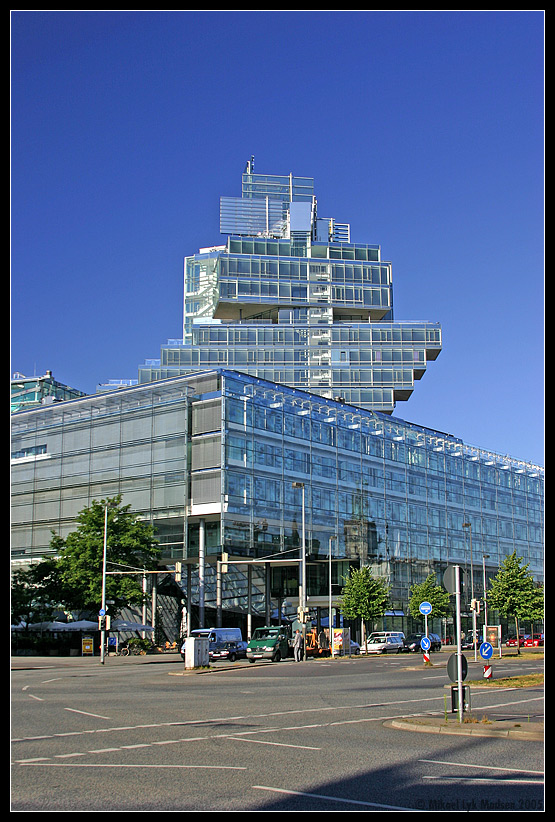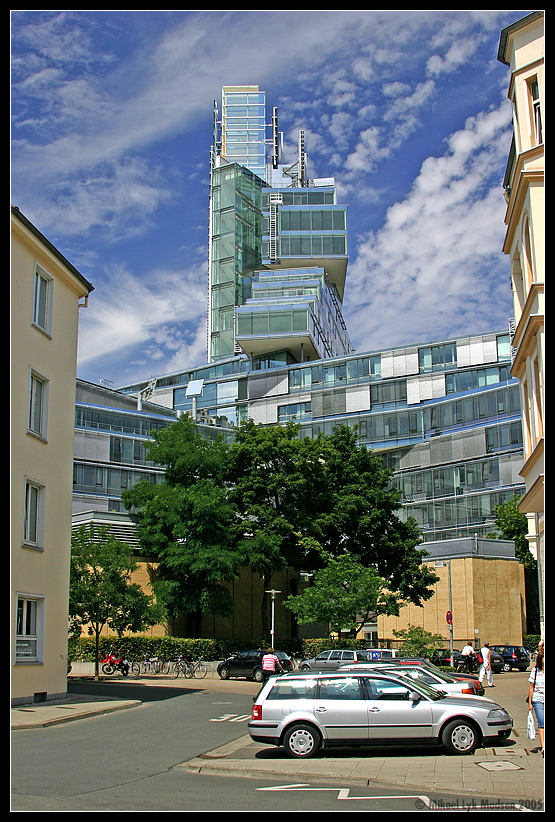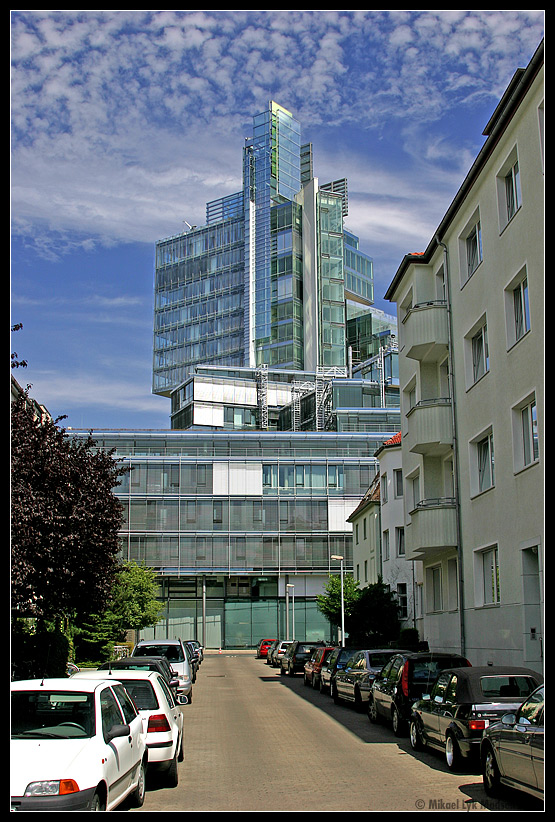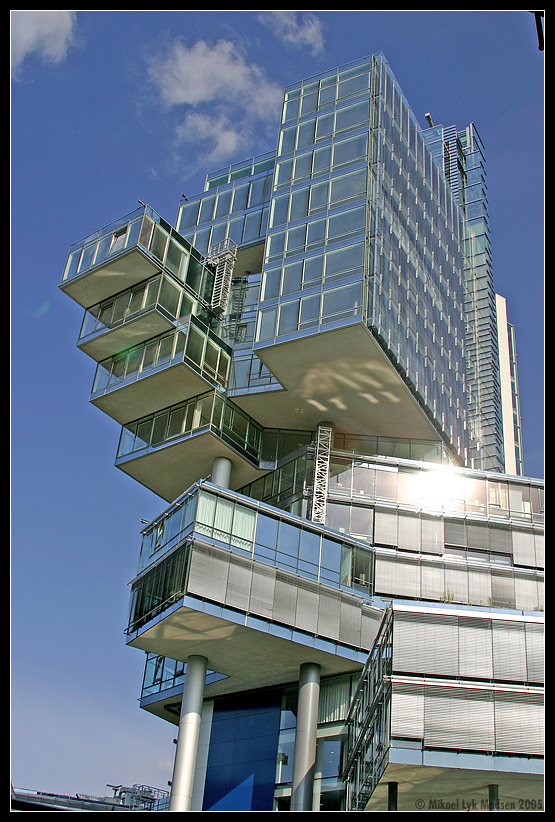 Some views from the top of the Rathaus (City Hall):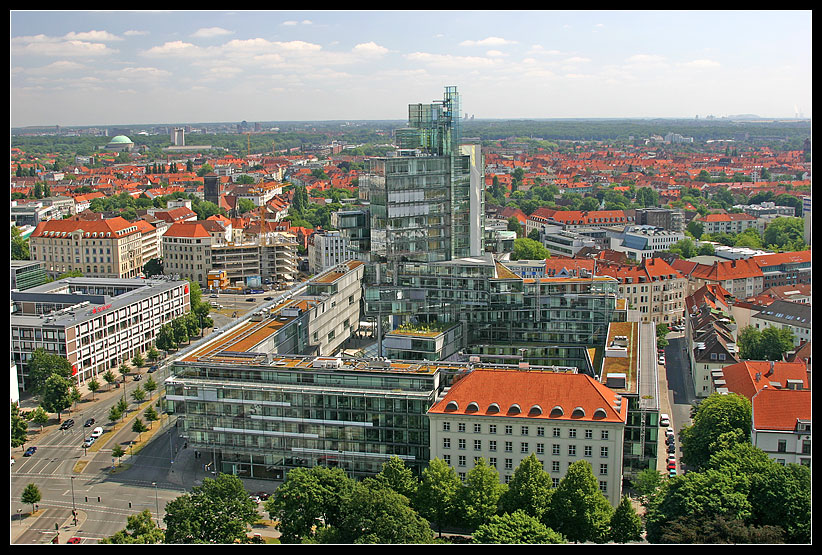 The new football station of Hannover, the AWD Arena, seen form the top of the Rathaus. It'l be used for the Worldcup in 2006, and are normally home to Hannover 96: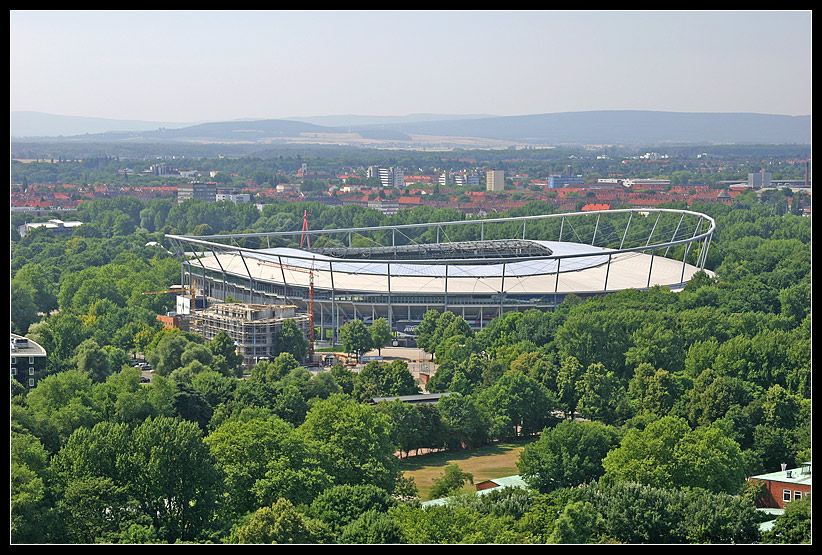 The Rathaus itself. It is 98 m tall and was completed in 1913: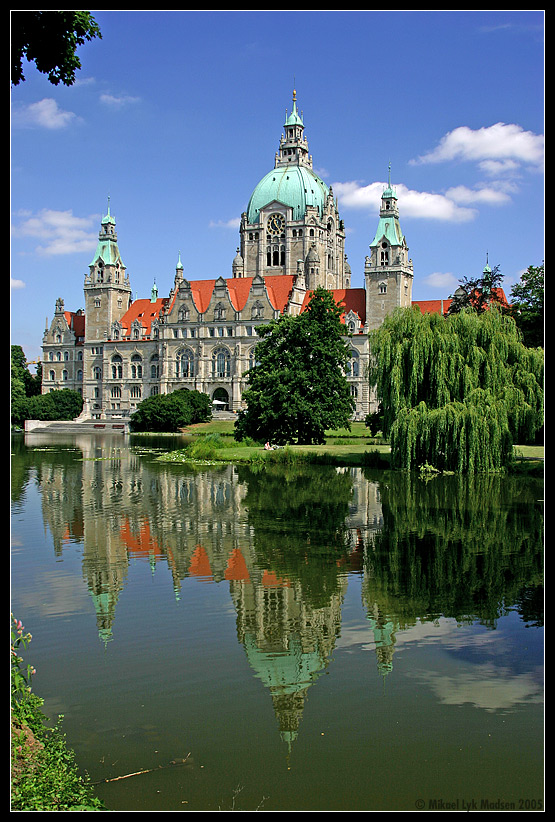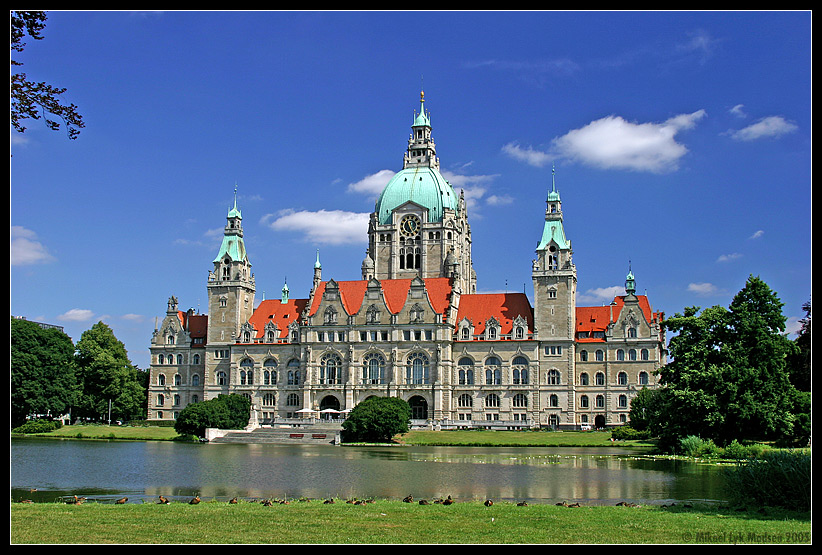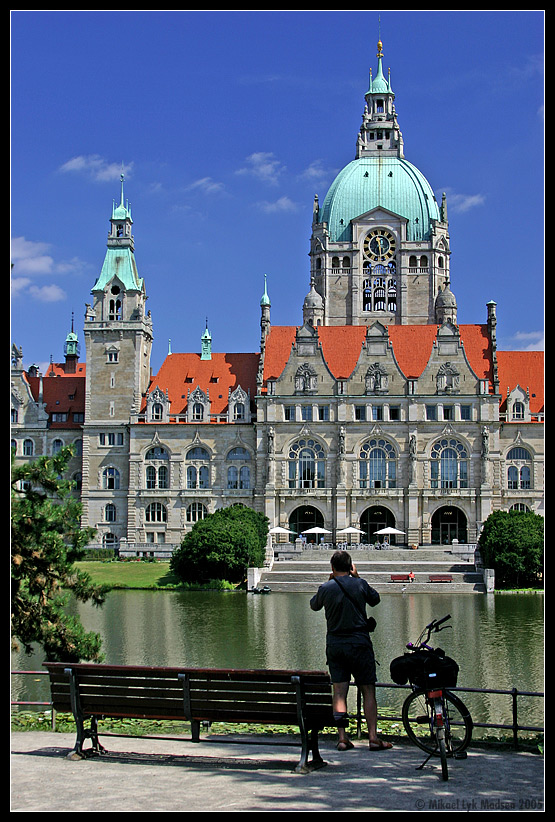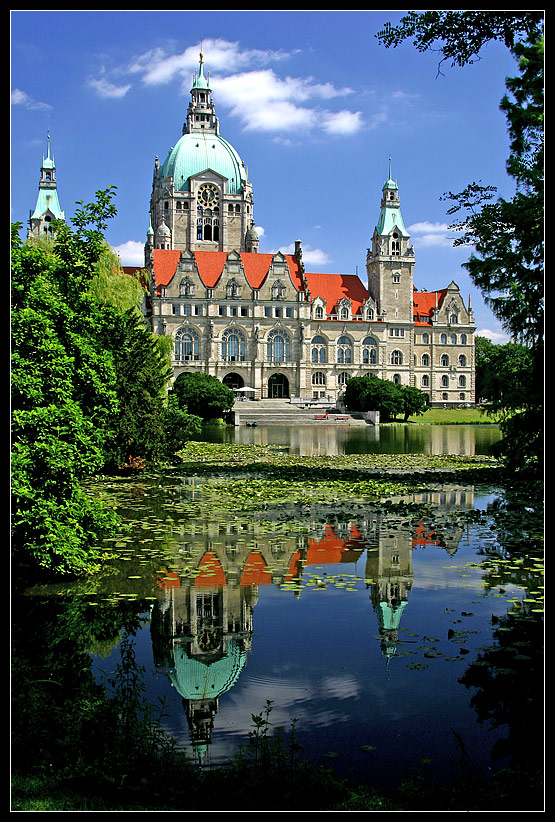 After a nice hot day with great weather, it started to rain in the evening (damn!!!). I had planned to get some night shots, so this was very bad. I did catch the Rathaus at a moment without much rain though: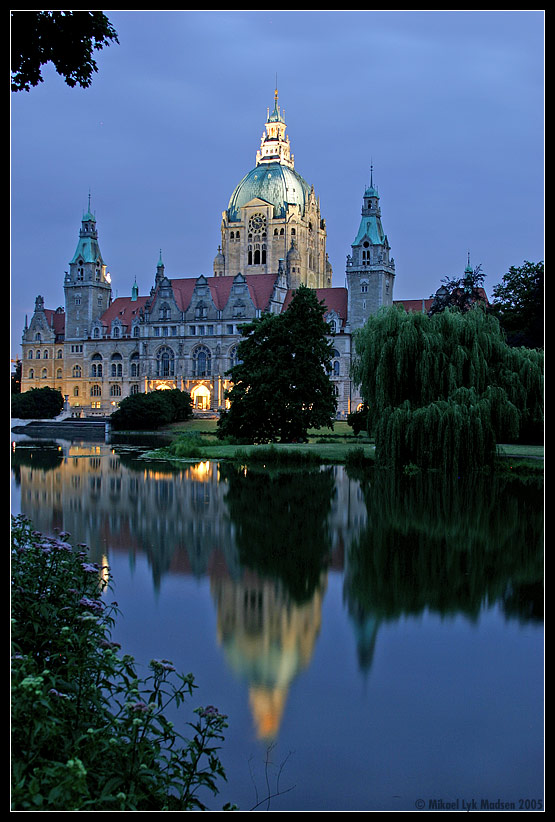 Moved on to get the Norddeutsche Landesbank too, and the second after I got this shot (the only one) heavy rain started to fall, so I had to run back to my sisters car: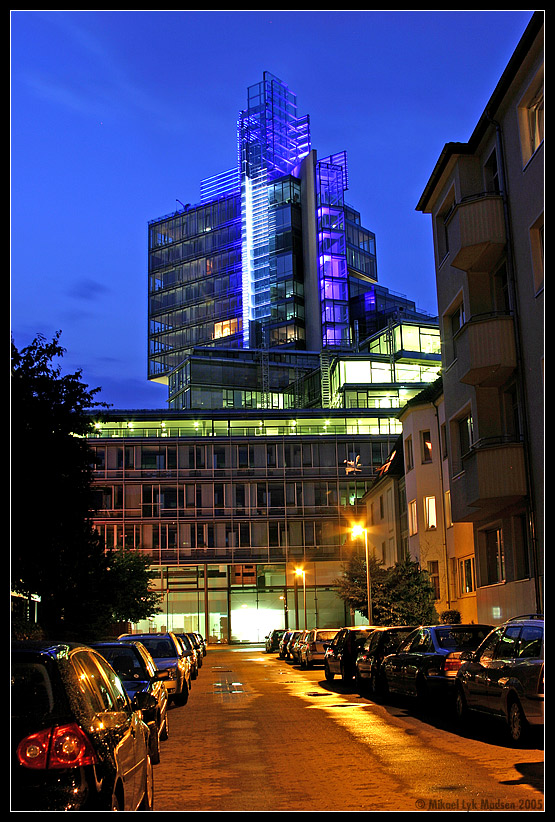 And finally a panorama from the top of the Rathaus (click to enlarge):

That's it, hope you liked em. I surely liked Hannover.