·
...wolf in cheap clothing
Discussion Starter
·
#1
·
Did you look at the pictures I took of Sumter?
Well, you should have.
While we were in Sumter, we decided to pop over to Florence, about 44 miles away, to see some of my boyfriend's friends. Those friends were gracious enough to give me a tour of downtown so I could take some pictures.
This is what it looks like on the way between the two. It could not be more different from my part of the South. I'm not at all used to flat land. I'm a mountain man, born and raised, and I was probably ten years old before I ever even saw flat land with my own eyes.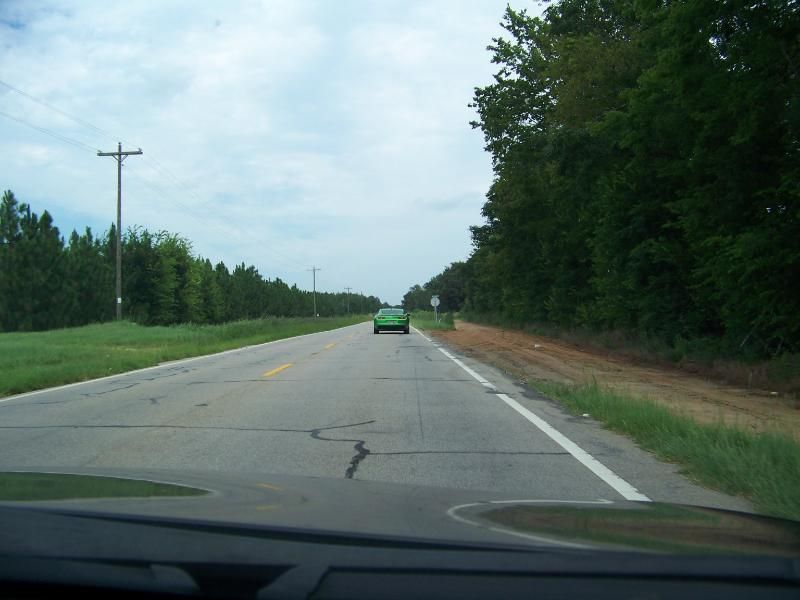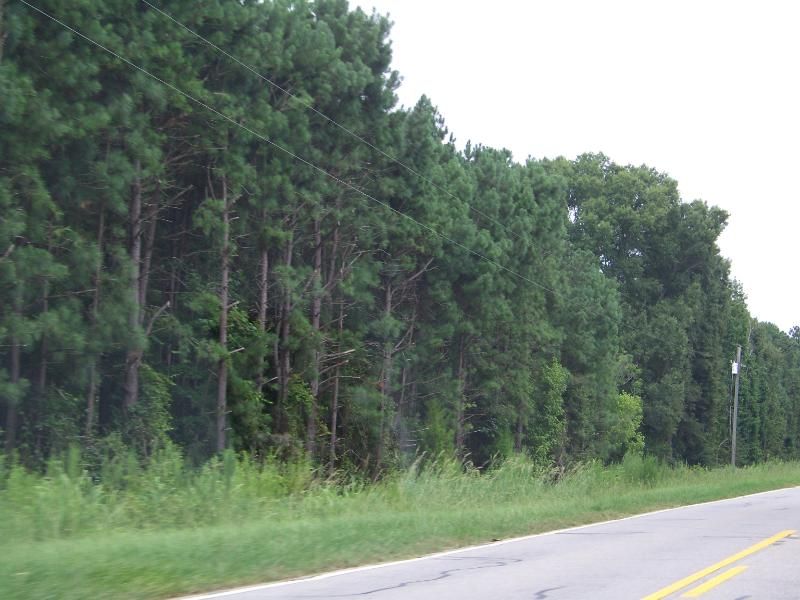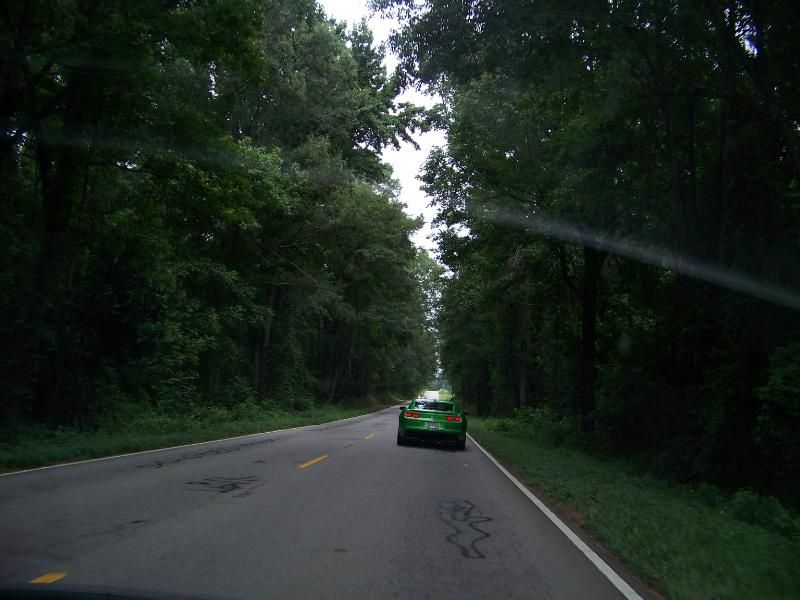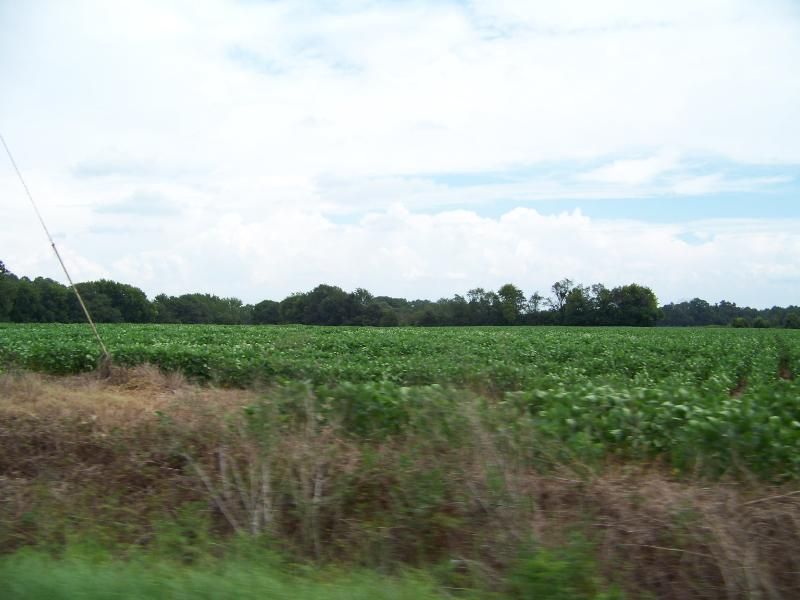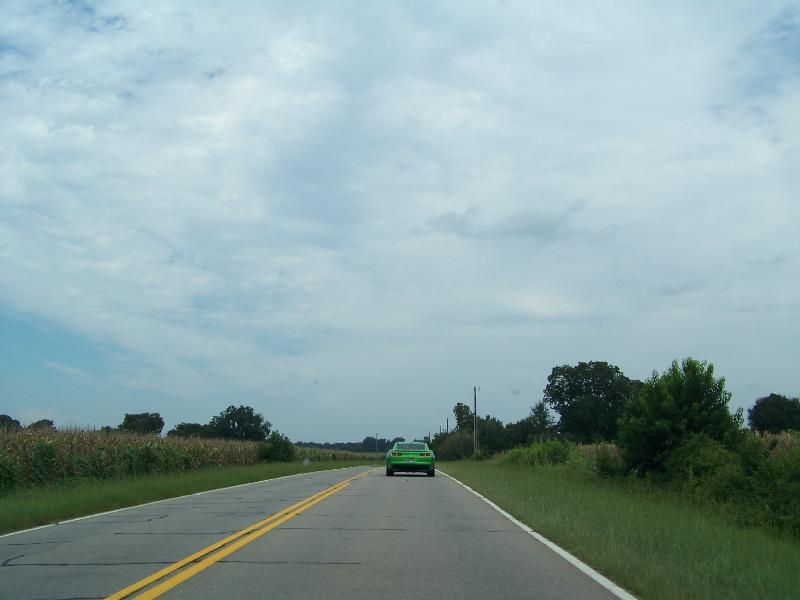 When you enter Florence, you notice that like Sumter, it has an incredible amount of suburban sprawl. You also notice that unlike Sumter, there are more national chains, and the sprawl is in much better repair. It is, in fact, about as nice as sprawl can get. Everything looks clean and well-kept and you get the feeling that Florence might be a lot like
Greenville
. In Greenville,
shit gets done.
People are furiously making money and furiously spending it. It's busy. It's bustling.
You come to Veterans Park, tucked away in the sprawl behind the Florence Civic Center, and that impression is only enhanced.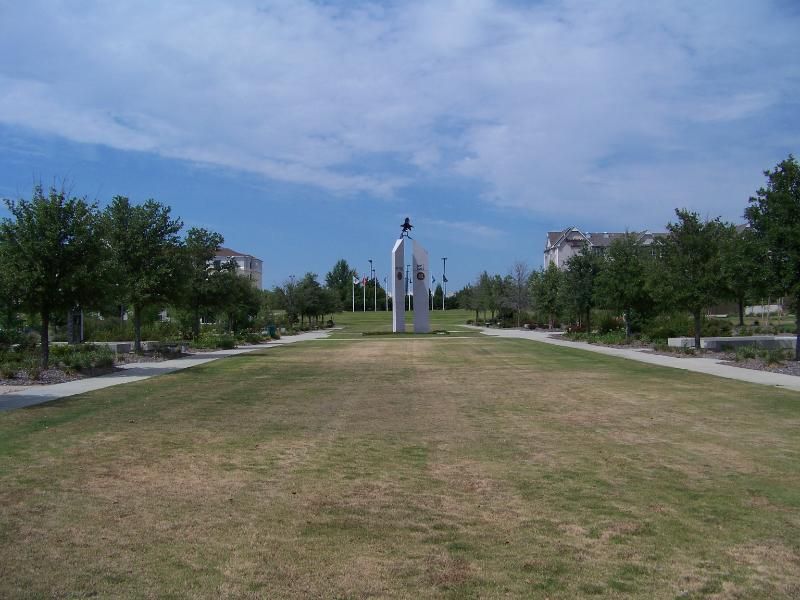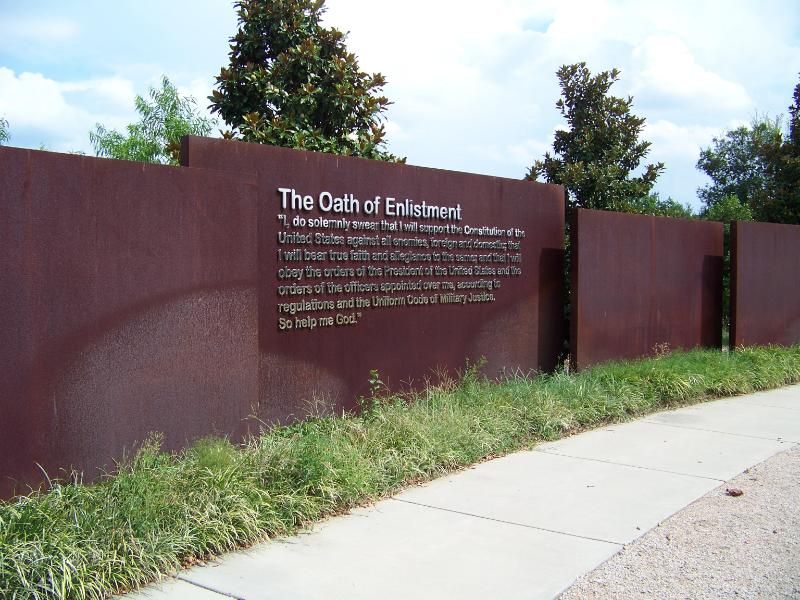 Here is a piece of the wall of the Pentagon, damaged on September 11.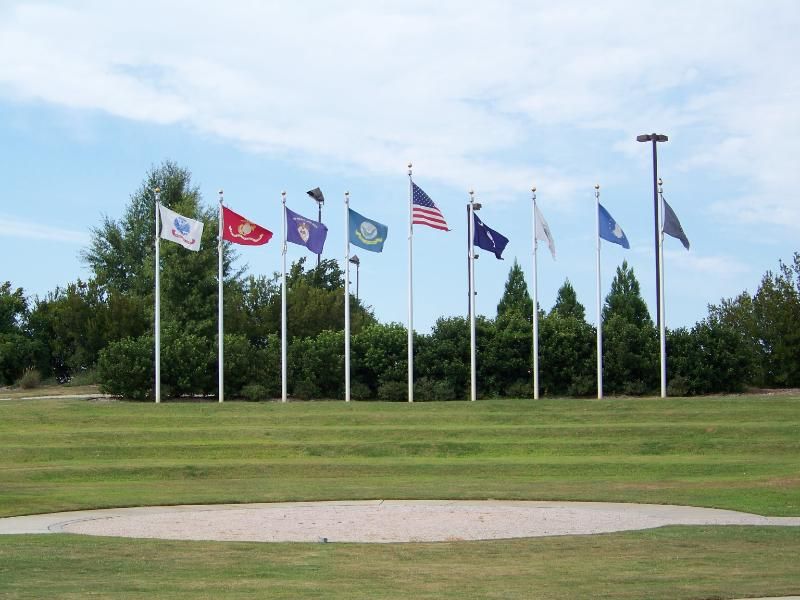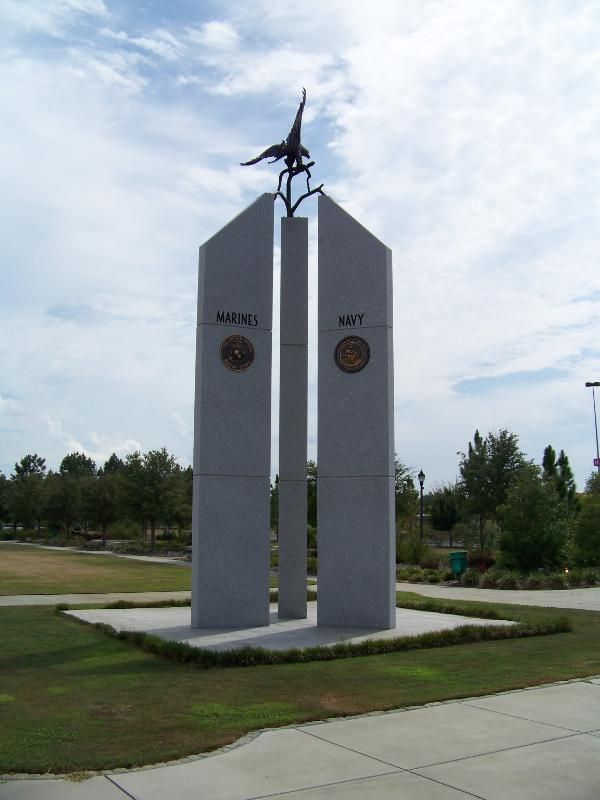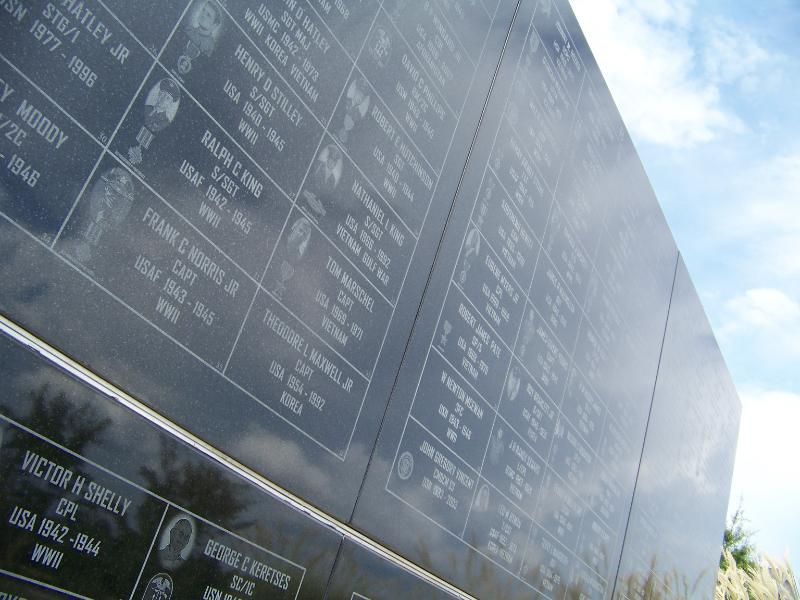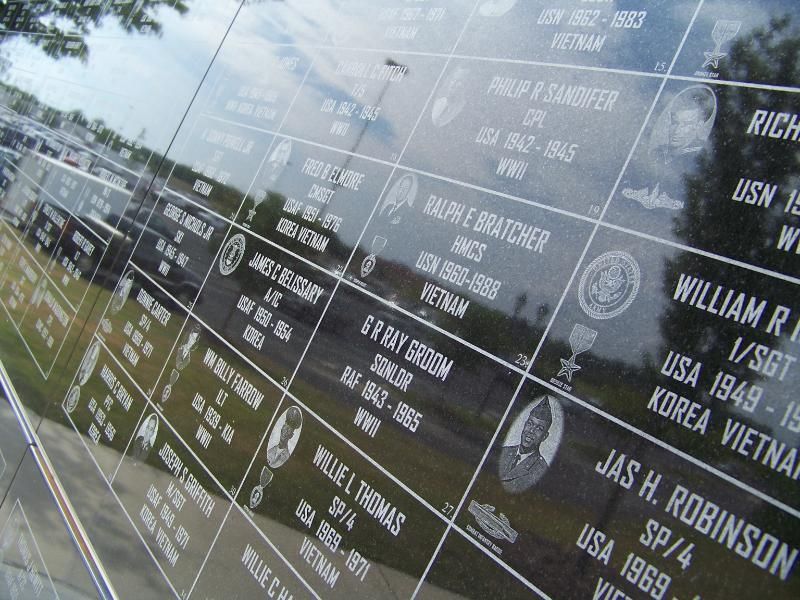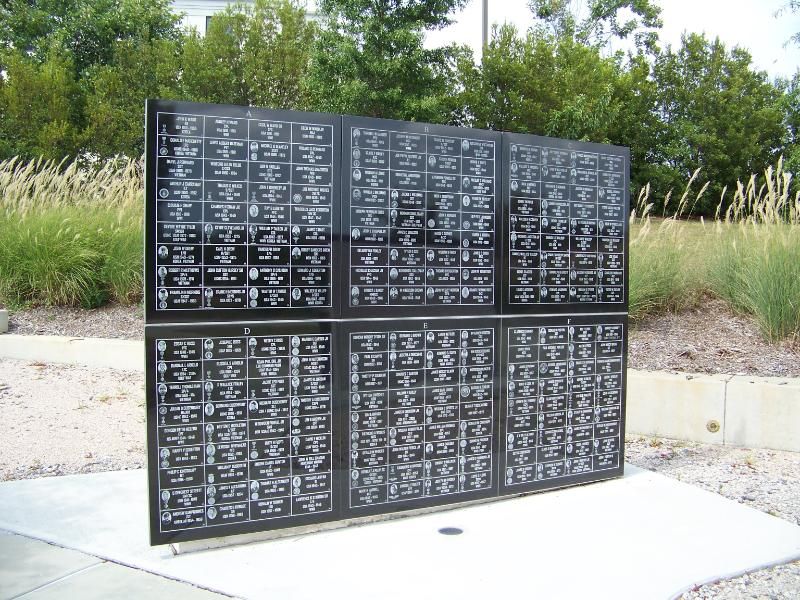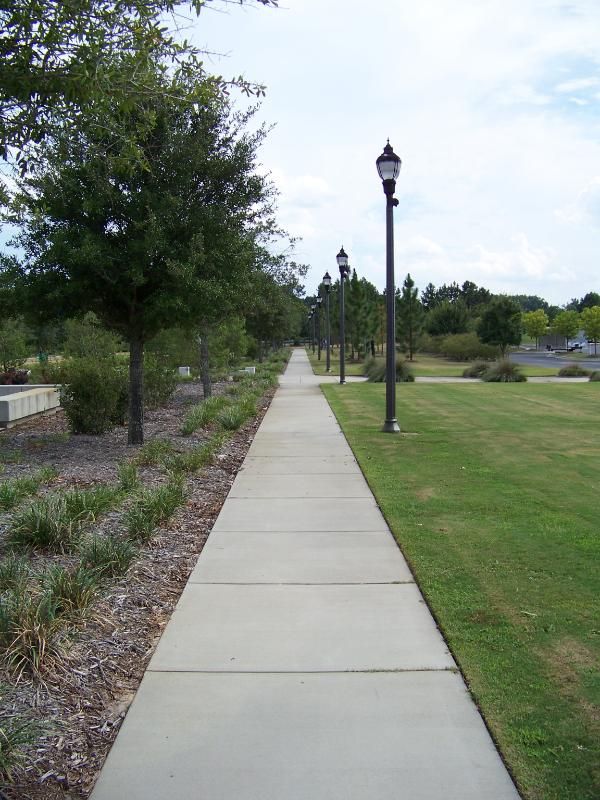 And then you visit downtown Florence, and any illusion of Greenville-like prosperity is wiped away. Downtown Florence is, for the most part, in ruins. About the only businesses to be found are what seem to be about 75 barber shops and African braiding parlors. However, the seeds of revitalization have been sown, as you will see further down.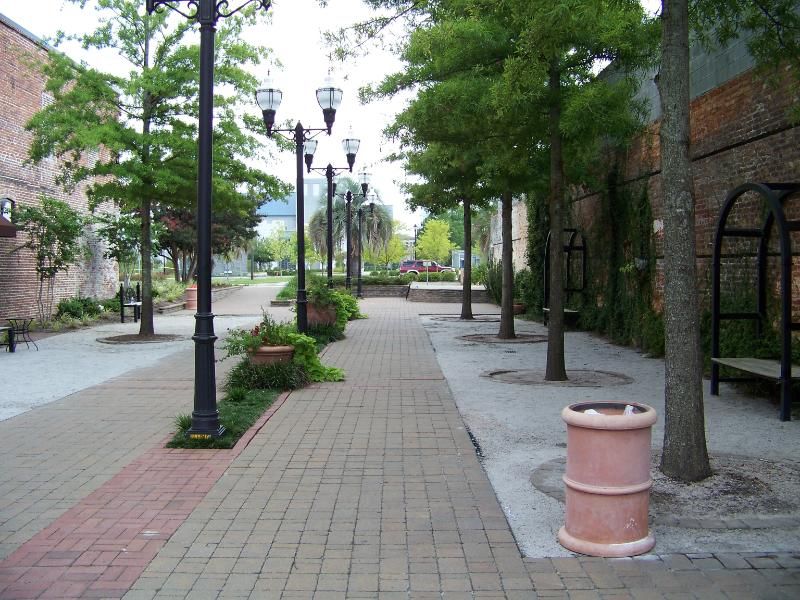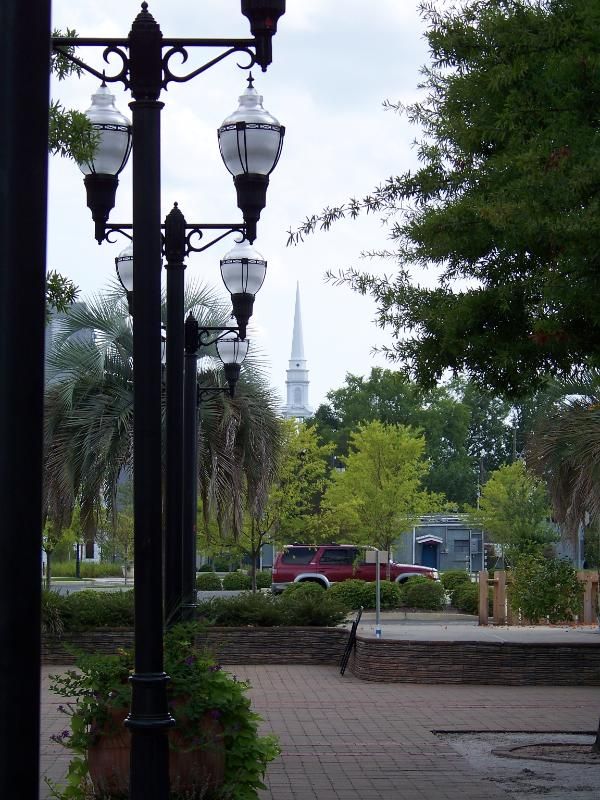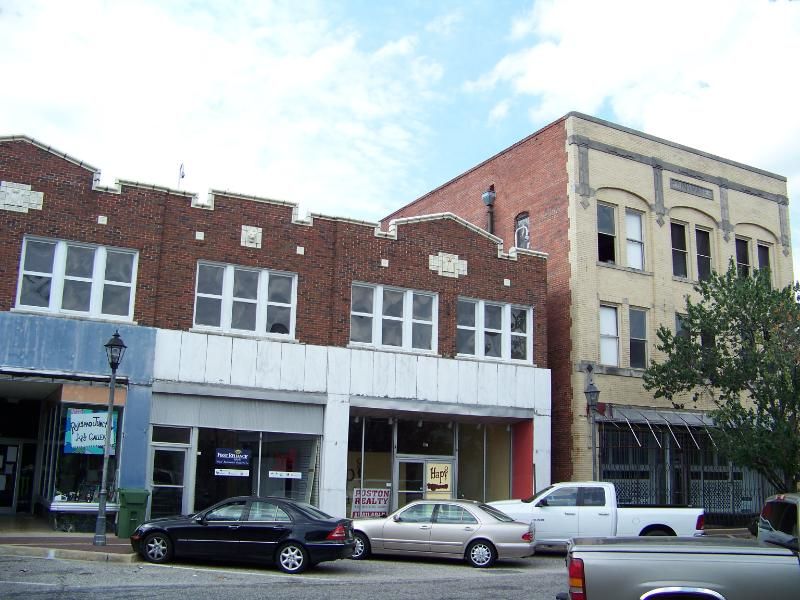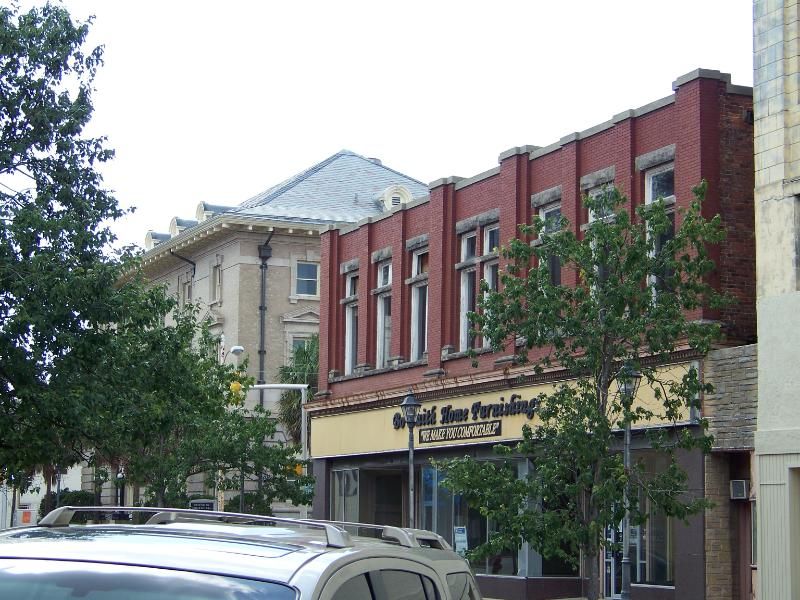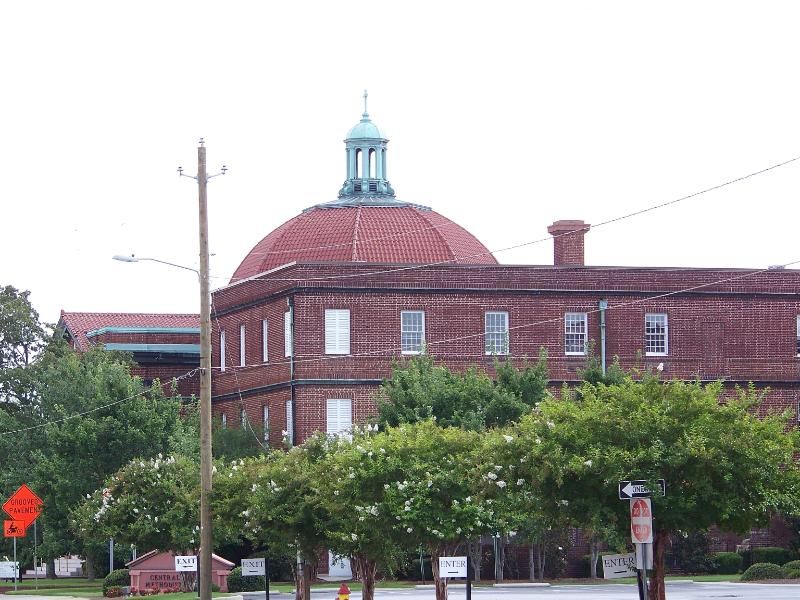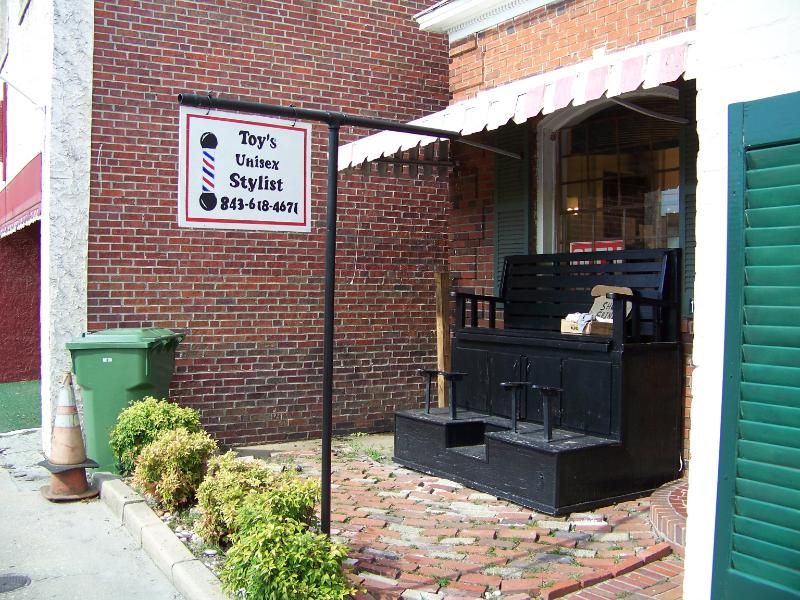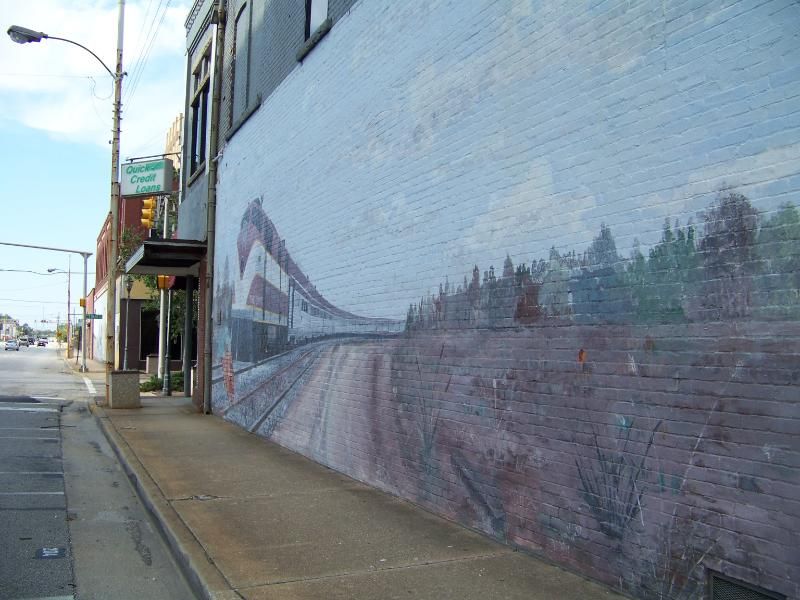 This, a soap shop, was one of the few other businesses to be found among the barber shops. There were also two or three urban clothing stores, and a couple of places selling church hats.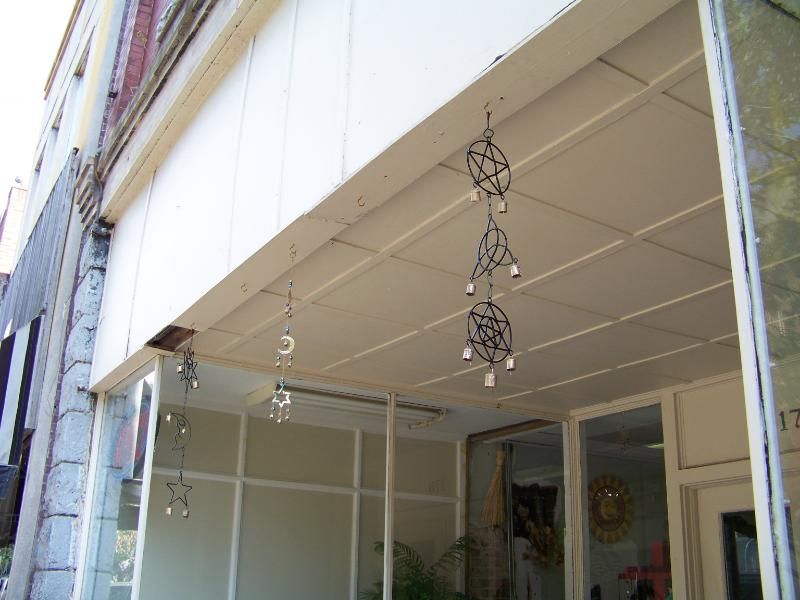 ...Not to mention a barbecue place.
That is, in fact, the sky you see behind that window, and that's because the building that used to be behind that window has fallen down.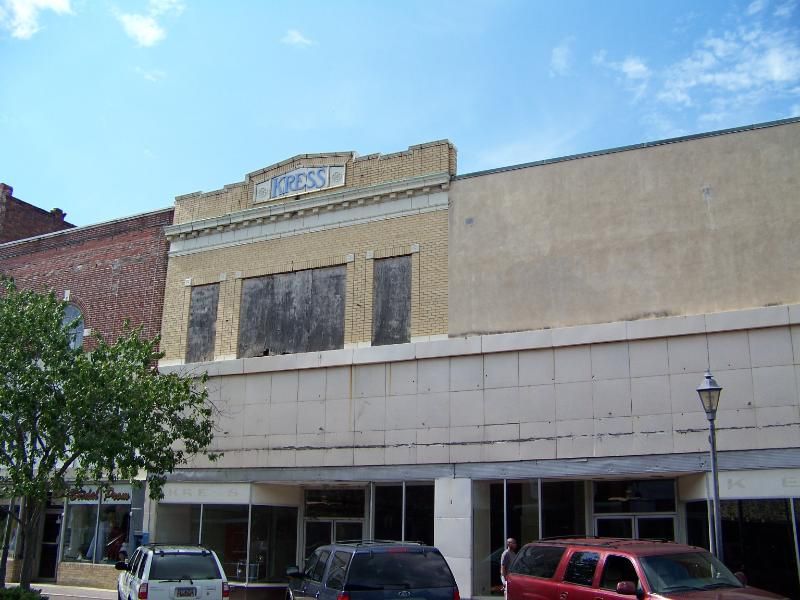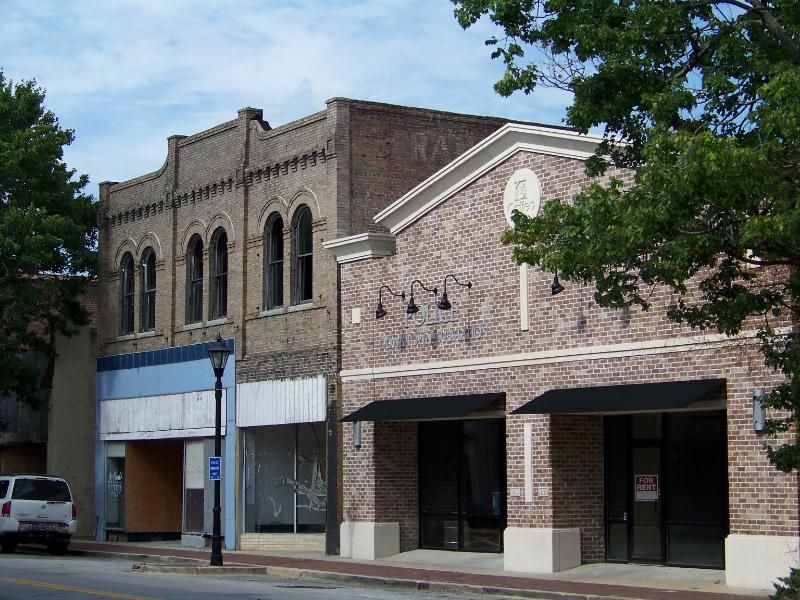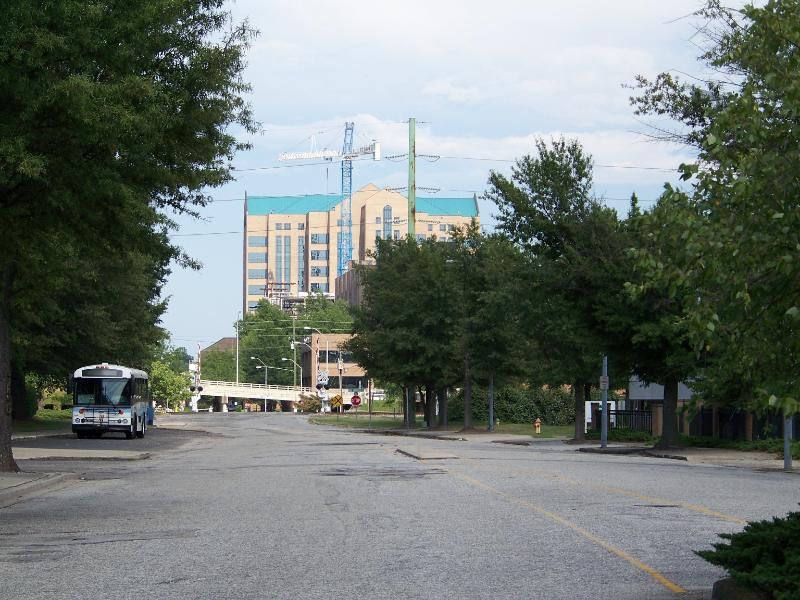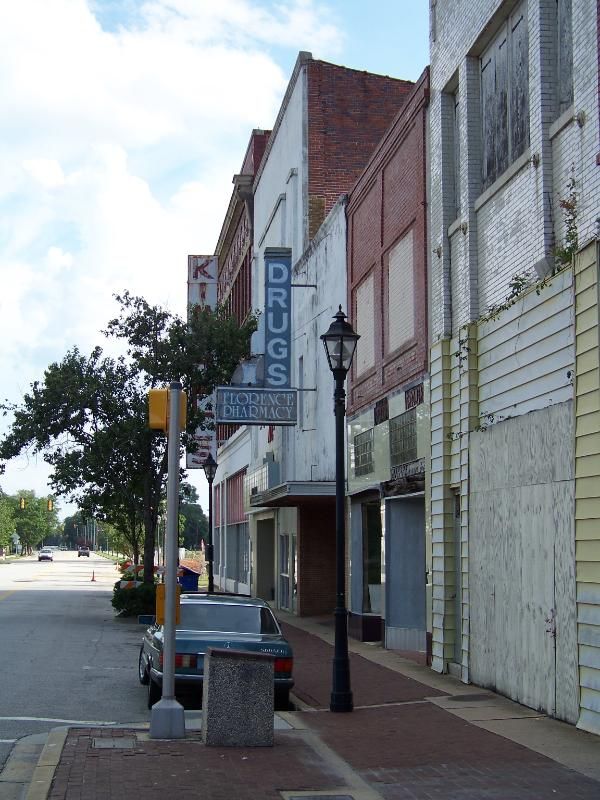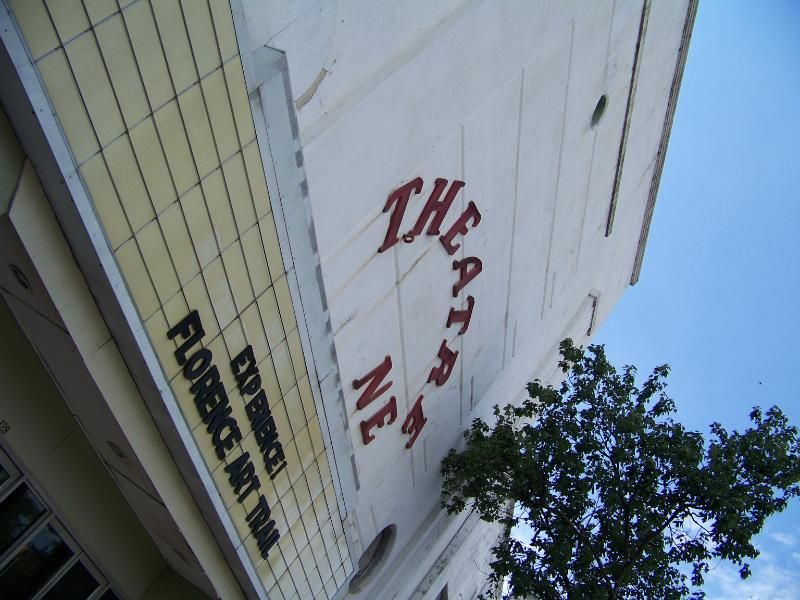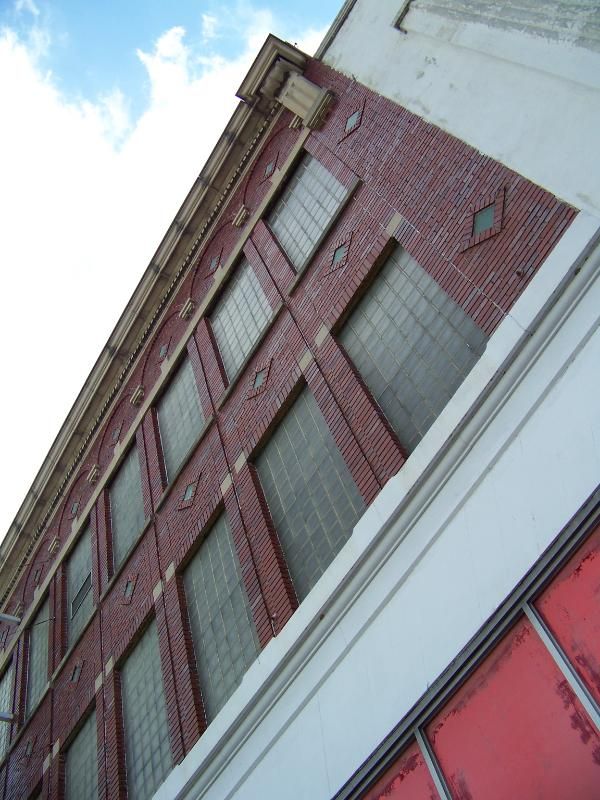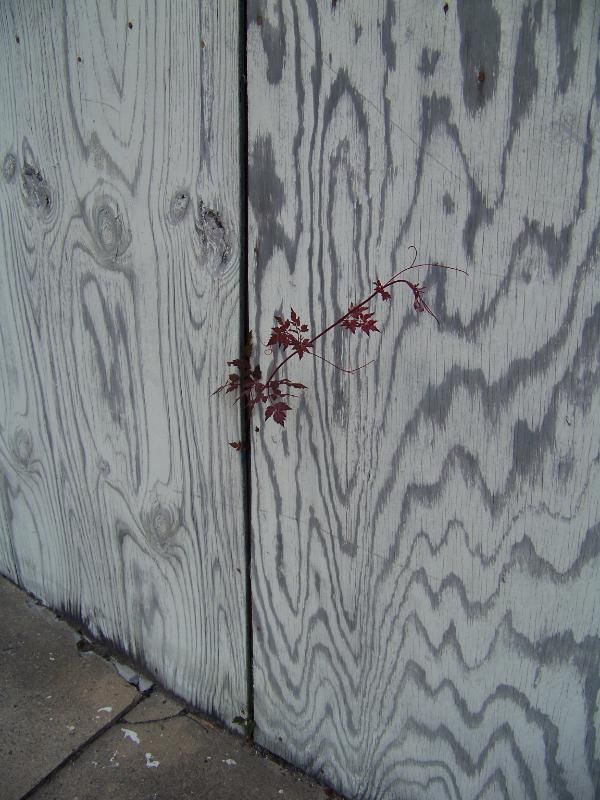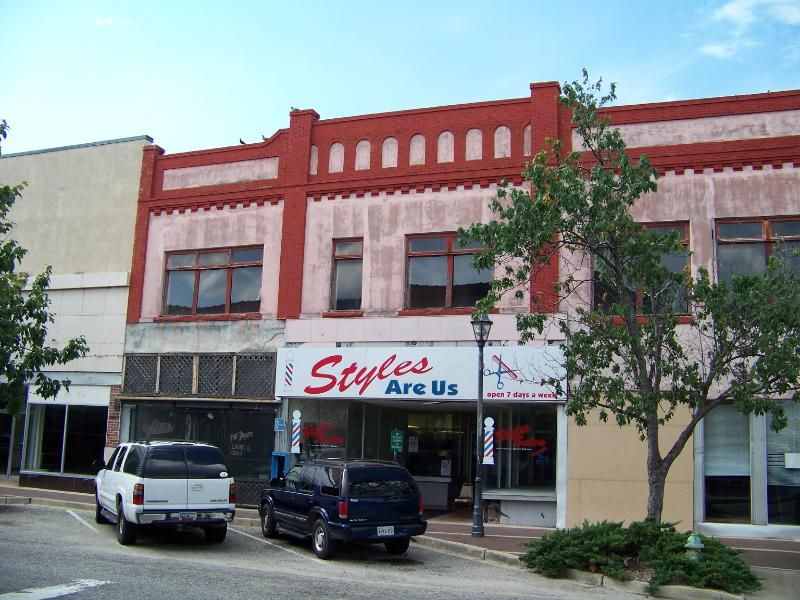 This used to be a bank.
The interior has collapsed.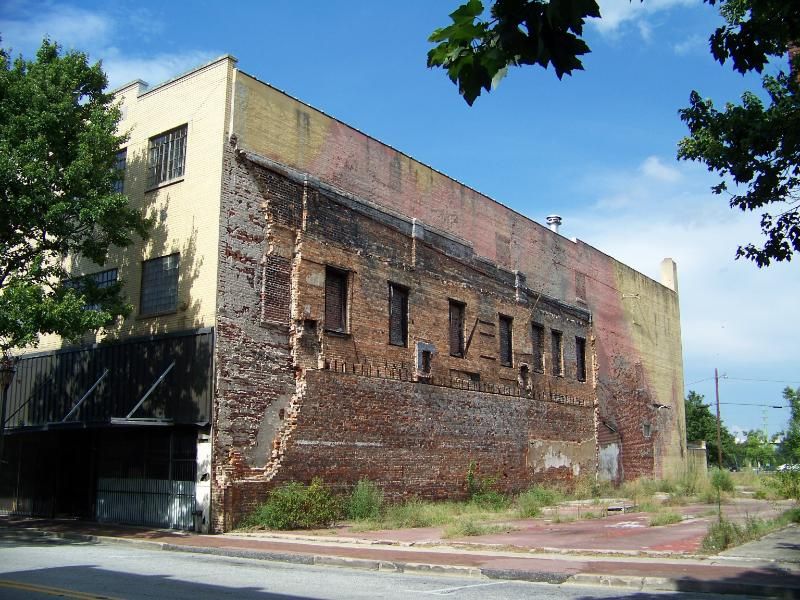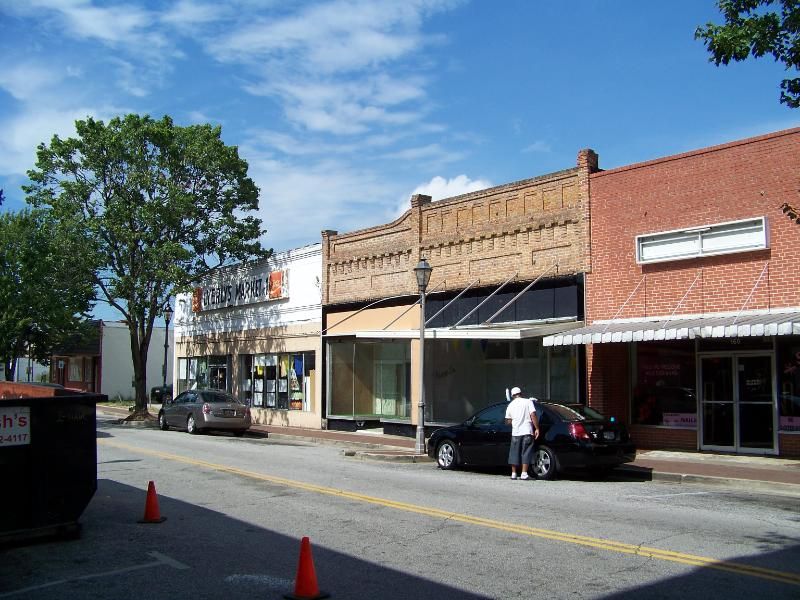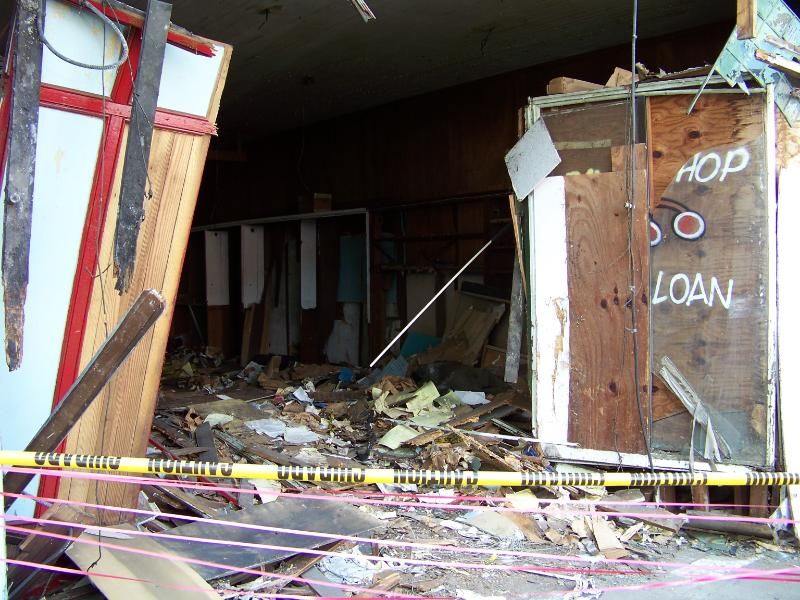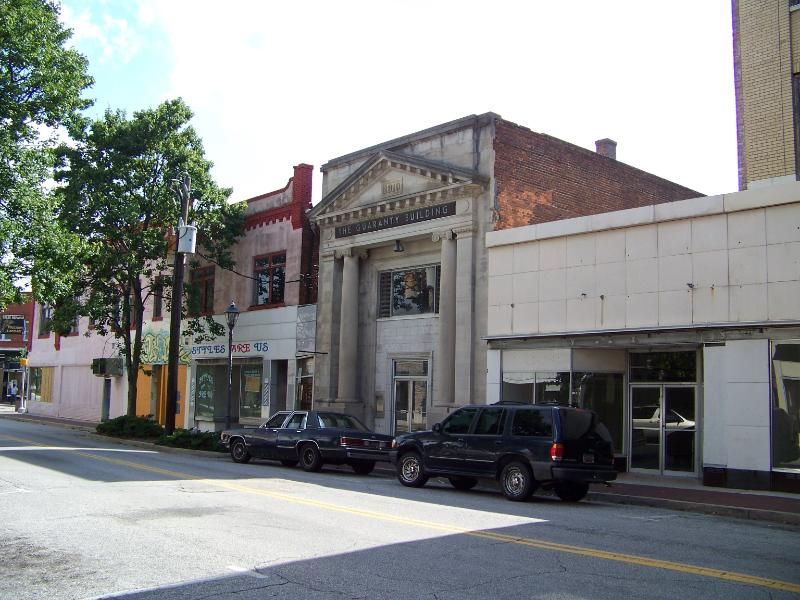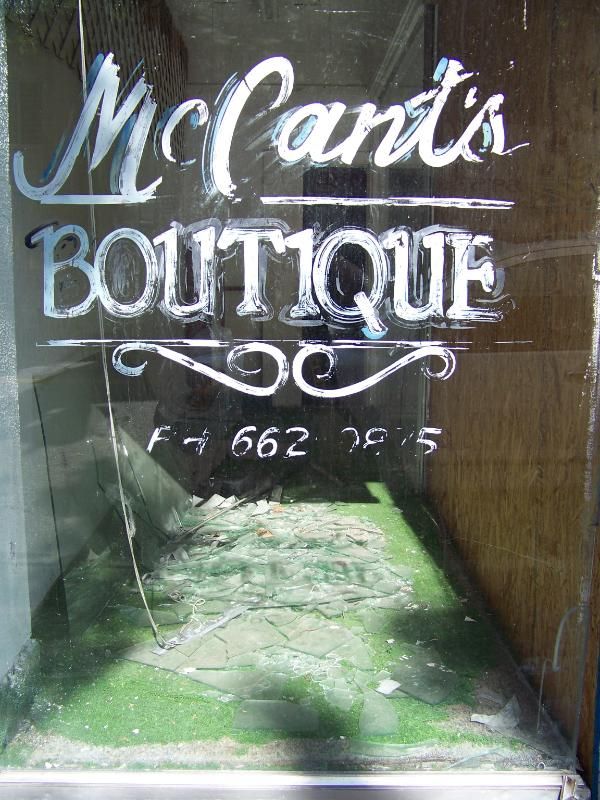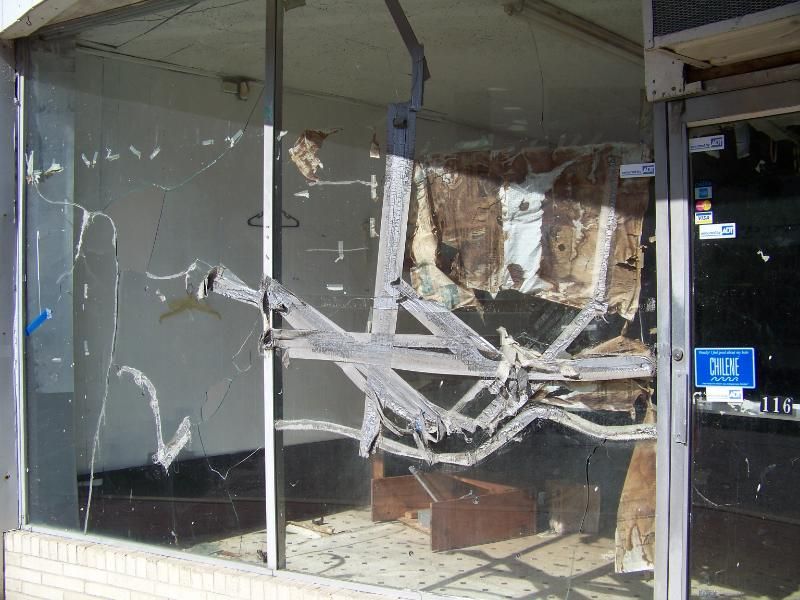 At yet another barber shop, Mickey Mouse reminds you to honor the Reverend Dr. Martin Luther King, Jr. Or something. I really don't know what this window display is supposed to mean.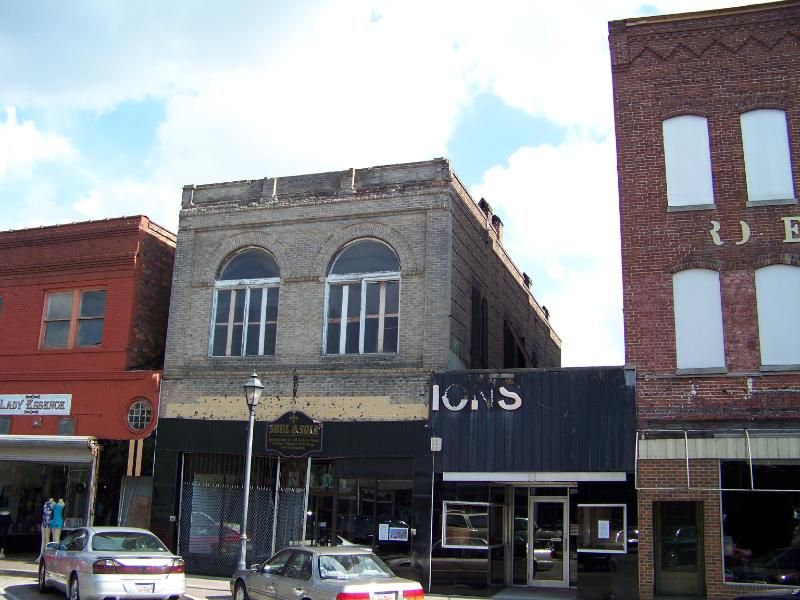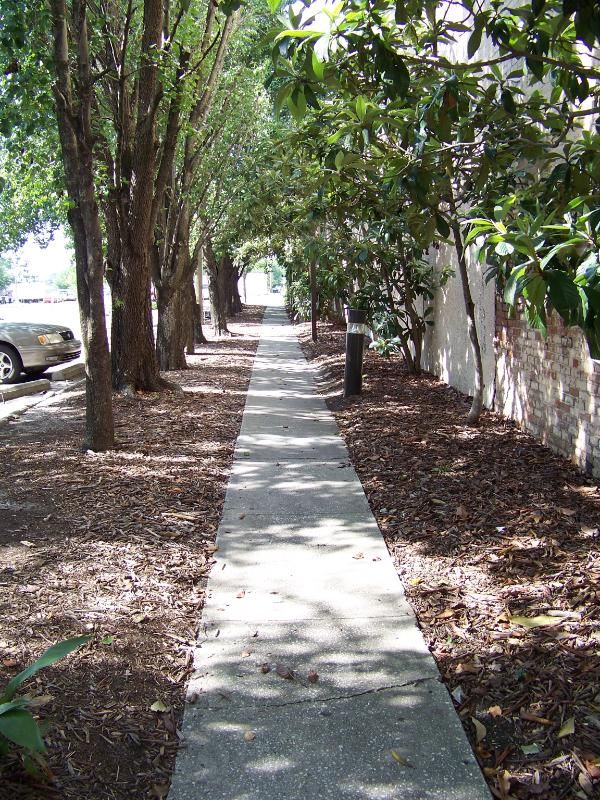 You have to get away from the heart of downtown Florence to see that good things are happening, and that more good things have the potential to take off. Here, for example, is the future home of the Florence Museum, which will relocate downtown from its home in a residential neighborhood a couple of miles away.
And just down from the museum is this.
What is it, you ask.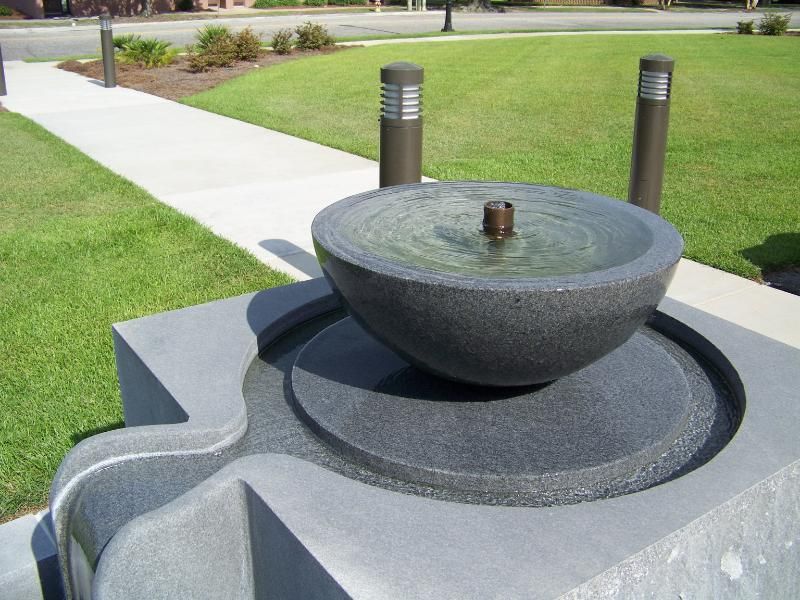 We'll just look across the street at this church to draw out the suspense just a bit longer.
All right, you wore me down. It's the Francis Marion University Performing Arts Center.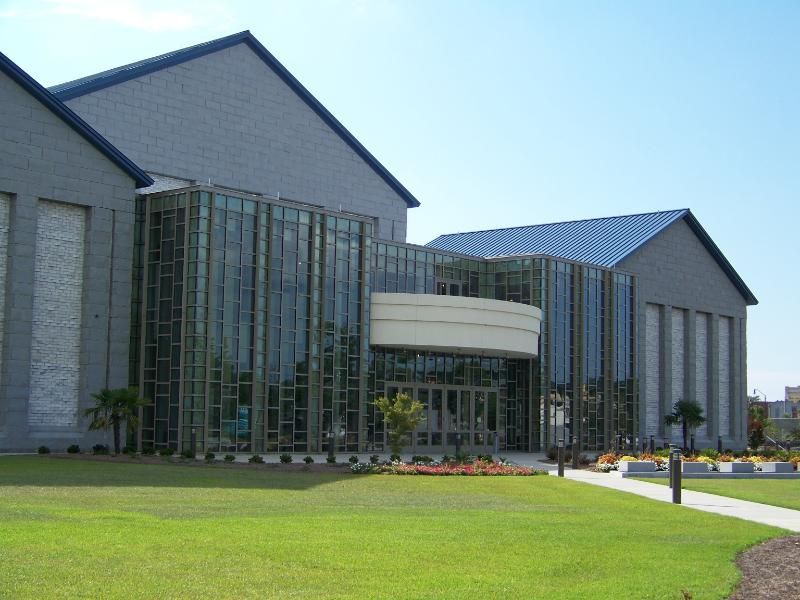 Moving along... There's actually more to see.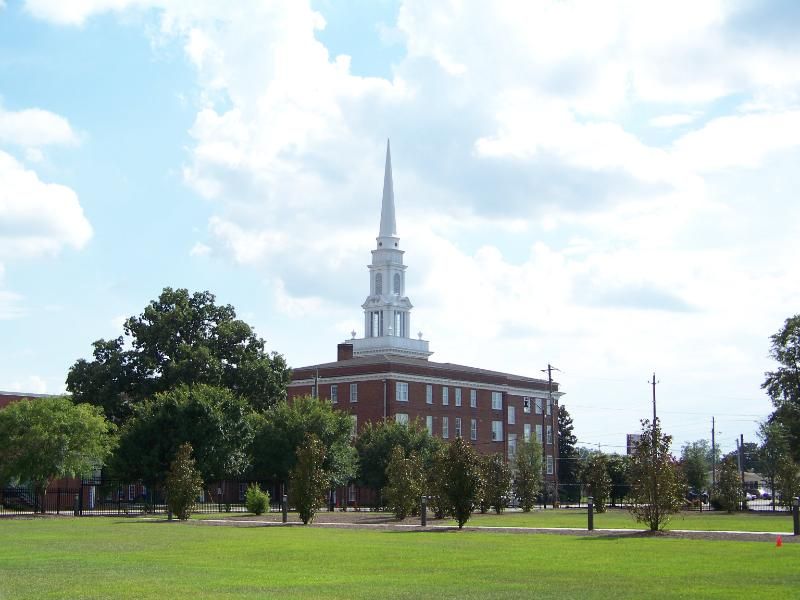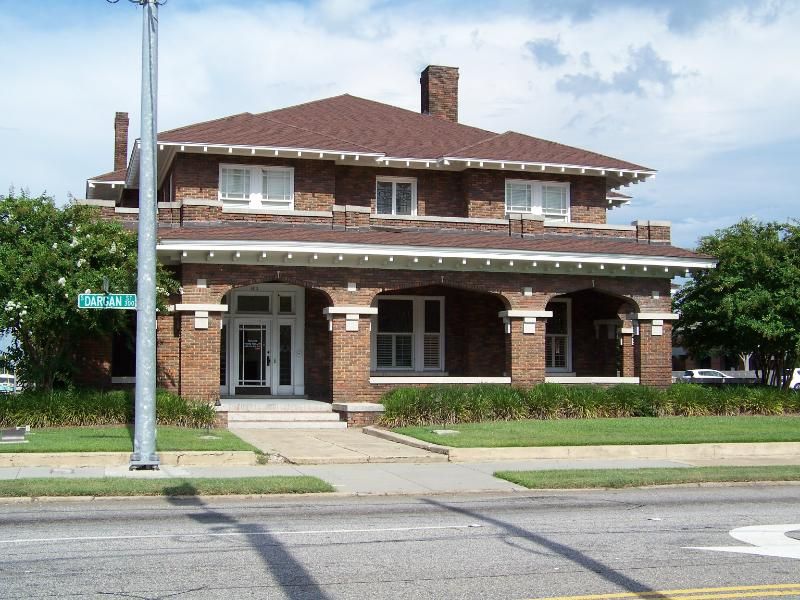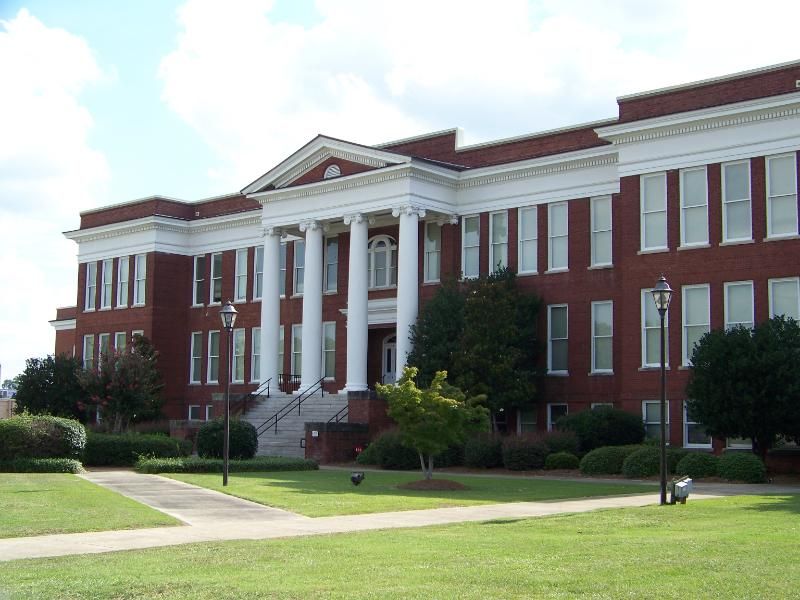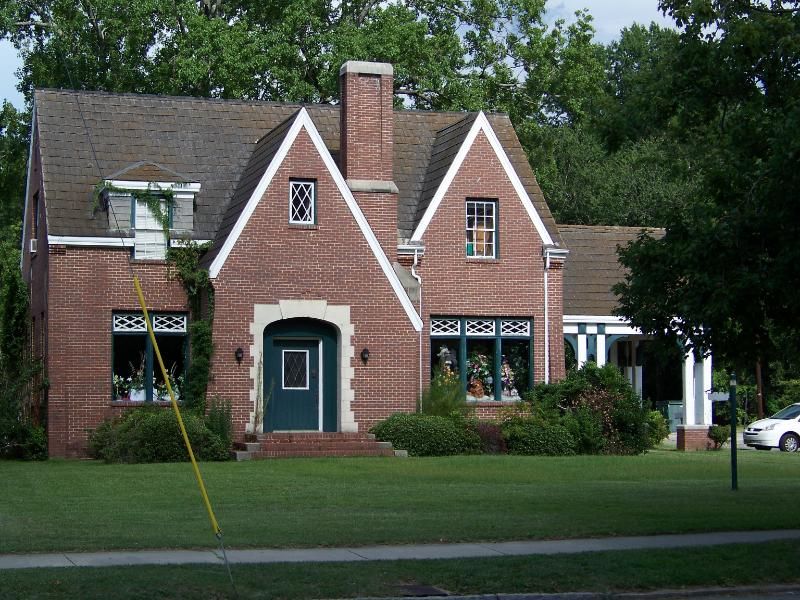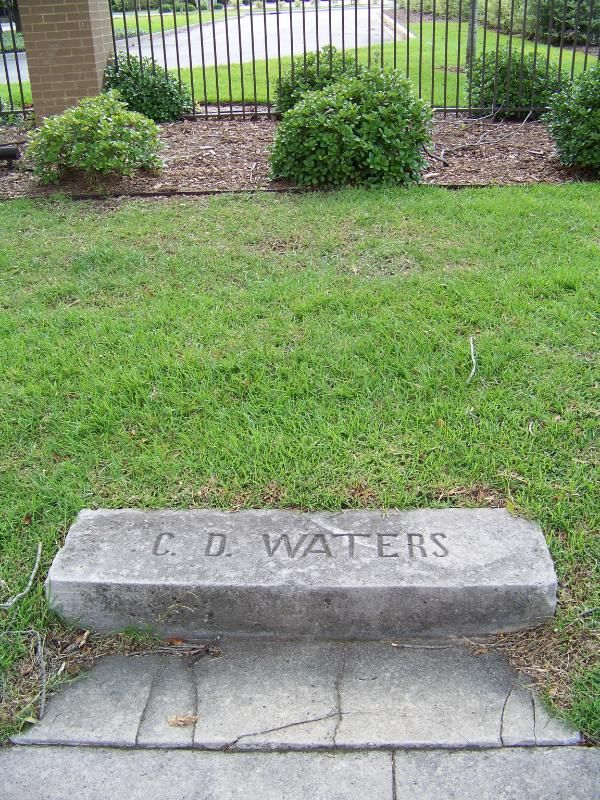 A little ways down from the performing arts center is the Florence Little Theatre.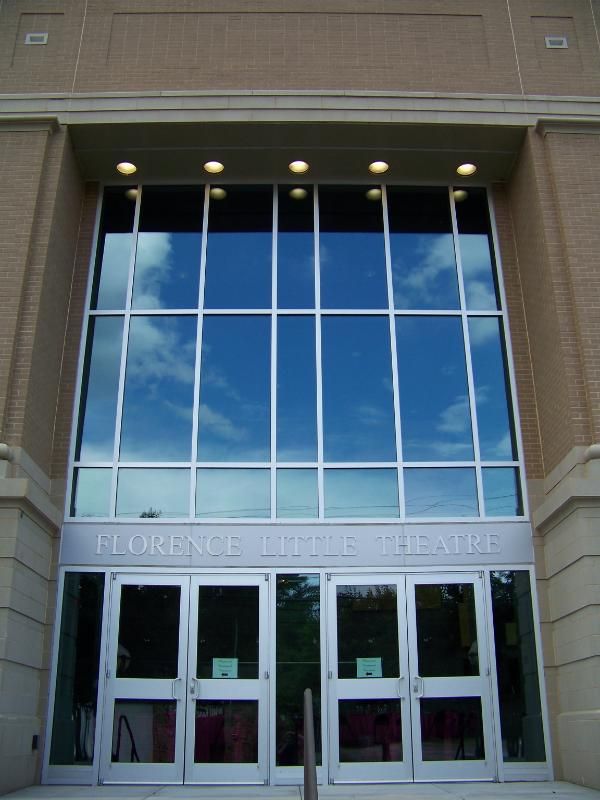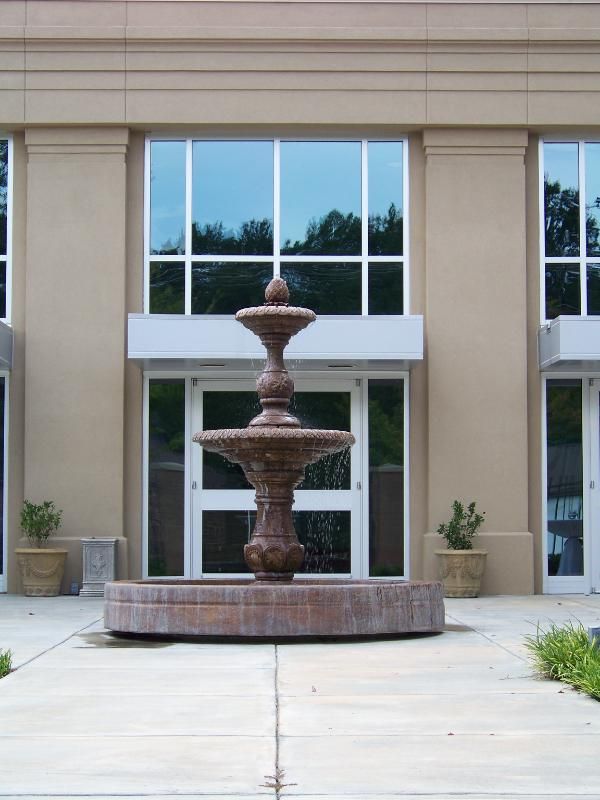 Just past the theater is this old high school. Boyfriend's friends weren't sure, but they thought that in addition to a fitness center and spa, it had been converted into apartments.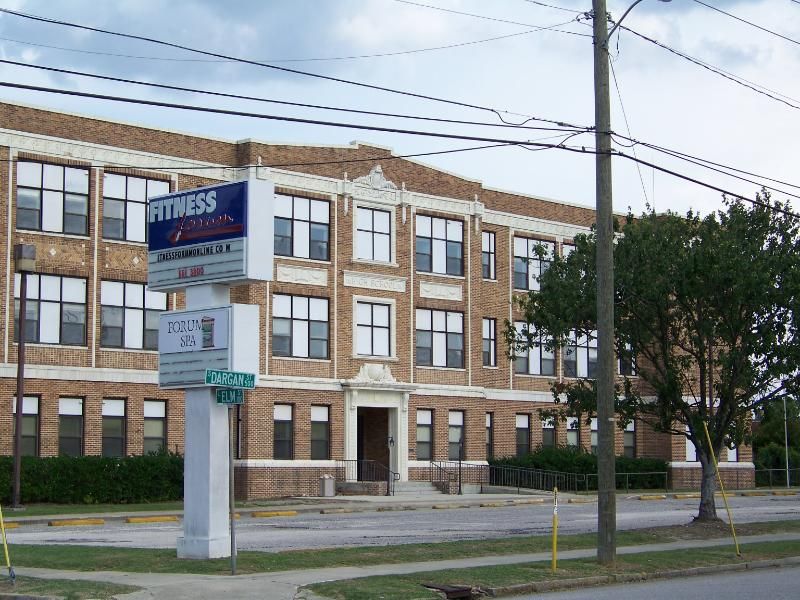 Across from the old school is this, the crown jewel of downtown Florence. This is the main city library.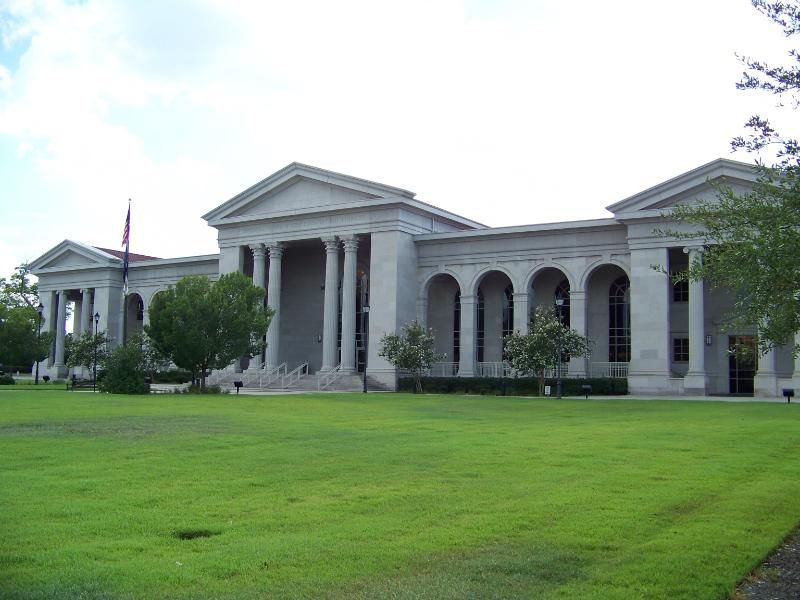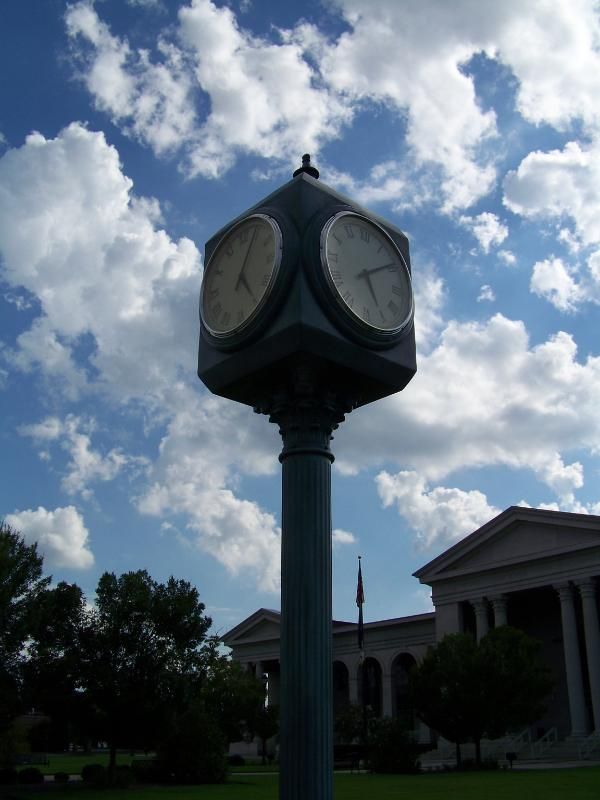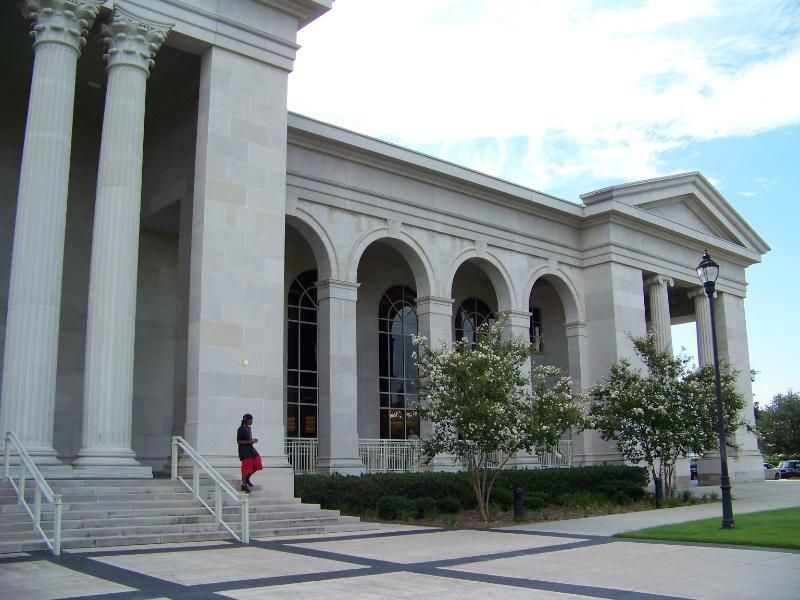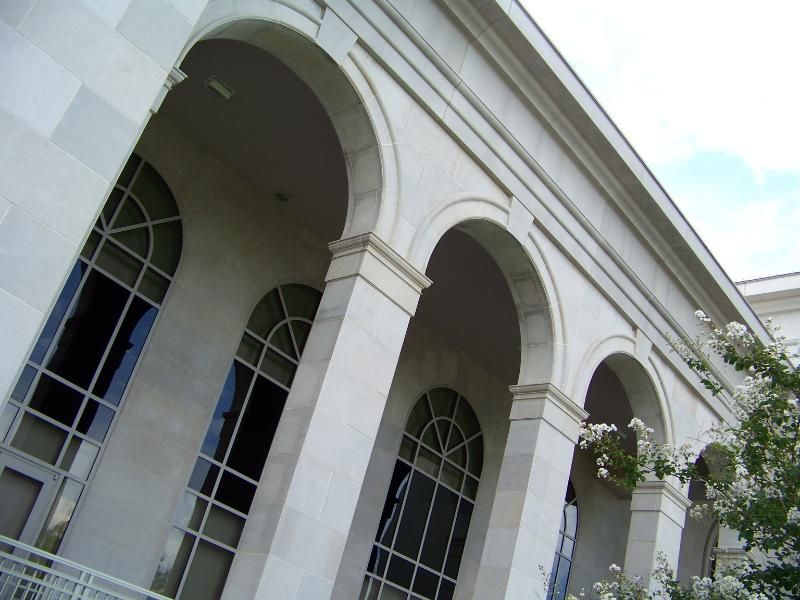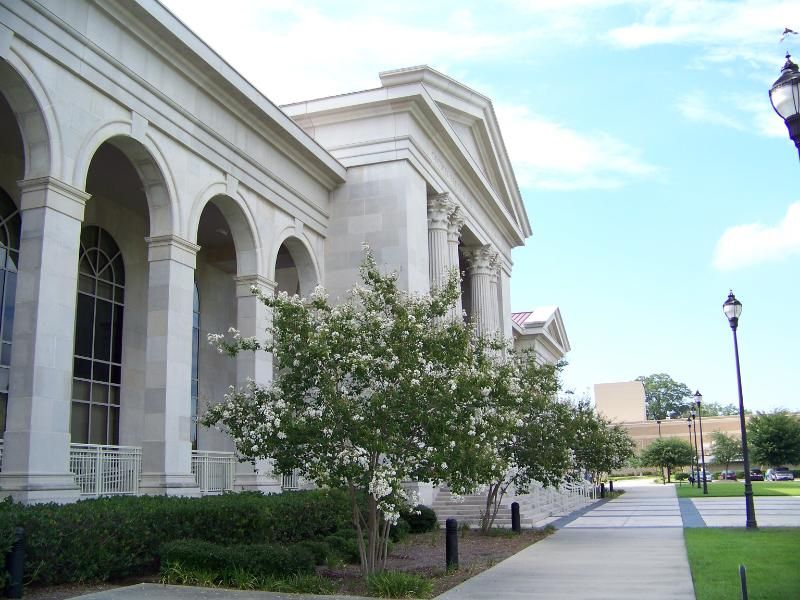 Considering that it was hovering around 100 degrees, we went inside to cool off.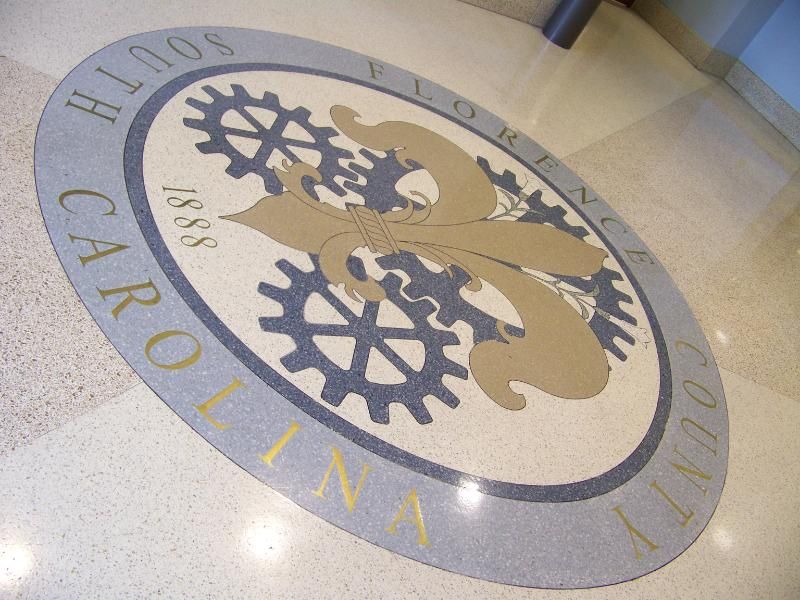 I was here. You were not.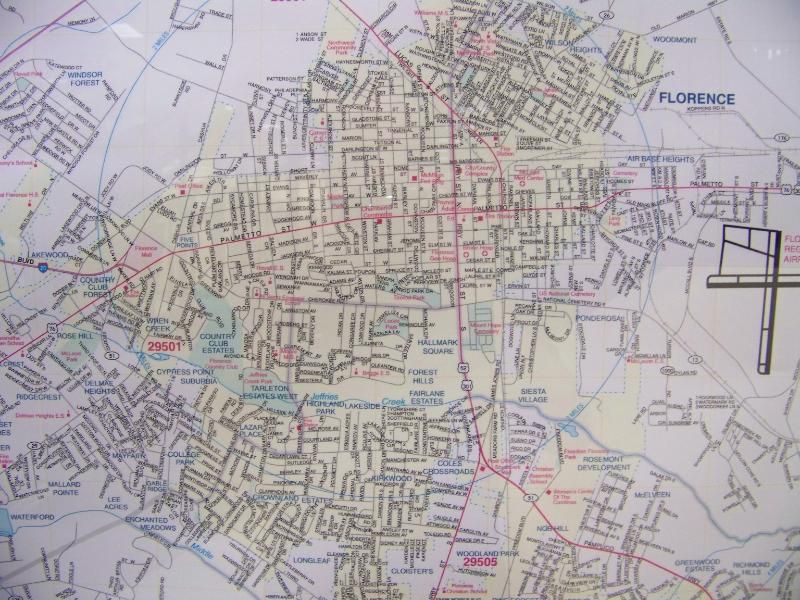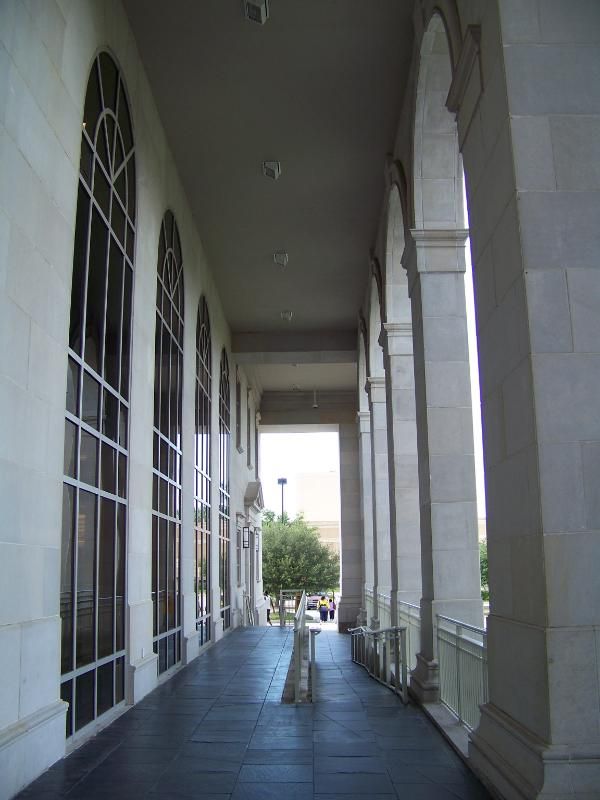 Then were off to the old Florence Museum. The museum houses a bit of everything: art, science exhibits, historic artifacts. Unfortunately we got there too late to go inside, but were able to walk around on the grounds some.
The museum is located in a pretty residential neighborhood that was also home to several frat houses affiliated with Francis Marion University.
Florence was a railroad town, founded at the junction of two railroads. It was named after the daughter of the president of one of those railroads. Appropriately, this locomotive is parked outside the museum.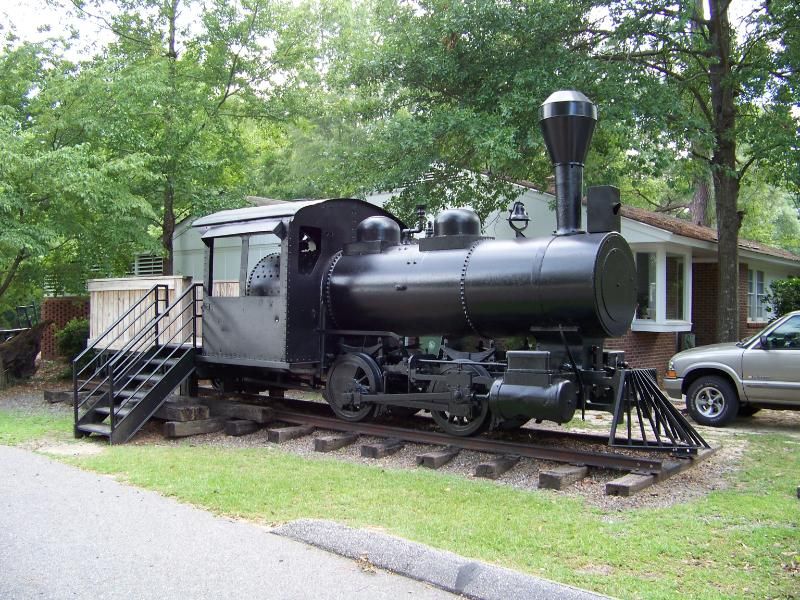 The museum is housed in this arte moderne mansion built in 1936.
A little bit of this...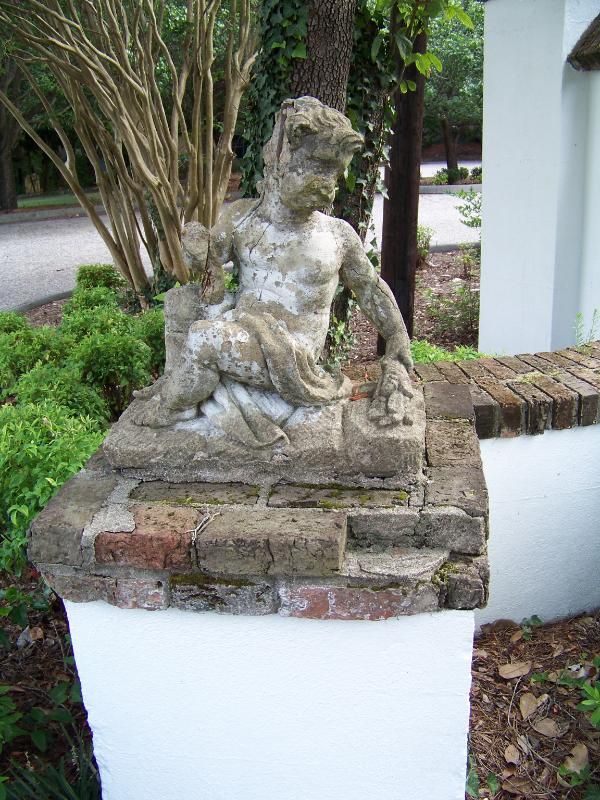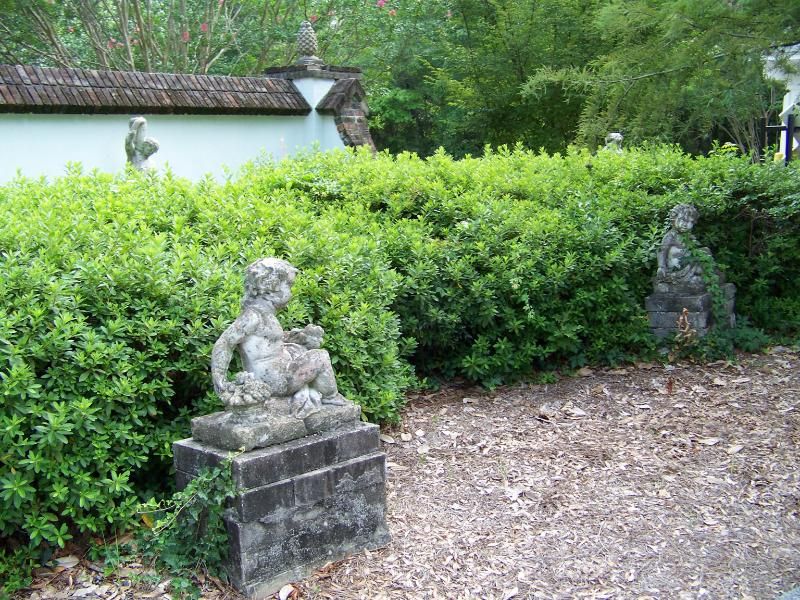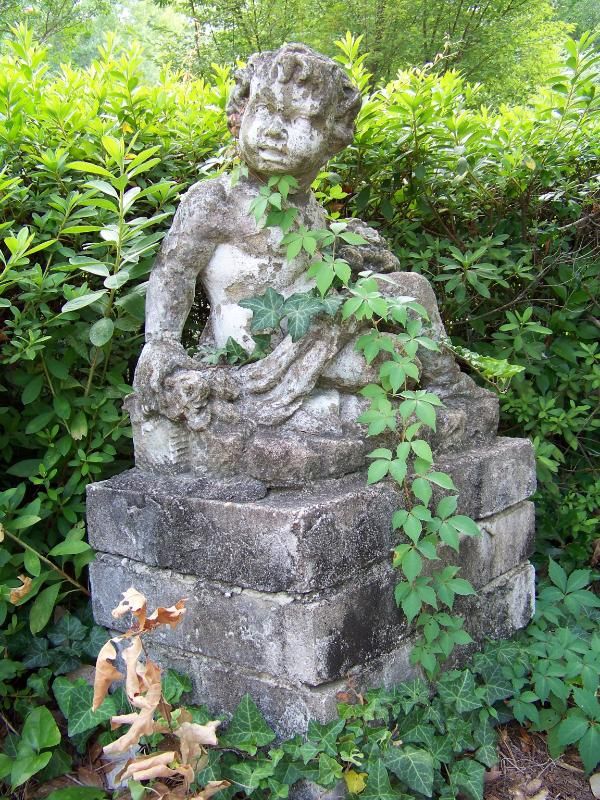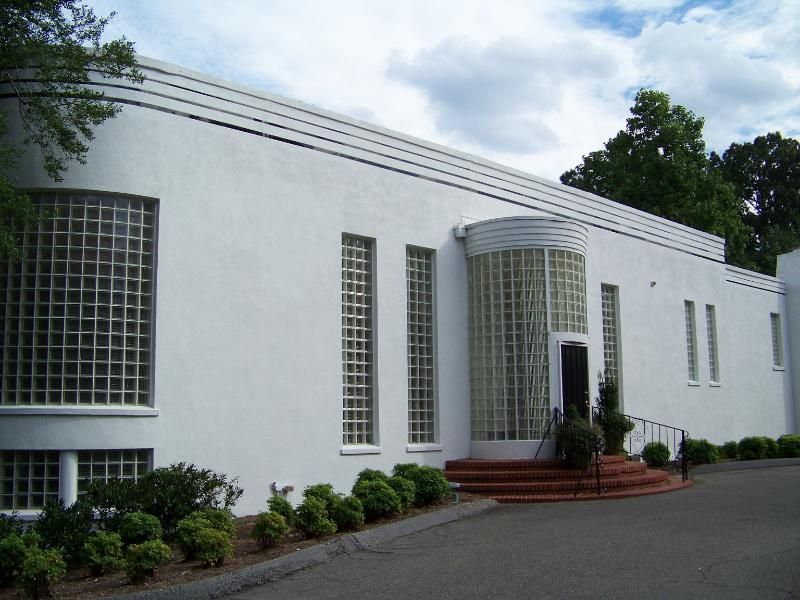 A little bit of that...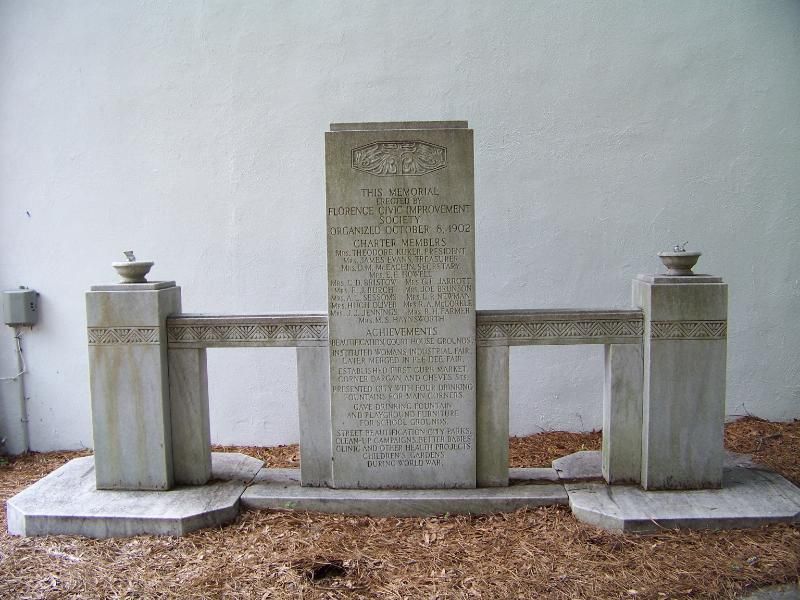 Random ship parts.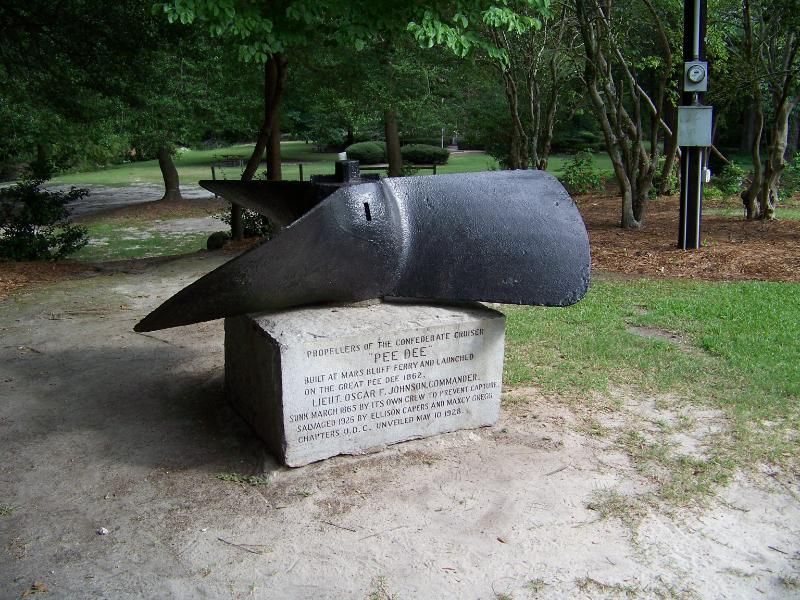 The ship to which the random parts belonged.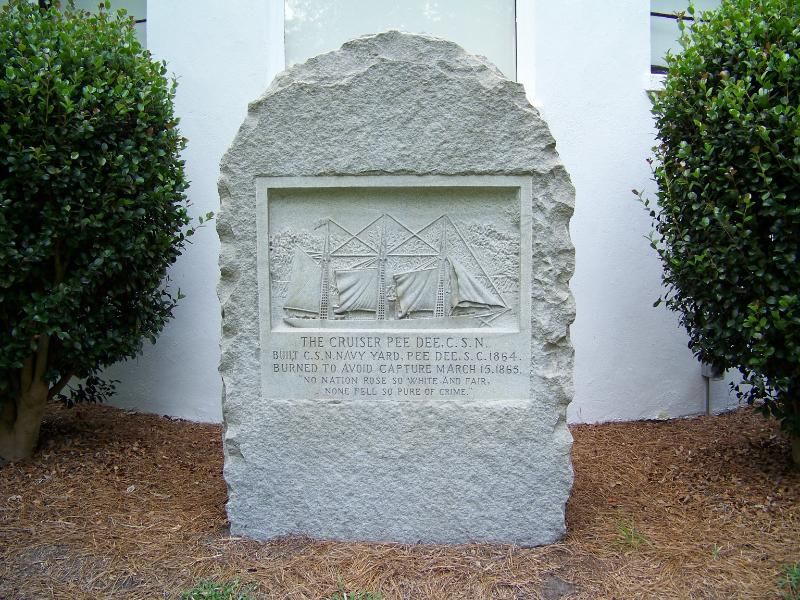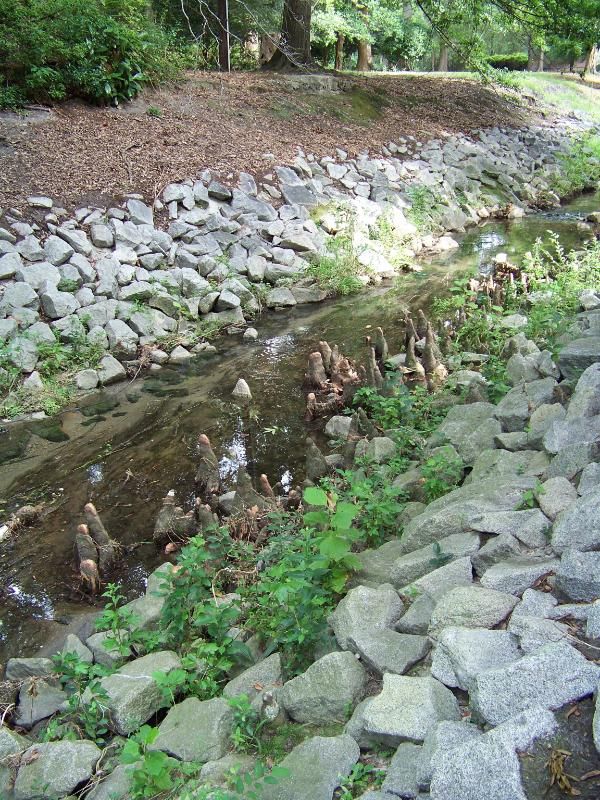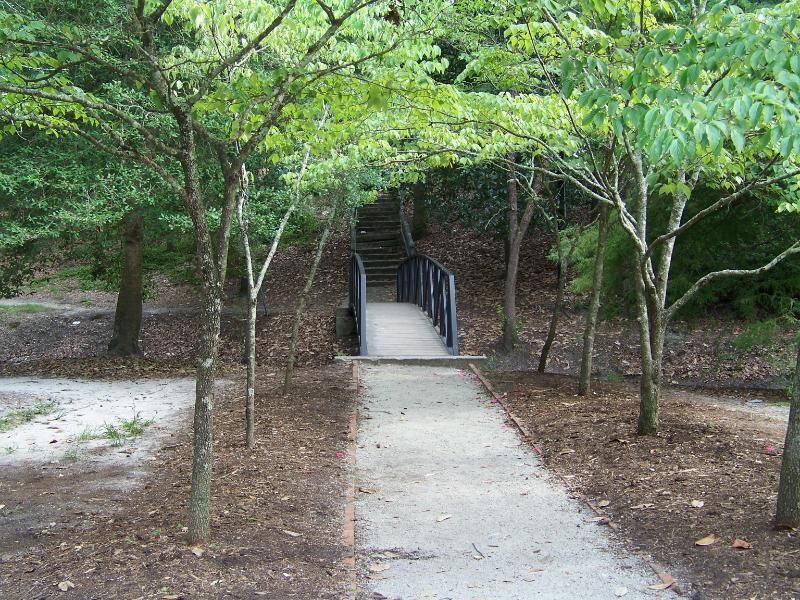 After it was all said and done, we stopped at a coffee shop out in the prosperous sprawl. The coffee shop encourages lingering.