Small rundown of what happening construction- and plan wise in Herning right now. There's quite a small boom these years, I'll only focus on projects in the most central part of Herning here in the first post.
Nørreparken
First we have the big one, the new Nørreparken proposed earlier today. The 500+ million DKR project will consist of some 27.000 m2:
8000 m2 DGI Water/Culture center
7000 m2 Residential
3000-4500 m2 Hotel
3500 m2 Mediahouse
3500 m2 Social and healthcare center
The residential part is a 20 storey highrise, it could be expanded to 25 stories: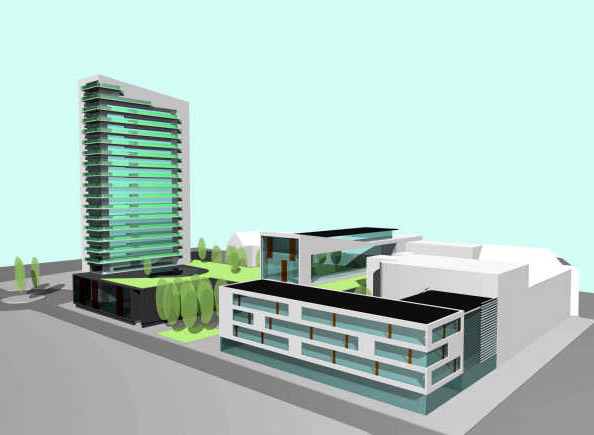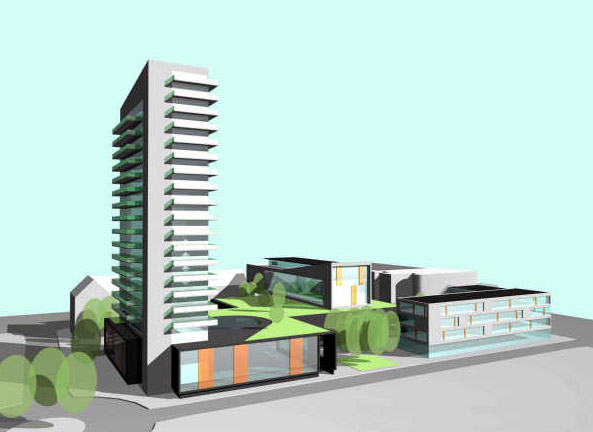 (© Kobra Arkitekter A/S)
Dalgashus
Dalgashus is a 5 storey shopping/residential center completed last year. There are also 4 floors underground with a big parking garage:
Nybolig
Just in front of Dalgashus a new office building has been constructed. The 3 storey building was opened a few months ago:
Danske Bank Finanscenter
And just across the street from the office building, Danske Bank (largest Danish bank) are gonna build a 5 storey finance center. This area is Hernings small "wall street" with 5 big banks pretty much next to each other.
They just started taking down the 4 houses that stod on the site a few days ago. This is how it will look:
Now a few residential projects, all under construction and all quite ordinary. But atleast they'll make the central part of Herning more dense :
Sjællandsgade
4 Storey building with parking garage:
(© Kobra Arkitekter A/S)
La Cabana
5 Storey senior residential building. To be completed soon: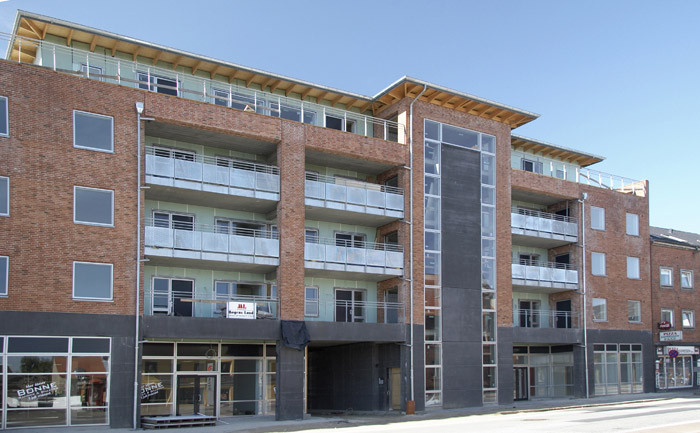 (© Fællesbo)
Nygade
4 Storey building + parking garage:
(© Kobra Arkitekter A/S)
Fermaten
Music club are being expanded. Re-construction to start soon. The archtect are Kim Utzon, son of Jørn Utzon:
First how it looks right now: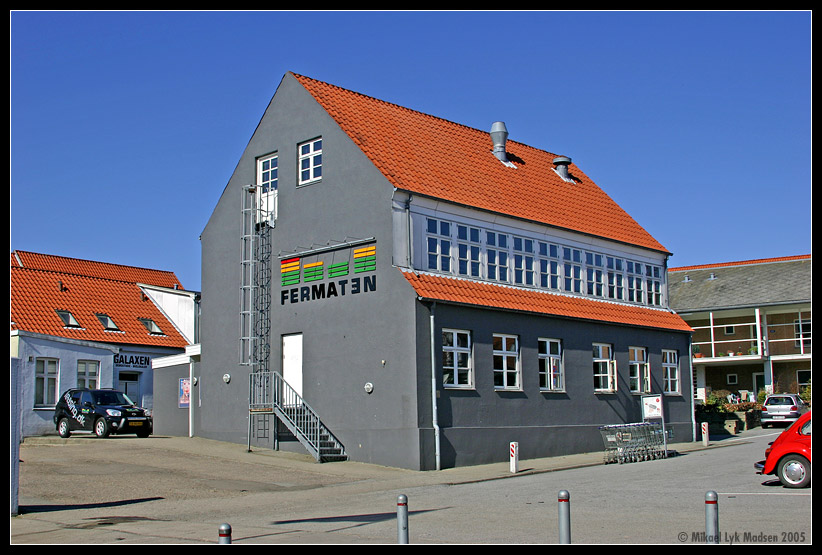 And when re-build:
(© Kim Utzon)
There are a few other sites that are being prepared for construction, mostly 4 storey residentials. And then there is also a quite large site just next to the city hall, where the old fire station has just been demolished. There were plans for an 8 storey building, but they have started all over with the plans, so no one knows what will be build there right now.
Finally a bunch of new residential buildings completed in the last 2-4 years. All in the central part of the city too: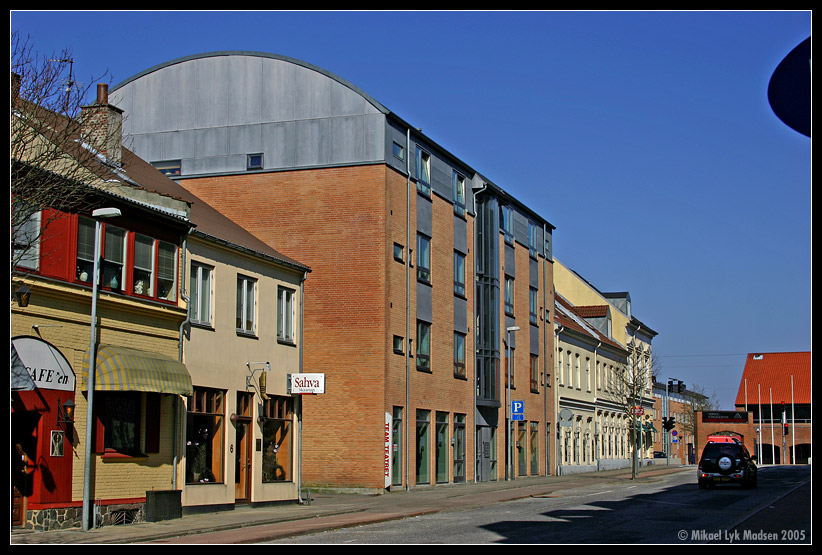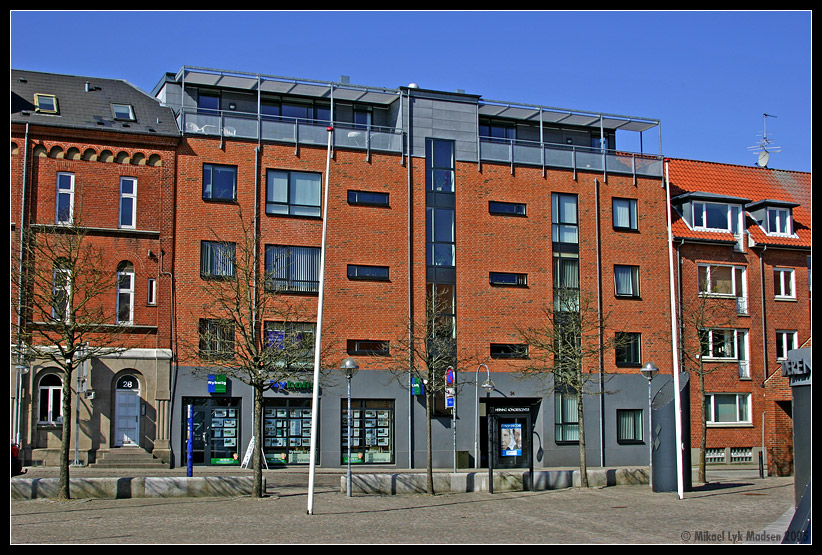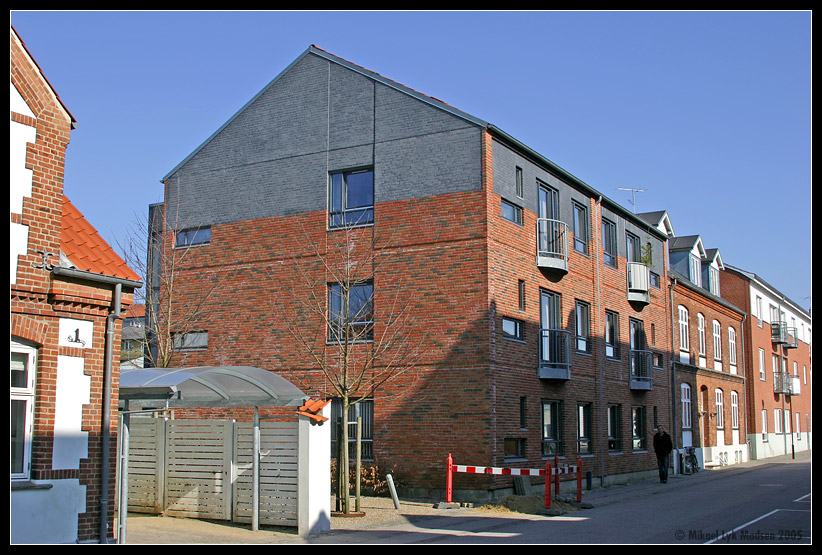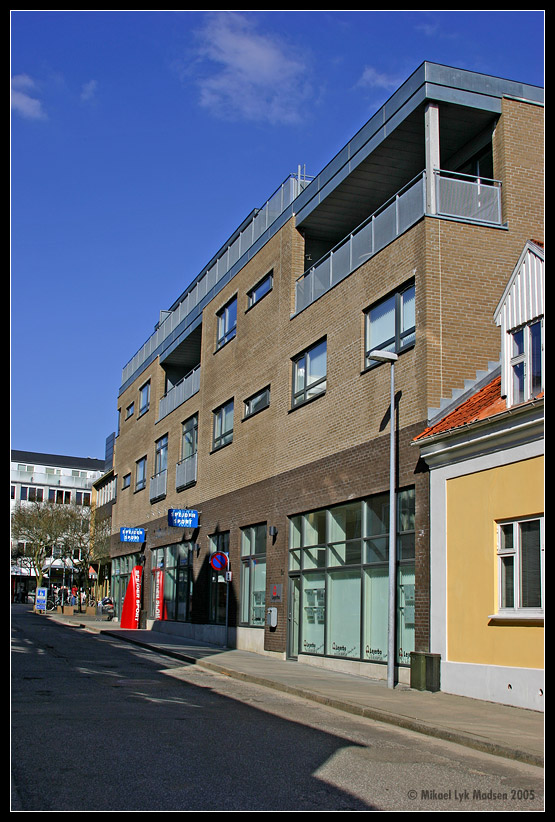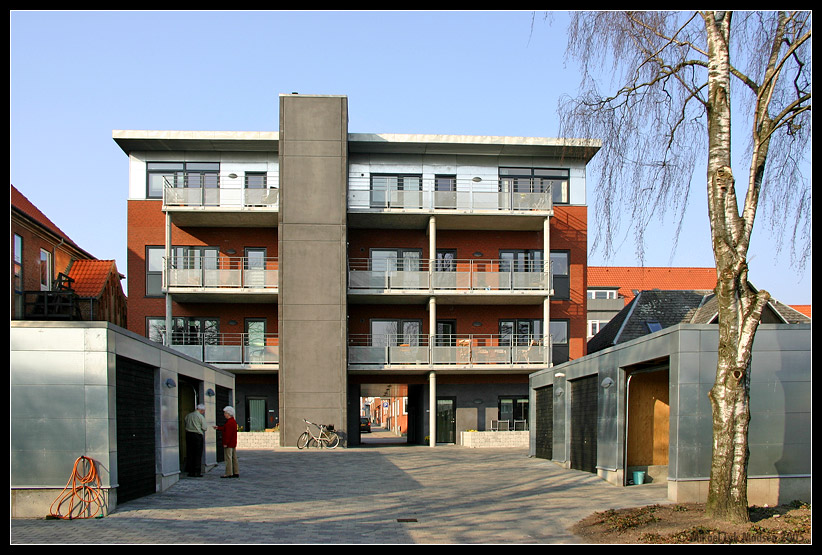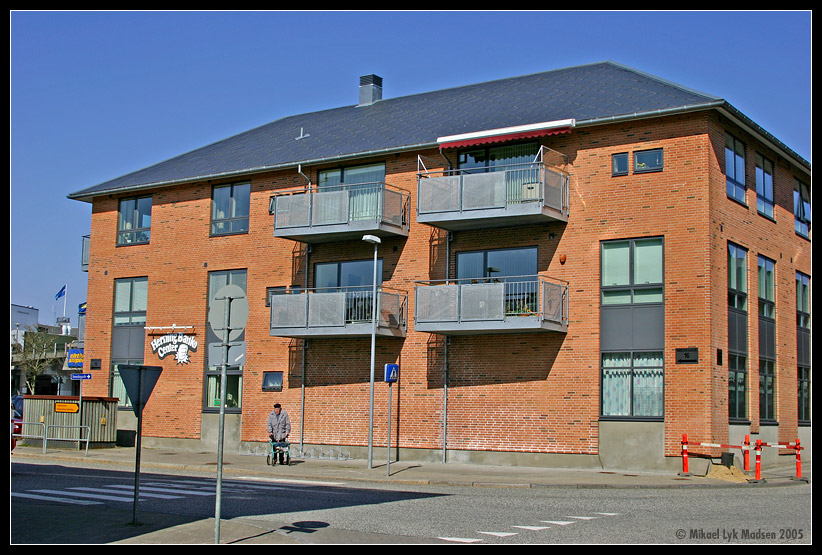 More on projects in other parts of Herning later.