Discussion Starter
·
#1
·
Zhouzhuang is the most touristy of the water towns near Shanghai. Having been warned beforehand that it was a big trap, I opted to see for myself just whether there is anything authentic left. It's an expensive day trip, not because of the transport, but the entry ticket into the town itself. After 2 hours on the bus, I entered the gates and water soon came into view.




This is one of the twin bridges, the most famous symbol of Zhouzhuang. Both were built during the Ming Dynasty in the 16th and 17th centuries.




A series of stone bridges traverse the rivers that criss-cross Zhouzhuang. The protective railings are very low, so don't count on them to prevent people from falling into the water. It probably wasn't the most important design point at the time when the bridges were built.




Traffic jam




Shen House was built in 1742 as a multi-courtyard luxury residence.




As one of the key tourist attractions, plenty of large tour groups were flowing into each courtyard, one by one. My only escape would be to pay a token additional admission to head upstairs to the sleeping chambers.




The token additional admission scared away all the other tourists. I had the whole floor to myself, with no interruptions at all to enjoy the various rooms and exquisite furniture on display.




There were windows that opened back out to the courtyards below, giving a different perspective to what I just saw downstairs.




Heading back downstairs, there was a bakery that sold traditional snacks.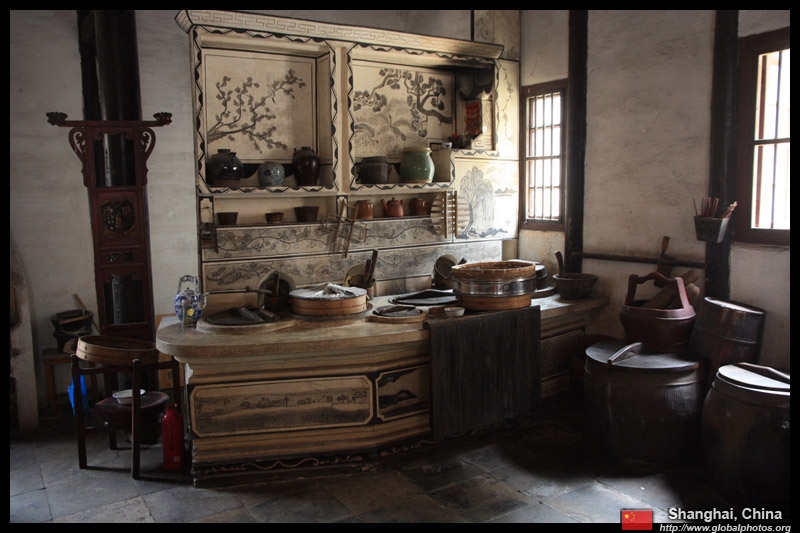 The full set : http://www.globalphotos.org/shanghai.htm
My 2012 Shanghai photo thread : http://www.skyscrapercity.com/showthread.php?t=1560517