Discussion Starter
·
#1
·
I ended up in Chongqing sort of by accident, at the mercy of the airline for opening up the relevant reward seats on mileage. My less than 24 hours in this city would be economical in every sense. The flight was free, while the hotel was supported by points as well.

Chongqing is a huge city. In fact, it has surpassed Tokyo Bay as the biggest metropolitan area in the world. It is also a very hilly city and great engineering is needed to build subways and highways along the steep hillsides.




Located at the confluence of 2 rivers, Chongqing is a major river port in China's interior.




Not as well developed as the coastal cities in the east, there is nevertheless a lot of construction activity in this CBD.




Chongqing is a foggy and gloomy city. Today, the fog came back but luckily the rain stayed away.




Arguably, the most interesting mode of transport is the cable car that crosses the Yangtze River, offering panoramic views of the city and its grit. A single ticket costs 10 yuan while it only costs a fraction of that using the local transportation smart card. Guess they are out to rip off tourists.




Coming back at night, you get to see some eerily-empty buildings awaiting redevelopment.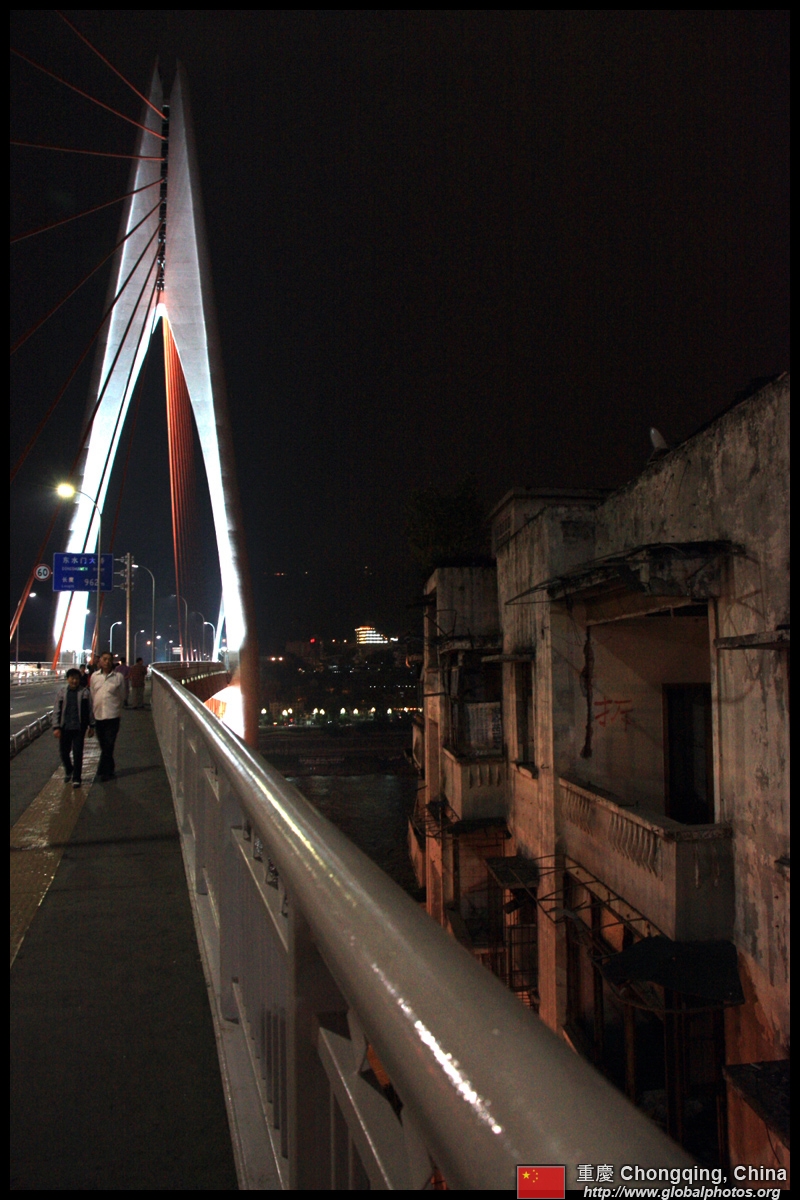 Yet, a few blocks away ...




Join the locals in this impromptu dance at the most random of places - an underground pedestrian passageway. This is not the West, where such spaces would typically be occupied by the homeless or some punk teenagers up to no good.




The fog was annoying, but this city is notorious for fog. I guess I should not expect much sunshine at all.




For more photos, please visit my website : http://www.globalphotos.org/chongqing.htm