HOLLYWOOD PALLADIUM RESIDENCES​
As the environmental impact report for the proposed Hollywood Palladium Residences gets underway,
we found a few more project renderings to share.​


Also included is an outline of the ever-burgeoning Hollywood skyline, which puts the project's two 28-story towers in the context of the neighborhood's existing and proposed buildings. What are the odds NIMBY lawyer extraordinaire Robert Silverstein -most recently behind the second lawsuit against the nearby Millennium Hollywood -has this drawing taped to a dartboard in his office? Also found in the notice announcing preparation of the EIR are renderings of the three courtyards planned as publicly accessible space in the project.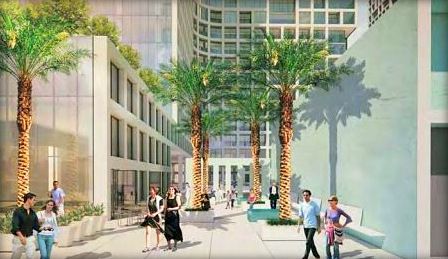 If all goes according to plan, the project will bring 13,000 square feet of neighborhood-serving retail, either 598 or 730 residential units (depending on whether a hotel component is included), and up to 820 bike stalls to a surface parking lot behind the Palladium Theater. As part of the deal, the property owner would also apply for historic status for the streamline moderne 1940 venue.
.​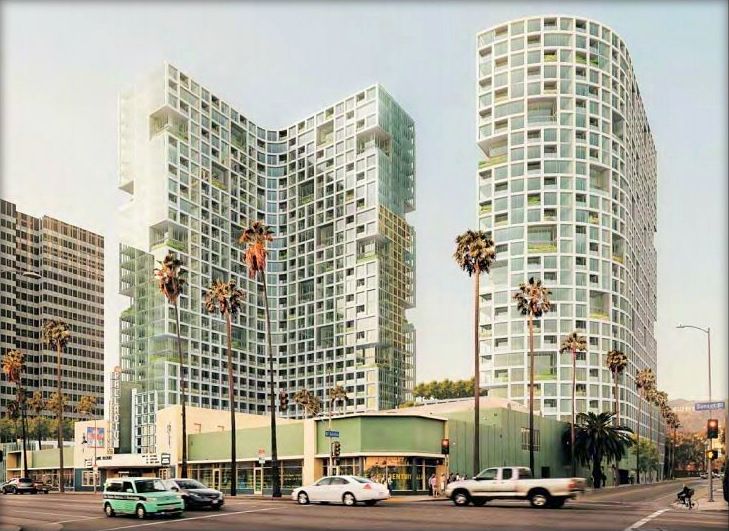 EVE BACHRACH
​
CURBED LA​