-----------------------------------------------------------------------------------------------------------------------------------------------------------------------------
Kamehameha Schools announces 4th project for Kakaako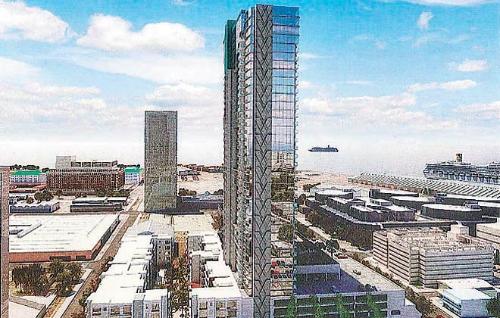 By Kristine Uyeno
Updated: Friday, July 26, 2013, 6:44 pm
Published: Friday, July 26, 2013, 2:35 pm

Another residential project is planned for Kakaako — one that's being designed for the local market.

It's part of Kamehameha Schools' master plan for the area, which includes three other developments. It's called Keauhou Lane and nearly half of the units will be reserved for middle-income workers. But there is still no clear answer as to what kind of education will be provided.

The parking lot at 555 South Street hosts the popular Eat the Street event in Kakaako. But in a few years, it will become Keauhou Lane, the latest mixed-use residential project planned for Oahu's "third city."

"This isn't coming from the sidelines, with commentary and no idea what kind of planning is going to be necessary to see to it that our young people will be able to having housing that otherwise won't exist," Gov. Neil Abercrombie said.

Landowner Kamehameha Schools and developer Stanford Carr are building a 40-story tower, live-work units, rental apartments and commercial space.

--

It's part of Kamehameha Schools' plan that's spread across 29 acres and was approved four years ago.

Last October, Kamehameha Schools announced the completion of the residential project, Six Eighty Ala Moana. This past April, the landowner announced A&B Properties' The Collection and in June, Salt at Our Kakaako.

Construction is expected to begin next year and should wrap up in 2016.