Iceland MotoPark
The main designer is Marko Bowen who has designed courses in Dubai and is working on renevating the Silverstone course. Bowen
says the main objective of the Iceland Moto Park is to increase tourism into the country.
The project will include a hotel, restaurtants, cinemas, night clubs, health clubs, conference halls. The looks of all buildings will
have references to Formula 1 cars. "I see the potential of organizing major auto tournaments on the course in the future," said
Bowen. Around the course a urban area of around 5 - 8.000 people is planned. The project will be built in stages, with
construction star in the end of 2006. The 370 hectare large project will be built near the city of Keflavík, just south of the
capital of Iceland, Reykjavik.
The course will not be eligable for F1 racing but it will be eligable for A1 racing in the future. The motorsport element of the
development incorporates an FIA homologated Category 2 race circuit of 4.2km, running in an anti-clockwise direction, which,
using link sections, can simultaneously operate two shorter club racing circuits of 2.1km and 2.2km in length. A range of
road safety driver training facilities are also planned, along with an FIA sanctioned quarter-mile drag strip, 1.2km kart circuit
and selection of motocross and off-road activities.
>
Large size image (7.5MB | 7875x4678)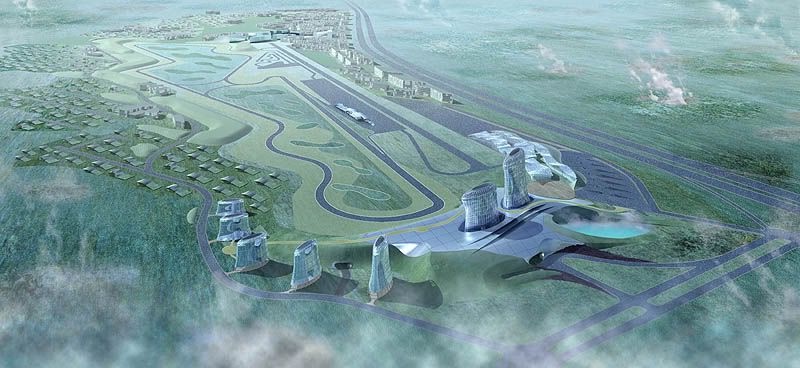 >
Large size image (3.1MB | 5000x2299)
>
Large size image (0.3MB/302kB | 3979x1700)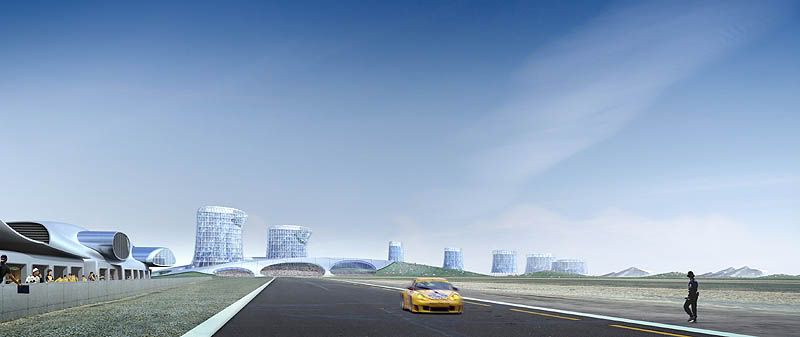 >
Large size image (1.2MB | 3540x1492)