MLB Ballparks
The first ever WBC is coming veeery soon...about a month and change now. Are you ready?
Countries participating: Australia, Canada, China, Chinese Taipei, Cuba, Dominican Republic, Italy, Japan, Korea, Mexico, Netherlands, Panama, Puerto Rico, South Africa, USA, Venezuela.
Opening rounds:
Tokyo Dome, Tokyo, Japan (55,000)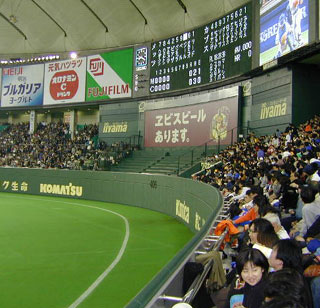 Chase Field, Phoenix, USA (49,033)
Scottsdale Stadium, Scottsdale, USA (11,200)
Hiram Bithorn Stadium, San Juan, Puerto Rico (18,264)
Disney's Wide World of Sports, Orlando, USA (9,100)
Round Two
:
Angel Stadium, Anaheim, USA (45,050)
Again at Hiram Bithorn.
Finals: Petco Park, San Diego, USA (46,000)