Discussion Starter
·
#1
·
Two days ago, one of the Mezzanine Car Decks failed, dropping people 6ft as it was being lowered.
http://www.bbc.co.uk/news/uk-england-hampshire-28382187
I have been looking into the ~30 year old ferries, the last coming into service in 1990 and it looks like there is more trouble brewing ahead.
First: Fuel. The Ferries are being forced from next year to switch to a cleaner, but 40% more expensive fuel. These costs are going to have to be recouped somewhere, and we all know where. The Solent is already the most expensive piece of water in the world to cross (technically second, East to West Cowes is more expensive, but that's part of the Solent anyway) and this can only harm the Isle of Wight economy.
Second: Cars are getting bigger. When the St. Class Ferries were introduced in the 80's, they had a design capacity 160 cars. Since cars have got larger, they now struggle to fit 100 on board. That is a near 40% capacity reduction, with more expensive fuel.
So, what is the solution? Bigger Ferries are more expensive of course. Should the fuel be subsidised? Should the Ferries be brought back into national ownership and run at a loss?
Bonus Pic: The Ferries before British Rail was privatised. Yes, Sealink was part of British Rail.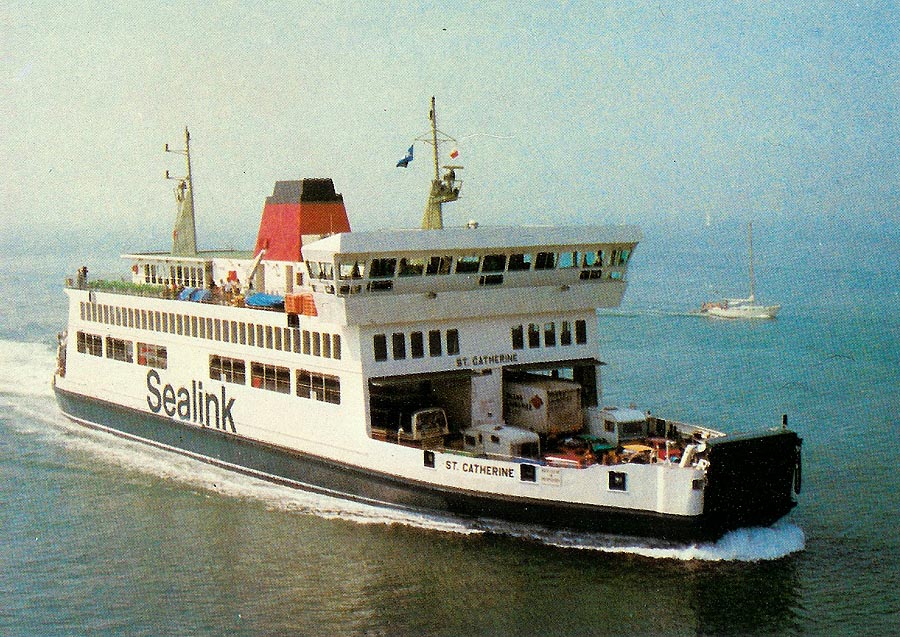 The Lymington-Yarmouth route just got new Ferries a few years back, and the locals complained they were too big :bash: