Garden Plaza, Istanbul
170 m / 44 floors
construction end: 2010
Another interesting skyscraper is set to join Istanbul's dynamic skyline as renowned German firm Bothe Richter Teherani Architekten revealed the design of "Garden Tower" which immediately became one of the favourite new projects among enthusiasts of contemporary architecture in the city.
The oval-shaped building gets its name from the multi-level gardens that embellish the front façade facing Büyükdere Avenue.
Garden Tower will have a total of 52 floors, 44 of which will rise above ground level in one of the most prominent spots of Levent financial district. Unlike other projects in Levent which usually bring together a residential or office tower and a retail facility dedicated to top fashion brands, the subterranean retail section of Garden Tower will mostly emphasize on international "gourmet restaurants" and "cafés". The tower will also have a 1,000-person congress center, cinemas, a fitness center, spa and a multi-storey parking facility. Residential flats will have sizes ranging between 80 and 350 m².
Sales of the project started in September 2006, construction works will start in July 2007 and the opening date is scheduled as July 2010.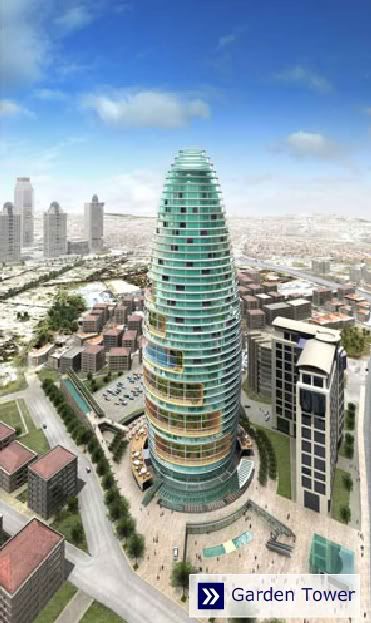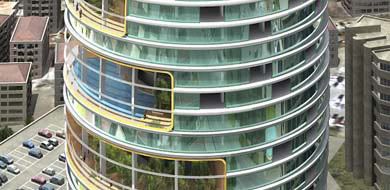 The location: